It is 1986. The Pudsey St Lawrence players stroll out onto the field with proper cable-knit jumpers, impressive moustaches as well as bouffant hairdos that look like they could stand up to the rigours of Yorkshire's weather.
As the Yorkshire Television commentary states as a matter of fact:
"Every emotion on display at county level is mirrored a thousand times in highly competitive, local cricket leagues from Scarborough to Slathwaite, from Boroughbridge to Barnsley."
This documentary from the Yorkshire Film Archive, a little shy off half an hour, is on Pudsey St Lawrence Cricket Club from the Bradford League though it features other cricket grounds and will transport you back in time.
Thanks to a partnership with ITV Archives, the 1986 Yorkshire Television documentary 'Six Points on Saturday' is preserved by the Yorkshire Film Archive and has been recently digitised as part of the BFI Britain on Film project, supported by The National Lottery.
It offers a snapshot of Yorkshire cricketing life as it was with Pudsey St Lawrence who were, under the captaincy of Colin Johnson, a force to be reckoned with.
It was bang in the middle of the club's most successful period between 1975 and 1991 that yielded six Bradford League titles, four Yorkshire Champion pennants, the Priestley Cup and the National Indoor Cricket League.
In 1986, their New Zealander Mark Greatbatch, a pioneering pinch hitter who represented his country in Tests and ODIs over a decade, was in a sizzling vein of form for Pudsey St Lawrence that saw him claim the WH Foster Jubilee Trophy for topping the League batting averages three years running (1984-1986).
Thanks to Yorkshire Film Archive, Cricket Yorkshire is delighted to share the video clip above to whet your appetite and get a few more along to the Yorkshire County Cricket Supporters Association (YCCSA) film evening on Wednesday March 21.
The full documentary will be shown from 7.15pm in the Long Room at Headingley and it's a chance to re-live what league cricket used to be like in the Eighties.
Cost of entry is £5 for an adult and £1 for juniors and the Yorkshire Cricket Museum will also be open from 6.30pm.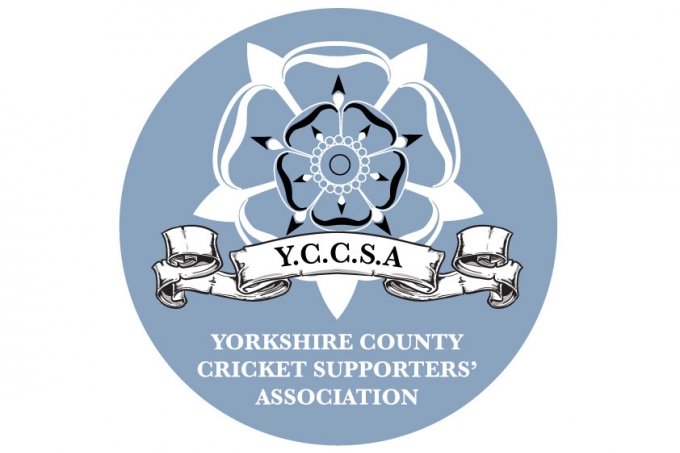 Plus, you could consider supporting the Supporters Association who regularly fundraise for Yorkshire CCC and hold social events like this unique film evening in the off-season plus lunches for members and a chance for county fans to get together.
Recent winter talks have included visits by Yorkshire County Cricket Club captain Gary Ballance and the Yorkshire Diamonds.
The YCCSA's Geoff Relton explains: "The Club have benefitted over the years with donations, whether buying cricket balls for the Academy sides, we've provided bowling equipment for the Cricket School and paid the cost of sending players to India or Australia for coaching. We raise money for the Club and try to promote the Club."
Thank you to The Yorkshire County Cricket Club Supporters' Association and their Chairman Charlotte Evers for funding the purchase of the iBoardTouch.#YourYorkshire pic.twitter.com/eJy3LG1hN1

— Yorkshire CCC (@YorkshireCCC) March 5, 2018
Everything about Six Points on Saturday is vintage from the brass band soundtrack to the enormous glasses.
We see selection meetings and meet groundsman Laurie Tempest and the topic of paying players even gets a brief airing.
Enjoy the clip in this article and consider a trip to Headingley if you can make it to watch the full version – it really is a memorable watch.
To learn more about Yorkshire Film Archive (YFA), visit their website – www.yorkshirefilmarchive.com, connect with them on Twitter as @YorkshireFilm and their Yorkshire Film Archive Facebook page.
They are a registered charity which finds, preserves and provides public access to moving image made in or about the Yorkshire region.
The YFA also manages the collections held by the North East Film Archive (NEFA), as part of its charitable remit.
For details of Yorkshire County Cricket Supporters Association, visit: https://yorkshireccc.com/societies/yccsa.
Latest posts by John Fuller
(see all)