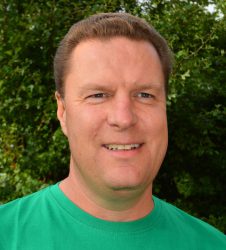 Latest posts by Andrew Gallon
(see all)
With the 2022 season about a third complete, the standings across Yorkshire's recreational cricket leagues are taking shape and cup competitions approaching their climactic phase.
We take a close look at six appealing matches over the June 11-12 weekend: three league fixtures on the Saturday and a trio of cup ties the following afternoon.
Saturday, June 11
Copley versus Illingworth St Mary's
Halifax League, Premier Division (13.30, HX3 0UG)
Things have "just clicked" for Copley this season, according to cricket secretary Tim Rushton.
Copley are in confident mood ahead of a visit to The Arches (think towering railway viaduct) by fellow title contenders Illingworth St Mary's.
After seven league matches, leaders Copley have an eight-point advantage over second-placed Illingworth.
There has been quite a change in fortunes for a Copley side who finished seventh in 2021.
"The main difference this year is momentum," says Tim. "For the first time in a number of years, we won our first game of the season and things have just clicked.
"The top six have all contributed with the bat and the bowlers have all taken wickets.
"When we have had players missing, players from the Second XI have stepped up to the plate and made major contributions."
The acquisition, from Huddersfield League club Almondbury Wesleyans, of all-rounder Nathan Kenworthy, has added "real class" to Copley's top/middle order.
After a couple of thirties early in the season, Kenworthy hit his first century recently, to steer Copley to victory over reigning Premier Division champions Mytholmroyd.
Tim points also to the importance of captain Oliver Thorpe.
"Oliver is our talisman. He opens both the batting and the bowling. Undoubtably, Oliver is the league's top all-rounder."
Other key players at Copley include Ian Hartley, the club's Mr Reliable, who opens the bowling and won the Halifax League's 2021 bowling award.
In addition to Kenworthy, Copley have two other talented all-rounders, in Alex Rowles (bats at number three and bowls medium/quick) and Gav Whipp (opens the batting and is a leg-spinner).
"All three all-rounders," says Tim, "contributed, with bat and ball, in the first five games – all wins."
Tim is aware of the threat posed by Illingworth, consistently strong performers since joining the Halifax competition from the Airedale & Wharfedale League.
"Illingworth are a good side and a very well-run club. They have had the upper hand on Copley – and most of the league – in recent years.
---
"It should be a good game, and it will be down to who plays the best cricket on the day.
---
"We have surprised a few teams with our start to the season. If we can keep this momentum going, we can win the game."
Copley stand joint-second, with Mytholmroyd, in the all-time table of Halifax League champions. The last of Copley's championship triumphs was in 2004.
Illingworth St Mary's have three championship wins to their name, the most recent in 2019.
As well as a promising present, Copley are working hard to lay firm foundations for a successful future.
"We have a strong junior section with teams in all age groups, from All Stars to Under-17s.
"Our Second XI and Sunday team are packed with products from our junior section."
Saturday, June 11
Askern Welfare versus Streethouse
Pontefract & District League, Division One (13.00, DN6 0AJ)
Askern Welfare captain Josh Gillies believes the outcome of this Manor Way clash with Streethouse will tell him much about his team's progress.
The Pontefract & District League's top-flight is proving hugely competitive, with several clubs going extremely well.
After seven league matches, leaders Streethouse have a six-point lead over Oulton, with Askern in fourth place, a further seven points back.
Last Saturday, the Welly registered a tremendous 79-run victory at Oulton. Ashley Towler struck 102 whilst skipper Josh contributed 73 then took 3-47.
"Streethouse have been the premier side in the division for a number of years, and will be either favourites for the league title or certainly top three," says Josh.
---
"We are looking forward to this game because it will be a gauge to see where we're at. Hopefully, we can put a strong team out and play to our capabilities.
---
"Streethouse have a strong side this year and, looking at their results, they have a number of players who could take the game away from us.
"Last year, we had a game against Streethouse abandoned and they beat us at our place, which was tough to take. However, I'm hoping we can put this right when we meet again."
Josh is encouraged by the "good start" Askern's first and second teams have made to the 2022 season.
"The first team, especially, have put in some great performances. These have included a dramatic draw against Hemsworth, when we were dead and buried, as well as a great, all-round performance against a very good Kippax side.
"We restricted Kippax to 120 and knocked it off for two on a ground/wicket you would expect 250 to be a par score.
"The batting has been much improved this year, which has been good to see, and player availability has been much increased, which is increasing the standard of both teams.
"We are lucky in the Firsts to have 11 genuine match-winners on their day. But our main strength has always been our bowling attack, in which we have five of the league's best.
"The team has been a good side for the past five years or so and, in all honesty, has underachieved somewhat in that we probably should've either won a title or been a lot closer to doing so."
Josh picks out two key Askern players: opening bat and leg-spinning all-rounder Dave Longley and Sachira Madapatha, who bowls right-arm off-spin and is a left-handed bat.
"Dave has been with Askern for 20-plus years. He's won more league bowling awards then I care to mention and scored runs with ease whilst doing this. He is Askern's Mr Reliable and known as 'The Prince'.
"Sach is probably Askern's greatest ever player. Hailing from Sri Lanka, he is an adopted 'Welly' man now. There is no better player in the league. Sach has put in some incredible performances with both bat and ball over the years. Long may it continue."
In 2021, only Fairburn and Ackworth finished above Askern in the First Division. Over the winter, Askern's rivals opted to switch to the Yorkshire Southern Premier League.
"The target before the season was – and still is – to win the league," says Josh. "We may have done ourselves injustice in previous years when we have had chances.
"However, I'm hoping we can press on and achieve this. We all understand how difficult this will be with the quality sides in the league."
Josh feels five other teams – including Streethouse – have what it takes to deny Askern.
"Oulton are one to watch. They seem to be a well-rounded team and have had good results.
"Along with Oulton, Streethouse, Frickley [third] and Kippax [seventh] could be competing at the top of the division to take the league title. I would say keep an eye on West Bretton [fifth], too, because they are a class outfit and always a difficult game."
Josh reports Askern are in the early stages of redeveloping club and ground.
Thanks to the tremendous and valued support from ESH Group, Subsite Surveys (the club's main sponsor) and Mark Drury, several exciting things are happening.
Askern are awaiting delivery and installation of a new, electronic scoreboard.
Plans have been drawn up for a new pavilion, to be shared with Askern Miners Football Club, members of the Central Midlands League. It could be ready within two years.
"These new developments," says Josh, "are all part of a plan to attract new sponsors and players, which we are always on the look-out for.
"We also have plans, in the coming years, to regenerate the junior section, which has fallen to the wayside, unfortunately."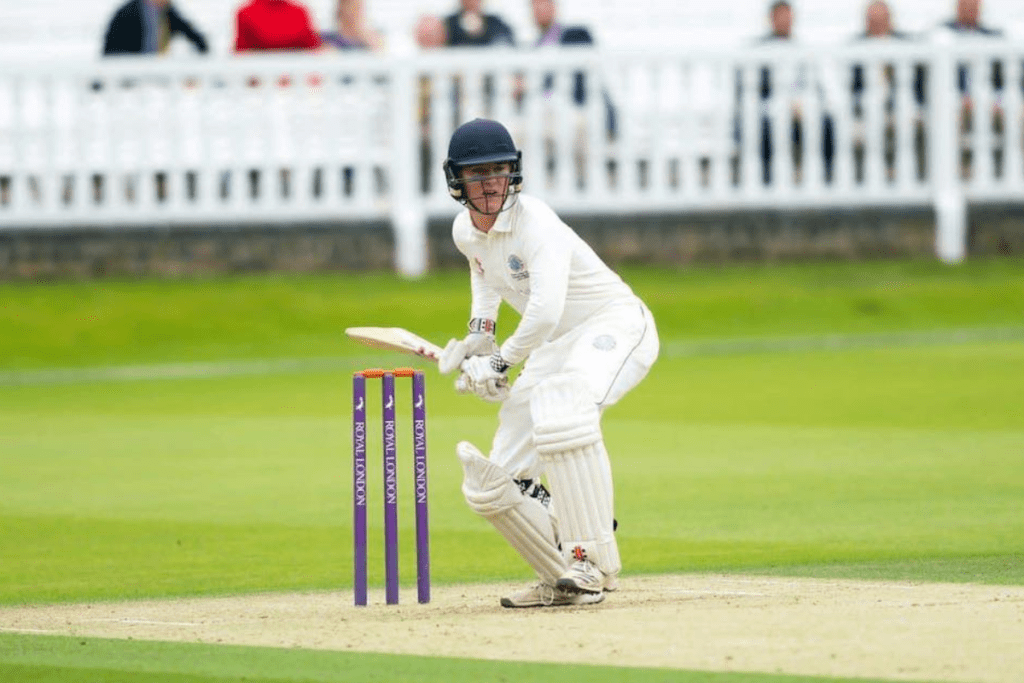 Saturday, June 11
Folkton & Flixton versus Stamford Bridge
York & District Senior League, Championship (noon, YO11 3UF)
Stamford Bridge, top of the table and 10 points clear of Easingwold and Malton & Old Malton, look good for an immediate return to Yorkshire Premier League North.
The Low Catton Road men, relegated in 2021, have clocked up seven consecutive York & District Senior League, Championship wins, over Carlton Towers, Hull Zingari, Cottingham, Easingwold, Pickering, York Seconds and Bridlington.
Folkton & Flixton, battling to stay above the Championship's three relegation positions, after finishing third last season, behind promoted duo Beverley Town and Sessay, are the latest team attempting to avoid being squashed by the Stamford Bridge steamroller.
The hosts, eighth, will need to rein in batter Alfie Cooper, who has hit form in recent weeks.
Cooper's eye-catching scores include 166 against Pickering and 56 against York Seconds.
He joined the Battle Axes over the winter, having starred for East Anglian Premier League club Swardeston and represented NCCA side Norfolk.
Cooper's team-mate Dave Chaplin, an experienced all-rounder, has been bowling well. He took five wickets in the York, Cottingham and Bridlington games, and 4-20 against Pickering.
Folkton & Flixton will be buoyed by a 123-run victory over Pickering last Saturday. Captain Tom Norman scored 121 and fellow-opener Will Hutchinson 54.
The following day, Folkton & Flixton won, by 144 runs, at North Yorkshire & South Durham Premier League club Rockcliffe Park in the North Yorkshire (North) National Village Cup regional final.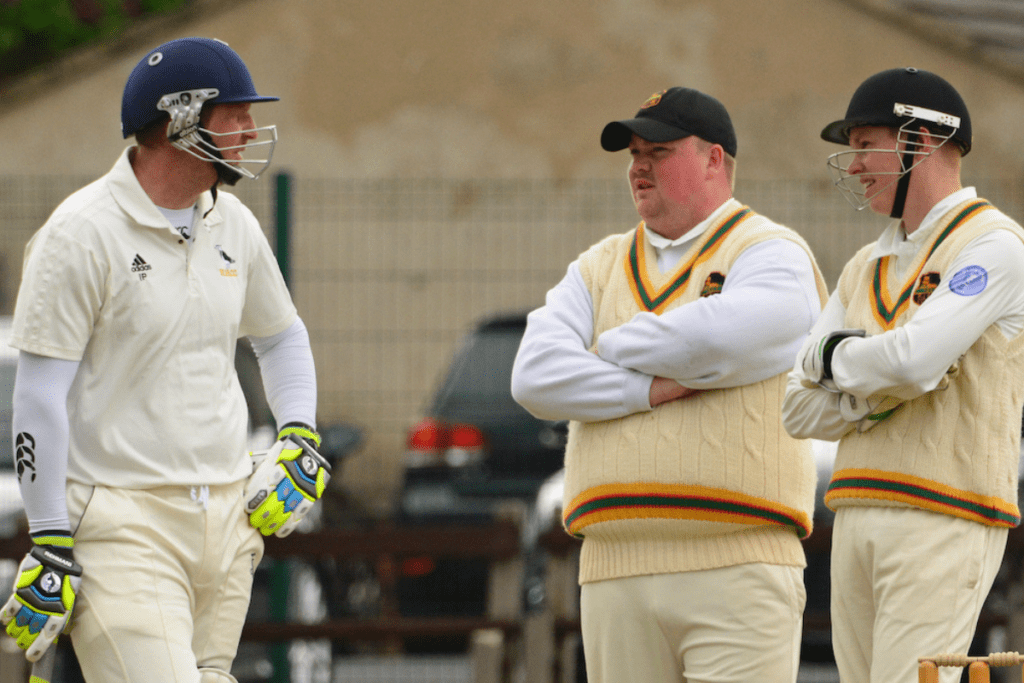 Sunday, June 12
Woodlands versus Pudsey St Lawrence
Priestley Cup [Bradford Premier League], Round Two (13.00, BD12 7AX)
As chance would have it, these old rivals – two of the biggest names in recreational cricket – meet twice in 24 hours over the June 11-12 weekend.
This Sunday cup-tie is preceded by a Premier Division fixture at Tofts Road, Pudsey.
It means a double helping of quality action for Bradford Premier League enthusiasts.
"A game against Pudsey St Lawrence is one of the top games in any season," says Woodlands vice-chairman Stuart Tordoff. "It is always a keenly fought fixture."
"This is only the fourth Priestley Cup game between the clubs in the 22 years that Woodlands have been in the Bradford Cricket League. We have a 2-1 advantage.
"The last encounter was in the final of the 2016 competition. We won, in what was the final match for Woodlands Cricket Club – and Bradford Cricket League – legend Sarfraz Ahmed."
The Oakenshaw club, second in the table, behind New Farnley, with Saints immediately below them, have had mixed fortunes in knockout cricket this season.
Bradford Premier League, Premier Division rivals Townville beat them – albeit only during the last over – in the Heavy Woollen Cup.
But Group One victories over fellow ECB Premier Division teams Wakefield Thornes (Yorkshire Southern Premier League) and Richmondshire (North Yorkshire & South Durham Premier League) have catapulted Woodlands into round three of the prestigious ECB National Club Championship.
At the next stage, the last 32, on Sunday, June 19, Woodlands host Appleby Frodingham, the Scunthorpe-based Yorkshire Southern Premier League 2021 treble trophy winners.
Stuart confirms the Priestley Cup is something Woodlands are keen to win this season.
---
"We always rate highly any competition in which we participate, and the Priestley Cup is no exception. We are still pushing for three trophies."
---
Asked to select the Woodlands players spectators should watch for, Stuart replies: "Chris Brice has been, consistently, the leading Bradford Cricket League slow bowler for many years. He and Kez Ahmed are a formidable spin attack.
"Mohammad Bilal is one of the league's leading opening bowlers, as well as being a very hard hitting, middle order batsman.
"Last year, he won the award for the league's fastest fifty, in 14 balls. It came at Pudsey St Lawrence, when he also took 6-19. During the season, he had a 37-ball hundred.
"Leading batsmen are Kiwi skipper Brad Schmulian, winner of the league's batting trophy last season, and openers Sam Frankland and Tim Jackson.
"Sam scored over a thousand runs in all competitions last year and Tim has been a leading Bradford Cricket League run-scorer for many years.
"Incidentally, Schmulian and Jackson share the record stand, for any wicket, in the Bradford Cricket League: 325 at Methley in 2019."
Stuart says Woodlands are relying, in 2022, on last year's First XI league-winning and Second XI cup-winning squad.
"Tom Clee and Kieran Collins have been given regular First XI places this season. Already, Tom has produced two match-winning innings."
Pudsey St Lawrence, of course, have their share of talented cricketers.
"Veteran skipper, all-rounder Chris Marsden, has often been a thorn in our side," says Stuart.
"And Mark Robertshaw would be most people's choice as the No 1 Bradford Cricket League batsman over the last number of years.
"But Pudsey are a team in transition, and their famous junior production line has supplied current young – but established – players such as Archie Scott, Charlie Parker and Josh Priestley."
Aided by grants and two very successful Crowdfunder campaigns, the ground and facilities at Woodlands Cricket Club's Albert Terrace are being improved all the time.
In the last five years, the club have relaid both outfield and square.
"This year," says Stuart, "has seen the installation of a hybrid wicket and a second roll-on practice cage, courtesy of our major sponsors, XL Business Solutions.
"Our existing outdoor nets have been refurbished by our own ground staff.
"A new garage, to house our machinery, was built over last winter and a new patio area, with picnic tables and seating, has been created by players Scott Richardson and Tom Clee, and Tom's dad, Ady, who together are Northowram Landscapes."
The other second-round ties in the Priestley Cup are: Baildon v New Farnley [holders], Bradford & Bingley v East Ardsley, Cleckheaton v Jer Lane, Hanging Heaton v Carlton, Keighley v Batley, Morley v Methley and Townville v Bankfoot.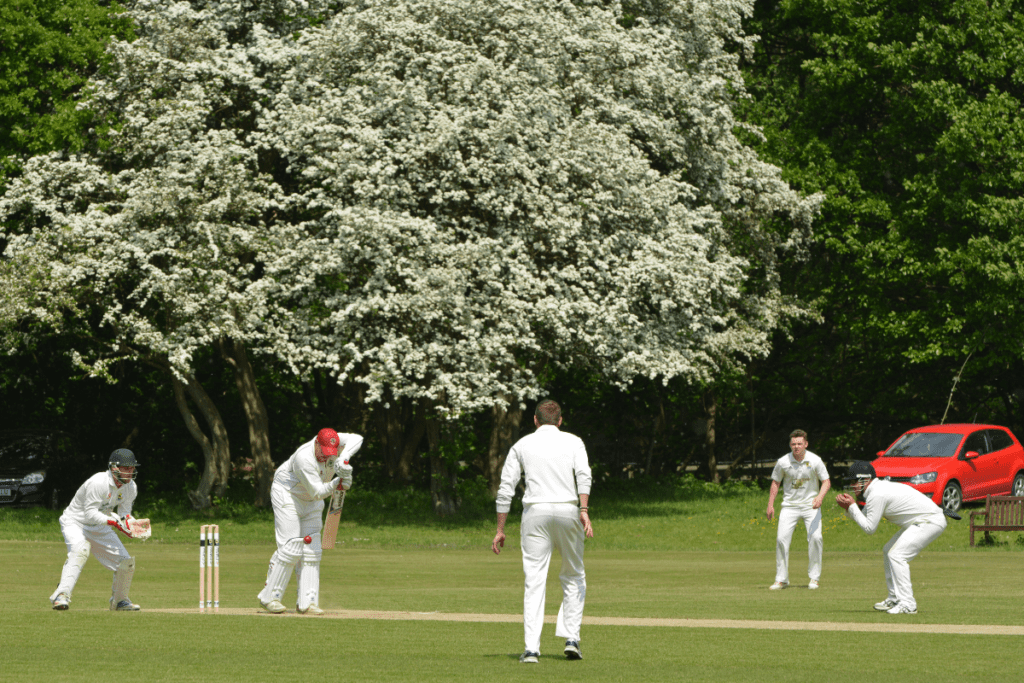 Sunday, June 12
Armitage Bridge versus Honley
Sykes Cup [Huddersfield League], Quarter-Final (13.00, HD4 7PB)
On paper, this looks a tough assignment for an Armitage Bridge side battling to avoid being one of three Premiership teams relegated at the end of the season.
Honley, visitors to the attractive, secluded Dean Brook Road ground, lie third in the table, behind Hoylandswaine and Scholes, and appear genuine title challengers.
Second-from-bottom Bridge are heartened by the knowledge they beat Honley, by 55 runs, when the rivals clashed, at the same venue, on the third Saturday of the 2022 campaign.
Captain Jaycob Curtling describes it as a "good win". Scoring 41, he had strong support from fellow top-four batters Alex Blagbrough (35), Saqib Matlub (44) and Chris Dennison (53). The target of 227 Bridge set proved beyond Honley, despite 46 not out from Sam Denton.
"We were very happy with the [Sykes Cup] draw," says Jaycob. "We like playing at home, we know the conditions well and our team is suited to our home ground, even though Honley have a good side with some good players.
"Our recent form in the Sykes Cup hasn't been the best. We haven't made it past the early rounds in the last few years, so for us to be in the quarter-finals is a big deal.
"We have had a tough start in the league, but we are starting to pick up some momentum."
---

Jaycob points to the qualities of several team-mates, including opening bowler Jack Hinchliffe, whom he salutes as a "spearhead for us over the last few years."

---
Dennison is a "good, all-round player" whilst, at the business end of the batting, Blagbrough and Saqib, along with Jaycob himself, are capable of laying solid foundations.
Bevan Coveley, a UK passport-holding Zimbabwean, is a talented middle-order batter, as well as a handy off-spinner and a dynamic fielder.
Coveley spent three years at the prestigious Wynberg Boys' High School, Cape Town, whose attendees have included South African Jacques Kallis, the legendary former all-rounder and present cricket coach/consultant.
"I see everyone in our side as match-winners," says Jaycob. "We are that sort of team."
In the Sykes Cup's other last-eight ties, to be contested exclusively by Premiership clubs, Broad Oak entertain Golcar, holders Moorlands go to Thongsbridge and Barkisland receive league leaders Hoylandswaine.
Sunday, June 12
Aston Hall versus Hallam
Whitworth Cup [Yorkshire Southern Premier League], Quarter-Final (13.30, S26 2BD)
In this year's Whitworth Cup, Aston Hall are aiming to go one better than 2021.
They reached the final, at Moor Road, Wath, only to lose by 39 runs to Sprotborough.
That defeat followed Aston Hall's earlier victory, over Whiston Parish Church, at Treeton, in the Yorkshire Southern Premier League's inaugural T20 Plate competition final.
With Championship Division rivals Aston Hall and Hallam recently in the league's ECB Premier Division, and each vying this season to return to it, their clash at Green Lane is very much the pick of this season's Whitworth Cup quarter-finals.
After eight rounds of the league season, Hallam and Aston Hall, first and second respectively, are neck and neck, on 84 points, having won seven games apiece.
Aston Hall secured a place in Whitworth Cup's last eight by beating Rockingham Colliery, whilst Sheffield-based Hallam accounted for Houghton Main.
The teams have yet to meet in this season's Championship Division. They go head-to-head in the league a couple of weeks after the Whitworth Cup tie.
"We had a few years out of the Whitworth Cup, because the Premier sides play in the Viking Cup, where we were very successful," says Aston Hall club secretary Steve Ward.
"Losing to Sprotborough in the final last year, on our return to the competition, was very disappointing. We gave a very lacklustre performance.
---
"The Whitworth Cup is very important to us, especially in maintaining momentum, but promotion back to the Premier Division has to be our main goal, so that we can once again pit our skills against the best sides.
---
"We turned out our usual side in the last round [against Rockingham Colliery] and can see no reason why we will not on June 12."
Recalling Aston Hall's reaction to being drawn against Hallam, who with Wickersley Old Village were relegated from the Premier Division in 2021, Steve says: "We thought it would be a very difficult but entertaining game. A precursor for our games later on."
Steve describes Aston Hall's performances this season as "fairly solid, if not spectacular".
He selects overseas recruit Nasir Khan Omar as the team's key player.
"Nasir came as a batsman but has also proved to be a very good bowler.
"In addition, Nathan Ward and Josh Coulson have scored runs, with Tom Coulson, Johan Bothma and Adam Clarke chipping in with wickets
"Our bowling is stronger than our batting, with plenty of variety, although things have improved a bit of late.
"Nasir has been the main change [to Aston Hall's 2021 selection options], but we have also added Lewis Sansome to our first team squad.
"We have also strengthened our Second X1, meaning that some players stepping up to fill in have not looked out of place."
Steve expects tough competition for the two promotion places available this season.
"Most of the sides in our division, on their day, can prove to be very tough opponents.
"Hallam are strong at the moment, with Wickersley [Old Village] a threat after their relegation.
"Houghton Main are usually quite strong and Shiregreen were better than us on the day to inflict our only loss. It was a game we should have won."
Hallam have several useful players. Batter Nick Dymock hit 181 against Conisbrough at the end of April whilst Harman Puni has been amongst the wickets.
Australian amateur Christian Leddicoat is making a good impression at Sandygate.
With funding from the ECB, Aston Hall have invested in a new artificial wicket.
"This is helping us reinvigorate our junior section, which had slipped into the doldrums a little over the last couple of years.
"Our junior chairman, Mark Lomas, and a number of new coaches are working on our Under-11 and Under-13 teams, who are showing promise.
"We are also trying to start a women's and girls' team, with a view to arranging a few friendlies this year.
"The social side of the club is very strong, with a lot of mixing of all the squads, including the juniors."
The other Whitworth Cup quarter-final ties on June 12 see Barnsley Woolley Miners Second XI host Shiregreen, Green Moor Sports Club receive Warmsworth and holders Sprotborough entertain Wath.
The semi-finals are scheduled for July 10, with Wickersley Old Village to stage the July 31 final.
Many thanks to Andrew whose club cricket series, Miles per Gallon, is on cricketyorkshire.com throughout the summer.