In this content collaboration with Serious Cricket, we'll look at the challenges and opportunities with cricket teamwear.

A quick Google reveals lots of cricket teamwear suppliers for clubs. On the surface, that's good news. Except choice can be baffling and takes up a mountain of time.

Ultimately, your club committee will make its decision based on a few factors – which we'll look at below.

I'll also explain why Serious Cricket Teamwear are well worth talking to when it's time for a cricket clothing upgrade.
Note: Any purchases through the links in this article may earn Cricket Yorkshire a commission at no cost to you. In addition to discounted cricket teamwear/equipment, you'll be supporting our coverage of grassroots cricket.
Reliability

Reliability is everything. All clubs place their trust in cricket teamwear suppliers from the initial order to when their glow-in-the-dark T20 kit is earmarked to arrive.

When the delivery date comes: is it sitting in a shipping container in the Indian Ocean or already in the UK ready to make its way to your club?

With Serious Cricket, they are uniquely placed to deliver clubs their whole order on time, every time.
Why?
---

They make, embroider and print the garments themselves in the UK. Serious Cricket teamwear can be trusted because they have full control over the whole process.

---


That is a big deal and not something many companies can offer – especially if they bolt-on teamwear where they have to outsource jobs because they're not specialists.
Serious Cricket versus global cricket brands

I understand wearing Castore, New Balance or whoever the England team happens to be sponsored by is enticing.

Kids and adults want to look and dress like their heroes.

But for cricket clubs, that has the potential to become difficult. Those global cricket brands have their focus on the professional game; not your village club in Division 3 Ebor of the Yorkshire Premier League North.

So, whichever retailer you pick introduces an extra layer to source your whites or jumper. That could add cost and complication.
---

Choosing Serious Cricket avoids that. Ok, so they're not Castore or New Balance but, they've been doing teamwear since 2005 and supply 2,000+ UK sports clubs.

---


That huge level of trust should be more than enough reassurance that they absolutely know grassroots sport.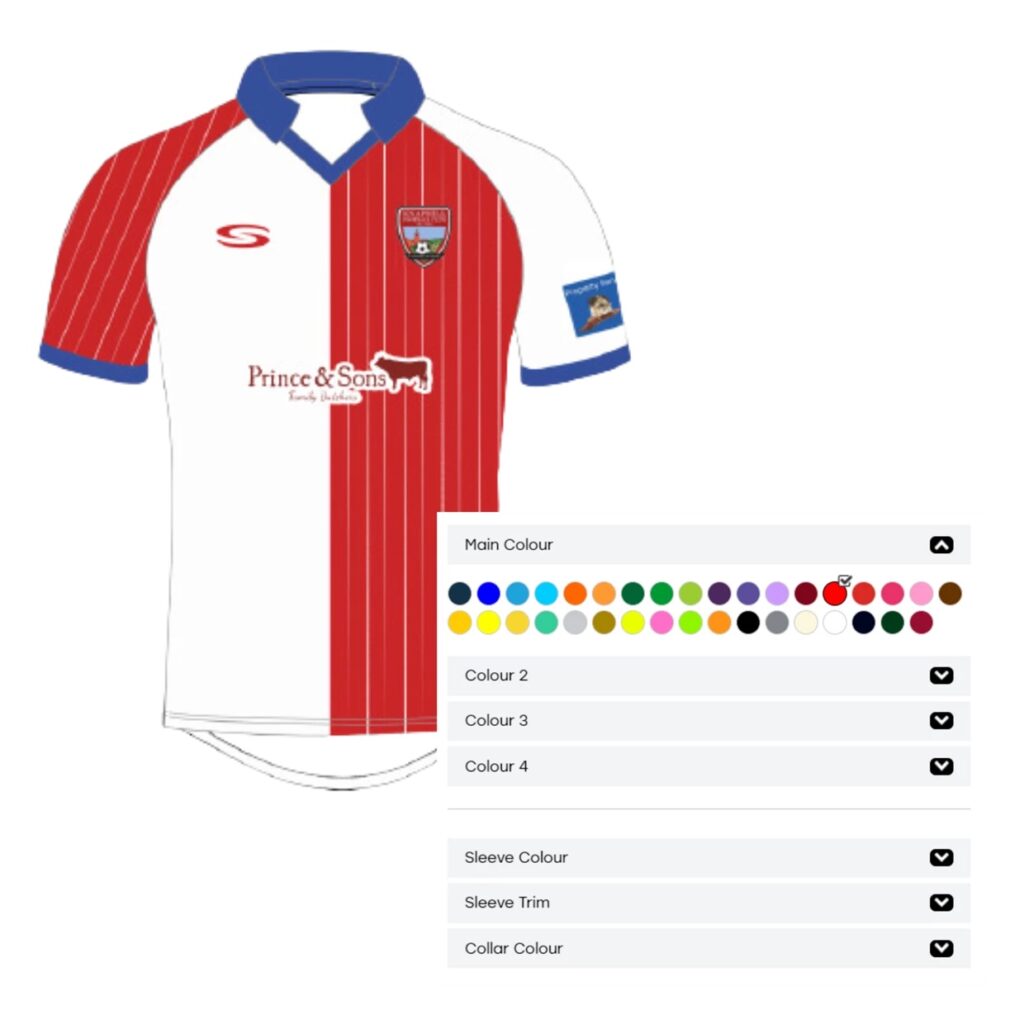 3D Kit Builder & No Minimum orders

Serious Cricket offers clubs a 3D Kit Builder on their website. Create your own designs for the exact look you're going for including all sponsors.

Choose from a range of styles, pick colours, upload logos and see your new identity come together.
---

If you opt for a completely bespoke kit then it can be designed in-house and delivered in 3-4 weeks.

---
They also do top-up orders afterwards with no minimum quantity. Perfect for that late signing who wants to look the part but the season is only weeks away. Serious Cricket can do that in just 5-7 working days.
As a major cricket retailer, there's also the chance to have training kits for the squad and coaches, or leisure ranges for members and supporters.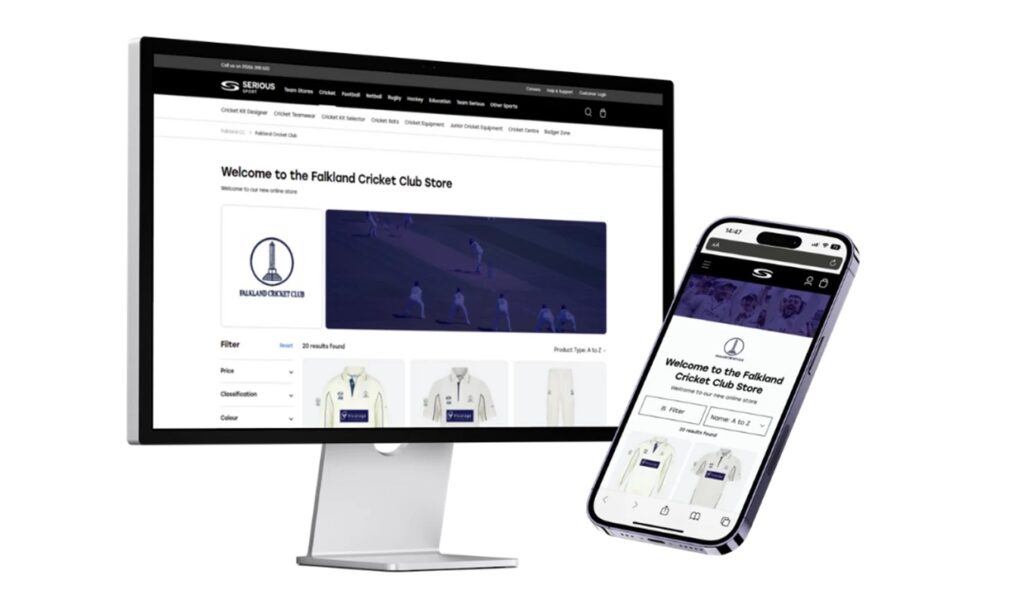 Cricket clothing online shop
Naturally, your cricket club needs a free online shop. It allows individual players to get their items as and when they need to. It takes the cricket club out of the equation and reduces admin.

Serious Cricket has a very popular platform for cricket team stores and it's quick for clubs to get started.

As cricketers and coaches themselves, they understand volunteers want the process of buying cricket teamwear to be as painless as possible.

Register your team, upload logos, preview your shop and away you go.

Simple.
Plus, there are lots of ways to earn more for your club too!
🏏 1) DISCOUNTED Pricing
Clubs who select Serious Sport as their official teamwear partner get discounted pricing via the team store platform.
🏏 2) MARK-UP Products
Add a mark-up to your products to make money that can be reinvested back into the club. For example, adding a £2.50 mark-up onto a £20 training shirt means a £2.50 profit on every sale.
🏏 3) LOYALTY Commission Scheme
Four loyalty tiers help clubs earn commission through store sales. The more orders your team store gets, the higher your commission percentage.

**Cricket Yorkshire Reader Offer**
Free personalised cricket stumps worth £140!

As an extra incentive, if your cricket club decides to go ahead with a teamwear order through Serious Cricket, you'll receive 2 x sets of stumps with club colours and logo!

*This will be redeemed once the club reaches £350 online spend.

Just fill in your details here for your free stumps and you'll be contacted to discuss what your club needs.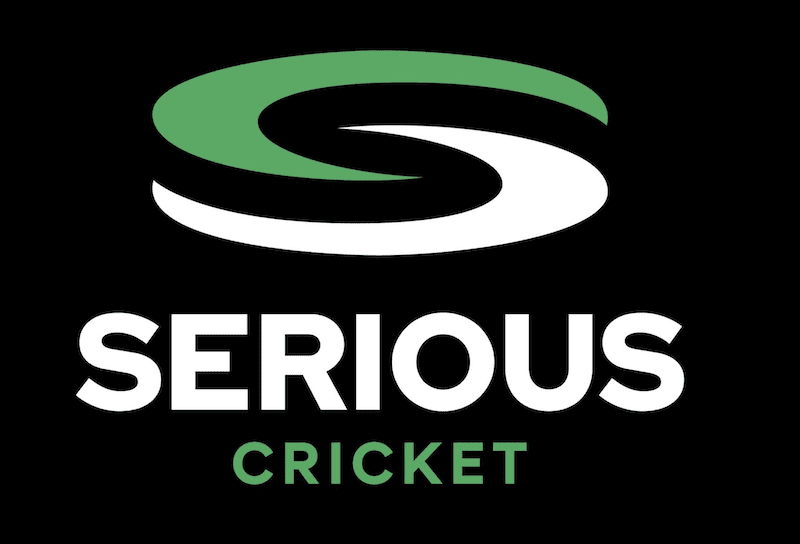 Contact Serious Cricket for your cricket teamwear
Have you been let down in the past with a cricket teamwear order? Does your club want a fresh kit for next season without the headaches?

Serious Cricket offers a professional service from start to finish. It's why they won a 2022 Feefo Gold Trusted Customer Service Award, with a rating of at least 4.5 out of 5 from verified customers.
Each cricket club is given their own Account Manager to ensure expectations are always met.
Leave your club details here and Serious Cricket get in touch – and if your cricket club ends up placing an order, you'll get those free customised stumps worth £140!

**This is a sponsored article for Serious Cricket – if the mood takes you, click to read Cricket Yorkshire's policy on sponsored content*
Latest posts by John Fuller
(see all)