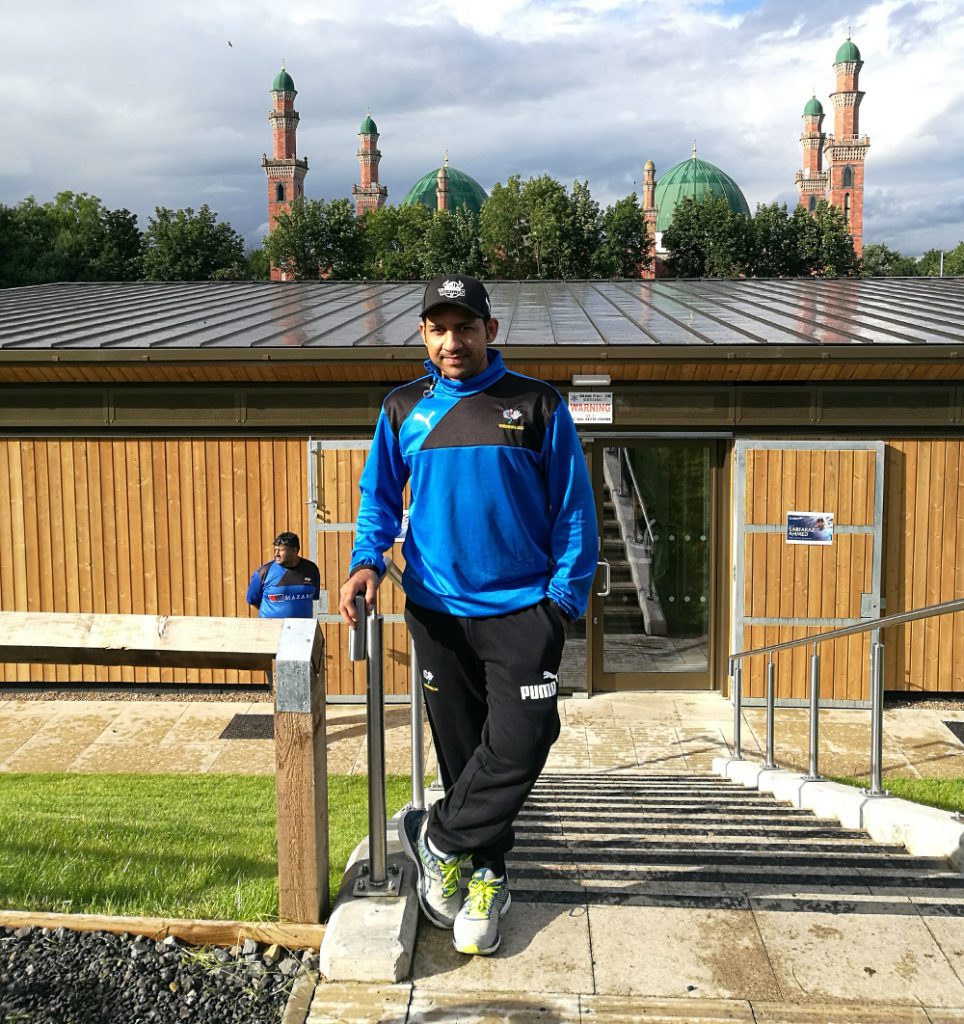 Journalists milled around, shooting the breeze, making phone calls and waiting for a particular car to arrive at Bradford Park Avenue cricket ground.
Yorkshire County Cricket Club's new overseas player, Sarfaraz Ahmed, who captains Pakistan in all three formats, was due any minute to meet the media and talk to cricket fans at the new cricket net facility in the city.
To their credit, the county club are experimenting with this kind of fan event, tacked on to media commitments, as witnessed when Joe Root, Adil Rashid, David Willey and Jonny Bairstow came to Bradford at the back-end of May.
After persistent rain for hours, at least the weather Gods were being gracious as the sun peeked out.
It came as somewhat of a relief with the absence of an available wet-weather alternative here off Canterbury Avenue unless we all planned to decamp to the Jamia Suffa-Tul-Islam Grand Mosque opposite.
A navy blue, nondescript saloon ambled its way past, its tyres crunching on the gravel, as the wicketkeeper-batsman who skippered Pakistan to the ICC Champions Trophy looked sheepishly out at me.
Mobbed by thousands of fans at his home after bagging the unlikeliest of global trophies by the lowest-ranked side in the competition, Sarfaraz's appearance here in Bradford was more subdued but welcome all the same.
That's not to say I didn't need to swat small children and trample the elderly to get front and centre for when Ahmed got out, given fans with video cameras of all conceivable size materialised from thin air and sharpened their own elbows.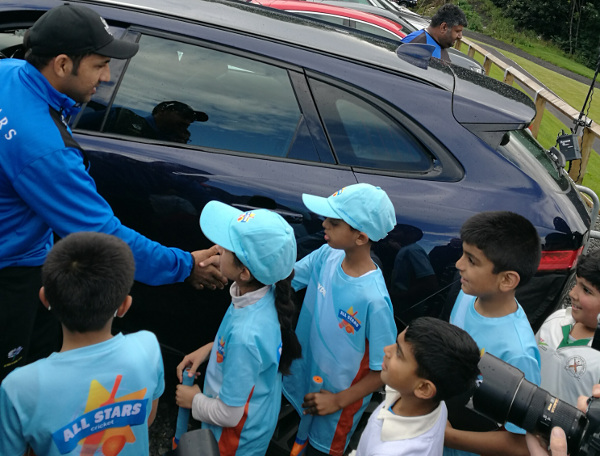 After the jockeying and jostling came a pause as Sarfaraz waited inside the car for a mini troop of children, decked out in ECB Allstars T-shirts, to bounce up the stairs and shake hands with the Pakistani superstar.
Our group interview for the written press was in the kitchenette with Ahmed, decked out in signature black Yorkshire Vikings baseball cap and blue Yorkshire training garb, stood facing a ring of recording devices
He was quizzed about whether his presence might encourage more Asian cricket fans to come and watch Yorkshire County Cricket Club:
"Lots of Pakistanis play in the Sunday league, or Saturday league, and hopefully I can help encourage more youngsters."
There was a blend of questions from the assembled journalists so I felt no particular need to jump in; besides, it would have been a little unfair to quiz Sarfaraz just yet on whether he rated Bowling Old Lane's attack or if Jinnah edges Omar Khans when it comes to the superior chicken jalfrezi.
It transpired that Ahmed had discussed Yorkshire with Younis Khan who recommended the White Rose, having had a spell at the county in 2007 when he scored 824 runs in 13 matches.
So, what qualities would Ahmed bring to Yorkshire's T20 side? That elicited a soft, self-depreciating laugh:
"Maybe rotating the strike well…playing as a middle-order batsman, some cheeky shots, late cut, reverse sweep…"
Well, if he entertains then he'll go down just fine – Sarfaraz's T20 record is modest compared to the likes of Aaron Finch and Glenn Maxwell who have preceded him at Headingley but he has a crucial ingredient in his favour: recent experience of winning a limited-overs trophy in England.
Sarfaraz Ahmed will be available for the remaining NatWest T20 Blast group games and the knockout stages with Yorkshire Vikings with the Yorkshire side's ambitions dented but undimmed by Alex Hales' maiden T20 hundred for Nottinghamshire.
I was pondering all of this and more when shaken from my reverie; I glanced up and noticed a young boy with his face squished against the window filming Sarfaraz – and me for that matter – on his cameraphone along with many others.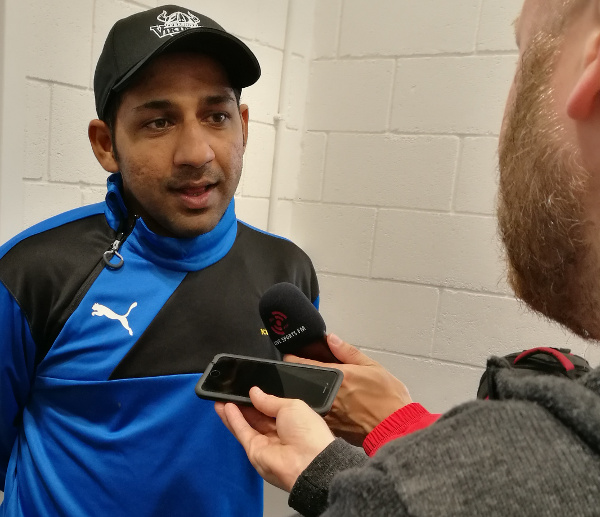 A question on my lips – perhaps best left unasked – evaporated as we all headed out to take photos as Sarfaraz then leant on the silver railing with the Park Avenue groundsman Nasa just visible in the background. What an eventful few months it has been at this grand dame of a stadium.
My question? Why the change of name? I note ESPNCricinfo, the BBC and the Guardian all reference Sarfraz instead so it must be a very recent switch: the artist formerly known as Sarfraz is now Sarfaraz.
No matter, inconsequential in the scheme of things; Yorkshire fans won't mither over any spelling of a first name, as long as it flashes up on the scoreboard next to 50 or 100.
Sarfaraz Ahmed is box office; he is set to make his debut at home this Thursday against Derbyshire Jets alongside the likes of Plunkett, Rashid, Willey and Marsh in a clash that pits second versus third in the North group.
In the meantime, whether it was offering wicketkeeping tips in the Park Avenue nets to a young Bradfordian; standing in as wicketkeeper as a girl in multi-coloured leggings gave the ball a tonk or signing bats and shirts galore, he created a buzz in Bradford and won over fans, old and young.
Latest posts by John Fuller
(see all)