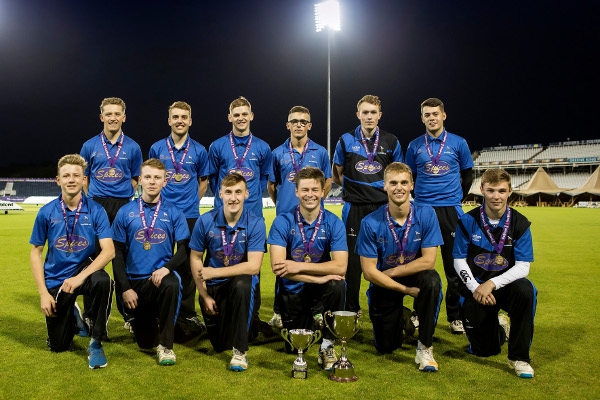 Saltburn Sharks recently became champions of the Durham Cricket Board's County U19 Club competition after a rousing finale at the Emirates Riverside stadium in Chester-le-Street.
The Sharks are Saltburn Cricket Club's under-19 side and had a long route to county honours this season given that the North Yorkshire South Durham Cricket League (NYSD), of which Saltburn are part, have so often supplied the highest number of entrants to this particular ECB competition of any league across the country.
This U19 T20 included sides from the NEPL, NYSD, The Durham Cricket League, the Northumberland League and the Northumberland & Tyneside League.
The Sharks' seven-match winning streak began back in late June against Marton Manics in the NYSD's Southern group before a remarkable triumph over Normanby Hall who rustled up seven golden ducks.
Subsequent victories against Stokesley Knights and Blackhall Bulldozers got the Sharks to a regional final at Richmondshire that they aced by five wickets.
Talking to Saltburn CC's Secretary Paul Leadbitter, the really satisfying fact has been how the bulk of the Saltburn Sharks side for the county final have been together as a group of cricketers since the age of 12:
"It's very much that the squad we had then is the squad we have now. This year, I noticed we had a couple of lads who lost interest a little bit in cricket but the Under-19 competition got them back in."
If you talk to any cricket club across England and Wales then typically, drop-off is late teens as lads head off to further education often studying in other parts of the country or get straight into work and alongside these commitments, find other distractions from the game.
At Saltburn, many of those who won the U19 T20 at the Riverside also turn out for the club's first eleven on a Saturday in Division One of the NYSD.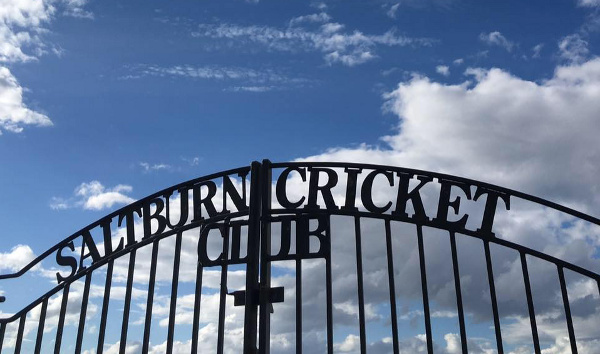 It's pleasing that a young generation of cricketers are loyally sticking with their club but equally it could represent a future problem with selection if much of a side scatters to the four winds.
As Paul notes, getting out the breadth of teams that Saltburn offer isn't getting any easier though there has been a real buzz around the U19 T20:
"There's real pressure getting teams out. I see it from a Secretary's, coach's and umpire's perspective. It's getting harder and harder getting teams out though the T20 format, if you have the music and extras that go with it, really does add to the feel."
He adds: "We've got to give them opportunity. This season, we've had a lot of interest. People have seen the success of our junior teams and are seeing we're making an effort with the junior section. But also those looking in from the outside note we've got a core of young players making up our first and second teams and others want to be a part of that."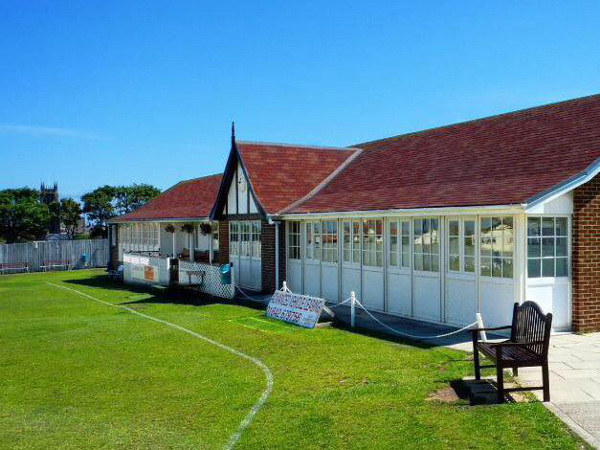 Time to introduce you all to a few of those who are blazing a trail at Saltburn.
Sam Parry captained Saltburn Sharks to their NatWest Blast U19 Club T20 County champions title and has also notched 576 league runs at the top of the order for the firsts.
Meanwhile, his opening partner Ben Ainslie, who averages 47 for Yorkshire Academy this summer, somehow found time to register 500+ runs for Saltburn and we haven't even got to his U19 T20 average.
For those who like a good stat, Ainslie averaged a fairly healthy 255 for the Sharks in 2017 and retired on 50 off 42 balls in the final against Whickham, sharing a partnership of 91 with Parry in the first ten overs.
Other batting performers of note for Saltburn included Josh Tribick (160 runs) and Tom Chisholm (109 runs) while the bowling was dominated by Jamie Sill, Ainslie and Parry who each claimed ten wickets apiece.

Across Yorkshire, there have been under-19 T20 tournaments going on all over the place from Bradford's Bowling Old Lane to Beverley Town in North Yorkshire and from a cursory dip round the results, other county results have yet to clunk into place with group games taking place into October.
Editor's update: Yorkshire U19 T20 Finals day is this Sunday at Sheffield Collegiate between three teams, Wakefield Thornes, Lightcliffe and Beverley Town (10am start).
From a league point of view, the North Yorkshire & South Durham Cricket League can look back with satisfaction at being early adopters since the inaugural national U19 tournament four years ago that only involved four counties.
Recognising the alarming slump in participation in and around that age group, under-nineteen cricket has been rolled out by the ECB and grown to incorporate 37 counties with almost 700 teams entering.
The ECB deserve credit here for providing clubs and leagues the resources to give this particular T20 its own identity and a marketing boost to attract cricketers across the country.
Host clubs are awarded up to five Blast points by the opposition for how much they invigorated the T20 match-day experience with county and national prizes.
As for Saltburn? Focus turns to the under-elevens against Marton, then firsts at home on Saturday against Darlington Railway Athletic, seconds away at Sedgefield and thirds at home to Maltby on the Sunday.
The cricket keeps on coming for the Seasiders into September though the trophies and medals scooped at the Riverside are a ringing endorsement of Saltburn's T20 acumen.
Saltburn Cricket Club: http://saltburn.play-cricket.com/
ECB U19 Club T20: http://ecbu19clubt20.play-cricket.com/
Latest posts by John Fuller
(see all)