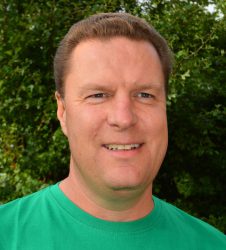 Latest posts by Andrew Gallon
(see all)
There is always a danger, with midweek cricket, one will arrive at a ground to discover a team – maybe both! – has scratched and the game been called off.
Many clubs don't seem to bother posting social media information about the activities of their midweek XIs, which adds an element of 'wasted journey' risk to such spectating expeditions. It is always sensible, I find, to have a Plan B.
As you'll have noticed, the weather hasn't been particularly summery, so far, this cricket season – certainly not in midweek.
The one decent, sunny Wednesday we've had, I decided to watch National League North football rather than Foss Evening League cricket. Twenty quid! What was I thinking?
But, with afternoon showers forecast to give way to sunshine, albeit with the caveated blight of a blustery wind, I figured it was high time I broke my 2022 midweek duck.
---
Thursday night is the Ryedale Beckett Cricket League's chosen evening for play. Duncombe Park, back in Helmsley after a season's enforced absence, spent sharing with neighbours Harome Cricket Club, were scheduled to host Second Division rivals Hovingham.
---
If that didn't go ahead, I reasoned I could always continue, a few miles east, along the A170, and catch a First Division match between Nawton Grange and Harome.
Upon ridiculously early arrival at John Atkinson Memorial Field (more prosaically, Helmsley Recreation Ground), my concern proved unfounded.
Ninety minutes before the 6.15 start, four or five men were at work: rolling the wicket, mowing the square, removing the covers. Unsung heroes every cricket club relies upon.
I should mention, at this point, the women – partners of players – who provide the wonderful teas at Duncombe Park Cricket Club.
As you'd expect, food isn't laid on for midweek games, but I was told spectators at the club's Saturday York & District Senior Cricket League fixtures can pay to tuck in, once the players are sated.
For obvious reasons, when at home, Duncombe Park prefer to bat second!
In the near-14 years (comfortably longer than anywhere else) I've lived in York, the drive up to Helmsley – and beyond – has become a favourite.
The increasingly circuitous B1363, threading the western Howardian Hills, is a lovely, scenic run. The further away from York one gets, the smaller the pretty villages are.
Sutton-on-the-Forest is succeeded by Stillington (in spring, an explosion of daffodils) then Brandsby, Gilling East (location of an amazing miniature railway) and finally Oswaldkirk.
---

On the floor of the Vale of Pickering, sheltered by the Howardian Hills and the North Yorkshire Moors, Helmsley, all honey-hued stone and red pantile roof, is admirably sited.

---
It's too much of a visitor honeypot for my liking, but Helmsley's bustling market square and ruinous medieval castle, along with the 300-acre grounds of Duncombe Park, family seat of the Duncombes (the former Earls of Feversham), appeal to many.
The sloping ground of Duncombe Park Cricket Club, established in 1896, is an atmospheric step removed from the commercialisation of town.
Two minutes' drive from the market square, haunt of weekend bikers, the rec is accessed by a narrow and evocatively titled road, Baxton's Sprunt.
I cannot shed any light on who Baxton was, but 'sprunt', it appears, is a Scottish game in which boys chase girls around a haystack, usually after dark. Sounds like fun.
Helmsley's cricketers share an overlapping playing area with Duncombe Park Football Club, members of the York League. Both pitches slope down, markedly, north to south.
The low, wooden pavilion, first thing you come across when arriving via the car park, is better positioned for football than cricket.
If you're a batter dismissed at Duncombe Park, you face the thick end of a 75-yard uphill trudge from the crease, across the football pitch, before being able to sit down, reflect on what might have been and remove your pads.
A plaque, the Feversham Memorial, outside the pavilion, commemorates the third Earl of Feversham, Charles William Slingsby Duncombe, and his mother, Lady Marjorie Beckett. They died within a Sixties year of each other.
The inscription states: The pavilions and swimming pool [it's outdoors – in North Yorkshire!] were built by personal subscriptions from their many friends and neighbours.
---
Happily, the hoi polloi is not forgotten. Memorial benches, beneath the pavilion verandah, recall Harry Bradley and Wilf Gamble ('happy hours spent watching cricket').

---
Beckett is the name of the cricket league I am about to watch.
There is also a Feversham Cricket League. In 2022, its members number six, none far from Helmsley: Gillamoor, Glaisdale, High Farndale, Lockton, Rosedale Abbey and Slingsby.
I must look further into the renowned Feversham Cricket League, a hardy survivor, whose 10-match-per-club regular season ends on August 12.
Three cup competitions, their climactic stages contested from mid-August, complete the campaign.
Duncombe Park, along with Burythorpe and Great Habton, are permitted to 'guest' in the Countess of Feversham Cup.
I am digressing. Apologies.
Back to Helmsley rec, which, I was pleased to discover, has a very strong sense of place.
The site is north of, and slightly higher than, the town centre. Gaps in mature trees offer views, over chimney pots, of the distant Howardian Hills and, much nearer, the ornate All Saints' Church and the castle's gaunt east tower.
A bowling green – popular this evening – is next to the swimming pool, which is locked to all-comers. Must be the temperature.
From the pavilion, down to the left is a long, wooden, tin-roofed shed. Half is a store for the groundstaff's equipment, half-covered bench seating – again probably with football in mind.
---

Opposite is a wonderful old scorebox, kennel-like in appearance and reassuringly frayed around the edges.

---
Sadly, this relic is not used for midweek matches. A 'flip-chart' scoreboard, in front of the pavilion, updated by the nearest player, at the behest of the scorer, serves instead.
Given the distance from pitch to pavilion, it's just as well I brought my binoculars. Squint. How many overs have gone? Maybe it's time I had another eyesight test.
Sharper peepers than mine will spot a shiny new catch fence, on the east side, between the cricket pitch and Bransdale View, a development of properties for so-called older people.
Duncombe Park had to spend their 2021 Thursdays and Saturdays at Harome because, without the £12,750 fence to protect residents, the club's insurance cover was invalidated.
Seldom have I witnessed two midweek cricket teams turned out so smartly.
---

An 18-year-old, I learn, is captaining Duncombe Park for the first time. He loses the toss and Hovingham decide to bat. In maroon caps, Park's fielders look decidedly natty.

---
The Ryedale Beckett League adopts an unusual format: fourteen, eight-ball overs.
Four dropped catches, early in the Hovingham innings, leave Park's skipper, Tom Fairburn, exasperated. "I hope you're not writing all these down," he chides, having observed I am busy with pen and notebook. An occupational hazard.
"We never, ever play like this," he advises. The youngster is worried some of his team-mates don't take midweek cricket seriously enough.
As another chance goes down, a boundary fielder booms, drily: "Can we try to catch one ball tonight, please."
In the event, it doesn't matter. Hovingham, who started so promisingly, have a long, largely wag-free tail and are dismissed for 109 in 13 overs.
Opener and captain George Wainwright top-scores with 21. No 3 Sam Brook (17) and No 4 Tom Stephenson (19) chip in. From two overs, Scott Plowman returns 3-25, Adam Dunn 2-10 off one.
A few deliveries into the Duncombe Park innings, it's obvious, to me at least, which team will win.
Opener Tony Stones, whose physique, swagger and style remind me of Mike Gatting at his peak, is in belligerent mood.
---

Having earlier taken 2-28 from three overs, Stones clubs an unbeaten 64. Fours galore and a few sixes.

---
A forlorn cry from the field: "Big comeback. A couple of wickets here changes the game."
With 10 overs complete, a huge six, struck towards the pavilion by Stones's partner-in-crime, Phil Rutter (18 not out), advances Park to 110-4 and a six-wicket victory.
Wainwright, Hovingham's most effective contributor, has figures of 4-30-3.
Everybody scuttles off to the pavilion bar, a welcome sanctuary from a howling wind which, from first to last, has whistled through the trees and battered unsuitably clothed bodies.
It'll be warmer next week. Won't it?
Many thanks to Andrew whose club cricket series, Miles per Gallon, is on cricketyorkshire.com throughout the summer.