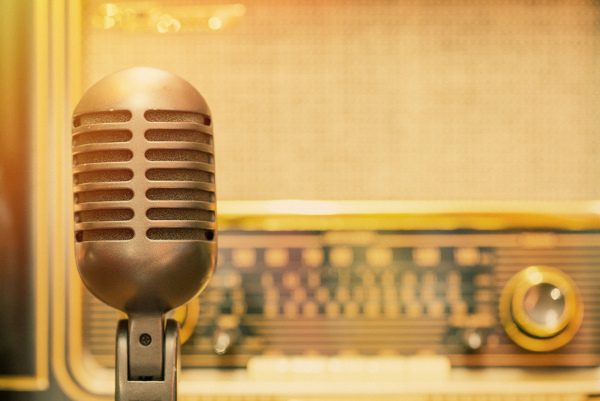 So, Richie Benaud, the honey-voiced gentleman with a twinkle in his eye, has joined the commentary box in the sky.
We tend to sprinkle compliments liberally like 'legend' and 'iconic' upon someone's passing in the game but this time, it feels apt to take a moment; to pause and reflect.
It's what Richie would have done.
He was a master at complimenting the cricket rather than dominating over the top of it.
Frequently, a long pause; allowing the listener to pick up the background sounds of the crowd and bat on ball.
I never met Richie and yet I felt like I knew him as he effortlessly steered me through the day's play like the captain of a ship negotiating skillfully through shallow waters.
The Benaud balm was the soundtrack to my total and unapologetic immersion into cricket as a boy.
Witty, astute and with a voicebox like molten chocolate, you just knew you were in safe hands.
"The key thing was to learn the value of economy with words and to never insult the viewer by telling them what they can already see." – Richie Benaud on his approach to commentary.
Ordinarily, I use Twitter daily to chunter about the game, share Cricket Yorkshire's journalism and attempt to entertain the five thousand or so who are kind enough to 'follow' me as @cricketyorks.
But this morning, I stayed well clear for a while to assemble thoughts like Jenga and avoid the instant volcanic eruption of sentiment, the mirror of Benaud's philosophy and at odds with how I remembered the man.
My own little tribute of a kind was to unplug from that raging torrent of social media and formulate this article in front of my iMac whilst slurping a cup of tea and pining for cricket on free-to-view telly again.
It turns out the eighties weren't all bad….
Upon reading the Guardian, a surprising discovery emerged about the poetry of words and the Benaud factor.
For a cricket journalist, my vocabulary can sometimes feel constricted.
We all have words that flutter like butterflies on the periphery of our grasp for when they're needed.
How do we gravitate to those words that we use?
For me, I use 'marvellous' for everything from the pistol crack of a back-foot punched drive to the boundary rope to a proclivity towards talking endlessly about tea.
I've also tended to greet my audience on Twitter with 'Morning everyone…' more times than I can remember.
So what?
Well, the latter was the traditional greeting from Richie Benaud to his listeners and 'marvellous' remained a popular choice of compliment bestowed by the great man himself.
Coincidence perhaps but somehow had a few Benaud commentary nuggets lodged themselves in the grey cells down the years?
REVELLING IN RADIO SILENCE
I did my first stint of cricket commentary on radio the other day with BBC Radio Leeds, alongside another maestro of the microphone, Dave Callaghan.
Actually, he did the ball-by-ball minutiae and I chipped in with observations as the time slid by.
That half an hour before lunch on the first day of Yorkshire's match against Leeds Bradford MCCU at Headingley reminded me that commentating is an art every bit as poetic as unfurling that textbook drive or perfecting a fizzing googly.
'Cally' as he's universally known, knows every contour of the game and wields his softly-spoken voice in the same vein as Benaud.
It was relaxed; friendly and informal and full of long and blissfully therapeutic silence.
Recognising people had tuned in to listen to him usher them through to lunch, I just about resisted the pressing urge to babble as the planes overhead, en route to Leeds Bradford Airport, shook the commentary box.
We live in an age of non-stop, immediate reaction; media pundits offer fast opinion without awarding time for considered reflection or even processing the need to say anything at all.
Richie Benaud was the antidote to that and the reason why I fell in love with the game when I was barely taller than a cricket stump.
His mesmeric voice signified a summer of cricket ahead every bit as powerfully as the emergence of a new Wisden Almanack or the county previews in the newspapers.
Benaud's popularity cut across cricket. If you weren't listening to him on the radio or TV then you might even have been in the stands, in fancy dress, leading your own tribute of sorts.
That Australian twang took you gently by the elbow and escorted you to the heart of the action and for those of a certain vintage, who can possibly forget his pronunciation of a certain number?
So, the world began to revel in delight at any score of 222 for 2; which in Richie's hands became chew-chew–chew-for-chew.
Thus the cricket scores skipped along, rattled off in a way that was instantly recognisable across the world.
I'll leave you with a Benaud gem as he reflected on one of Ian Botham's thumping shots in that famous Headingley innings of 1981:
"Don't bother looking for that, let alone chasing it. That's gone straight into the confectionary stall and out again."
Thanks, Richie….
Latest posts by John Fuller
(see all)