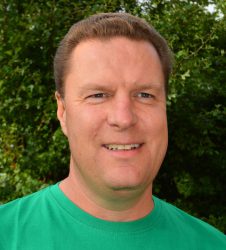 Latest posts by Andrew Gallon
(see all)
Despite a lifelong sweet tooth, I'm not overly keen on rhubarb.
In common with gooseberries (unfortunately, the only edible thing that grew in our South Pennine childhood garden), its bitterness makes me shudder. Adding custard helps.
Rhubarb – vegetable not fruit – was on my mind as, courtesy of a courtesy car, I trundled, west, along the busy A64, heading for Rothwell Cricket Club.
Once well known for coal mining, Rothwell is part of Yorkshire's Rhubarb Triangle, where out-of-season rhubarb is grown, squeaking and creaking, in forcing sheds. Does it hurt?
The triangle's forced rhubarb industry is a shadow of its former self. I daresay that hurts.
Rothwell is a Pontefract & District Cricket League ground recommended to me recently as well worth a visit.
Having enjoyed my trip, just three days earlier, to nearby Garforth Parish Church Cricket Club, another recommended venue, I decided to capitalise on a warm, sunny evening and catch a match in the Pontefract League's evening competition.
Neither Rothwell, fifth, nor Hundhill Hall, fourth, seem in contention for Group A honours.
Oulton, Kippax and Allerton Bywater are well clear, but I figure a close contest is likely.
---

Pontefract League evening games are contested over 20 overs (the conventional six-ball variety), with any batter reaching 40 obliged to retire. They can return when all their team-mates are out. Bowlers are restricted to four overs.

---
"The idea is to get people playing," a chap in a Pontefract & District Cricket League-badged jumper tells me.
As an experiment, he adds, a pink ball will be used for this evening's game.
Now, my eyesight – and much else besides! – isn't what it used to be (as a 2016 cataract removal and a 2021 retinal detachment repair indicate), but I do find pink – and white – balls rather easier to follow than the old ruby red.
Perching on a well-positioned bench, I hear a rattling noise immediately behind me.
It is one of the match umpires, tethering his bicycle to the ground's perimeter rail.
He's pedalled over from Garforth. "Coming is all right," he says, "because it's all downhill. It's a bit harder going back."
His umpiring midweek beat, he reveals, is Garforth, Kippax, Oulton and Rothwell. "Ferrybridge, at a push."
Walking by, one of the groundstaff, done with pre-match motor mower duties, gives me a quizzical look and asks: "Have you ever played for Glasshoughton at all?"
I assure him I haven't.
My lookalikes – ascribed by former colleagues – are Ted Danson (in my 20s), Michael Lynagh (in my 30s and early 40s) and Rory Bremner (in my late 40s and 50s).
Frankly, I cannot see Bremner in me (neither can my wife), but alarmingly several people have approached to remark on the resemblance.
I recall, one afternoon, being in the Haddington Rugby Union Club bar, minding my own business before kick-off, and a chap coming up and commenting: "D'ye ken ye luk like Rooary Breeermna?"
Most memorably, an attendant at High Force car park, in upper Teesdale, absolutely convinced himself I was Bremner. Wouldn't take no for an answer!
Meanwhile, back in the real world: Rothwell Cricket Club play at Rothwell Sports Club, home also to football, squash and racketball (I need to Google that).
A tidy complex, it is off Royds Lane, a steady climb from Rothwell's main drag.
Elevation provides good views, notably to the north, where houses are scattered across a low, wooded hillside.
On arrival, I realise I've been here before, albeit for football.
Checking my records, I see, in 2010, I witnessed a Rhubarb Triangle derby between West Yorkshire League, First Division rivals Rothwell Athletic and Carlton Athletic. It ended 2-2.
Carlton Athletic. I do like that. Up there with Eston Villa and Reeth Rovers.
---

First thing you notice about the cricket square is its prodigious slope: downhill all the way, south to north, in the direction of the railed football pitch, at the foot of a bank.

---
The site's clubhouse/pavilion (with squash courts attached), in the northwest corner, is a functional brick structure.
A glazed verandah, from which cricketers watch the action, when not circuiting the boundary to stay loose, softens its lines a little.
Many of the boundary benches, provided by local businesses, have 'donated in 1977' plaques. Must've been a good year for Rothwell Cricket Club!
In recent times, the backdrop to cricket has changed considerably. Not long ago (including 2010), it was "all fields", I am informed.
New houses, cowering behind huge catch fences (not, I learn, as sturdy as they look), now encroach from the east and the south.
Somebody involved in the development likes golf. The roads are named Belfry, Muirfield, Royal Birkdale and Sunningdale.
Just visible, to the east, through a gap in the new builds, is the course of the posh-sounding Oulton Hall Golf Club.
Rothwell seems like a sporty place. On the way into town, from the A639, I passed busy tennis courts, in Springhead Park. They are still in use, three hours later, when I leave.
Before the cricket gets underway, a young lad rolls a wheelbarrow round the boundary, pausing periodically to fish out then insert a white marker flag.
The sole scorer, equally fresh-faced, is equipped with belt and braces: tablet and book. The former will give him trouble. The latter comes to the rescue. A small victory for the 'old way'.
The away team bat first in the Pontefract & District Cricket League's evening competition, so Hundhill Hall launch the evening's entertainment.
---

In the face of tight opening bowling, from Jamie Pennington and Ben White, the East Hardwick-based visitors struggle for runs.

---
After half their allotted overs, they're on 30. Is this really T20?!
During the early stages, the presence of left and right-handed batters means, for the Rothwell fielders, much fannying about with the sight screens.
In need of oil, the screens' wheels squeal like, well, forced rhubarb.
I sympathise with the nearest fielder, who responds: "It's horrible here [moving the sight screens] because they're heavy and you're pushing uphill."
Hundhill Hall do much better in the second half of their innings.
Two middle-order Simons, Fletcher and Leach, finally get the scoreboard moving. They finish 19 and 27 not out respectively.
"Good partnership this, lads," hails a team-mate, from the clubhouse verandah, as an ice cream van explores a neighbouring street. Squash players arrive and depart.
Vipin Reddy (4-9-3) and Patrick 'Patch' Hinchliffe (4-25-3) are the pick of an impressive effort from the Rothwell bowlers.
---

The last batter is run out off the final delivery. Hundhill Hall post 113, which is a much better total than appeared possible earlier.

---
Rothwell, in no mood to stick around, reply with 115-3 off 12.5 overs.
Hundhill Hall might have the Yorkshire Gas Supplies logo emblazoned across the back of their shirts, but Rothwell are the team using the element (or compound) for their cooking.
The visitors rather shoot themselves in the collective foot by spilling five catches. None of them easy, I should add. Hard hits, all.
The influential Hinchliffe, opening the batting, retires when his score reaches 41.
But it is Charlie Abel, in at number three, who commands attention.
Watched by his parents, and their pooch, Abel batters 35 before being bowled.
The destructive Abel is finally outwitted by a simply delightful slower delivery from Elliott Fletcher, who gives that ball plenty of air.
Two of Abel's three sixes merit description.
The first, a straight hit over the hedge-protected car park, ends up on Royds Lane.
For a heart-stopping moment, a Volvo's rear window is imperilled.
As one of Abel's team-mate returns from retrieving the ball, he remarks: "That was quite the strike. I've seen balls in the car park, but I've not seen many clear the bush."
In the next over, Abel smashes a six in the opposite direction.
This time, the embattled ball flies over the catch fence before burying itself in a back garden. Amid pink blooms, I trust.
The father and mentor – it seems – of Hundhill Hall youngster Joey Crompton observes, drily: "Can we have our ball back, please?
Back it duly comes, braced for further punishment, and Rothwell go on to complete a comprehensive seven-wicket victory.
I'm starting to like the Pontefract & District Cricket League!
Many thanks to Andrew whose club cricket series, Miles per Gallon, is on cricketyorkshire.com throughout the summer.