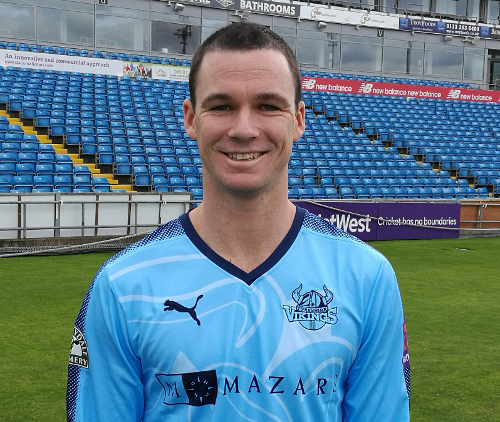 Yorkshire County Cricket Club's overseas player Peter Handscomb is admirably chipper given he got off a plane from Australia the previous evening.
He smiles and blinks into the Headingley sunshine before we shake hands and get down to business.
The 25-year-old had a blistering start to his Test career by racking up seven consecutive scores over fifty and it's that consistency Yorkshire will be counting on this summer.
Though he'll ultimately be judged on the currency of runs allied with the context of helping to win matches, Handscomb's return to England is also about adapting to conditions and picking up tips from his new teammates:
"The squad that Yorkshire has…I can learn alot off them which is big for my cricketing development."
Yorkshire County Cricket Club's thinking on overseas players appears to have shifted.
While they'd clearly prefer one superstar all season, availability dictates the box-office draws are often off representing their country or in one of the many Twenty20 leagues dotted around the globe.
Names like Pujara, Williamson, Finch and Maxwell have graced the Headingley turf for a month here or there but Peter Handscomb represents stellar value; something that ticks the Yorkshire stereotype right on cue.
By being available in all three formats for the lion's share of the summer, the Australian can bed in and aim to make the kind of impact Kane Williamson did.
At the press day, I asked him what he predicted batting would be like for April's County Championship fixtures?
"Generally, it's a bit sporting for the bowlers. I'll just be looking to find a way to make runs and that'll just be about assessing the conditions as quickly as possible."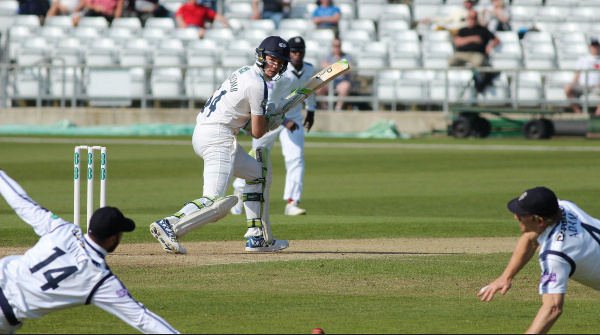 Handscomb's debut in a Yorkshire shirt ended up being a circumspect 25 off 60 balls, rebuilding with Gary Ballance on day one against Hampshire, before playing down the wrong line and being bowled by Fidel Edwards.
Second time round, he'd pumped the ball to the rope just the once before edging to Sean Ervine off Abbott and turned to trudge off.
In time, he will come good and rattle off the fifties and hundreds but for now, the nip-and-tuck of a Championship opener will have been a reminder what all the fuss is about.
Photo credit: Jeremy Lonsdale
If you're into your Yorkshire cricketing history, check out Jeremy's new book 'A Game Taken Seriously.'
LISTEN TO THE FULL PETER HANDSCOMB INTERVIEW (1:57):
Latest posts by John Fuller
(see all)