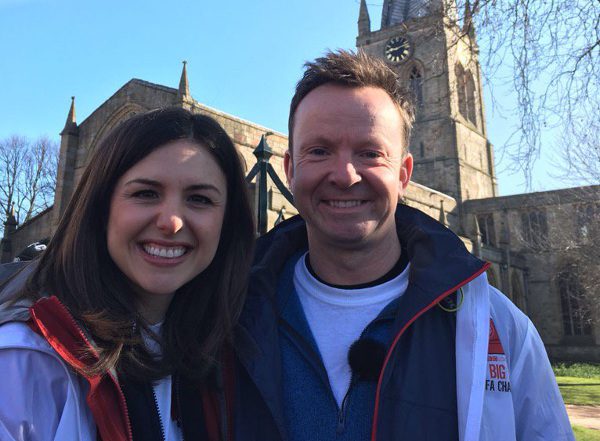 BBC weather presenter Paul Hudson is immediately into his stride as we discuss how the weather has been a nightmare across Yorkshire. Just the day before, he'd interviewed a farmer who reckoned March was the wettest month since December 2015.
While a field of farm produce and a prized cricket square might not appear as natural comparisons, the sheer volume of rain across the county, late snow and blight of the cold that has hit as a triple whammy.
With a cricket strip, you can have the best covers in the world but if the land has drunk as much as it can take, there's nothing yet invented to stop the water table rising up through the soil structure.
We love a good stat relating to weather in this country but even in Yorkshire, not unknown for a soggy month, it has felt as if Spring has needed a snorkel.
Of course, as you read this, the May Bank Holiday beckons with the promise of sunshine that can't come quick enough for groundsmen.
Yorkshire County Cricket Club's opening fixture against Champions Essex was completely ruined because of the weather; the first time at Headingley since 1967.
It wasn't that wet during the four days but the damage had been done beforehand and, as every groundsman who's worth his salt will tell you, you can't roll a pitch or get any heavy machinery onto an outfield already seeping up, as it could turn things into a quagmire.
Hudson has some sympathy: "It's been unprecedented really…Yorkshire unfairly got alot of stick but that has really been the state of the land."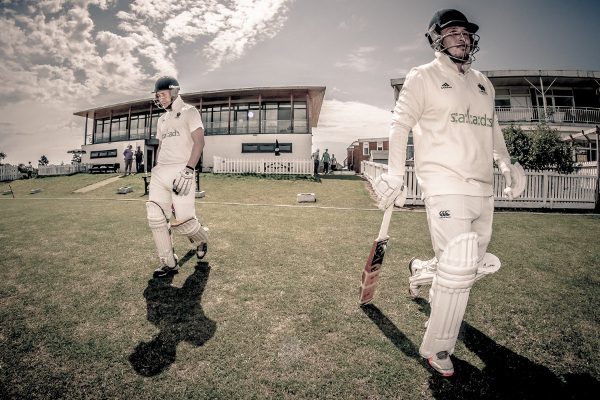 Appy days? Not really…weather apps are hit and miss
We all have our weather apps on our phones and I lose track of the number of players and captains who are glued to their screens in the hours before a match to try to get a sense of the chances of a game being called off.
I saw this tweet from Paul about forecasts for weather apps being merely computer predictions that really surprised me:
All app forecasts are Computer generated, with no forecaster input, nowt to do with me Dave! https://t.co/ZmJzzFP3av

— Paul Hudson (@Hudsonweather) April 25, 2018
I guess I shouldn't have been that shocked as a data feed is the only realistic route; the alternative is a huddle of meterologists (suggestion for a collective noun to @cricketyorks on Twitter please) offering continual, round-the-clock updates for every Yorkshire town that the app software somehow interprets.
Our reliance on weather apps to have advice we can trust on the move is as true for a Saturday afternoon shopper as it is for a third-team skipper trying to decide whether bowling first is daft.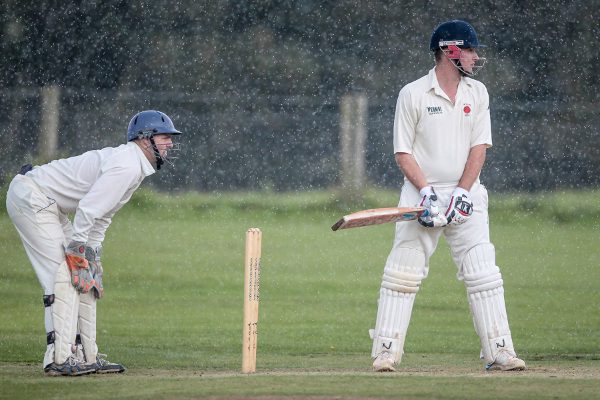 Long-range forecasting folly
The lack of forecaster input struck a chord but presumably much of the weather data modelling is from satellites and computing power.
According to Paul: "There's no long-range indicator that's worth looking at. Long-range forecasting remains the holy grail."
Of course, that's not ideal if a groundsman is trying to plan work weeks ahead on his cricket square but the obvious truth is that the nearer you check ahead of the day (or hour itself) when you need the forecast the better.
Paul uses charts that look ahead two weeks and for his evening forecast, will interpret the computer output and tweak accordingly based on his longstanding experience as a Yorkshire-based meterologist.
A couple of points to note. Not all organisations use the same climate forecast system so someone checking their in-built weather app on their iPhone will have a slightly different forecast to someone using the BBC app.
Apps also update over blocks of hours so it is not unusual to check a forecast in the morning then see that it's wildly different in the afternoon. As an aside, not all weather presenters are trained meteorologists either.
I continue to use weather apps for their convenience and Mrs Cricket Yorkshire patiently listens, as I splutter with indignation: "There's NO WAY that it's eleven degrees today!"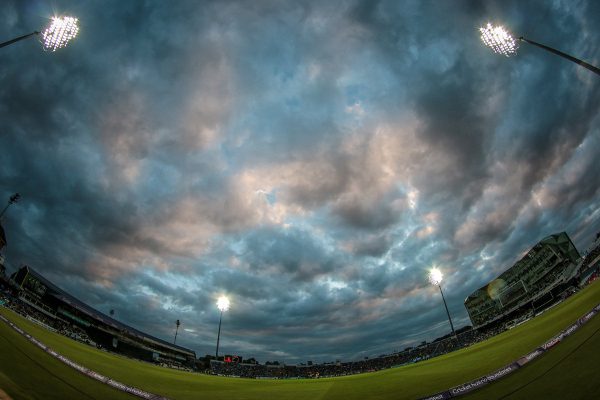 Advice for everyone who needs the forecast for the cricket
As you'd expect, it is the nature of weather that it doesn't behave how we want it to and will change in a matter of days, minutes or hours.
Paul's advice is that anyone looking for an accurate forecast would be best checking the evening forecast on TV the day before.
He recommends not sticking to one source without doing a bit of market research first:
"Obviously I'm going to say that my forecast is the best and Jon Mitchell down at Calendar will say his are! What the cricket fan needs to do is watch several different forecasts on TV platforms and make your own mind up over a period of time whose forecast is most reliable."
Paul's got a good story about being called by Chris Hassell, the Chief Executive of Yorkshire County Cricket Club, on the morning of a Test match at Headingley:
"I remember I was horrified…he said: 'I've got Duncan Fletcher and he wants to know what advice to give to the captain when he does the toss.' I'm thinking, 'Oh my God, no pressure!' So, I told Duncan what the forecast was and within two hours, the forecast had gone completely wrong. Thank God, the opposing captain had won the toss!"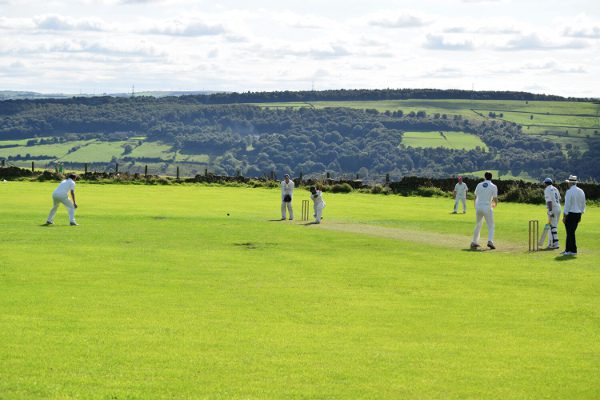 PAUL'S CRICKET PAST IN THE CRAVEN LEAGUE
A look at Paul's Twitter feed (@Hudsonweather) reveals that nowadays golf at Moor Allerton takes precedence over cricket but he clearly still holds strong views, describing (as many did) when Talksport won the radio rights from the BBC for England's forthcoming tours as a 'Very sad day. Can't wait for the constant advert interruptions.'
We get to chatting about his background as a junior at Ingrow St John's Cricket Club who were in the Craven Cricket League up until the start of 2018 when the club folded as they did not have their lease renewed at Street Lane.
Thus, the Craven Cricket League began this season with the incredible situation where their reigning Division 1 Champions are suddenly no more.
For Paul, it was once a way of life: "I play golf now…like any other cricketer who packs it in, they end up playing golf but cricket was the only sport I played when I was younger. It was U17s practice Monday, seniors on Tuesday, U17s twenty overs on a Wednesday, junior practice on Thursday."
A young Hudson progressed to first-team senior cricket on a Saturday and with a cup run on a Sunday, he admitted: "It takes over your life."
So, there you go…thanks to Paul, I've been meaning to cover the all-encompassing obsession of cricket and weather and it's been worth it to get an expert opinion blended with a personal tale.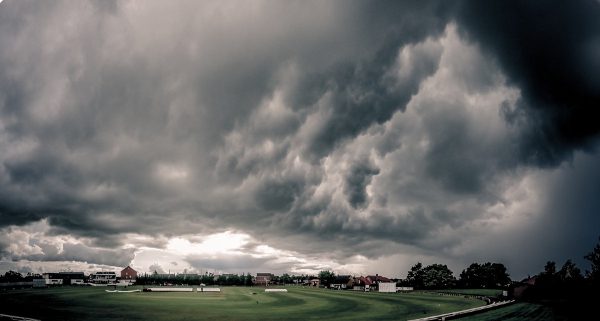 Share your thoughts and this interview!
So, what apps or weather forecast tools do you use if you're playing, watching or officiating at the cricket? Do you have someone who is your resident weather expert?
Get in touch with me via @cricketyorks on Twitter or 'Like' the Cricket Yorkshire Facebook page and share your thoughts.
If you enjoyed this read, please share this article using the Twitter and Facebook buttons below…it helps to spread word of Cricket Yorkshire and the life and times of Paul Hudson!
My thanks to Mark at Caught Light Photography for the fantastic images of soggy cricketers and stormy (and sunny) weather at clubs. He is available for hire, should you require a progressional photographer for match coverage and events.
Latest posts by John Fuller
(see all)