Paul Cummins, the Yorkshire Cricket Board's Director of Recreational Cricket, is talking to me from Headingley about what lies ahead.

Three months into the job, the honeymoon period (if there is one in that role) has seen him zip around the region, meeting some of the staff and no doubt getting a feel for the breadth of the challenge.

The 38-year-old is certainly different to his predecessors; he's a lot younger and still opens the batting for Skelmanthorpe, having bagged 47 wickets and 781 runs in the Drakes Huddersfield Cricket League last season.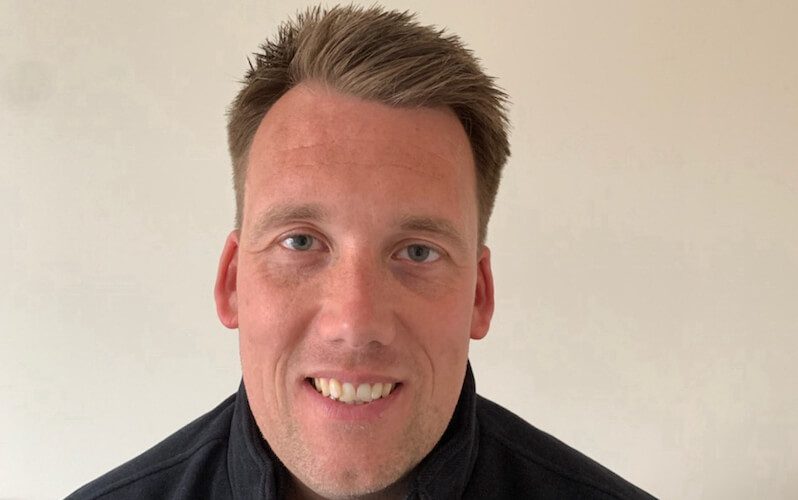 I requested this interview, in which we'll dive into what he's excited about, talk about re-building trust and discuss some of the opportunities and difficulties with an organisation of this scope.

We actually first met a month back; I hadn't been to Yorkshire County Cricket Club since the Covid pandemic began and Mrs Cricket Yorkshire parked us near the entrance to the East Stand.

I've known several YCB Chief Executives (Paul's is a new role but essentially replaces Andrew Watson) and I was struck by the openness and also the liberal sprinkling of self-deprecating gags.

My first meeting with the CEO before Andrew (Ian Chappell) was eventful. I'd seen airing cupboards bigger than his office and it was absolutely awash with paper.
They were in the middle of the YCB Handbook research (pre-pdfs). Ian was down-to-earth, friendly and it was just an amiable chat about what we both did which seemed to set a trend for the next decade.

Speaking to Paul, there was already a strong link between him and Andrew Watson: "I've known Andrew a long time. He has been Mr YCB for years and he tutored me for my Level 1 and Level 2 (coaching badges)."

I'm curious to know if there was any advice passed on between the two? "Andrew's advice was to absolutely learn from his journey; not be afraid to make changes in the role and trust your own knowledge and judgement."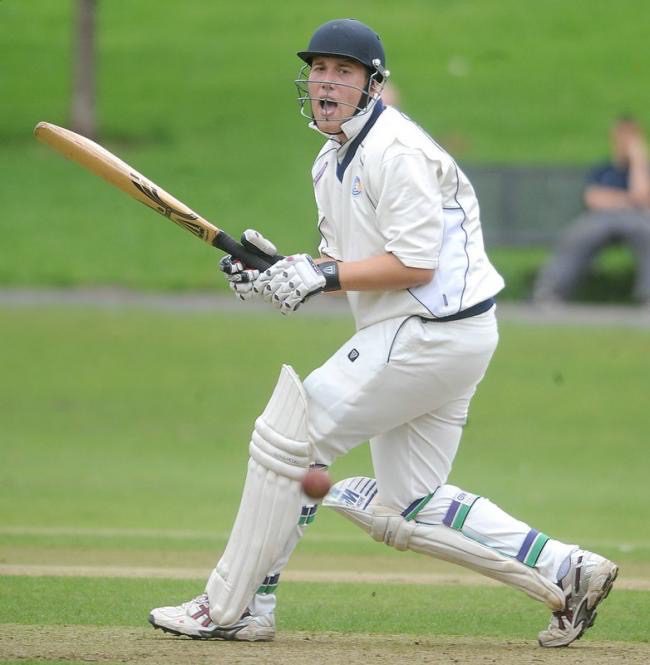 Cricket is hardly new to the Cummins clan.

Paul was with Durham Academy, Northumberland and has played league cricket in South Yorkshire, Bradford and Huddersfield.

His younger brother, Mark, had a couple of games for Durham 2nd XI and has been in South Yorkshire cricket circles for years, currently with Wickersley Old Village.

Over his career, Paul has had roles with Yorkshire Sports Foundation, the Lawn Tennis Association, Kirklees Council, ​​Rotherham Metropolitan Borough Council and The Sheffield College; meshing coaching, sports development and participation programmes, along with strategic partnerships at all levels.

I offer up a gentle half volley outside leg stump. What has Paul most excited about the role so far? It is the kind of question that is crying out for a nonchalant six deposited into a neighbouring postcode.

"I've been made to feel so welcome at board level, team level, across the county club and within the recreational game from people who have such passion for the game we all love."

Since starting with the YCB, he's been struck by the way cricket grips us all in Yorkshire, that drive to be involved in the game, have an opinion and share thoughts and knowledge.

---

"For me, it's about how we can harness that and work together across recreational cricket to tell that story, whether that's a young child in a Chance to Shine programme, somebody playing in the Premier League, women and girls' league or walking cricket."

---
Reference to stories will crop up quite a bit as we navigate the swirling winds of Yorkshire cricket and the importance of being heard, sharing first-hand experiences and learning from them.

So far, so encouraging, but unpopular choices that ruffle feathers will be part of the job too. For someone who comes across as very genial, is he ready for that?

"There will be times, going forwards, where I have to make really difficult decisions. The reality is that with the size of Yorkshire, with 6 million people and over 800 recreational clubs, it's very difficult to be everything to everyone all of the time."
He added: "What I will say is that any decision will be fully thought through and will absolutely have the best interests of Yorkshire cricket at heart. Fundamentally, we want to inspire a generation to say that cricket is a game for them."

For those that don't know the background to cricket in Yorkshire, the sheer scale is a double-edged sword: "What is really hard for us – but it's also an opportunity – is the size of our county as the largest in the country. It has 20% of all recreational cricket and some of our regions are bigger than other counties themselves."

So, West Yorkshire and South Yorkshire are huge areas of themselves with hundreds of cricket clubs and vast amounts of recreational cricket taking place across a year.

Cumulatively, lots of people of all ages and circumstances play a variety of formats – but that needs resourcing and supporting with admin, personnel and often funding.

Paul told me: "We will be looking at different ways of working going forward so we can maximise the potential of Yorkshire as a county."

I took that to mean that priorities will made so the YCB isn't spread too thinly – which makes strategic sense but of course, someone will always miss out.

We did discuss a favourite theme of mine down the years of doing this website and that is the breadth of communities involved in cricket.

Yorkshire isn't just enormous geographically, it is also home to as much diversity as you could possibly imagine, be it rural, inner-city, areas of relatively little cricket and regions like Halifax, Huddersfield, Bradford or Sheffield absolutely jammed with every conceivable version of the game.

There is nuance in every angle here; trying to help as many to watch, play or coach while allocating budget and staff in the best way possible.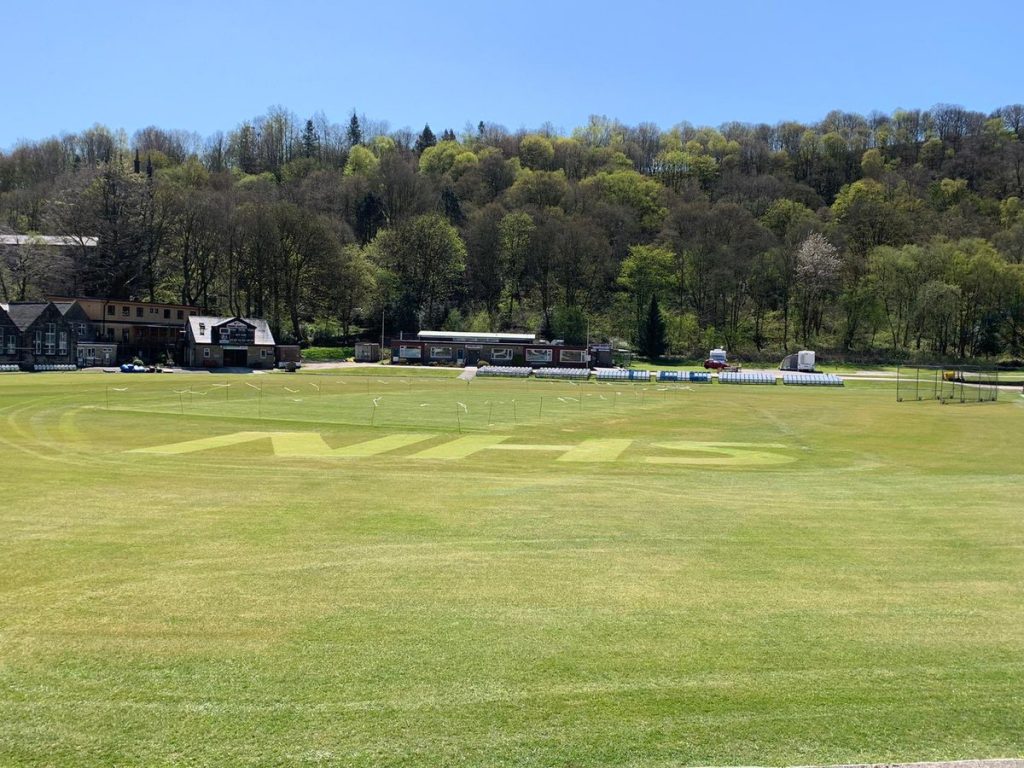 Getting through Covid

Speaking of the YCB staff, I imagine when you come into a job, you get a sense of what's been before and the impact of Covid still looms large. It was incredibly stressful and uncertain for the regional governing body which was down to minimal staff with most furloughed.

"I'd like to thank the work of the YCB board, led by Chris West and Ian Cotterhill, who have been absolute towers of strength in terms of driving the YCB over the last 2-3 years through the difficult moments. Both are volunteers and without the work they've done, we wouldn't be in the good position we're in now."

Paul also credits the Heads of Region and the YCB team at all levels, "because to continue the work that's happened over the last 2-3 years in very difficult circumstances is fantastic."

We discuss the ridiculous but necessary (my words, not his) increase in admin that volunteers had to process, understand and act upon at short notice.

Paul might sound a little like it's an Oscars speech (minus the crying) but that's because there's an essential network of collaboration underneath the YCB that drives the grassroots game.

He mentions the thousands of volunteers who underpin so much of the terrific, sleeves-rolled-up mentality that got us – somehow – through the darkest moments of Coronavirus.

That was everyone quietly powering the recreational game. Those maintaining cricket grounds, serving on committees, coaches, or peering at screens on Zoom in our dressing gowns during lockdowns.
Rebuilding trust

It strikes me that a huge part of Paul's role will be about long-term relationships right across Yorkshire Cricket. How does the YCB re-build trust after several very difficult years?

Consultation understandably is key to facilitating meaningful change: 'We will continue to listen to as many people as we humanly can.'
Great way to end the week with the @Yorkshirecb at the West Yorkshire Women and Girls Cricket League awards. Katie Levick and Beth Langston from @North_Diamonds presenting the awards infront of a packed house in Leeds pic.twitter.com/MMtmJFj0Ry

— Paul Cummins (@Cummins01Paul) February 3, 2023
Back in February, the West Yorkshire Women & Girls League Dinner and Awards were held at Queen's Hotel in Leeds. Over 300 who've played, coached or organised women's and girls' hardball or softball sessions and matches.

For Paul, tapping into that kind of knowledge is critical moving forwards: "The passion in that room was phenomenal in terms of people's experience of women's and girls' cricket."
Ultimately, delivering on the YCB's broad remit of increased participation can't happen without many stakeholders right across Yorkshire feeling somehow involved.

---

"How we can bring people on this journey is by sharing with them our ambition to make sure cricket, for as many of this generation, is a game for them."

---
To that end, the plan is to set up strategic groups in five key areas that people can get involved in, in line with the ECB's Inspiring Generations Strategy: Children & Young People, Women's & Girls' Cricket, EDI (equity, diversity and inclusion), Urban Areas & Family-Friendly Clubs.
Delivering the ECB's Equity, Diversity and Inclusion Action Plan is part of Paul's intray and I ask him: How does grassroots cricket in Yorkshire take its next steps to be more inclusive?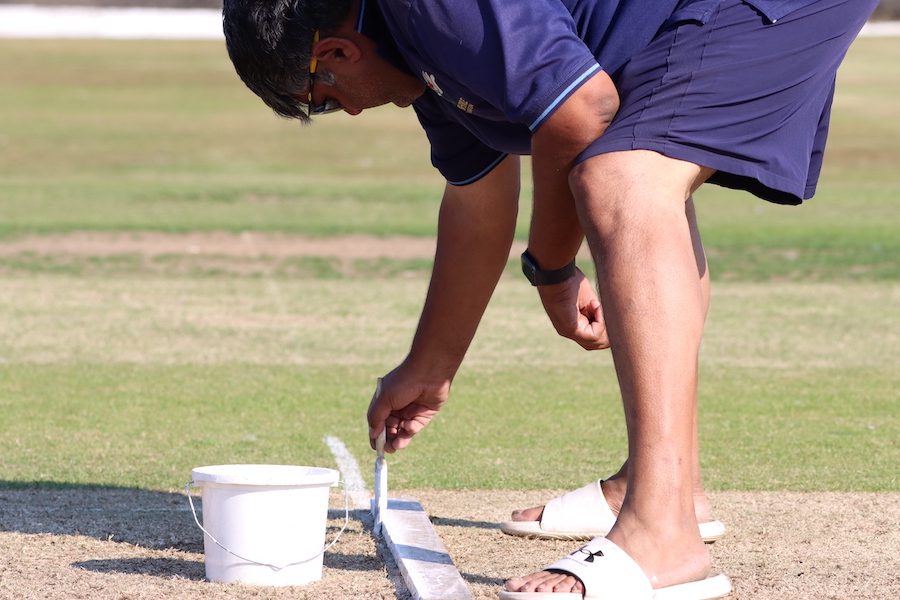 Equity, Diversity and Inclusion

He references the EDI workshops happening in league cricket and the one Paul attended at Sandal Cricket Club in the Bradford Premier League. Nasa Hussain, the groundsman at Bradford Park Avenue (above) and the league's EDI Officer, spoke about his experiences as one of the first South Asian players in the Bradford League.

That kind of first-hand account is powerful, as Nasa talked about life as a junior to serving on Undercliffe Cricket Club's committee and now the only groundsman of South Asian heritage at a county ground.

Paul's take is that this honesty can only help drive the need to be welcoming and inclusive. Of course, societal prejudices and attitudes don't shift overnight but it is a start and I personally think every league should do these.
Requiring volunteers to attend EDI workshops might be unpalatable but there are already a string of requirements in recreational cricket from first aid to safeguarding.

An encouraging part of the EDI conversation is the growth of women's and girls' cricket with more teams, leagues and formats and the way disability cricket has bounced back from the lack of cricket brought about by Covid.

There can always be more done – but I guess I see it as part of my broad role covering grassroots cricket to shine a light on what is happening.

One last question for Paul.
What changes do you predict in 5-10 years in recreational cricket?

"Judging five to ten years' time, and I think we're getting there in some places, is if clubs and the YCB are really reflective of the communities we serve. That will mean we've different opinions and experiences to help shape the future direction of the game."
On Paul's wishlist is more capacity within the YCB: "It would be fantastic to have a better ratio of staff to club support. That would be a really key thing for us."

He also mentioned the desire to track the impact of national programmes like All Stars and Dynamos over a longer period, rather than facilitating, understanding levels of participation numbers and then moving on.

We were in full flow at the time but what popped into my head was Born in Bradford; the ambitious research project that aims to track the lives of 30,000 Bradfordians to improve health and wellbeing in communities.

If you think about cohorts of kids playing All Stars in 2023, hopefully many stay involved in the game, some may go further to represent Yorkshire age-groups, then Yorkshire CCC or the Northern Diamonds. Others could opt to begin coaching or umpiring. Seeing the threads and how they evolve would certainly be useful.

"We need to look at sustainability, planning for the future and using the experiences of those young people, whether that's through social media or improved learning styles. In 10 years' time, there will be a new way of promoting our programmes and as an organisation, we'll move with the times because that's what we need to do keep cricket relevant."

Thanks to Paul for that comprehensive interview and for more on all the Yorkshire Cricket Board does, visit yorkshirecb.com.
This is a sponsored article for the YCB – if the mood takes you, click to read Cricket Yorkshire's policy on sponsored content.
Latest posts by John Fuller
(see all)