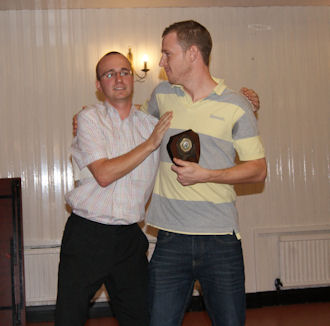 December 14th, 2012, is seared into the memory of Mark Boyns (left) who learnt his friend Alex Miller had taken his own life.
Alex and Mark were close friends who played cricket together at Sefton Park Cricket Club in the Liverpool & District Cricket Competition.
They also shared a common affliction: depression.
As Mark describes it: "I simply couldn't function without the darkest, constantly probing bleak thoughts dominating. My self esteem was rock bottom, I hated nothing in the world more than myself. People around me must feel the same, I told myself."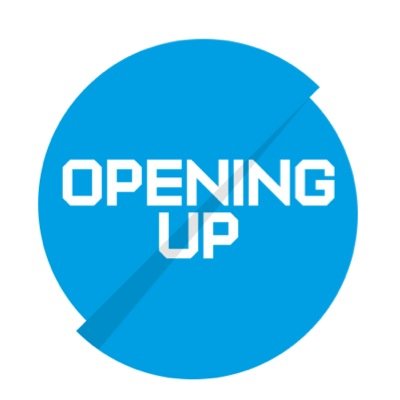 From the rubble of something so devastating as Alex's death came Opening Up Cricket, a not-for-profit​​ community interest company that promotes mental wellbeing and suicide prevention through cricket:
"Somehow, and I'm still not sure to this day, I managed to find ways to recover, become healthier and everything since has been taking some positives out of those horrible circumstances."
Mark began with no professional background in mental health though his experience as a teacher at a sixth-form college in Manchester, allied with working through this tragedy, was a robust foundation for what was to come.
He noticed how there was scope to raise awareness and shed light on the issues of mental health as it wasn't really being addressed in cricket:
"It became more and more apparent that the mental side of it was really overlooked which struck me as odd because of how much we talk about the importance of mentality in cricket."
Reading around this subject led me to Time to Change; a social movement that aims to alter how we all think about mental health, removing the stigma and discrimination.
Did you know that one in four people experience a mental health problem every year?

Half of them say that the associated isolation and shame is worse than the condition itself.
Furthermore, their message that 'mental health problems affect people that you know and your attitude can affect their life' really hones in on the fact it's not just someone else's problem but affects us all.
There are plenty of nods in the media to the notion that mentality affects performance in cricket but precious little detail.
It remains an area glossed over though Opening Up Cricket are trying to elevate the dialogue.
Their purpose began by trying to educate others to prevent more suicides and projecting the message that illness and vulnerability isn't a weakness.
It's ok to not be ok. Never be ashamed to talk about mental health and seek help from anyone! ?? #notweaktospeak pic.twitter.com/hCt6arBXHP

— Jack Leaning (@JackLeaning1) November 22, 2017
If you use Twitter, the hashtag #notweaktospeak has gained traction with plenty of club and county cricketers across the world adding their support.
The evolution of Opening Up has seen the organisation shift focus.
According to Mark: "We don't want a world where the only time people think about mental health is for the negatives looking at periods of crisis so more and more, we're promoting positive mental health."
He uses the term 'mental fitness' and aside from the social media and website campaigning, Opening Up now offer three types of session.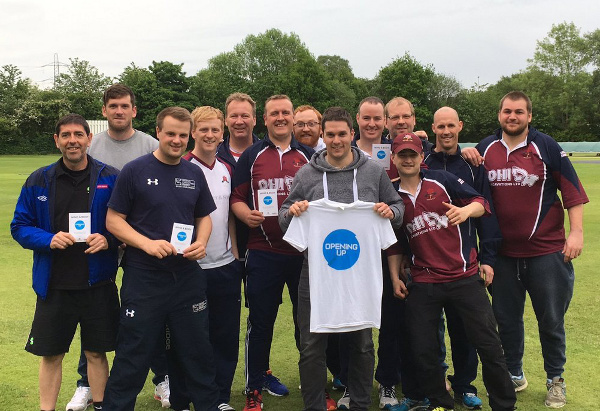 'Mind & Body' is geared towards cricket clubs and cricketers and gives everyone an introduction to mental fitness and how being physically fit helps being mentally fit and vica-versa.
These lessons have been running for three years with 65 clubs taking part to date and here in Yorkshire, the coaches at Cricket Asylum in Sowerby Bridge will be running sessions in 2018.
Some of the feedback from club cricketers, particularly older players, is that for some, this is the first time anyone has talked to them about mental health.
At nearly every club visit, someone has come up at the end to share their own story, whether or not it has any divergence with cricket.
There are also 90-minute cricket coaches' workshops to steer what people can do within their own clubs, outside a one-off session, to embed mental wellbeing for performance and welfare of cricketers – including one at Liverpool Cricket Club on 11 January.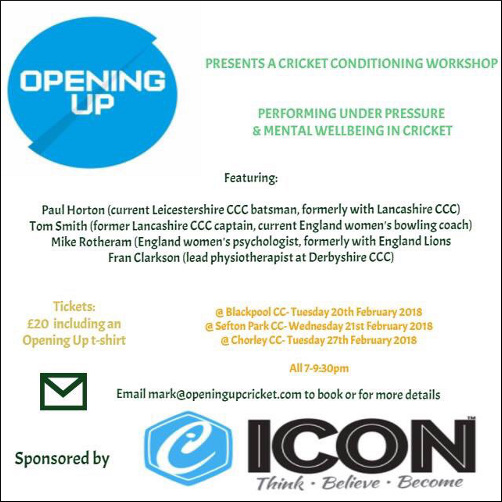 The newest development for Opening Up Cricket, initially in the Lancashire region, is a cricket conditioning session (above) with professional players and staff, to give insight into how to prepare for the season ahead.
I can see this kind of training being really popular and cricket clubs should be all over these sessions to learn, hone their performance and freshen up the usual three months of indoor nets from January.
Perhaps the trickiest part of the interview is when I throw in the equivalent of a Mitchell Starc 90mph yorker and ask about sledging and Mark's view of it.
You may expect him to be fiercely opposed given its potential as mental disintegration, as former Australia captain Steve Waugh referred to it:
"There's not necessarily anything wrong with the process of sledging because that is presenting someone with a challenge that you would either deal with well or not so well. I think anyone would say that when it gets personal, that is too far."
We discuss the furore when Michael Clarke was caught by microphones threatening to break James Anderson's arm in the first Test at the Gabba in 2013. Line clearly crossed, eh?
True…but that's not a world apart from the kind of comments flying around in club cricket.
The notion of 'sledging' is a barrage of insults – yet it can just as easily be a joke that takes batsmen out of their bubble.
It's my own view that it should be possible to play a game of cricket at any level without the need to verbally abuse the opposition – but I'm sure you all have your own take on that.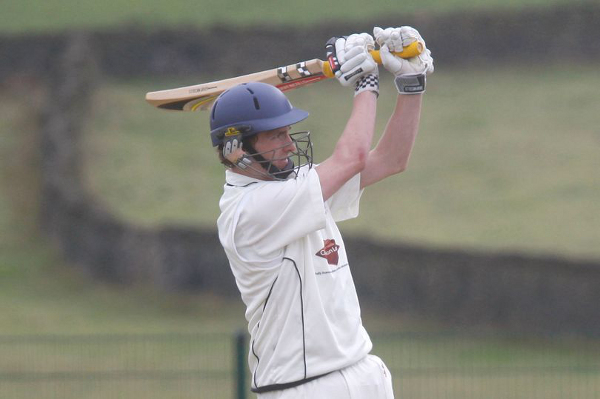 CHARLIE'S STORY
Charlie knew he needed to seek help the day he chose to punch his hand through a wall.
Plunging into depression hadn't happened overnight but gradually he had found more and more to be angry at, snapping at friends and finding fault constantly with himself.
He was diagnosed four years ago with clinical depression: "I found it hard to talk to anyone. I went down the wrong route, self-harmed and was in a really dark place."
Charlie found talking for many hours with a councillor sparked his recovery.
He also put up a message on Facebook, explaining to friends why he had stopped playing cricket and what had been happening in his life:
"The reception I had was overwhelming. People you'd least expect came to your aid but also close friends, who didn't know anything, came and starting talking. I've got some close mates at Broad Oak, where I grew up…whenever I need something I know I can ring them."
Having that support system shouldn't be under-estimated before it spirals out of control and could ultimately become too late.
Until researching this article, I didn't know that suicide is the single biggest killer of men aged under 45 in the UK.
Charlie's story comes in the wake of professional cricketers such as Marcus Trescothick and Jonathan Trott shining a light on the realities of living with the anxieties and torment of mental health problems.
From a distance, Charlie Roebuck's life was enviable; the all-rounder had left his home club of Broad Oak in the Drakes Huddersfield Cricket League to play for Yorkshire Academy before going on to represent England Under 19s.
In 2010, Charlie made his first-class debut (as did Alex Lees that day) for Yorkshire County Cricket Club against India A at Headingley; it was a side containing current Ashes squad members Joe Root and Gary Ballance.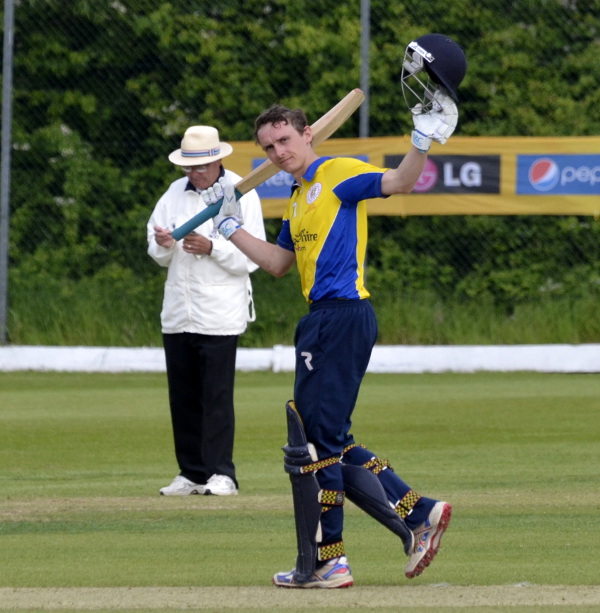 However, Yorkshire's interest dwindled and a second chance at professional cricket came while at Bradford University as he represented Leeds Bradford MCCU and turned out for Durham second-eleven.
It was at Durham where injuries struck and his planned career path didn't pan out that Charlie's depression took hold and he found himself out of professional cricket and without a job.
Thankfully, he's in a better place now though doesn't miss cricket particularly or yearn for it.
Any future games are likely to be played socially so he might rediscover the love of the game again.
Charlie now works as the Yorkshire Cricket Board's Disability Engagement Officer and has been using his role to reach out to the vast network of hundreds of cricket clubs.
"One of things we don't do much of is mental health. So, the last couple of years since I've been in post, we've looked to use cricket to get people suffering from depression, and other mental health illnesses, socially integrated through cricket."
The challenge Charlie had was going into organisations where people are socially isolated and using cricket to break down those barriers.
The YCB has held cricket sessions through organisations such as The Recovery College in Barnsley with cricket as a vehicle to encourage interaction – it has since been expanded so teams can compete against other parts of Yorkshire.
Opening Up Cricket have linked up with the Yorkshire Cricket Board (YCB) to aid the expansion of mental health awareness across Yorkshire and facilitate prevention and support.
The goal is to reach as many cricket clubs as possible though sheer numbers and the barrier of geography means this is going to be a gradual, ongoing project over a number of years.
Charlie and I get to discussing the issue of bottling up feelings & how positive it can be to express ourselves and our problems by talking them through:
"The hardest thing is that there's no physical sign so you couldn't pick up on it. It's easy enough to hide, especially males, we don't like talking…we just get on with it."
So, what can you do right now after reading this article? Share it using the buttons below and help spread the word!
If you're a cricket club or a cricket coach – particularly in Yorkshire or Lancashire – get in touch with Opening Up Cricket about their free sessions.
The combined network on social media of all those who will read this article runs to millions so please retweet this article or share it on Facebook using the buttons below and give the issues around mental health some vital publicity in the build-up to Christmas.
ORGANISATIONS:
Opening Up Cricket – http://www.openingupcricket.com/
CALM – Campaign against Living Miserably: https://www.thecalmzone.net/
Time to Change: https://www.time-to-change.org.uk/
Latest posts by John Fuller
(see all)