Jeremy Lonsdale explores which cricket clubs can make the claim?

Although not the most important concern at this difficult time, we experienced our first spring without any organised cricket for over 200 years.
This thought made me wonder which local cricket clubs in Yorkshire can claim to have existed that far back.
Cricket was almost certainly played in Yorkshire before the 1750s, but the first reference to a match is one played near Richmond in 1751. However, this involved two sides led by noblemen rather than anything that looked like a cricket club.
Six years later, a team of Sheffield men took on eleven young men of Wirksworth at Brampton Moor, near Chesterfield. Played for £50 a side, the game was notable for some players walking off after a dispute.
The existence of regular cricketers in Leeds can be seen in an advert in the Leeds Intelligencer in May 1760 which called on 'Gentlemen Cricket-Players' wanting to become subscribers to meet at a Mr Cowling's public house in Chapel-Town. There was also the promise of dinner.
In 1765, it was perhaps the same 'Gentlemen of Leeds' which played the Gentlemen of Sheffield on Chapel-Town Moor, a popular spot for the early game.
Early cricket was probably played by loose associations of friends, rather than formal clubs. They may have eventually formed a club to be able to play together regularly and take subscriptions from new players, perhaps to pay for dinners and prizes.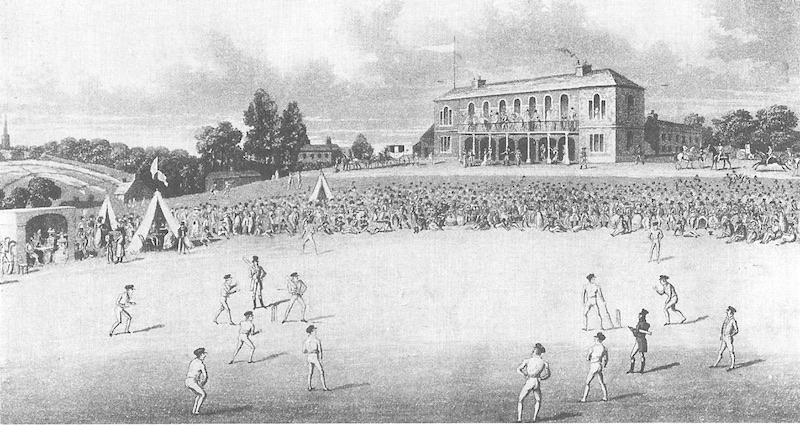 Gentlemen of Sheffield
In the early 1770s, gentlemen of Sheffield played Nottingham twice. In 1772, the match at Sheffield was played on wet ground, which meant the visitors – tired from their journey – slipped and fell as they made just 14.
When it was their turn to bat, the local side poured a large amount of coal slack onto the pitch to make it easier to run. They scored 70.

Both teams were referred to as 'societies' in some reports. Elsewhere, groups of young men played together in villages in North Yorkshire such as Scruton, Hipswell and Colburn, sometimes travelling some distance for a game.
In 1773, for example, the gentlemen of Scruton responded to a challenge from men in West Auckland ('the best of three ingates'), which required a 30-mile journey each way.
Some appeared increasingly well organised; in 1777, the cricket 'club' (as it was now called) in Leeds sponsored a play at the town theatre to raise money.
And there were also signs the game was spreading. In 1778, gentlemen of Beverley and Howden played a series of 'great Cricket Matches' near North Cave, the first references from the East Riding.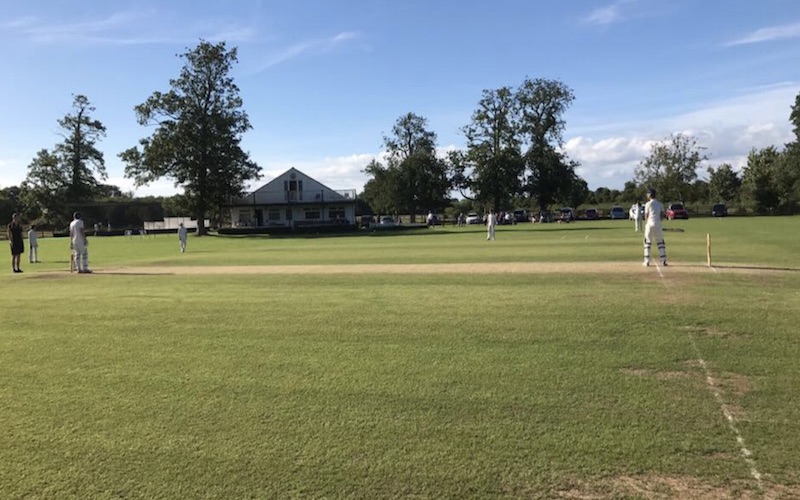 Is Heworth Cricket Club the oldest?
A more solid set up can be seen in York in 1784, which gives rise to Heworth Cricket Club's claim to be the oldest Yorkshire club.
A document from that year talks of members and subscribers, club rules including fines for being late to play on Heworth Moor on Tuesdays and Fridays at 4am, and club officials such as the Treasurer.
The fees were to be used for a 'supper' at the end of the season. Similarly, in 1791, the Leeds Cricket Club advertised its first meeting of the year at the Bowling-Green House in Chapel Town, where they would play from 11am and then eat at 3pm.
Cricket could involve a lot of money. In 1798, a match was played between 11 players of Yorkshire, 'out of different clubs' and 10 Nottinghamshire players plus a Lt-Gen Lomax on Beverley Westwood for 100 guineas a side.
This is possibly the first reference to a match involving a combined side in Yorkshire. Cricket was also popular in the Wetherby area, where a two-day game was played in 1798, reportedly for 500 guineas a side on Clifford Moor.
It is not clear that the 'clubs' from this time have connections with those that exist today.
Hallam Cricket Club
However, one club which asserts a long lineage is Hallam Cricket Club. Its website says it is first mentioned in 1804, playing on land at the Plough Inn, and that it plays on arguably the oldest club ground in Yorkshire.
The following year, eleven young men of Hallam played Stannington, winning by an innings.
There was a growing amount of reported cricket in the early 1800s. In 1809, a 'grand' match was played between the Wetherby Club and 'all Yorkshire' (a big claim probably designed to boost the crowd) at York.
Many nobles were present and a spread of fine food and 'choicest wines' laid out. The following year, Wetherby challenged Harewood Cricket Club to a match for between 25 and 1,000 guineas.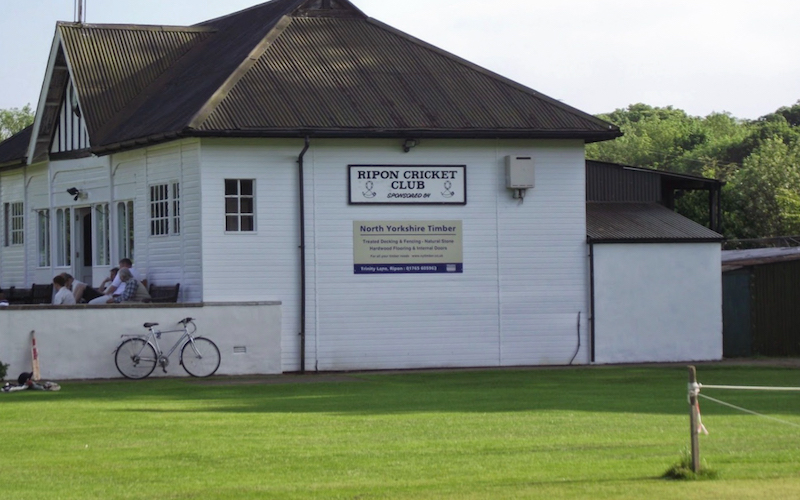 Ripon Cricket Club heritage
Another club which definitely values its long history is Ripon and the club's website boasts that the game has been played there since 1810. An item in the York Herald that November confirms that the club 'was only recently instituted'.
It was clearly worth joining, as one member provided post-match refreshment of 'old English fare – roast beef and strong beer'.
For the next twenty years or so Ripon was one of the strongest sides in the county, taking on Nottingham in 1816 but losing by an innings and 108 runs in a match played for 150 guineas a side (£15,000 in today's money).
They were clearly a well-turned out club, being dressed in 'their tall Dignity, White Waistcoats, with long Sleeves, Callico Pantaloons and Woollen Pumps bound with Morocco'.
By 1812, clubs existed in Slingsby and Malton. A cricket club was playing in
Knaresborough in 1814, and quickly got a good reputation.
When they got home from a match with Otley that year, the Knaresborough team was met by a brass band and crowd, suggesting the cricket club was the pride of the town.
Clubs are recorded in Armley, Bingley, Boroughbridge and Tadcaster around this time, and there is evidence that in 1820, the famous Sheffield Wednesday club was established.
By that year, there were many cricket clubs in Yorkshire and their activities become better covered in the local papers. A 'cricketing boom' began.
This article is just a brief review of the very limited evidence available.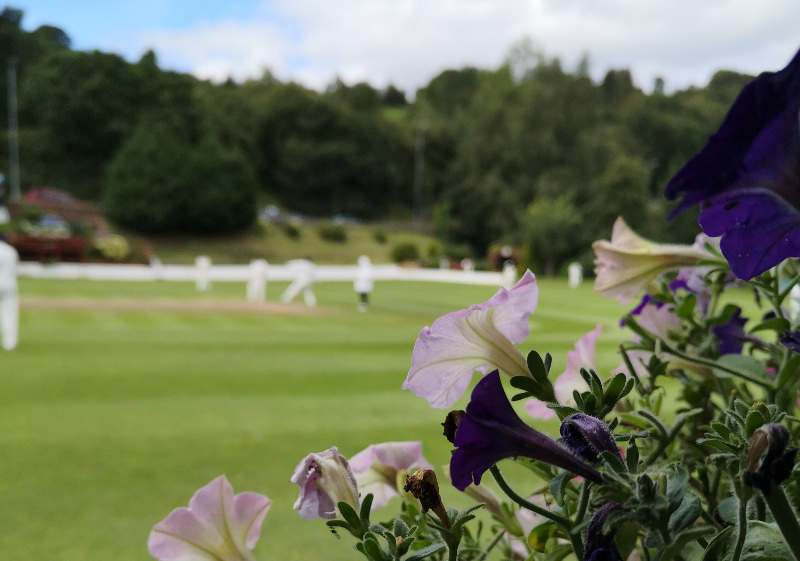 Have any info on your cricket club? Get in touch with Jeremy.
I am trying to research how the game developed in Yorkshire at this time so if your cricket club can trace its history back before 1830, I would be interested to hear more on [email protected] or on Twitter @lonsdale_jeremy.

Jeremy Lonsdale is author of three books on Yorkshire cricket history. The most recent is 'A Games Sustained: The impact of the First World War on cricket in Yorkshire 1914-20'. All are published by ACS Publications (https://acscricket.com).
Latest posts by Cricket Yorkshire
(see all)