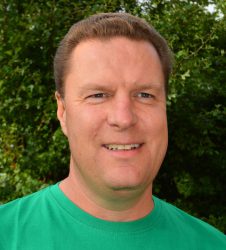 Latest posts by Andrew Gallon
(see all)
There is a lot to like about Whitby. Maybe too much!
The town hit the headlines recently when, in a local referendum, residents voted in favour of measures aimed at cutting the number of homes used for holiday accommodation.
About 28 per cent of properties in Whitby are second homes. Families say they are being priced out by incomers wealthy enough to pay exorbitant and steeply rising house prices.
I'm guessing not many visitors to – or part-time residents of – this Yorkshire coast gem find their way to the Turnbull Ground, the HQ along Upgang Lane to Whitby's side-by-side cricket and football clubs.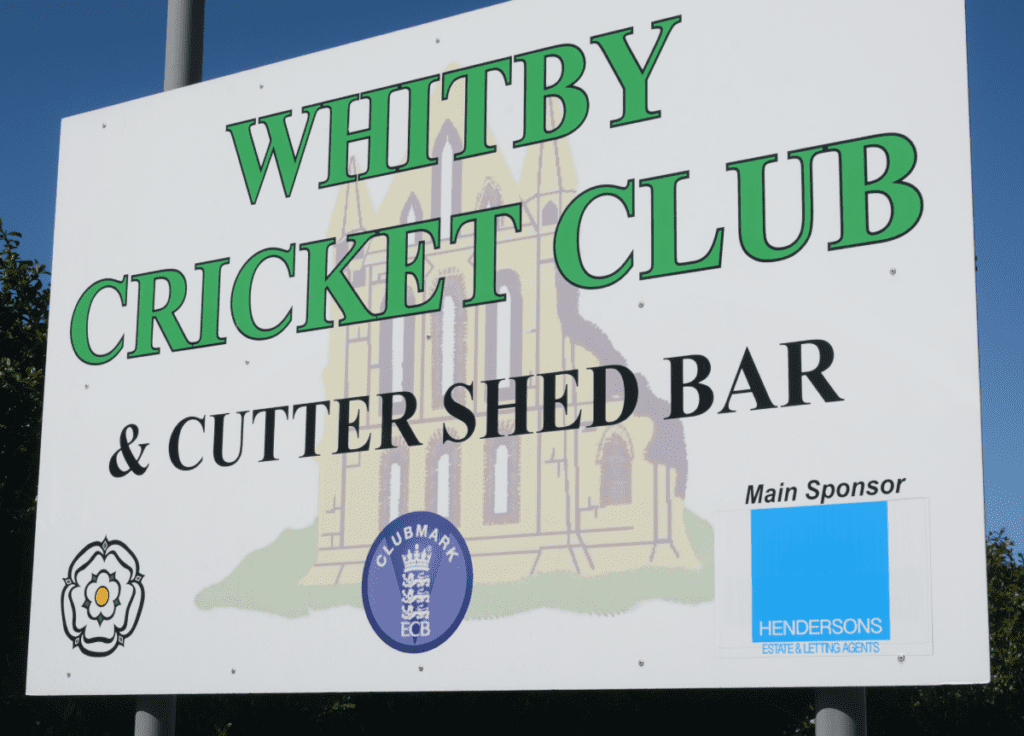 The Turnbull Ground is a five-minute stroll from West Cliff.
Up on West Cliff, there are outstanding views of Whitby's Blue Flag-awarded beach, its outer harbour breakwaters and the majestic bay sweeping north towards Sandsend Ness, a headland once noted for the quarrying of rock used in the alum industry.
On a warm, sunny afternoon, West Cliff was very busy. Devouring ice cream, crazy golf and pitch and putt seemed to be the most popular activities.
Goodness knows what it was like, far below, amid Whitby old town's narrow streets.
---

I settled for soaking up the view from my favourite Whitby vantage point: on the cliff, above the outer harbour, opposite the abbey and St Mary's Church. 

---
Looking east, the panorama takes in the swing bridge, which separates the old and new towns, then along the narrowing Esk, lined with craft, to the lofty moors beyond. Magic.
As is so often the case on the east coast, a discernible 'nip' in the onshore breeze shaved a degree or two off the temperature. In my book, no bad thing!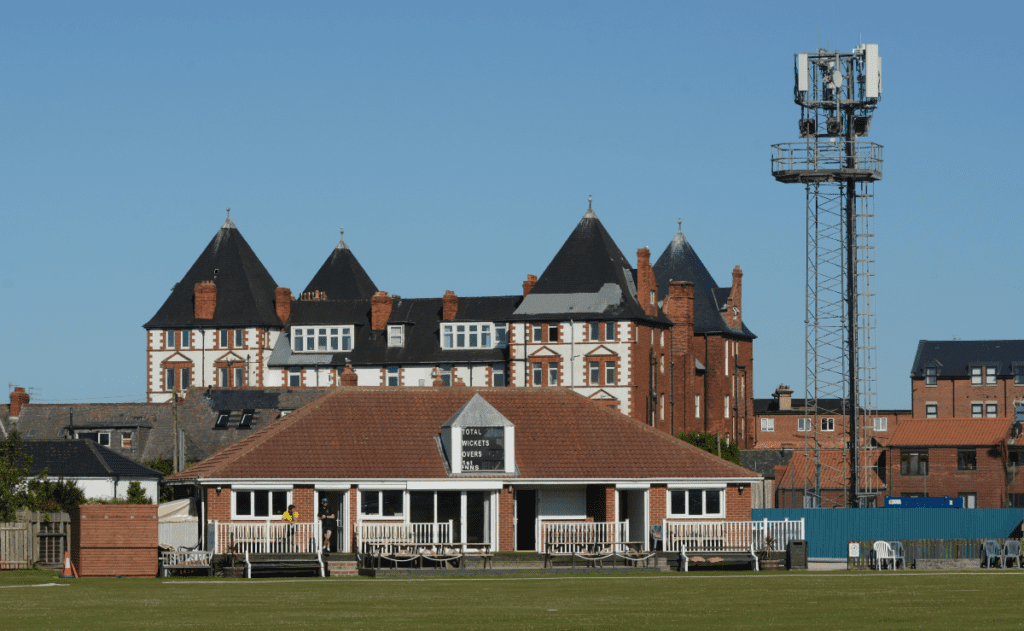 Back at the cricket ground, an hour or so later, I picked out a shady spot, lowering sun behind me, from which to enjoy my first Hundred format game of the season.
Whitby's visitors were Guisborough, who'd had a 20-mile run over the edge of the moors for a fixture in the North Yorkshire & South Durham (NYSD) Premier Cricket League's Division One Hundred, a midweek competition.
"You've brought the weather with you," a local remarked, to a Guisborough official, who was circuiting the boundary in T-shirt and shorts.
---
This season, Whitby Cricket Club have been presenting commemorative caps to players who have made at least 100 first team appearances during the NYSD era. A lovely gesture.
---
Whitby joined the NYSD, from the Scarborough Beckett League, in 2009. Before that, Whitby played in an East Yorkshire competition, necessitating long trips down to Hull.
Cap recipients include current first team captain Kai Morris, who made his Whitby debut in 2010, and club legend Paul Buck, first team skipper between 2012 and 2015, and a player with 270 NYSD first team appearances under his belt.
Club secretary Pauline Russell – in the scorebox for the Guisborough game – says a "few more" caps will be presented before the season ends.
Volunteer-led Whitby Cricket Club run three senior teams, and have forged a link with an Australian club, Pauline tells me. Two of the XIs play on Saturdays, the other on Sundays.
Competitive cricket is offered at the Turnbull Ground for under-11s, under-13s and under-15s. Under-nines play tournament cricket.
Pauline reports a "lot of girls" are interested in playing cricket at Whitby. It is something the club would like to provide. At present, however, they are taking things "a step at a time".
The Turnbull Ground, seagulls screaming overheard, is compact and pleasant.
A tidy, modern pavilion/clubhouse, housing the Cutter Shed Bar, occupies the southeast corner, behind which the vast, late Victorian Metropole rises impressively. Built in 1897 as a swanky hotel, the 'Met' was converted to apartments during the Sixties.
The bulk of parking is shared with the adjacent football club, whose modern main stand (it replaced a smaller, cuter predecessor) and floodlights dominate the south side boundary.
Tall catch netting, of a decidedly high-tech variety, protects the windows and roof tiles of neighbouring homes and vehicles using Upgang Lane.
I am informed Whitby, in a fetching combination of yellow shirts and green caps, are fielding a youngish side this evening.
---

In the NYSD Division One (i.e. second tier) league table, Whitby are 11th, Guisborough fifth. In May, Guisborough secured a maximum, 25-point victory at the Turnbull Ground.

---
Guisborough, wearing the two blues of Oxbridge, win the toss and, after taking a few deliveries to size up the attack, set about constructing a big total.
The visitors have the advantage of playing in the Hundred the previous Thursday, a wet evening which saw them beat Marske, by seven wickets, at Fountains Garth.
Whitby make some early inroads, reducing Guisborough to 8-1, 48-2 then 68-3. Captain and wicketkeeper Hayden Bowman hits 41 from 21 balls.
Reyan Nadeem (66 not out off 36), an overseas amateur, from Lahore, Pakistan, and Dan Bowman (39 not out from 23) then take control, pushing Guisborough out to 171-3 off their hundred balls.
Before the game started, a local advised me that 160 to 170 would be a decent total. Good knowledge!
---
One of the Whitby fielders, still cock-a-hoop, told a spectator – and fellow golfer – how he'd just struck his first hole-in-one.
---
Whitby will be disappointed with how they batted. All out for 73 in 85 deliveries.
I'd been told to watch out for Rhys Buck (son of cap recipient Paul), a talented teenage batter. He top-scored, with 17 from 27.
Lower down the order, Joe Crowther contributed 14 off 15.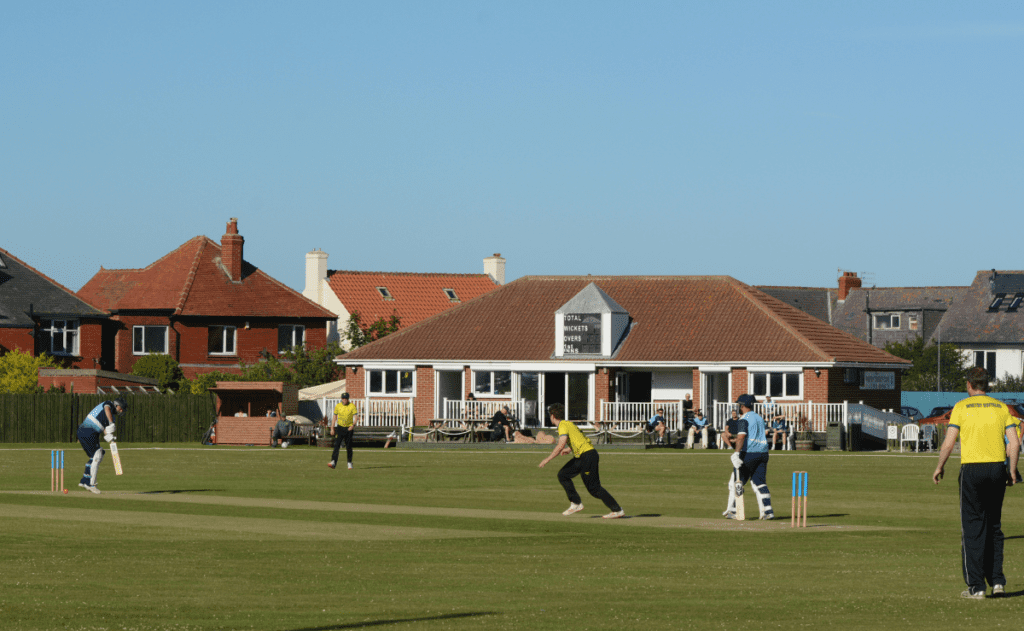 The fielding highlight is the moment Nadeem spills what appears to be a straightforward catch. Reacting quickly, however, he retrieves the ball and, from 20 yards, throws down the stumps to run out Mark Jackson. Great work.
Guisborough's catching is excellent, I must say.
---
As you'd imagine, the visitors' bowling figures look good, too. Will Cowey has 3-9 off 15, Harry Boyes 3-10 off 15 and Matthew Garbutt 2-10 off 15.
---
I'm still not sure about the Hundred format! I wonder what the players make of it.
During the last 15 minutes, a thin sea fret settled over the ground. On such a sunny evening, it felt decidedly surprising and strange. One could taste the salt in the air.
Climbing Blue Bank, after the match, heading away from sunny Sleights on the A169, I glanced in my rear-view mirror. Whitby had become obscured by a bank of murk.
The North Yorkshire & South Durham Premier Cricket League is running evening Hundred competitions this summer for clubs in Premier Division (Tuesday), Division One (Thursday) and Division Two (Wednesday).
Next Thursday (July 14, 6.30 start), Whitby travel to Marske's Windy Hill Lane.
Many thanks to Andrew for this latest feature – his club cricket series, Miles per Gallon, is on cricketyorkshire.com throughout the summer.
Enjoyed this article? Share it on social media using the Twitter & Facebook buttons below.

Be the first to know about articles, exclusive competitions and reader offers…