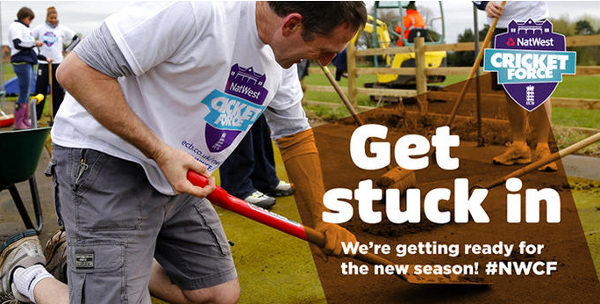 Here's a thought for you all. We might never have had NatWest CricketForce and all the great work clubs do for their facilities each Spring, if it wasn't for Charlie Dimmock.
The NatWest CricketForce concept – where clubs galvanise volunteers one pre-season weekend annually to make running repairs – evolved originally from the popularity of BBC gardening makeover programme, Ground Force.
This year, over 2,000 clubs have registered to take part in the three-day cricket event over 27-29 March. Watching its progress over the past few years, it's an initiative that has really caught the imagination and snowballed.
All in all, 230 of those clubs are from Yorkshire (I counted, I'm sad like that) and from Bedale to Blubberhouses and Shepley to Spofforth, there will be a spectacular amount of paint applied and odd jobs tackled across the county.
The England & Wales Cricket Board (ECB) whom I am not shy of criticising at times, (usually when it comes to matters of international cricket) deserve great kudos.
They, together with the cricket boards in each county, have really invested time and money in pushing this to the benefit of recreational cricketers everywhere.
Just in Yorkshire, there are some compelling case studies of how clubs have embraced the philosophy of NatWest Cricket Force in recent years and reaped the rewards.
Back in 2011, Harthead Moor CC in the Bradford League recognised that improving coaching and facilities was paramount to the longevity of their club and its ability to compete at a traditionally strong standard of cricket.
Since then, they have gone from having no junior sides to fielding U9s right through to U17s and soaring membership as well as a healthier state of affairs in senior cricket.
There are hundreds of similar success stories all over Yorkshire and the rest of the UK where people give selflessly to make their local cricket club that bit better and all power to them.
While the point is to repair and improve facilities and get jobs done ahead of the new cricket season, pulling together as a community and boosting interest in the cricket club is equally vital.
Central Yorkshire League club Ossett CC have used NatWest Cricket Force in the past to connect with local businesses and through the drive and energy of people like their Chairman Bob Schofield, people have rallied to their cause.
Patrington, a rural cricket club nestled east of Hull, who play in the Hunters York & Senior District League, started taking part in NatWest CricketForce a few years ago.
Patrington's first CricketForce effort was to bring their ground at Southside up to scratch and in the event, they mustered 57 volunteers aged between 8 and 76, 450 hours of assistance over the weekend and three local businesses provided free equipment and expertise.
In 2015, I hear clubs in East Yorkshire with plans underway include Sutton CC who are working their magic on their pitch, specific to the road leading up to the ground as well as grounds equipment and sight screen instalments.
Meanwhile, Welton & Brough CC are rolling up their sleeves and cleaning up a storage container for the groundsman, getting the cricket nets assembled and launching into painting.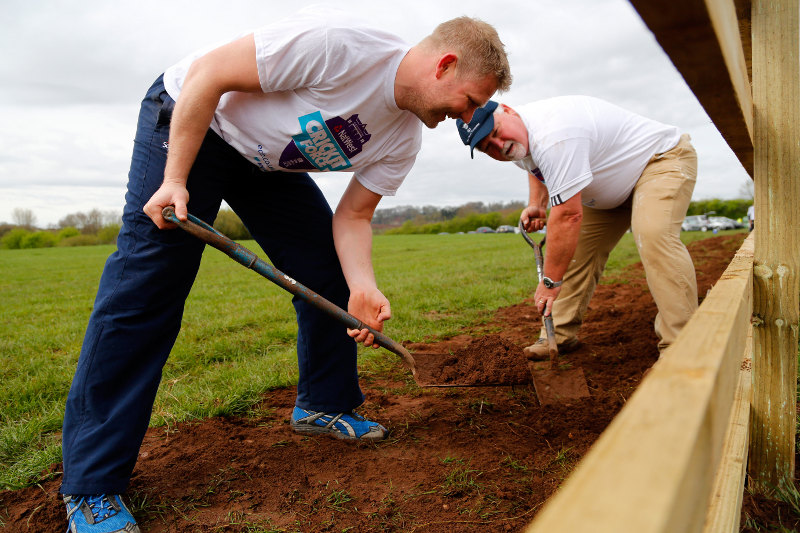 There's also a clear point to make about national and local businesses taking advantage and getting involved in NatWest CricketForce. It's a bit of a no-brainer.
Through the ECB's national partners, clubs can get discounts, freebies and expertise – all of which incidentally is top-notch stuff so definitely visit the CricketForce section of their website – but my advice would be to really engage with your local businesses and organisations.
Don't just go cap in hand expecting cash or products without any commitment from the cricket club's side.
Make the effort to meet companies and organisations; see what you can offer them in return and cricket clubs might be pleasantly surprised what support is then offered up, whether financial, expertise or perhaps even a new dynamic opening bowler you never knew about!
Good luck to all of the cricket clubs out there, wherever you are based and whatever your means and ambitions.
If you're reading this, curious about what your local cricket club is up to this weekend and might want to lend a hand, I'm sure they'd appreciate it.
Many hands make light work and all that….
To end with, any cricket club looking for last-minute inspiration who hasn't seen these ECB resources can glean some really well thought through advice:
CricketForce Step-by-Step Guide to Organising your Event
Latest posts by John Fuller
(see all)