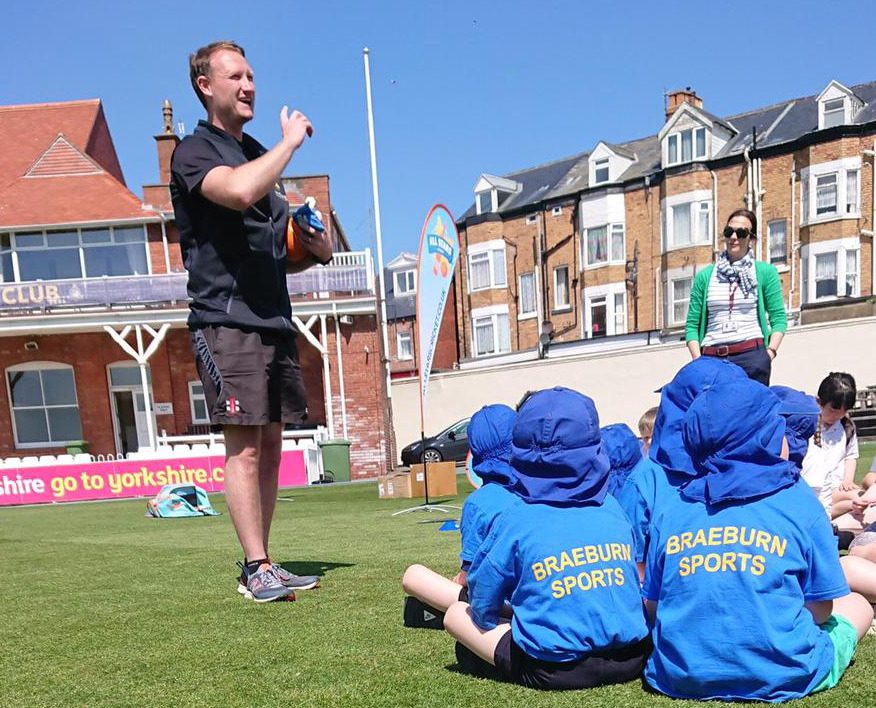 A conversation with Matt Hurren is to get immersed into the rich and varied world of North Yorkshire cricket.
As Scarbrough & District Community Cricket Officer for the Yorkshire Cricket Board, Matt's remit is heavily involved with schools while he is also YCB Competitions Lead and a Coach Education Tutor for good measure.
As to his own cricketing journey, Matt has been at Normanby Hall Cricket Club in the North Yorkshire South Durham League all his life from the age of seven.
Having worked his way up to the firsts for his bowling prowess, a dislocated knee put paid to slamming his weight through the popping crease over after over so his own description is now more as a "bits and pieces player."
Employed by the YCB since 2014, he joined the regional governing body having run Chance to Shine sessions in schools with Normanby Hall. He describes the job as the "dream opportunity where I wanted to go with cricket coaching and club development."
As to the patch he covers, it starts in Whitby and stretches down that North Yorkshire & Cleveland heritage coast to Scarborough itself.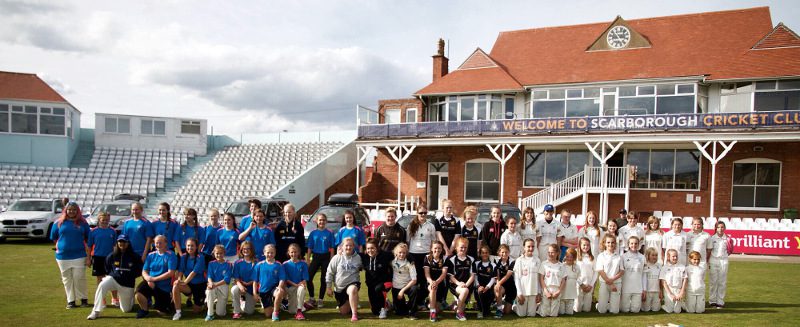 What does a community cricket officer do?
I've interviewed Johnny Younis before at the YCB from South Yorkshire with an emphasis on the participation programme All Stars for 5-8 year olds, among other projects such as developing cricket for local mosques.
In contrast, Matt supports just 12 cricket clubs with All Stars though on the day of this interview, he had been at Scarborough Cricket Club, running a Key Stage 1 Festival with 80 kids dashing about in the blazing sunshine.
Instead, his focus is on Chance to Shine, so Matt's in 35 state schools across the region delivering cricket sessions that will be that important touch point with the game:
"It's giving children aged 5 to 11 their first taste of cricket. I'm trying to change perceptions. There's different profiles. An 'outsider' will think cricket is complicated and boring. An 'insider' will absolutely love the game and his or her whole life is based around cricket."
In Matt's view, YCB coaches going into schools see these contrasting characters a lot and their challenge is to influence those young critics of cricket who have written it off as not for them, too long, difficult or uninteresting.
We can all remember PE lessons that didn't connect with us for whatever reason. For me, gymnastics lessons, where a degree of coordination and being comfortable upside down helped enormously, would haunt me.
The 'Hurren Effect' in schools is teaching that even the basics of cricket such as catching and throwing can be memorable for the right reasons, if the coaching is inventive and the drills well thought through.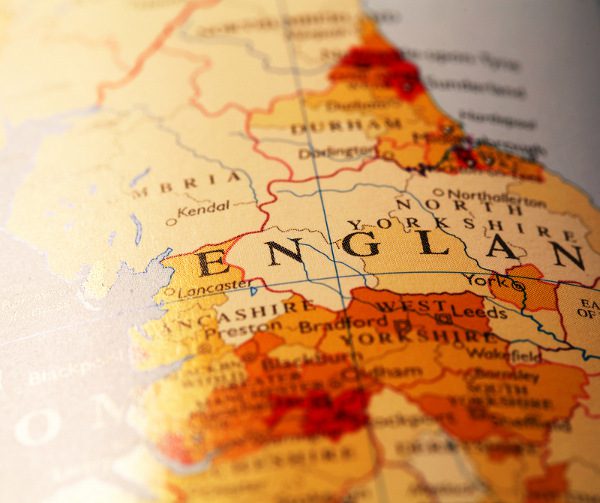 Scarborough via Middlesbrough and Huddersfield
Matt's own cricketing pathway is worth noting. He doesn't come from a cricket family at all. It was all football with many of his relatives over in Huddersfield and a grandad who was a professional footballer before he relocated to Middlebrough to coach.
It's funny to ponder what our first interaction with cricket was. For young Hurren, it was just because his mum got a job as a steward at Normanby Hall Cricket Club so he and his sister tagged along. Had it been Middlesbrough Rugby Club instead, I might not be writing this at all.
As to his current community cricket officer role, he'll run his Chance to Shine sessions with one eye on inspiring kids to join in at their local cricket club.
The magic of volunteers in cricket
When I ask what's the biggest hurdle in his job, it turns out to be the stretch on volunteer numbers to facilitate club sessions for children.
"Some of the village clubs around Scarborough and Rydedale, they're struggling with funding and finances and it's getting these coaches, who are volunteers, to turn up regularly on a Friday. The clubs that manage to do that run brilliantly."
I've almost run out of adjectives to describe the amazing efforts of volunteers in recreational cricket and one of the hubs that Matt Hurren work with is Whitby CC: "There's a gentleman there called Mike Stones and the club junior section pretty much wouldn't run without him."
Matt also works with smaller more rural clubs like Snainton and Wykeham who might typically struggle for juniors year-on-year – not least because as kids grow up and leave the village, there are no ready replacements. But, Hurren is full of praise of the efforts in these communities where it is tough but the passion for cricket is undimmed.
There are many barriers limiting or stopping cricket in Yorkshire, given it covers such a vast area in which economics and social circumstances vary considerably.
In Ryedale with its rural demographic, just finding enough for a cricket team can be the primary goal.
Take Snainton Cricket Club in the centre of the village with a few clubs around it within a mile or two; all with junior sections.
The local primary school has less than 50 children so, as Matt puts it: "Trying to get an under eleven team for a club like Snainton is quite a challenge but they do it year-on-year. We have a moan and a groan and get worried about it but always seem to get kids down and playing."
There's barely enough time to draw breath so Matt was off to a cricket meeting, looking forward to the school competitions the YCB runs across ages and pondering girls softball tournaments and assessment days for local coaches.
Every day is different and we wrap up our interview discussing the Yorkshire Summer Smash; the rebranded under-nines competition that remains incredibly popular.
The last rounds of the Summer Smash are set to take place at Yorkshire County Cricket Club, with four schools from around the county going for the Yorkshire title, ahead of the Yorkshire Vikings Vitality Blast match versus Notts Outlaws on Friday 19th July.
Emphasis is on fun but it also means a lot to schools around the region can get involved with some 6,000 kids believed to have taken part in 2018.
Follow Matt and the Yorkshire Cricket Board (YCB)
For news and resources across Yorkshire recreational cricket, you can visit the YCB website:
If you'd like to link up with Matt Hurren on social media, he's @matthurrenYCB on Twitter. A list of all YCB contacts can also be found online.
**This is a sponsored article for Yorkshire Cricket Board (YCB) – if the mood takes you, click to read Cricket Yorkshire's policy on sponsored content**
Latest posts by John Fuller
(see all)