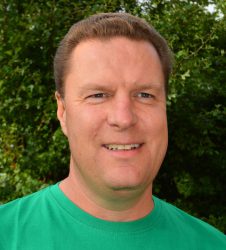 Latest posts by Andrew Gallon
(see all)
Shaun Harland "can't wait" to captain Malton & Old Malton Cricket Club's first team this season as they make their ECB Premier League, Premier Division debut.
Shaun's entire cricketing life, from under-nines to the age of 24, has been spent with Malton & Old Malton, who in 2022 secured promotion, as runners-up to champions Stamford Bridge, from the Championship division of the Yorkshire Premier League North.
"It will," says Shaun, "be a very proud moment for me to lead my club's first team out for the first time at Harrogate [on April 22]."
---

Reaching the top level of recreational cricket marks, for Malton & Old Malton, the fruition of years of hard graft and careful planning.

---
"In some ways, the club has been working towards this since 2001, when we entered the York & District Senior League. The ambition was to play at as high a standard as we could.
"There have been a few ups and downs along the way. The first team found themselves quickly in the Premier Division but then slipped down the divisions again before climbing back up them. This long project has enabled the club to put down a good structure."
Under Tom Bumby, Malton & Old Malton returned to the York & District Senior League Championship division in 2017. Since then, the first team have improved, year-on-year, thanks to experience gained and judicious player recruitment.
"By the 2021 season, the prospect of pushing for promotion became a real possibility. But we fell just short, missing out by 12 points.
"Ben Gill became first team captain in 2022, with Matty Turnbull vice-captain. This gave the team real conviction that we could really challenge for promotion, which was achieved by winning seven of the last eight fixtures."
Malton & Old Malton won 17 and lost five of their 22 league matches to earn 178 points, 22 behind Stamford Bridge but 12 ahead of third-placed Carlton Towers.
---

The club are now looking to consolidate Premier Division status – and make a bunch of new memories to go with those from a hugely successful 2022.

---
"Last season was filled with brilliant memories. None were bigger than the Hunters Cup final against Easingwold [an eight-wicket victory] and defeating [by two wickets] Stamford Bridge at home to seal promotion to the Premier Division of the Yorkshire Premier League North.
"The season wasn't all plain sailing, though, with a few defeats at crucial times threatening to derail the promotion push.
"The team really had to pull together at times and rally round to achieve the goal of promotion.
"Everyone involved in the club did a marvellous job last season, and the success is a testament to their hard work, enthusiasm and commitment."
On top of Yorkshire's pyramid
Of the season ahead, Shaun says: "We are under no illusions about the challenges. This season will bring very different expectations from last. For the majority of our squad, this will be their first experience of playing at the top of Yorkshire's cricketing pyramid.
"The team are ready for the season and are looking forward to the challenge of playing against some top sides and players.
"The coming season poses many challenges. The step-up in standard may prove difficult. However, if the team stay positive, train well and play with commitment and enthusiasm, there's no reason we can't have a good season."
The Malton & Old Malton overseas professional will be Australian Gehan Seneviratne, a talented all-rounder who bowls leg spin. He plays for Dandenong Cricket Club in the Victorian Premier Cricket competition.
The Dandenong club's social media reveal Gehan has no fewer than four nicknames: G, The Emperor, Emperor Penguin and G-Money. What will his new team-mates dream up?!
Gehan's Dandenong profile reveals he "hates losing" at cricket and is a supporter of Essendon Football Club, the professional Aussie Rules team.
"The club are looking forward to welcoming Gehan," says Shaun, "and hope that he has a fantastic summer, both on and off the field."
Despite losing a number of players, Malton & Old Malton have managed to sign several replacements whom they believe will add strength to the first team.
"Piet Rinke, the former Zimbabwe international [a medium-pace bowler and an opening bat, who has played and coached at Yorkshire Premier League North Scarborough Cricket Club] joins the club, and will be a massive addition, with both bat and ball. I'm sure the team will look forward to playing with him and learning from his knowledge and experience.
"James Skelton joins from Sessay [another rival Yorkshire Premier League North club]. Skelly will slot into the middle order and bring drive and enthusiasm in the field.
"Also, we have a number of good, young cricketers coming through our ranks who will push for a first-team spot.
"We are still working on a couple of other signings, but don't want to jump the gun!"
---

Shaun selects three players – Mike Linsley, Luke Smith and Dean Coote – as key to Malton & Old Malton's prospects this season.

---
"With both bat and ball, Mike is a big player for the team. He is an experienced cricketer, who has the class and desire to do really well in the top division.
"Luke has the ability to swing the ball both ways. This could be crucial when looking for early wickets.
"Dean, a slow, left-arm bowler, will have a crucial role to play with the ball in the middle overs. He has been a revelation since joining us, a couple of seasons ago, and I'm really looking forward to seeing him perform at this level."
Malton & Old Malton take "great pride" in their junior section. The club's coaches, says Shaun, do a "fantastic" job developing young talent.
"The junior section provides the senior teams with plenty of good quality players, two of whom broke into the first team last year: Tommy Palmer and Matthew Lock, who are certain to be very good cricketers for the club in years to come.
"Alfred Stephenson is another hugely talented young cricketer who has joined us this season and will be pushing to play in the first team."
Malton & Old Malton's players are almost all local. Only a couple travel more than 20 minutes to the club's ground, on Old Malton Road, part of a sporting hub.
The pitches of Old Malton St Mary's Football Club (York Football League, Premier Division) and Malton & Norton Rugby Union Club (Regional 2 North East) are adjacent.
Fitzwilliam Sports Association owns the ground and clubhouse, shared with the footballers of St Mary's.
"The football pitch overlaps our boundary by 10 to 15 yards, but this doesn't impact too much because we have a good understanding with, and receive help from, lawnmaster Adam Newell, who keeps the outfield and the football pitch at a high standard."
Shaun believes, in terms of playing standards, there is a "large gap" to bridge between the Yorkshire Premier League North's first and second tiers.
"You just have to look at the teams and clubs present in the Premier Division. They are either former Yorkshire League clubs or from the top drawer of the former York & District Senior League.
"All the clubs in the division are well run and have good facilities and quality players throughout their line-ups."
---

Malton & Old Malton have made some improvements to their facilities to meet the requirements of ECB Premier Division status. Two new sight screens have been obtained and wi-fi installed in the scorebox.

---
"We are always looking to improve our facilities and playing surfaces, and provide a wide range of opportunities for everyone to try cricket and, I hope, enjoy it.
"We have this season made efforts to increase opportunities for women in cricket and look towards forming a women's team in the very near future."
Malton & Old Malton Cricket Club field four senior Saturday teams and, playing on Thursday evenings, a Ryedale Beckett League side. In total, 136 league-registered players.
"Our numbers have been strong in the last couple of seasons. Running four teams is hard work at times, especially for the fourth team captain! The thriving junior set-up has ensured a number of juniors have progressed into the senior sides."
The club's junior section starts with All Stars and goes right through the age groups to under-15s. Some age groups, where numbers allow, have two teams. Through the winter, the club run two under-10 indoor sides. Senior nets are on Wednesday evenings, with junior training – throughout the summer – on Tuesday evenings.
"It is a vibrant, busy club, with lots to offer all age groups," says Shaun.
"The role of the club is to provide a safe, fun environment for youngsters to come and make new friends and develop as people, as well to develop their sporting abilities.
"Cricket is a brilliant game, not only to play but also to develop character.
"Our club provides a place for juniors, and also gives more senior members of the community a chance to socialise and reminisce about the good old days."
As you would expect, numerous individuals make vital contributions to Malton & Old Malton Cricket Club.
"They work tirelessly to keep things running smoothly," says Shaun.
Key volunteers and sponsors
"To name a few: Joy and John Hudson have served the club for a great number of years, as secretary and treasurer; Daniel Foxton, as leagues secretary and the 'go-to' man when a problem needs solving; as club chairman, Denis Johnson has been there, with unwavering support, through all the lows and all the highs; the junior coaches and managers – Scott Johnson, Tom Tyson, Adrian Upton and Ed Harland – do a fantastic job each year."
The club can count on loyal support and valued sponsors.
"We have plenty of support for home games, and a good few travel to away fixtures. Our number one fan is Tom Foxton. He rarely misses a match and helps cut the outfield and enjoys doing any other jobs he can help out with."
The main club sponsors are Wentworth Arms, Hovingham Interiors, BDC Ltd, the Mount Hotel & Will's Bar, Urban Green, Trinity Chambers and Nixon Cricket.
Shaun adds: "This year, for the first time, there will be a row of sponsorship boards along the top of the ground which should, I hope, provide some extra revenue for the coming season and the seasons to come."
Malton & Old Malton's first Yorkshire Premier League North, Premier Division home game (noon start) is on April 29, when York-based Clifton Alliance Cricket Club are their visitors.