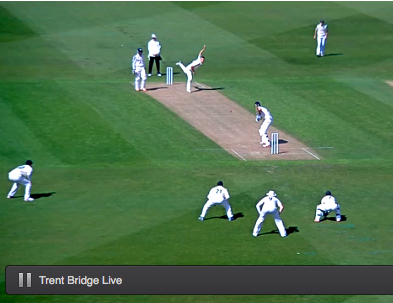 At the start of England's visit to the Windies, after all the talk of KP and the relative merits of West Indies' strength, there was some actual live cricket online action to comment on.
Going back a couple of weeks, it piqued the interest that the opening match of the tour against St Kitts & Nevis at Warner Park was being streamed live, for free, through Ustream.
Clearly, this was a small but welcome baby step in giving the great cricketing public, that's you, live English cricket to watch without paying for it.
This was the next appearance by England on the gogglebox, or computer screen, since their ignominious World Cup departure – so was the cricket and technology any good?
Before watching England eviscerate St Kitts and Nevis, (bowling them all out for 59 in less time than it takes to rustle up a plate of curried chicken), the spectre of 'tech fail' loomed.
Streaming content is typically problematic unless a strong signal and infrastructure from broadcaster right to end-user are robust.
Whether it's hardware or broadband coverage or the speed of your computer processing oomph, live cricket streaming doesn't always live up to the hype.
Put it this way, even in 2015, there's ample opportunity for images to distort, freeze or stubbornly fail to appear at all.
USTREAM & WEST INDIES CRICKET COLLABORATE
Ustream have been around since 2007 as a video streaming platform and in the early days, I experimented with their various apps and online offerings by setting up live streaming on the website of my club at the time.
It was clunky, momentarily thrilling when it worked but wasn't 'there' yet.
Still, there was enough potential there to park it for a rainy day – there's enough of those in a Yorkshire season it will stagger you to learn.
So, did England's clinical fileting of St Kitts and Nevis provide thrilling entertainment?
How can I put this? No, it was impressively awful.
Sometimes, it's better to do nothing than something seemingly cute and innovative but ultimately of dreadful production value.
If you were to sift for positives, at least the streaming of the cricket was consistent in mirroring the home side's batting.
Plus, England were off to a barnstorming flier but the lingering sense of amateur hour was hard to budge.
The quality of the streaming was poor; think Eighties video game graphics and you're on the right track.
Now, a word in defence of Ustream, there are lots of moving parts at play here; not all of them anything at all to do with Ustream but that do affect what the cricket fans, in this case, sees at home.
The trouble with no audio – as this broadcast lacked – is that it sucks the drama right out of the cricket.
You need to rely on an alternate audio source – like BBC TMS or county commentaries but they can be out of sync with the pictures.
You partially had the same problem when a game from Yorkshire's pre-season tour to the UAE was streamed live from Abu Dhabi – but the saving grace there was the better picture quality.
While Twitter exploded in a barrage of excitable updates as England rampaged with the ball against St Kitts, the flickering pictures painted the England team – or English XI as they were dubbed – as quiet, ethereal ghosts stuck between worlds.
Then there was the frequent bane of anyone who's ever gone on the internet. Ever. Pop-up advertising.
Somewhat inconveniently, for the persistent viewer at least, banners would materialise at will, blocking a decent portion of the match and the scores.
Please can we all get together and agree pop-ups and their like are damaging to media outlet, advertiser and audience in a counter-intuitive hat-trick?
For annoyance potential, pop-ups could well be right up there with those media players that automatically start blasting out when you land in a page; sending you leaping from your chair like a startled cat.
Predictably, the cricket feed froze entirely for the early part of England's innings, though it behaved enough to see Jonathan Trott's iconic excavation of his batting crease.

Despite this; despite all of this grizzling and technological faux-pas, it was still vaguely enjoyable to watch Alastair Cook go down on bended knee and shovel a drive off his bat.
From a Yorkshire perspective, the sight of Adil Rashid in an England shirt bowling his teasing leg-spin again, shirt billowing like nautical rigging, was a welcome sight – even if it gave me eye-strain.
The viewing figures watching this live action from St Kitts were also maintained in real-time on-screen and they tended to oscillate between three and five hundred people.
The fact that the England and Wales Cricket Board (ECB) later released their own video highlights via Twitter, which were crisper than an Adam Lyth cover drive, confirmed UStream had been a broadcasting initiative from West Indies Cricket Board (WICB), rather than the ECB.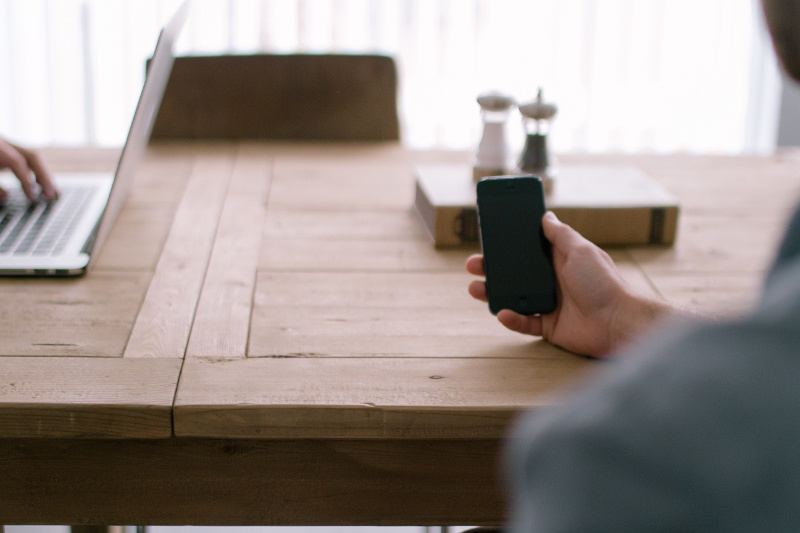 A better route might have been to have a conversation with Twitter who have recently launched their own live video streaming app, Periscope; surely an opportunity to show what it could do?
Meanwhile, the supreme masters of streaming content, Netflix, wait in the wings with enough financial clout and technological acumen to really shake up how cricket is broadcasted but that's currently fanciful at best.
The WICB deserve kudos for successfully sharing free, streamed cricket content through the tour match; it showed a willingness to think outside the conventional box (not the cricket one).
Since then, Nottinghamshire have offered the first two days of their County Championship game at home to Yorkshire as a free-to-watch live stream and clearly opening up live cricket, whatever shape or form it comes in, to a grateful cricket-desperate audience is a promising development.
Credit to Trent Bridge for exploring this avenue; they have opted for Leicestershire-based IT company, Deeserve, using a fixed camera position only but the picture quality is absolutely fine although clearly no zoom or range of angles.
Audio from BBC Radio Nottinghamshire and BBC Radio Leeds doesn't match the online feed pictures and unfortunately, they are so out of sync that it makes little sense to combine the two.
Volume of internet search terms, via Google's Keyword planner tool, reveal a considerable appetite for 'live scores' and 'live cricket' so there is something there to be built upon but with audiences used to streamed programming from the likes of the BBC's iPlayer, quality remains the trump card.
Latest posts by John Fuller
(see all)