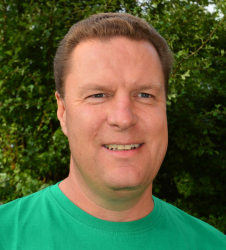 Latest posts by Andrew Gallon
(see all)
Andrew Gallon hears about junior development and facilities upgrades at Wakefield St Michaels, as Hunset Nelson visit for a T20.
Last ball deciders don't come along all that often. Well, for me they don't. I know a bloke who, the other week, over on the Wirral, was lucky enough to witness three in four days.
My first for some time came in a Tuesday evening Bradford Premier Cricket League T20 game at Wakefield St Michaels, an arrestingly unusual ground in the city's Lupset district.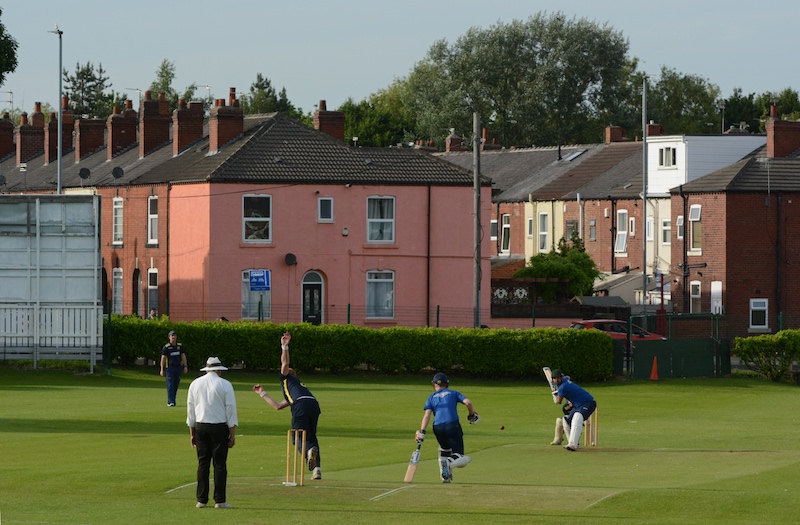 St Michaels were entertaining Hunslet Nelson in a Group B, Pool One fixture. Group B is for clubs in the league's third and fourth tiers.
Make-or-break, I guess, because both had been beaten, on June 1, in their opening matches. St Michaels lost to Great Preston, Hunslet to Sandal.
There was some tremendous fielding. Only one catching opportunity went down. Two of the catches, one from each team, were absolutely top-drawer.
Pretty sure they were pouched by Daniel Brooke-Mawson (Hunslet Nelson) and Ash Hale (St Michaels). To boot, St Michaels secured a couple of sensational, direct hit run outs.
A see-saw contest on a warm, sunny evening built to a tense climax.
We're in t'game now
Dark blue-clad Hunslet, chasing 101, slipped to 7-2. "We're in t'game now," encouraged a St Michaels fielder, as the disconsolate batter made for the clubhouse.
Things got worse for the visitors. At one stage, they found themselves 52-6. But hitting 12 off the 18th over then 10 off the 19th put them in a strong position. The first ball of the last over was a wide, leaving the visitors requiring six off six.
But Conor McPherson (28 not out) couldn't get on strike when it mattered. With Hunslet needing three off the last ball, St Michaels, wearing a lighter blue strip, rubbed salt in the wound by securing an eighth wicket, running out Glen Thompson, who had trouble laying bat on ball. 98-8 left St Michaels celebrating a two-run victory.

Skipper Patrick Hinchliffe (27) was the only other Hunslet batter to make a score. Kashif Najam (1-8) and Sharoze Bukhari (1-12) returned the best bowling figures.

Earlier, St Michaels, not noted, we were told, for their batting, got off to a great start. Qasar Hameed (25 off 26) and Syed Z Shah Bukhari (19 off 17) put on 42 for the first wicket.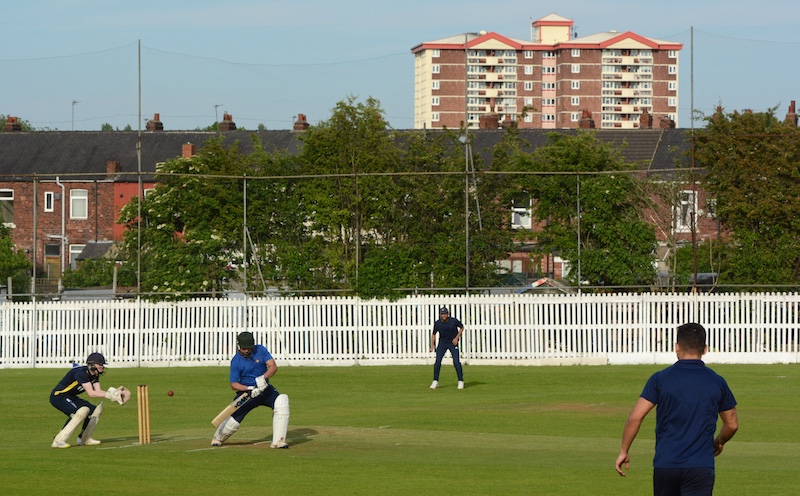 Hunslet then got on top and the hosts, put in after losing the toss, stumbled to 62-5. Kashif, in at No 7, contributed a useful 22 off 19 in a total of 100 from 18.1 overs. Hinchliffe took 4-14 and Thompson 3-12.
After the second round of games, Great Preston (who won at Altofts, now bottom) lead the five-team Pool One. St Michaels haven risen to second. Hunslet lie fourth. Only the pool winner is guaranteed a place in the knockout phase.
If you're into quirky cricket grounds, St Michaels is worth checking out.
Unusually, it is a very narrow oblong. I gather the width only just meets the Bradford Premier Cricket League's minimum requirements.
Scoring shots either side of the wicket are likely to garner either a single or a boundary.
Slightly elevated, the ground offers fine views of two Wakefield landmarks: Town Hall and the cathedral. Both are protected by Grade I listing.
The site is so cramped, it isn't possible to spectate from the pitch's sides and the only parking is outside the ground, on Cross Lane.
Despite the presence of netting, retrieving balls from allotments, immediately beyond the east boundary, is a regular chore.
Plenty of space at either end to watch. In the southeast corner, at the near end, room has been found for a smart, modern clubhouse. Bench seats in front, picnic tables to one side.
Being the opposites (whatever that is) of sun worshippers, we – my wife, desperate for fresh air, joined me after another day WFH in our tiny study – bagged a perfect spot in the shady southwest corner, next to the scorebox.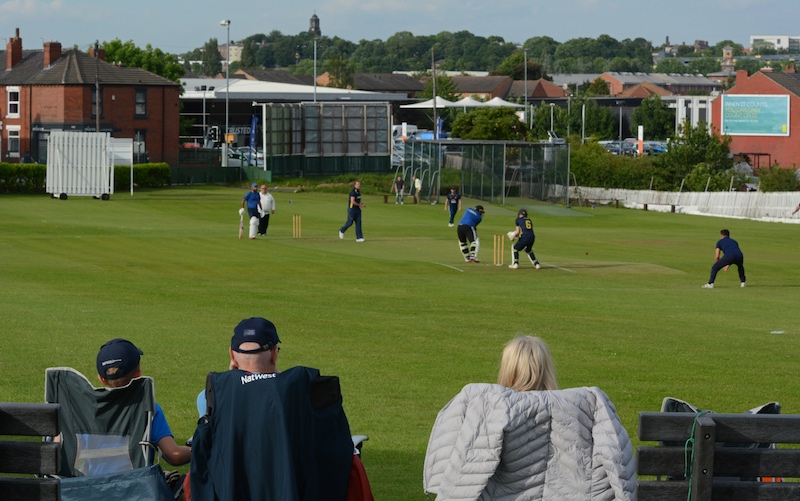 This led to a meeting with Beth (Ash Hale's "other half"), who helps coordinate the junior players at St Michaels and was stand-in home scorer for the evening.
She explained the regular scorer is a 10-year-old boy. No point – "it doesn't make sense" – obliging him to be at the club at nine o'clock on a school night.
Beth, a little taken aback we'd driven down from York, is super enthusiastic about Wakefield St Michaels Cricket Club. She tweeted score updates throughout the game.
Before the start, Beth told of the concerted efforts St Michaels are making to attract youngsters to play cricket.
Lupset, she informed me, is not an affluent part of Wakefield. With that in mind, the club charge only £3 for Friday junior training sessions. Refreshments – including pop, chocolate and crisps – are provided. What's not to like? All coaches are volunteers.
At present, St Michaels, established in 1894, have under-nine and under-11 teams. They compete in the Heavy Woollen Junior Cricket League. The club aim as soon as possible to have five junior teams, filling in three age-groups above under-11.
Beth, involved about four years, told of the hard work that has gone into making the ground neat and tidy. Naturally, the scorebox interior has received a snazzy paint job.
It'll look nice on somebody's decking
Given this heartening commitment, it was upsetting to hear St Michaels were the victim of thieves during the first COVID lockdown.
The artificial surface of the nets was nicked. "It'll look nice on somebody's decking," observed Beth, with what seemed to be characteristic dry humour.
The nets, to which £7,000 of damage was caused, aren't of the necessary dimensions to qualify for ECB insurance. Fortunately, the club received a Wakefield City Council grant, enabling the nets to be restored to pristine condition.
Beth says St Michaels "work hard to raise funds". I mentioned the crowdfunding initiatives of other clubs. She feels asking for money like that is "a bit cheeky". Go for it, I say!
Young families are welcome on matchday at St Michaels. With the ground being one way in, one way out (a narrow gate), parents know their kids can charge about in complete safety.
You never know, in a few years, those same kids may be dashing between the stumps, racking up big scores – for Wakefield St Michaels Cricket Club, of course.
Many thanks to Andrew and you can read his club cricket series, Miles per Gallon, on the website throughout the summer.