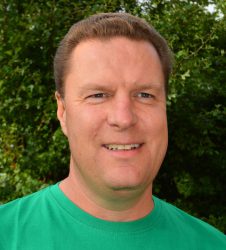 Latest posts by Andrew Gallon
(see all)
Andrew Gallon savours the history and heritage at Lascelles Hall and the Huddersfield Cricket League North Light Physio T20 Shield quarter-final with Championship rivals Elland.
Lascelles Hall Cricket Club have been around since 1825, making them the oldest in Kirklees. They joined the Huddersfield Cricket League in 1892 and remain members to this day.
Cricket, however, has an even longer history in the village, just off the steeply climbing A642 between Waterloo and Lepton. It's thought the game was first played there in 1698.
Some years later, local lads progressed to playing on land near Highfield Lane occupied by what was to become Lascelles Hall Cricket Club's ground.
Set amid sloping crop fields, and surrounded by verdant, variously distant hills, it is a smashing location.
Set amid sloping crop fields, and surrounded by verdant, variously distant hills, it is a smashing location.
Originally, it's thought informal games were essentially an act of trespass, because the site was owned by the Walker family, who lived at Lascelles Hall, the second of two country houses from which the village took its name.
Only the more recent, Georgian hall survives. Eighteen bedrooms, apparently. The original was in all likelihood built by one of two families, de Laci or Lascelles, who came to England, from France, with the ruthless warrior they supported, William the Conqueror.
At length, it appears the Walker family either granted permission for cricket to take place at the Highfield Lane site or, having relocated to the English Riviera resort of Torquay, simply left the way open for the enterprising local lads to capitalise on their absence.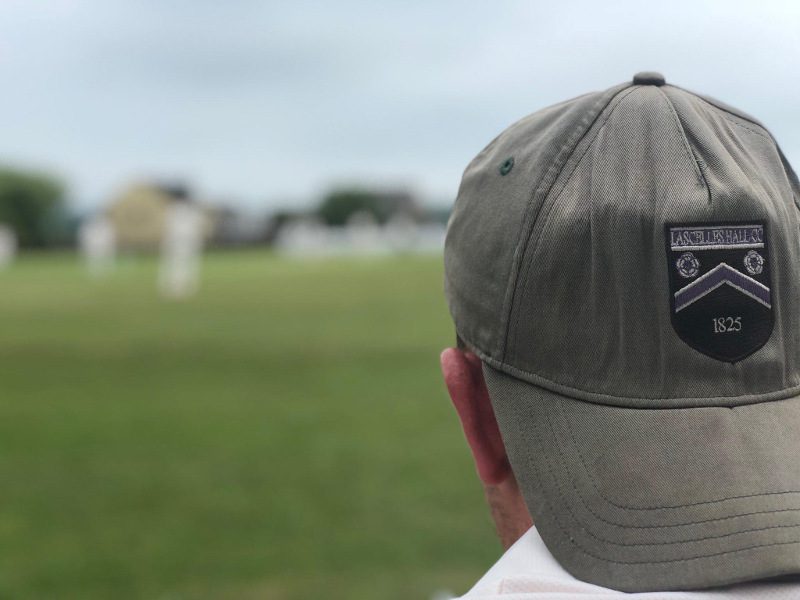 These – and many other fascinating snippets – can be found on the Kirklees Curiosities website, which states by 1860 the cricket ground was no longer deemed private property.
In 1867, a Lascelles Hall XI beat an England XI in a challenge match. Lascelles Hall Cricket Club became a great producer of professional talent.
In 1874 and 1877, for example, six Lascelles Hall players featured in the Yorkshire XI. By the latter year, Lascelles Hall provided 16 professional players to recently founded Yorkshire clubs. John Thewlis and Willie Bates are two of the finest players to emerge from Lascelles Hall, club and village.
According to the Kirklees Curiosities website, the Thewlis family was well represented in the Lascelles Hall team. In 1866, all 11 players were called Thewlis, as were the umpire, scorer and gatekeeper!
John Thewlis (1828-99), a batsman, played for Yorkshire and England. His England appearances fell between 1862 and 1875. He later became a first-class umpire.
Three of his nephews, John Thewlis Jnr, Henry Lockwood and Ephraim Lockwood, played first-class cricket for Yorkshire.
Willie Bates (1855-1901), an all-rounder, nicknamed 'The Duke' because of his style of dress, played for Yorkshire and England. His 15 Tests were all against Australia.
Heartbreakingly, being struck in an eye in the nets by a team-mate's pace delivery, during the 1887-88 tour to Australia, curtailed Willie's playing career at the top level. His son, William, went on to play for Yorkshire and Glamorgan.
So, a good deal of fascinating history to ponder as we made our way, on a glorious July evening, via the M1 and Flockton, to the Lascelles Hall ground for a Huddersfield Cricket League North Light Physio T20 Shield quarter-final with Championship rivals Elland.
Although merely a few hundred yards from the A642, the ground, bounded on two sides by gritstone walls, feels charmingly remote. Access via an unmade track, off Highfield Lane, adds to the sense of isolation.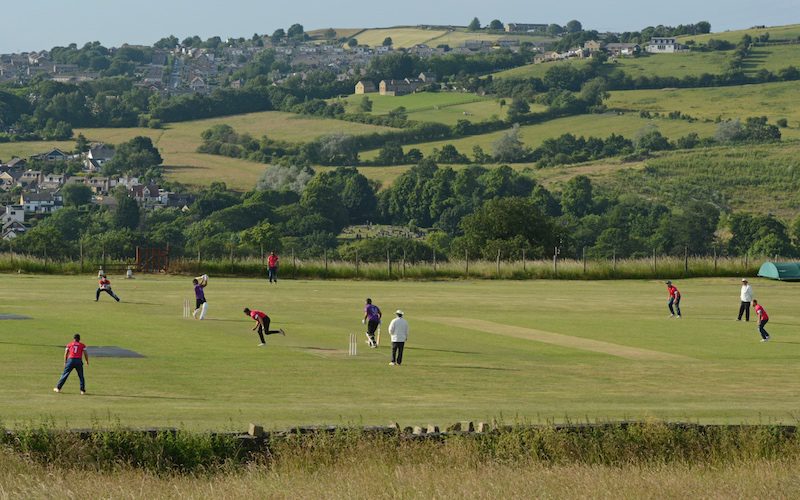 Pink ball and pyjamas, of course, was the order of the evening.
To our amusement, a young Lascelles Hall player, dropped off by his obliging mum, turned up in whites. On realising his error, he made a quick phone call and mum returned, allowing the youngster to don the regulation purple shirt and black pants. He had the apple green cap already. Very smart.
Elland took the field in a snazzy red and two shades of blue melange.
Unfortunately, I was 11 years too late to see Lascelles Hall's smart 1970s clubhouse, which was damaged irreparably by fire in October 2010. Its replacement, a boxy, flat-topped structure in the same, northwest corner, isn't a thing of beauty. It gets the job done.
There has been talk of Lascelles Hall replacing the replacement with something more suitable and attractive. I didn't find time, given it was a pell-mell evening occasion, to ask how those plans are progressing.
(Editor's Note: See comments for the latest with the club fundraising on Justgiving towards a new clubhouse in time for their bi-centenary in 2025.)
The pitch, a good size and roughly circular, slopes downhill from south to north. The rolling hills, notably to the north and east, make a splendid backdrop. There is plenty of parking, on grass, in the northeast corner. Early arrivals sought sanctuary behind the scorebox.
A good turnout of spectators witnessed a surprisingly one-sided encounter. Lascelles Hall and Elland stand adjacent in the middle of the Huddersfield Cricket League's second tier.
Many onlookers – including our party of four – took advantage of an aromatic barbecue set up alongside the clubhouse. Most welcome, I must say, after a food-free dash from work.
A Lascelles Hall official very kindly helped deliver, directly to our seats in the southwest corner, hot sausage sandwiches, cheeseburgers and coffee.
Electing to bat, Lascelles Hall made a sound start to a game they were to win by 51 runs.
Rana Naseer (65) and Fez Khan (32) put on 85 for the first wicket.
The hosts were never quite as potent once that pair had been split up and wickets fell at regular intervals without the scoring advancing in any great leaps.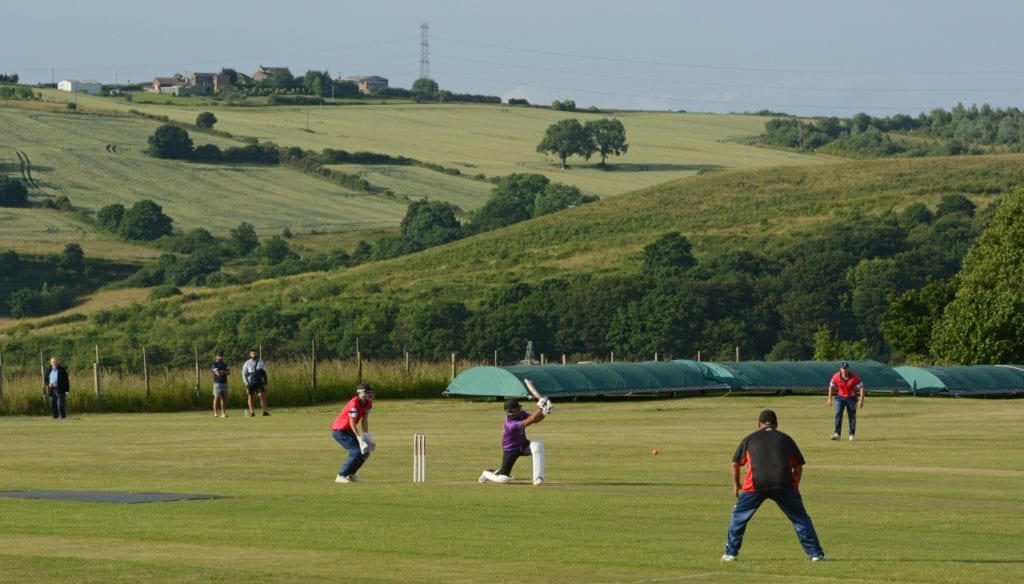 Lascelles Hall reached 138-8 off their 20 overs. For the visitors, Kaleel Ahmed (3-20) and Rizlan Malik (2-27) got amongst the wickets.
During the interval, as forecast, the sun disappeared terminally behind thickening cloud. Time to reach for that fleece!
Right-arm off-spinner Sheheryar Hassan (5-21) bowled very impressively as Elland failed collectively with the bat, being skittled for 87 in the 17th over.
Only No 4 Faisal Javed (16) and captain Ben Speak (15), in at No 6, contributed anything like a score. Hardeep Singh finished with 2-10.
Three of Lascelles Hall's catches, two on the boundary, were spectacular; all the more noteworthy given the failing light.
Many thanks to Andrew and you can read his club cricket series, Miles per Gallon, on the website throughout the summer.