The Lancashire League is a cricket league that is evolving at quite a lick after 120 years of tradition and stasis around its core clubs.
Back when it was blazingly hot across the country, I had the chance to watch my only my second Lancashire League game, reporting as I do on club cricket for The Cricket Paper.
Clitheroe at home to Walsden was a fascinating game for all kinds of reasons.
Clitheroe had moved into the Lancashire League in 2017 and won it at the first time of asking – but not before a lengthy league enquiry had concluded into the suspicion they had paid players (the league is meant to be an amateur league).
For the record, they were cleared but were only declared champions of 2017 a few months from the 2018 season.
If you don't know, Walsden is a village a few miles South of Todmorden, along the Rochdale Road, in the West Yorkshire Metropolitan Borough of Calderdale. Fast forward to August and Walsden are currently top of the league (16pts ahead of Lowerhouse with two games to play and 10pts for a win with extra bonus points up for grabs).
Like Clitheroe did before them, Walsden could win the Lancashire League in their debut season with the 14 clubs now increased to 24 clubs (over 2 seasons) that will be split in two divisions for 2019.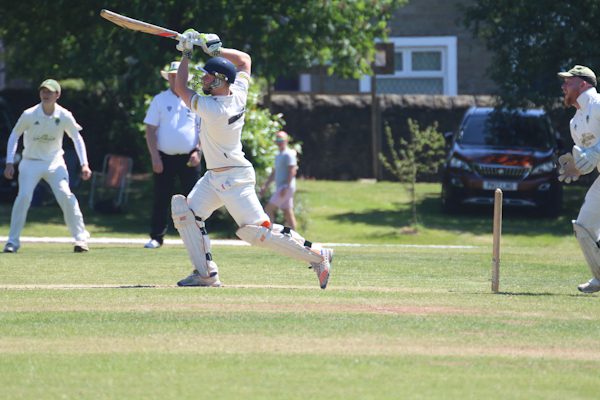 That day, it certainly felt like a changing of the guard.
It was absolutely rammed at Clitheroe with England's World Cup group game against Panama on the telly in the bar. As I stood next to a lady in a camping chair listening to the radio, she would relay the score to Clitheroe's fielders a few seconds before the clubhouse erupted as the goals kept coming.
Josh Gale caught the eye, opening for Walsden, as a batsman not afraid to open his shoulders from the first over and try to hit the cover off the ball. Josh is second in the batting averages with 795 runs to date.
He missed a few, rode his luck but hit some blistering boundaries en route to 64. It was seriously hot in the Ribble Valley that day as bowlers tried to dry sweat off their hands and would linger between deliveries, summoning puff for another charge to the wicket.
Joe Gale is also having a strong season and hit a composed 51 at Clitheroe; furious with himself for top-edging a pull shot when he was well set to power on.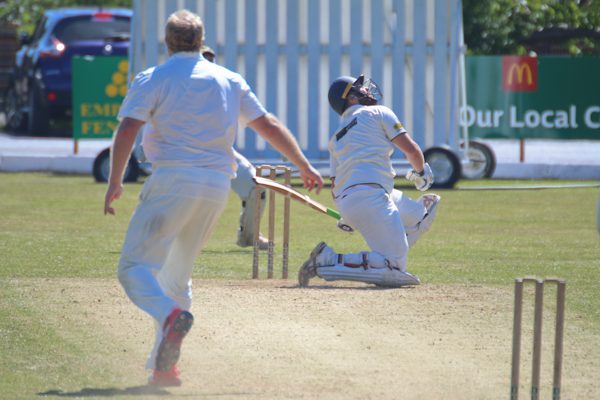 Clitheroe's overseas star is Pakistani Test batsman Fawad Alam who narrowly missed out on selection for the series against England but has settled in at Chatburn Road.
We sat down for an interview before play and he was noticeably humble about his international prospects, pausing mid-thought to wave and say hello to a junior cricketer.
A click round the very through Lancashire League website is to note how many overseas players are leaving cricket clubs at this time of year, Alam included. A fair number are needed back home in Pakistan or Sri Lanka for first-class action.
The league leaders racked up 244-8 with Fawad Alam beguiling and grimacing his way to 5-66 with his left-arm spin. He was so quiet off the field and so animated and competitive on it, despite a finger injury obviously causing him grief.
Walsden's total proved just too much for the home side – who are now 8th at the time of writing – while Walsden have racked up 19 wins from 21 league rounds with two rained off.
It had been tough, uncompromising cricket and encouraged me to seek out more in future having also sampled Todmorden vs Haslingden.
If you are partial to a league cricket ground with charm and a generous welcome, you can certainly count on Clitheroe who were enormously helpful to a certain journalist pestering them with questions.
So, Walsden are unbeaten and now on the threshold of becoming champions of the Lancashire League with the title set to move across the border to Yorkshire.
Latest posts by John Fuller
(see all)