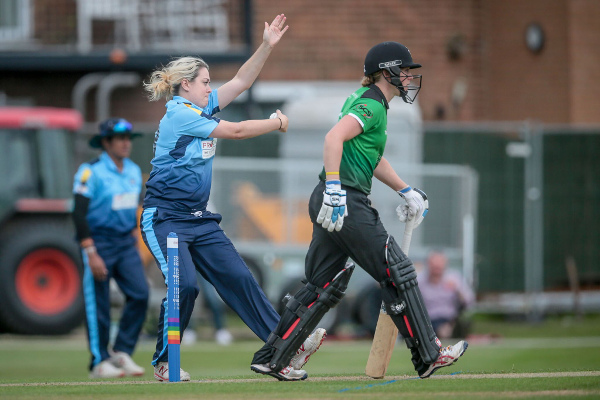 Drum roll, please….Yorkshire Women's CCC's Katie Levick is now officially the leading wicket taker in the history of the Women's County Championship.
We caught up for an episode of the Cricket Yorkshire Podcast (clip below) and it's a record that the leg-spinner from Sheffield is rightly proud of claiming as her own.
In our interview, you'll hear the latest on how Yorkshire Women are faring in the 50-over County Championship. The scheduling for the women seems to be far more sensible than the men's game – with the longer format played in one chunk (imagine that) and done and dusted by June.
Since I recorded the podcast, Katie has captained her county for the first time and Yorkshire Women enjoyed victory over Lancashire by 12 runs that keeps them in second spot ahead of a crunch match on Sunday 27 May at Harrogate against leaders Hampshire.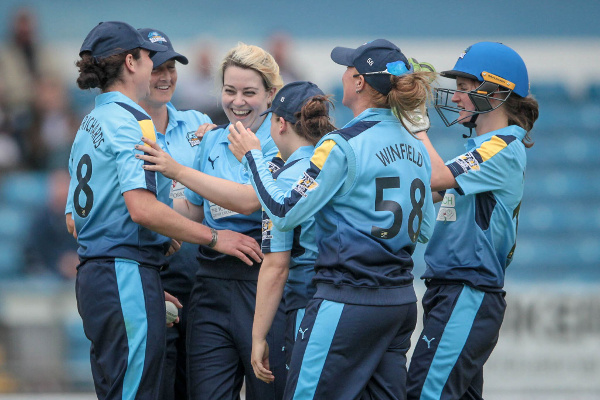 Katie chats about the benefits of dipping into club cricket when she can (she was originally at Upper Haugh CC as a junior) and how she has now found a new home at Rodley Cricket Club in the Bradford League to test her wits against blokes not afraid to give it the long handle: "Men's cricket has always been the best part of my development…the guys can hit you further!"
There's plenty of insight here from a very successful county bowler who knows her own game and is eloquent in talking about her strengths and ambitions for Yorkshire Women and Yorkshire Diamonds.
From life as 'a frog in a blender' (her words) to employing variations in flight, speed and honing consistency rather than inventing deliveries, it's a podcast bubbling with bowling ideas and thoughts on the women's game.
Photos of Katie playing for the Yorkshire Diamonds provided by our website partner, Caught Light Photography.
THE CRICKET YORKSHIRE PODCAST – LISTEN TO KATIE LEVICK
Latest posts by John Fuller
(see all)