John Heald is a brilliant cricket photographer whose work regularly appears on Cricket Yorkshire as well as our social media channels.
Unusually, he covers the full spectrum from the epic Ashes Test at Headingley to grassroots league action such as Aire Wharfe cricket.
I'll confess…part of the reason for this photo-feature is to encourage you to be wowed by his work and for cricket clubs, leagues, parents or players to hire him for your cricket.
For this project, I asked him to pick 8 photos that capture his summer of cricket so far and explain a bit of the context as to why they stand out…
Over to John!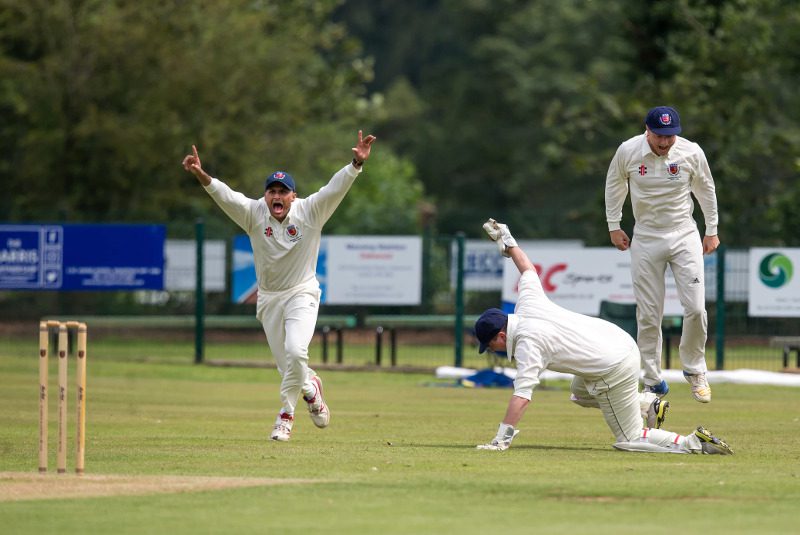 Whilst covering YCCC, men and women, in all formats of the game, occasional ODIs, charity matches and local league cricket, I press that shutter button many, many thousands of times each summer. I expect to take around 30,000 pictures in August alone!
I photograph cricket for my own but also very much for others' enjoyment. It definitely helps that I played, and love watching, the game.
What makes a good cricket photograph?
I look for players' facial and body expressions – the type of expressions that are entirely natural in the heat of a given moment – ones they probably aren't aware of themselves; ones that aren't practised; ones they will possibly never know about until they view the still image.
I hope my images conjure a story: the story or one compiled by the viewer, which may or may not be the correct version.
Without a still image, we never see ourselves frozen in a moment of time and some of the faces pulled during stress/excitement have the capacity to alarm their owner.
As a photographer, I try to show the expressions, without upsetting the player. Not always easy.
These expressions can make the picture.
Here are my 8 photographs, all taken during April, May and June 2019……..
You learn which players are likely to give you a good picture, so keep them under observation. Yorkshire CCC's Adam Lyth rarely lets me down with his wicket celebrations.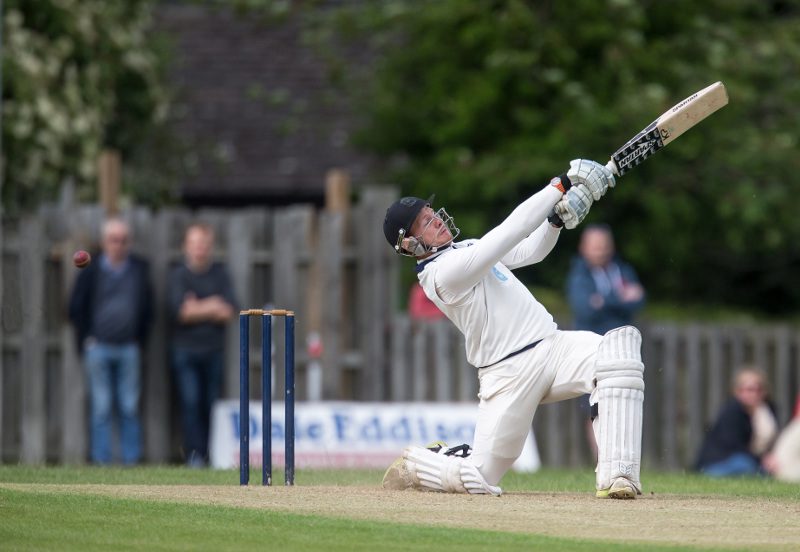 You've got to love the unintentional. I'm sure the batsman fully intended hitting the ball over the leg-side boundary for six but even though he plays something like the right shot, the ball wasn't party to the plan and passes unmolested, wide of the off stump.
Some batsman like to rest between playing shots, for example when they're at the non-striker's end. This batsman has mastered the art of sleeping whilst playing a shot and chucking in a gaping yawn for good measure. Class.

Back to the first-class game. It's always satisfying to press the shutter just as the ball destroys a batsman's stumps but when the integral pieces from the destruction perform remarkable symmetry at the same time – well, it takes some beating.
Don't get many of these per 50,000 shutter presses! Here, Yorkshire CCC bowler Duanne Olivier dismisses Joe Clarke.

One for the future. It's always a good feeling to capture an early picture of an emerging talent.
A few weeks after George Hill celebrated this hundred for Yorkshire Academy versus Sessay, he signed his first professional contract with Yorkshire CCC and currently plays for the County's 2nd XI.
Motto: keep clicking that camera and regularly visit different grounds/ matches.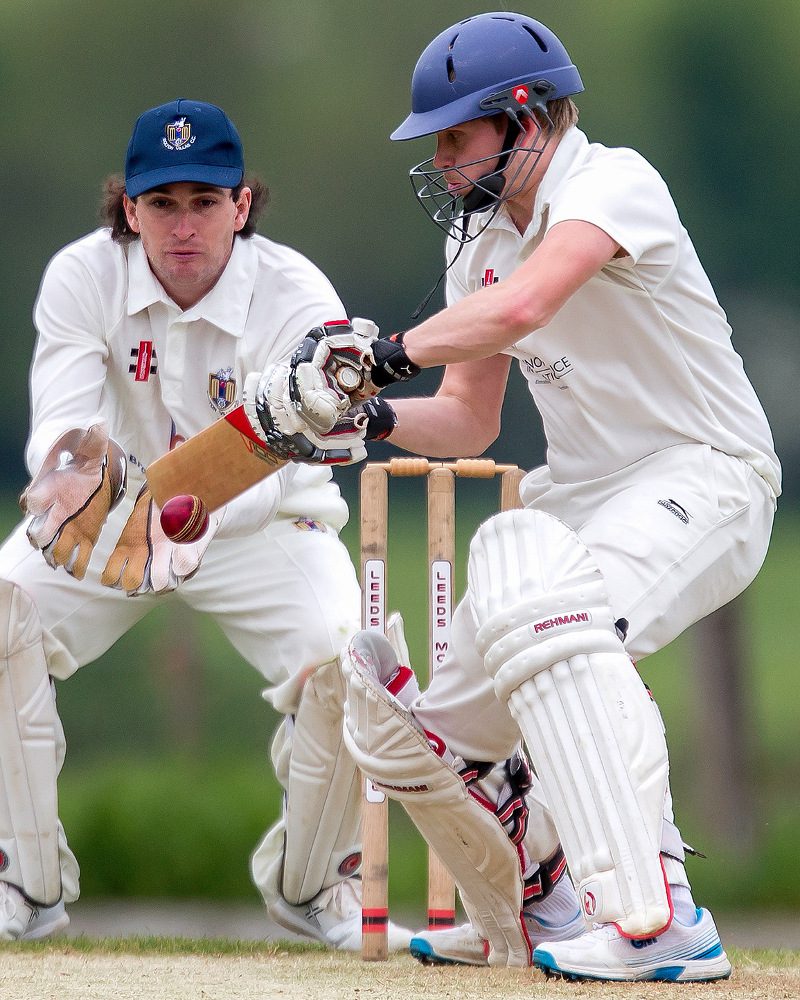 People familiar with my sports' photography (particularly cricket) know I love a good (that's my opinion!) close-up.
I have selected this photo because it is certainly a close-up, featuring the batsman with good clarity but the ball is so sharp you can count the stitches around the seam.
Both players are immersed in their respective roles but on this occasion, the batsman wins out. The wicketkeeper's gloves (in good focus) are ready, just in case.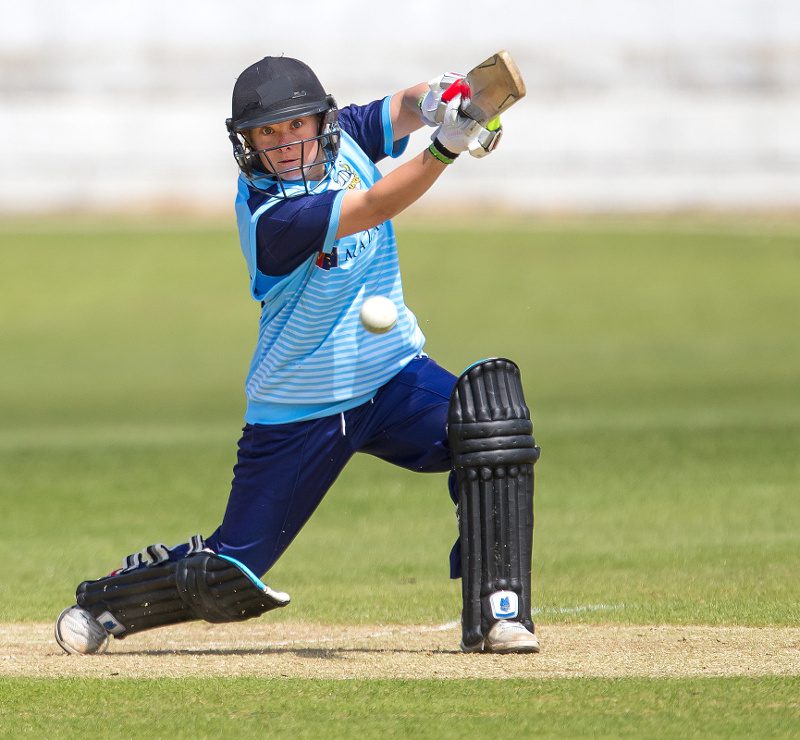 I photograph quite a lot of women's cricket these days. The standard of the game has improved out of sight from where it was 15 to 20 years ago and again in the last 4 or 5 years.
The players are professionals, the standard is high and the teams are very competitive. The women cannot generally whack the ball as far as the blokes nor bowl as fast but there are many skilful slower bowlers who compare well with their male counterparts.
Featured here is Leigh Kasperek, playing for Yorkshire against Sussex in the 50 overs per side Royal London Cup, at York CC this year. Leigh also played this year for Yorkshire Diamonds as an all-rounder.
The photograph shows a quality square cut by Leigh, and I think the look of determination greatly enhances the picture.

I finish with the picture that started the season – Joe Root and Gary Ballance leaving the pitch after compiling a century apiece in an unbroken third-wicket partnership of 253. It was Gary Ballance's 2nd consecutive Championship match he'd hit a hundred, on his way to 5 in-a-row.
Why I particularly like this picture is because it was taken as they were passing in front of Trent Bridge's wonderfully informative scoreboard and a caption to the photograph is barely necessary.
The fact the image was planned and well-executed is pleasing. The photo is not a technical masterpiece but it doesn't detract from the what the picture achieves.
All these photographs have flaws, some obvious, some not so clear but as a group, they highlight many of the reasons I love cricket photography.
Now if a magazine, newspaper or individual would like to send me to cover England's Winter series in South Africa, that would be a wonderful climax to a 'lifetime's love of my hobby.
(Yorkshire's pre-season tour 2020 would do!).
Editor's Note: Thanks to John for that literal snapshot of his life through a lens. I'd like to add an extra one he took to the mix. He recently photographed the Headingley Ashes Test and captured key moments from across the four days on the field, as well as the carnival atmosphere off it. Take a look here….
I like the way Jonny Bairstow has demolished the stumps, microphone and all. There's a lot going on from the desperate lunge, concentration on Bairstow's face and all as sharp as a pin.
I've worked with John for some time and he's hugely talented photographer. You can catch him as @JohnHealdPhotog on Twitter or visit https://www.johnhealdphotography.co.uk.
Latest posts by Cricket Yorkshire
(see all)