With clubs in the midst of their All Stars and Dynamos programmes, it felt like a good time to share this interview with Joanne Wootton of Worsbrough Bridge Cricket Club.
She's at the heart of one of the most successful programmes in the area, with lots of girls joining and playing for the club.
Dean Smith, of the Yorkshire Cricket Board, told me that Worsbrough Bridge currently has one of the highest ratios of girls involved with any All Stars programme across South Yorkshire.
Their momentum led to a women and girls' softball team two winters ago, which Joanne is a part of and this winter, they were crowned league and finals day Group A champions (going undefeated throughout the season).

Worsbrough Bridge now have two softball teams in this year's outdoor league, their first team making its debut in Division 1.
What's the secret? Over to Joanne…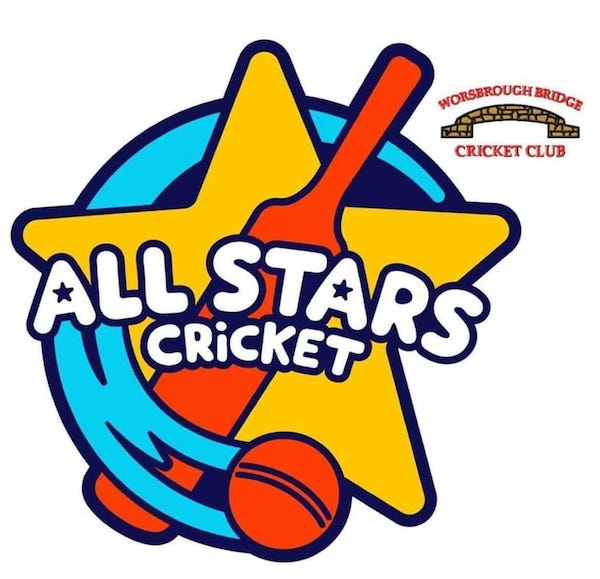 How did your journey with Worsbrough Bridge begin and specifically All Stars?
I first got involved with Worsbrough Bridge Cricket Club seven years ago when my son Archie started playing for the under 9s.
Five years ago, I was asked by Alan Littlewood, my son's coach, if I would be interested in becoming involved with the All Stars as the club had tried the previous year but hadn't got it off the ground. I thought it would be a bit of admin and talking to parents, Alan had the perfect activator in Adrianna Darlow to run the session.
I said yes, as I already had a love of cricket and it looked great fun. At our first All Stars training, it was pretty clear that flip flops were definitely not suitable footwear, and I would actually be taking part in the sessions too, not just doing the admin.
Myself and Adrianna (or AD as we call her) started our first Worsbrough All Stars with 10 kids and we had a blast.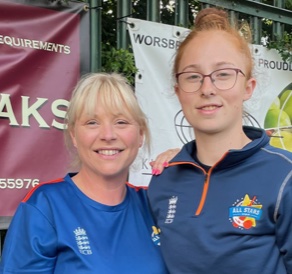 How has All Stars evolved and contributed to the success of junior cricket?
All ten of those children went on to our under 9s and most of them now play hardball cricket for our under 11s, my daughter Daisy included. Each year, our numbers have increased and our All Stars sessions have become a great success.
The year before Covid, we had a very successful season being one of the only clubs across Yorkshire to have 50/50 split between girls and boys with AD and I at the time, one of the only all-female activators for All Stars. Due to this, I took part in an International Women's Day presentation for the YCB.
The All Stars programme has helped our junior section immensely, this year our under 9s team is made up of past All Stars and the majority of our under 11s came from it too. It's a fantastic sight on a Friday when you go past our ground and see the 41 All Stars out having fun, alongside past All Stars training with the under 9s.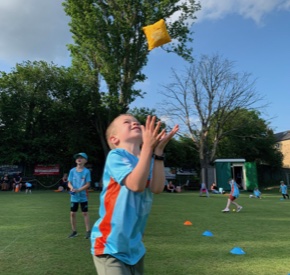 What would your advice be to those looking to start or grow their numbers with All Stars?
For anybody thinking of getting involved with All Stars, I would say 100% do it! It's an amazing thing to be involved with and no cricket experience required; you just need bags of enthusiasm and not be afraid to run around making lots of noise and being a bit silly at times!
I have been really lucky, myself and AD get on amazingly, we are best friends and we bounce off each other, and we're never afraid to make each other look daft in front of the kids, which they all love.
The club call us the dream team!
I feel the success of our sessions is down to how well AD and I get on but also because WBCC All Stars is a whole club thing. Everybody within the club is involved and supports us.
The juniors come week in week out to help and this year, we have enlisted the ladies' team to help too. We have parents and grandparents from our older sections who come to run the shop, the club's senior players, secretary, chairman and groundsman are always on hand to help.
---

The club has always been 100% behind us but as numbers have grown, All Stars wouldn't work without them all. You need as many helpers as possible to make it run smoothly. The club, AD and I are very active across social media as well as in local schools. Word of mouth has also been great for us.

---
We have a What's App group for parents that we share info on, keeping them up to date with everything. We are a very inclusive club and everybody is welcome, we have children with many issues and will adapt things to make sure WBCC All Stars is for everybody.
Stickers is a massive thing to our kids, they love the WBCC stickers at the end! We have a big party and presentation at the end of the course, resulting in a mass water fight. All the kids get a medal and all parents stand around and we get them to make a lot of noise while the kids walk in.
My advice to clubs setting set up All Stars, is to just make sure you always have plenty of help, it runs so much better the more help you have. Also, keep kids in smaller groups to keep them busy.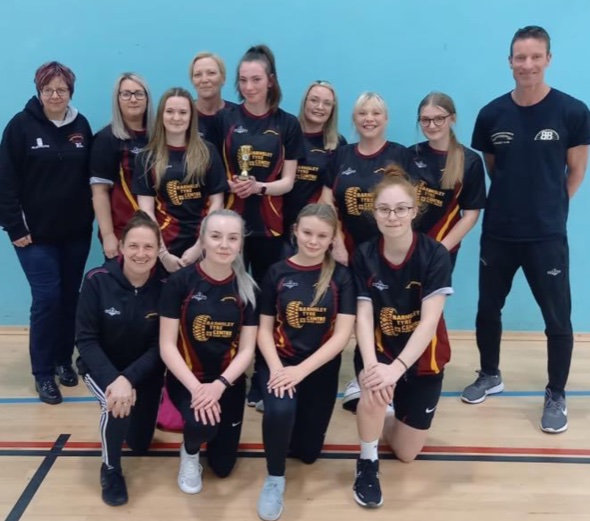 4. I see you play for the women's side too at WBCC… what are you looking forward to at the club in the coming months?
We are a fantastic supportive and inclusive club, everybody is welcome. As a club, we are looking to grow across all levels, we have under 9s, under 11s, under 13s, under 15s as well as a Sunday team who play in the Barnsley Sunday Cricket League that we use as a development side.
The seniors have two teams playing in the Yorkshire Southern Premier League in Divisions 3 and 8. In the last 18 months, we set up a ladies' team, starting with some younger ladies but then made up with mums.
It has been an amazing time for our ladies' team… the first year, we won the South Yorkshire Women & Girls Indoor League (softball) and we did the same this year too.
---

I must say signing up for the Ladies' team has been amazing… never did I think I would take up or be a bit of a cricketer at the wrong side of 40!

---
As with All Stars, the whole club are 100% behind the ladies' team watching and supporting us. As a club, we hope to continue to have success for all our teams and for our junior sides to keep growing.
We are an amazing club run by a fantastic bunch of volunteers who work so hard, players giving their time to coach the juniors and ladies, wives, girlfriends, parents and grandparents coming to do the shop, teas and all there supporting the club.
WBCC is a village club and very family-orientated, it's a bit of a cliché really, but it really is like a family, all teams support each other.
Myself and AD get a lot of credit for the success of All Stars, but without the backing from everybody at the club, it wouldn't work as it does.
***
Thanks to Joanne for sharing her thoughts on running All Stars and the wider impact it has. You can see all that Worsbrough Bridge CC do via their Play-Cricket website, as well as the Worsborough Bridge Facebook page.

Latest posts by Cricket Yorkshire
(see all)