The rubik's cube that is international selection has illustrated some worrying flaws during England's Test squad for the West Indies tour.
I know what you're thinking…that this will be a generic moan about how all six Yorkshiremen aren't being picked by England.
Not even close. It's goes beyond whether Lyth or Rashid are selected (although we'll come to that).
Whatever county you support, down the years, you will have been surprised, delighted or appalled at the makeup of England squads across the formats.
That's never going to change. The selectors will always get it hopelessly wrong for some of you.
Picking these sporting squads to represent a country is a particularly thankless task.
What I'd like to see is more transparency, understanding of the process and a shakeup of who makes these decisions.
Having to justify each and every selection is unrealistic but there's a middle ground.
We don't really know much about the way these decisions are reached but an opportunity to slightly demystify the selection bubble would go down well.
What currently happens is a beige, primary coat that glosses over the questions all the fans are keen to get answers to.
Ok, enough with the painting references…
You could argue that this is the media's job; to ask the probing questions – but getting satisfying answers to those is no mean feat.
The England and Wales Cricket Board (ECB) are open and keen to share in some aspects of their operation as a governing body.
We get minute-by-minute tweets, Vine videos and Instagram photos in an attempt to make fans feel part of Team England.
But still, whatever England achieve in the West Indies, there is that lingering fug of disenchantment.
A million selfies or a tidal wave of social media froth won't ultimately distract from the hard truths (as I see them, anyhow).
What are those?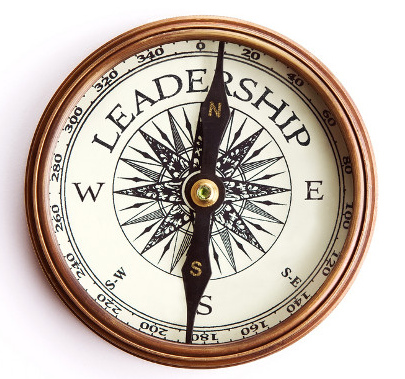 1. England selection looks to be dictated by the swirling uncertainty surrounding the ECB hierarchy.
The touring party for the three-Test series in the West Indies felt like a refreshing Caribbean breeze after the World Cup.
There was a nod to Yorkshire's County Championship squad and faith in Jonathan Trott, who has answered all the questions asked of him on the road back to Test cricket.
But, what has transpired is a safety-first approach and it's hard to escape the suspicion that this is borne out a fear for jobs, given Alastair Cook, Peter Moores and perhaps the selectors themselves, are currently under scrutiny.
2. Adam Lyth absolutely should be opening the batting for England
Following on from what might outwardly look like an entrenched fear that to lose this Test series would precipitate jobs being axed, England have chosen Jonathan Trott, ahead of Adam Lyth.
Whether this route is a safer, more conservative pick is up for debate. Trott is back in the spotlight after his mental torments and I wish him well.
He has relapsed several times but fought his way back, proved himself on the cricket field and deserves to wear an England shirt.
Absolutely no question though, Trott should be batting at three. Or four. Or five. You get my gist.
Adam Lyth actually opens the batting rather than being pigeonholed there, let's put that out there as a novel concept.
I've no particular favouritism with Mr Lyth having interviewed him a few times but we don't particularly know each other, well, from Adam.
He has shone in county cricket and for the England Lions and then thumped a century in front of the England captain against a strong MCC XI out in Abu Dhabi.
Lyth has literally done everything asked of him and it sends a peculiar message to aspiring county cricketers that if you outperform all of your peers and a position is available, you still don't get your chance.
No-one has a divine right to play for England and it's worth appreciating that we don't see what the coaches see in training and around the England camp (including Paul Farbrace who will know Lyth's game better than most).
Yet, picking him as a reserve opening batsman looks and feels wrong and again it feels tied into his tag as 'newcomer' and the perceived risk that entails – despite the same risk attached to Trott's re-emergence.
The hovering spectre of Colin Graves, who was quoted in the press in no uncertain terms that England ought to comfortably beat the West Indies, is exerting its own subtle and not-so-subtle pressures from afar.
3. When will England stop messing Rashid about?
The case of Rashid is not akin to Lyth when it comes to wearing the three lions but again it smacks of a reluctance to take risks.
Let's not forget that Rashid was given the nod as the second spinner alongside James Tredwell after Moeen Ali pulled out through injury.
Tredwell's performance in this Test is just another reminder why he's a wonderful success story we should all embrace.
That he doesn't even get a game for Kent is Kent's fault, not his or England's.
What Tredwell offers is reliability – are you picking up on a theme here? – but in fairness, wicket taking prowess too on occasion.
What slightly rankles is the way Moeen Ali is being rushed back into the England squad after only the Worcestershire game to prove his form and fitness.
For better or worse, would it not be better to back their original decision of choosing Rashid and let Moeen Ali get fully fit in county cricket ahead of rammed schedule?
Those who watched Rashid bowl in the St Kitts game have highlighted an average performance – and yet England wouldn't contemplate drop Cook after his low scores.
It smacks of an inner circle where new squad members have less margin for error than those who have been around the squad for some time.
This might be way wide of the mark; it's speculation only but there was a real opportunity to pick a bold England XI, still on merit, but recognising those who've excelled to get there.
So, Rashid either stays in the England squad alongside Tredwell and Ali; essentially a third-choice spinner for two Tests; or they let him go home and play for Yorkshire.
Either decision is doomed to howls of derision but that's entirely of the selection panel's making.
There is a constant hum of disapproval in Yorkshire from some fans about England 'taking' Yorkshire players, as if on some weird loan scheme.
But these latest selection machinations won't quieten that perspective and they don't help the notion that England selection is disjointed rather than a clear pathway between county and national representation.
This time, much of the focus is Yorkshire-based by nature of the fact that the county has supplied a hefty chunk of the travelling squad.
I'm sure Nottinghamshire fans wonder what James Taylor needs to do to get a run in the England Test side and Somerset and Middlesex fans think Compton was hard done by.
What appalls county fans is when players aren't picked for England but equally are left in limbo, presumably their confidence eroding, and not playing for their county either.
England needs a squad to cover all eventualities but, particularly with Lyth and Rashid, it's difficult to conclude anything other than they have been let down – and I'd be saying that if they played for Leicestershire or Middlesex.
Let's get something clear. Cricketers need to prove themselves and make the case irrefutably to be on that teamsheet for England.
But there needs to be faith in the system and the tectonic plates shifting across the ECB management may be filtering down to the way England chooses its side.
Adil Rashid not being picked for England isn't a terrific surprise; particularly given their reluctance down the years to trust a legspinner and their propensity to leak boundaries.
But then why take him at all? If England have no real desire to put legspin back into their strategic thinking then let the Bradford twirler work his magic at county level instead.
Again, who knows what is happening behind the scenes but this slightly paranoid feeling that the England squad have their favourites and breaking into that circle requires power tools is hard to budge.
I'm usually the ones calmly providing a counter balance to passionate Yorkshire fans who roll their eyes at losing such a number of key players to England.
After all, representing your country is the summit to strive for. At least it used to be before the coffers of the IPL blurred the lines between national pride and freelancing across continents.
But, it points to a broken system.
What's the message? Play outstandingly well for your county and then enjoy the reward of wearing a fluorescent bib; catching some rays and scooting about with bottles of high performance fluids.
International selection has baffled and intrigued down the decades and it will continue to do so but as of right now, it looks to have failed a few fringe cricketers.
Rashid and Lyth may yet play for England; belatedly righting a wrong but messing about with their careers in the meantime do nobody much credit.
That's my tuppence worth and I don't have the insight of the coaching staff and selectors, so make of it as you will.
It's been an odd tour watching from afar via Sky's offspring, Now TV.
It's been strangely hard to feel fired up about Test cricket (something I never thought would be words uttered).
England still frustrate me to the point that occasionally I feel myself subconsciously almost rooting for the opposition – and there are still signs of indecision that seem surprising in professional sport.
When Jermaine Blackwood came to the crease, Jonny Bairstow acted as courier to deliver a message from the coaches to Alastair Cook. It might have been that the food stalls on the far boundary are well worth a punt, especially the honey-glazed ribs. Or, it might have been inside know-how from Otis Gibson on what Blackwood was likely to do.
If the latter, what happened to thinking for yourself?
As Blackwood gave chances that were missed; edging and chancing his arm, England pouted and Stokes glared.
It can't surely be the first time a player has had lady luck on his side en route to a landmark hundred?
Falling out of love with England has happened without me realising it and when they're back on home soil tearing it up in favourable conditions, perhaps that will fade.
For now, a selection process that doesn't defy logic would be a step towards winning hearts and minds.
Latest posts by John Fuller
(see all)