Paul Waring takes a light-hearted look at indoor cricket nets, exploring 20 unwritten rules of pre-season training. How many can you relate to?
1) The perfect length is a ball that strikes the edge of the matting as it hits the floor.
On a real pitch, this would constitute a rank 'long hop', in nets it can be fearsome chin music from a 60mph trundler.
2) There are always some batsmen, for who, the line and length of the ball does not matter and nor does the fate of the stumps if they miss.
This can result in a golf shot straight at the bowler's skull every single ball, always played with 100% power.
3) Any ball that hits the side netting on the up counts as six runs.
4) Batsmen can use the 'can't be out' feature of nets to practice switch hits and ramp shots.
5) Bowlers faced with the above are perfectly entitled to use the 'no no-balls' feature of nets to practice their in-swinging beamer from 19 yards.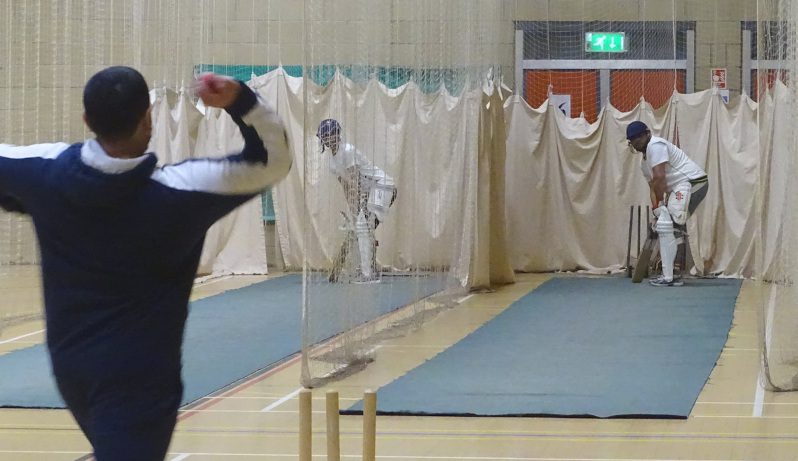 6) Specialist net balls are a given, particularly among those that don't bowl but would like to.
Such balls are polished to the consistency of a baby's bum on one side, and belt-sanded to oblivion on the other.
When you see someone swing it like a banana indoors but they can't deviate a new ball off the straight outdoors, even in thick overcast conditions, you know the reason.
7) Express pace bowlers who get tired switch to off-spin.
8 ) Off-spinners who get tired switch to express-ish pace.
9) 20-25 runs needed off the last six balls will ALWAYS end in six needed off the last. Always.
10) There's always one that doesn't have their nets money on them, they'll always "pay next week".
Alternatively, there's always one that only has a £20 note and since there's not enough change, they'll also 'pay next week'.
11) If a batter plays a good shot, they're usually rewarded with the next 3 or 4 balls coming straight at their head.
12) When it's the turn of a batter who struggles with which end of the bat to hold, this often attracts a large queue of bowlers seeking a confidence boost.
Surprisingly, if a genuine batter comes in, bowlers often drift to the other net as they would rather spend their money on a new bat than dentist bills. Funny that?
13) Batters who are castled often use the sneaky trick of only reviving 2 stumps, thus giving them more chance next time.
14) Every time the stumps at the non-striker's end are cleaned up, usually by a bowler's boot or a straight drive, they sneak forward a few inches.
15) "See the person you're about to bowl at? They're the fastest bowler at the club. I wouldn't bounce them unless you want one back twice as fast when you're batting.'
16) *To a newcomer about to bowl at the same person from the above point* – "See the person you're about to bowl at? They can't bowl and so feel free to dig every other ball in as there won't be any retaliation when you bat."
17) The peculiarity of the huge net either side of the batter makes it near impossible to tell if a shot played square is good or probably out.
This means the most practised shots are: forward defence, backward defence, huge mow straight down the ground.

For a bowler, the balls most practised are: yorker, bouncer, beamer – but that translates to 'full bunger', 'half-tracker', and 'misses the net' for the less accomplished.
18 ) The collective 'we don't really know what to do' moment when a batter puts a ball through a hole in the top of the net and it just sits there.
19) That 'LOL' moment when someone tries to recover the above ball by throwing another ball at it, and that ball gets stuck as well. Double lol if he actually recovers the original guy's ball but his own ball stays stuck. Triple lol if the ball originally stuck was a worthless dog ball but the 'recovery' ball was a brand new cherry…
…and that ball gets stuck too.
20) Speaking of balls, there's always at least one horrible, out-of-shape 'dog ball' being used.
This ball generally won't even have a seam on it and can usually be found being passed around anyone who's forgotten to bring a ball of their own.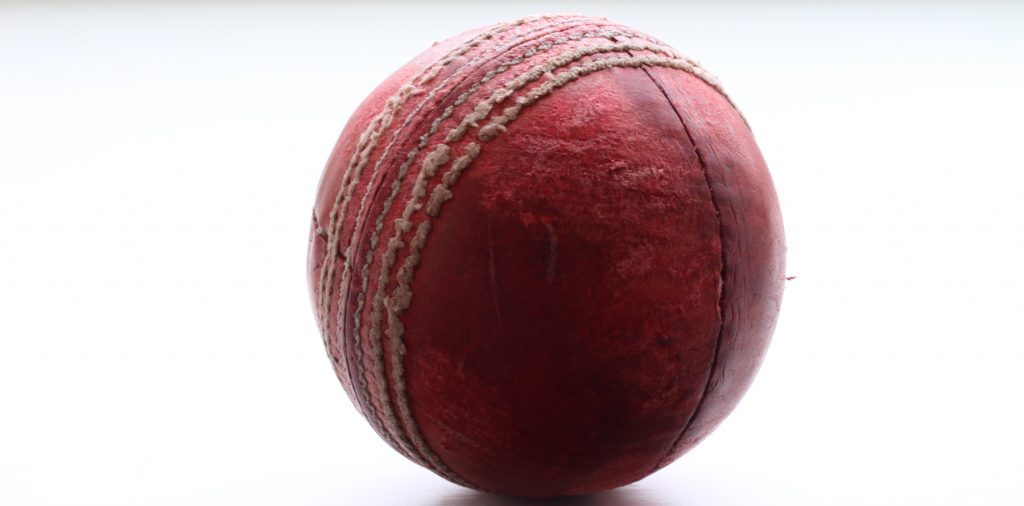 There you go…. thanks to Paul (who plays for the village cricket side, Thornton-le-Dale) for that look at indoor cricket nets. I was nodding along to many of them.
It's a strange ritual in winter. That first indoor cricket net session is absolutely brutal. Wherever you are training, enjoy easing your limbs back into action.
Join the Cricket Yorkshire Newsletter! Want to read more about club cricket this season? Get exclusives, partner offers and competitions straight to your inbox.
Latest posts by Paul Waring
(see all)