Picture the scene. It's Saturday morning and the prospect of cricket puts a spring in your step.
Your fixture at Upper Cragdale 3rd XI is looming and you gingerly prize open your dormant kitbag that reveals muddy, stale whites, several entirely new forms of bacteria and other treasures.
Sound familiar?
Ok, so some of you will have netted religiously since January and have already folded and re-folded your freshly ironed cricket jumper meticulously, like an eager origami student, before the clocks went forward.
Whatever your approach to kitting yourself out for the new cricket season, your cricket bat will go wherever you go and needs looking after.
Cricket Yorkshire has top tips to make sure you're well equipped for those spectacular ducks and double hundreds in the coming weeks and months.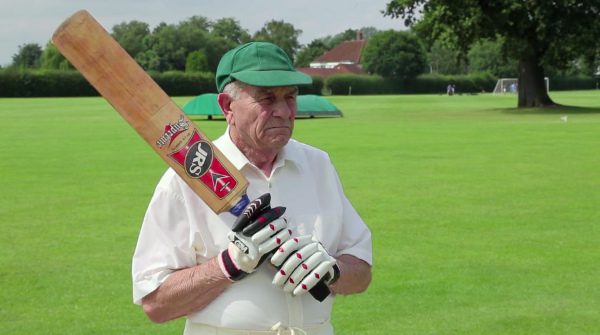 Take better care of your cricket bat

What is the current state of your cricket bat? Many of us barely notice until it's too late and there is a seismic and fatal-looking faultline in our beloved Pro Bazooka FX Infinity bat.
Steel yourself for a shock revelation. Cricket bats are made of wood. I know…where else can you get these nuggets of cutting-edge journalism?
Nonetheless, many of us forget that and let the wood dry out, chuck it around the changing room to bash and dent it and are surprised when our beloved willow snaps.
A cricket bat's life depends on a plethora of conditions such as the quality of the product to begin with, the water content in the wood, how well knocked in the bat is and how carefully you maintain the bat over years.


So…what's your decision…are you going to patch up your existing cricket bat and send it out to battle or raid the cookie jar for a new blade?
Can't afford a cricket bat just yet? No drama.
Spend a couple of hours oiling, sanding and running repairs and you can upscale a knackered looking piece of driftwood to a wooden warhammer that Thor himself would be delighted to use out in the middle.
Manufacturers offer knocking-in and bat repair services if the prospect of impromptu woodwork has you recoiling but the tools you need are simple and cheap.
Sanding the wood first will smooth down the edges and the front-facing blade (the 'face') as your cricket bat will have incurred knocks, dinks and the surface naturally deteriorates.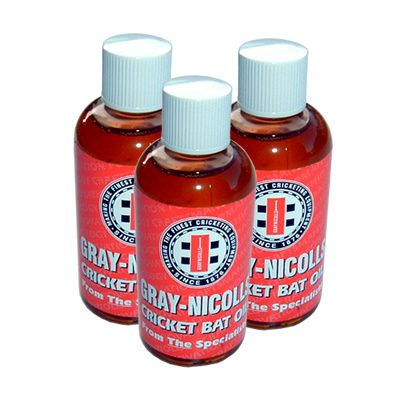 The power of cricket bat oil
Make sure you buy raw linseed or a cricket bat oil from a recognised brand.
Don't be tempted to experiment with olive oil, motor oil or peanut oil, your cricket bat is a run machine not a bar snack.
The correct cricket bat oil will add moisture to the willow fibres of your cricket bat akin to giving it a long and satisfying drink.
Tellingly, it was nearly impossible to find online advice about how much linseed oil to apply and if you dunk your bat in a bucket of oil like a hotdog in a bowl of ketchup then you will completely ruin it (please don't).
I suspect cricketers who over zealously oil bats are in the minority but it will drastically reduce the power of your bat and the wood itself may rot so unlike attacking the cakes at tea, restraint is the better part of valour.
Apply about a teaspoon of oil in total for the whole bat and use either your fingers or a soft cloth to work it into the wood. You'll find the oil goes a long way and don't miss the edges, the back of the bat and the toe.
Avoid the 'splice' area of the bat – that's the 'V' where the handle meets the top of the cricket bat as the oil would loosen the glue of the handle.
Once oiled, allow it to dry overnight horizontally so gravity doesn't tempt the oil to run to the base and collect.
With a new cricket bat, two or three coats (each with overnight drying) is advisable but even if you do a single coat on a used bat then it will thank you for it.
Yes, it's a bit of effort but your cricket bat will then be in tip-top condition to plunder runs or effortlessly secure a streaky four through the slip cordon. They all count after all!
Get a grip…

Cricket bat grips are one of the more under-estimated cricket equipment tools in a batsman's armoury.
It continues to amaze me how poor the cricket bat grips of some even very expensive cricket bats are; as if manufacturers have fitted the wheels, packed in a growling V8 but decided to leave off the paintwork.
You don't want your cricket bat moving in your hands; you don't want to feel distracted by the lack of comfort in your cricket kit; it has to feel absolutely right for you as the bowler with the forty-pace run-up from the boundary rockets in to deliver his thunderbolts.
You're about to smash him for six into the adjoining field and scatter the sheep so maximum control and a clear mind are essential.
So, before the season starts, cast a critical eye over your cricket bat grip – is it torn, it is worn through or has slipped out of place?
Some batsmen like to double up on grips; other will use just one depending on how much of the handle they prefer to feel through a pair of batting gloves.
Whichever route, it's one of the cheapest purchases out there, have a bit of fun, pick funky colours and freshen the look and performance of your cricket bat.
They cost less than a fiver with a bit more investment if you opt for cricket gear tape like GripGrip to keep everything locked down and prevent the grip from moving.




Protect your Toe (not that one)

The toe of your cricket bat can be its achilles heel, if you get my gist.
It's the part of the cricket bat that is most ignored and yet is also most at risk.
Sure, the edges if not knocked in, can split and be damaged but the toe is typically tapped on the ground every delivery you face taking punishment over a long season and absorbing water from damp wickets.
It can hoover up moisture (but not in a good way) and is often the last bit of knocking-in that we do so the toe of a cricket bat can be less capable of responding to a jarring yorker delivery crunched into your boots.
So, check the base of your cricket bat and see a) it has a toe guard – the rubber piece glued to the bat to keep it from slurping up residual moisture and b) if it does, is it falling apart?
There are YouTube tutorials for a bit of DIY maintenance if you buy the glue and cut the rubber to fit your particular bat size or again, you can get a bat company to do it all for you.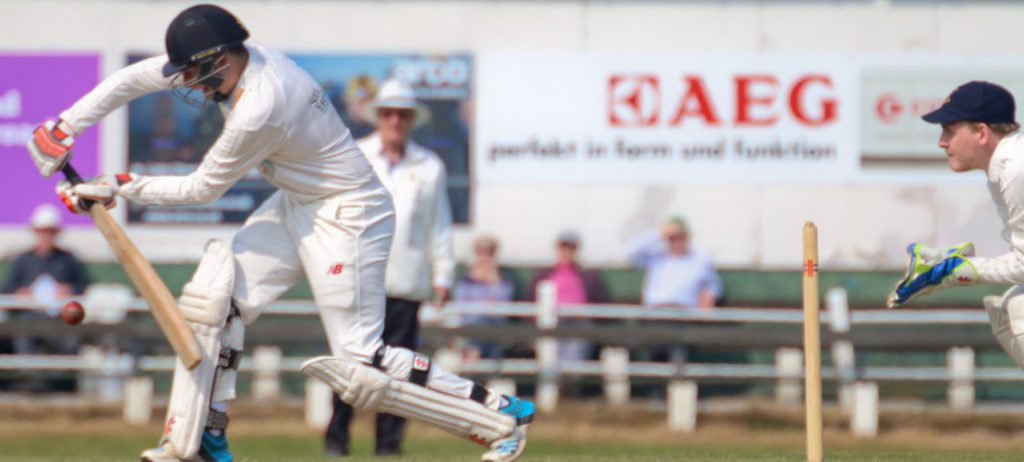 KNOCKING IN A CRICKET BAT
Ok, so you have a cricket bat that has already scored you runs so surely it is all knocked in and rocking along nicely?
Actually, that rather depends if you did an outstanding job in the first place – or knocked it in at all. Many cricket bats now come 'pre-prepared' but this means they've been pressed rather than completely and competently knocked in (unless you've asked and paid for that specifically).
The process of knocking in a cricket bat softens the fibres of the bat and ensures that satisfying, powerful 'ping' as you pose after lacing it through the covers.
To make sure your cricket bat has the maximum power and prowess, it may benefit from additional knocking in – at the very least, it's worth thinking about.
When your pride and joy is buffed, oiled, taped, gripped and repaired then find somewhere quiet with space outdoors to run a quick experiment.
Bounce a new/hard cricket ball up and down on the bat and listen for the sound.
Cricket bats have a subtle but differing range of acoustics as leather strikes willow but the ball should be springing off the bat, making a crisp sound.
Test all areas of the blade, edges and toe and listen and watch for signs of deadspots; the bat will sound dull and you may notice vibrations and the bat or the ball just not bouncing as cleanly off the surface (the toe end is a prime suspect).
If you're knocking in your cricket bat at home, don't do it in the living room with family or husband/wife/dog/goldfish, they won't thank you for it.

With luck, you have an underground Batcave somewhere or own a vast house with a wing reserved just for cricket bat maintenance – if not, go outside as it makes a repetitive racket – or get someone else to knock the bat in for you.
You'll need a cricket bat mallet with its rounded face – a weightier one is better, not light and flimsy but not one of those whoppers from vintage fairground attractions either.
The aim of the game is spend an hour or two knocking in the whole face of the bat and the edges – the latter need to be rounded off by carefully striking glancing blows (at say 45 degrees, not square on).
If you do any or all of these tips above, you'll have taken some steps to reinvigorating your cricket bat in time for striding purposefully out to bat for your first innings, confident that it's going to be your year.
WHERE TO BUY A CRICKET BAT AND GET RUNNING REPAIRS?

This article has been about existing, used cricket bats but with the season nearly here, you might be tempted to invest in a new cricket bat for the 2017 season.
If that's the case, you're in luck…
Cricket Yorkshire has two website partners that offer superb ranges of new cricket bats as well as the products and services described above to repair and upgrade your used bat.

Barrington Sports have bat care products to whip your cricket bat into shape. At the time of writing (28 March 2017), they had 20% off their new range of cricket bats too so check out the latest bats from the likes of Puma, Adidas, SF and Salix.
They also have produced a 2017 bat care guide that is worth your time online as it's a handy online aid packed with all you need to know.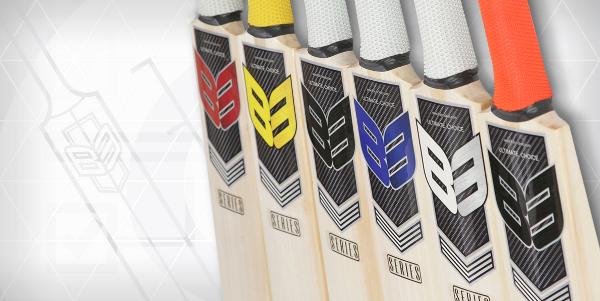 B3 Cricket know their cricket bats inside out and how to get the absolute best out of them.
They are understandably proud of having recently won the All Out Cricket 'Best Bat of 2017' with their DB1 Series Bat (Grade 1 custom made for £330).
B3 Cricket give you infinite customisation as you build your perfect bat from weight to profile to colours.
They cover all price points so why not have a click round their website if you're considering a cricket bat replacement?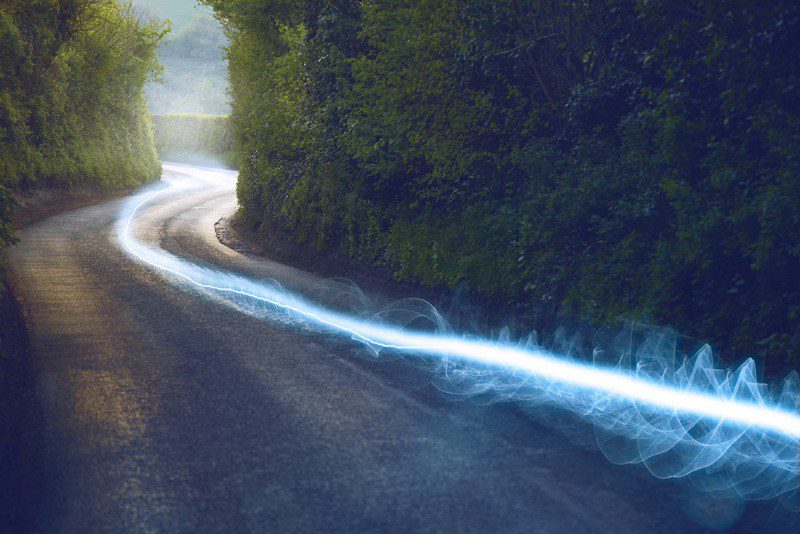 USEFUL ARTICLE?
Please share this using the Facebook and Twitter buttons at the top or bottom of this page if you found this useful.
You may not realise it but you are all incredibly influencial and with a few clicks of the mouse, can start any article going viral and zipping round social media.
Do you / your cricket club want to find sponsors, fundraise successfully and grow your membership?
Learn simple, step-by-step methods to create incredible value for members, sponsors and funders.
Our Make Money For Your Cricket Club e-course is an enjoyable way to learn at your own pace.
It covers 4 modules with short video lessons:
Membership
Events & Fundraising
Sponsorship
Grants & Funding
Latest posts by John Fuller
(see all)