Cricket Yorkshire is partnering with Serious Cricket in 2023 to promote their teamwear and cricket equipment.

Any club signing up as a teamwear partner gets two sets of printed stumps worth £140 as part of the package.

Plus, you're welcome to use a one-off coupon on their website for 10% off cricket kit – CricketYorkshire10.

(*Cricket Yorkshire earns a commission (at no cost to you).

***
I caught up with Richard Wells, who is Chair of Hollinsend Methodist Cricket Club in Sheffield to talk about getting kitted out.

Hollinsend Methodist have three senior sides competing in Yorkshire & Derbyshire, while they launched their women's team, the Hollinsend Hollies, last season in Division 3 South of the South Yorkshire Softball League.

Add in a Sunday XI in the Mansfield & District League and a range of junior teams and you can understand why they promote themselves as offering cricket from the age of four to 60+.
For any club, you want cricket teamwear that has the right quality, is always in stock, great design options and a quick turnaround.
(Image: Hollinsend Methodist teen Patrick Walker ended with 7 for 10 against Sheffield Transport for his senior five-wicket haul.)
Hey Richard, thanks for talking to us about all things teamwear. It's always a big deal for any club. Why did you switch to Serious Cricket?
What appealed? We have been with Serious Cricket for quite a while… my recollection was we had samples from them and players felt it was better quality than the supplier we were using, who also were failing to supply in good time. 
We would also gain 'points' that turn into '£' for each order. This has allowed us to order club caps at no cost and either award them to people or sell to members and raise funds.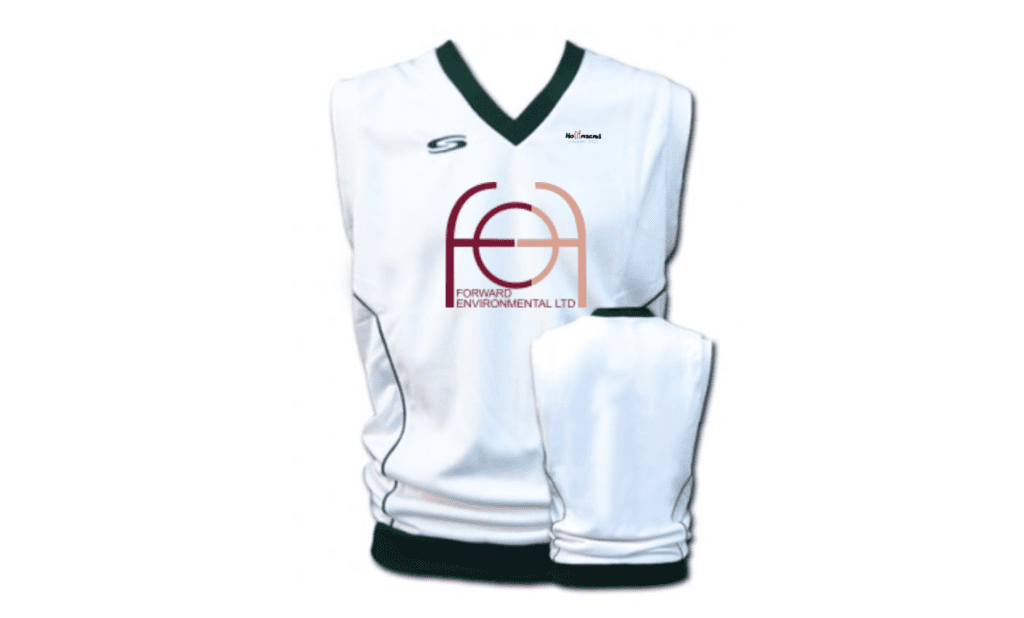 How was the process itself designing the kit and getting it sent on time?
Now it is very easy to order online via a link on Play-Cricket. Also when we have ordered teamwear with a new sponsor, the process has been pretty easy.
We get a nominated member of the Serious Cricket team and work via email or telephone to sort out any minor details. As long as we get the information to them in good time then the kit we have ordered has always arrived in time.
What's been the feedback from players on the kit and using the Serious Cricket Team Store?
The players have always loved the team kit and it seems to last pretty well. There is plenty of the club-badged leisure wear from Serious Cricket on players and supporters around the club so it seems they find the ordering process pretty easy.
There are usually discounts to be had a various times and we widely circulate the offer codes on our social media.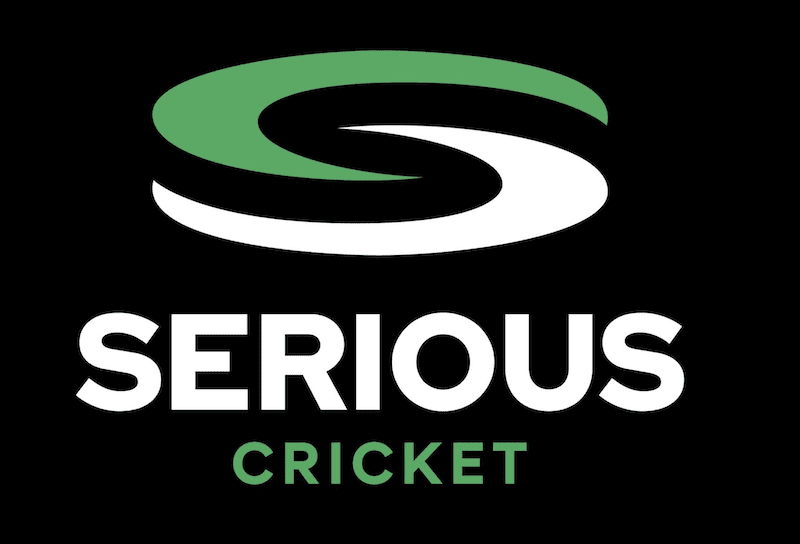 Would you recommend Serious Cricket to other clubs?
I would definitely recommend a discussion with Serious Cricket to find out if what they offer is right for a particular club.
---

"I guess the fact that I have turned away contact from at least 3 other suppliers this winter says there is competition out there but we have no reason at all to end our relationship with Serious Cricket and look forward to working with them for many years to come."

---
Last but not least… how are you shaping up for the new cricket season?

Nets have seen good attendance and a good vibe across the seniors & juniors looking to play weekend cricket next year.
On the playing front, we have actually lost two of our better teenagers for the coming season as they seek Premier League cricket. Both are on Derbyshire's books and it is on county advice that they move. They go with our blessing and we will look out eagerly to see how they get on.
We also have a couple of new sponsors, thanks to publishing our 'menu'! In addition, there are plans for an extension that are at an early stage but funding won't be easy.

***

Thanks to Richard for his feedback and I wish the Hollinsend Methodist CC squads well across their season. You can read about my past interview with him about 45 years of Sheffield Cricket.
Interested in playing for, volunteering at or sponsoring Hollinsend Methodist CC? You can get in touch via their website or they're @HollinsendMCC on Twitter.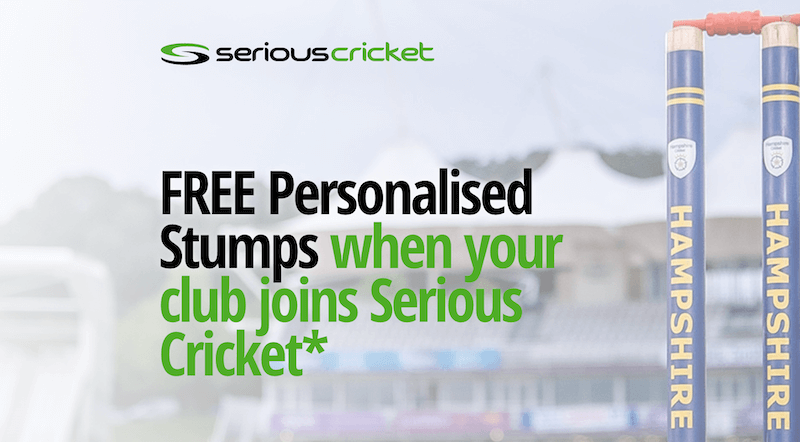 Teamwear Offer – 2 x Free Sets of Printed Stumps
I appreciate cricket clubs want to shop around and there are a few factors that decide ultimately where they go with. Why consider Serious Cricket?

You can promote your sponsors with this free stumps offer but you're not going to switch purely on that alone.
So, here are 4 reasons…
1. Serious Cricket make their own kits in Hampshire – they can control everything from enquiry to design to supply like very few others.
2. No minimum orders, no stock holding, no set up fees!
3. Super-fast delivery times. 3-4 weeks for completely bespoke items (numbers, colours, designs etc) and just 5-7 days for orders via the online team store.
4. More than 1,000 clubs trust their teamwear with Serious Cricket – that's a lot of goodwill and experience.

Plus, Cricket Yorkshire earns a commission if a club makes an order through the links on our dedicated teamwear page. if you like their teamwear and the idea of also supporting this website, plus the stumps freebie, it's a win-win-win!
Whatever route you go with your teamwear, enjoy it, there's nothing like new cricket kit arriving!

**This is a sponsored article for Serious Cricket – if the mood takes you, click to read Cricket Yorkshire's policy on sponsored content*
Latest posts by John Fuller
(see all)