Bill Marshall asks: can a cricket club survive these days merely by being a cricket club?
Probably not, which is why Craven Cricket League club Hepworth & Idle have started and are continuing to spread their wings in different directions.
They realise that to stand still is to go backwards and want to become an integral part of their community – they want their clubhouse to become a community hub, used at minimal cost by all kinds of outside organisations – and not just for cricket.
In the meantime, the club are overcoming local anti-social behaviour problems by outsiders on their Westfield Lane ground, helped by the erection of a fence, and want to form a third team to give their junior players the opportunity of some senior cricket.
Hepworth & Idle are a small club that try to adhere to standards more often seen in the Bradford League and are confident that they are punching above their weight.
Their cricket chairman Dave Matthews said: "We want to promote Hepworth & Idle Cricket Club in the community and show where we are progressing.
"We have, for example, brought in Thackley Football Club, whose juniors are playing football on our site, and we have recently taken on two Eccleshill Barca football teams who are going to be based here.
"They can now call us their home and we want to help both clubs progress to higher leagues."
On the cricket front, Matthews was also optimistic, saying: "We want to start a third team in the next few years and we want our juniors who are currently playing in the second team to play first-team cricket and then maybe move on to higher levels or maybe stay with us."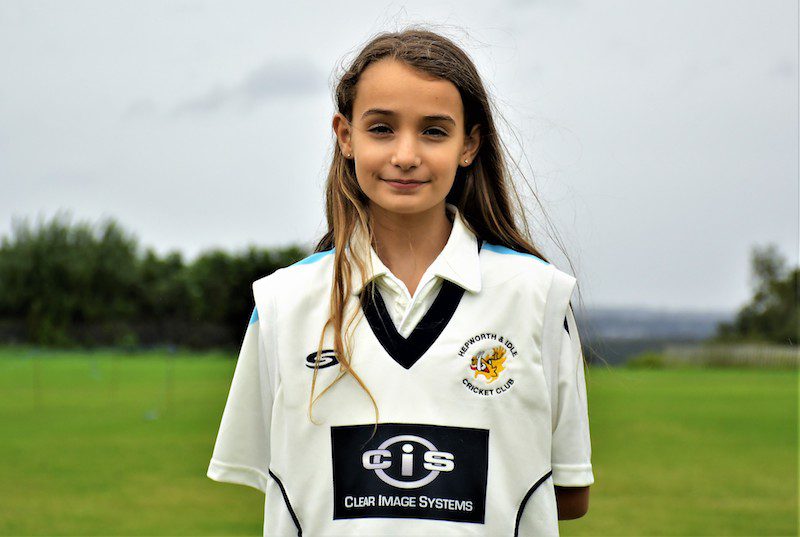 As for junior cricket teams, Matthews said: "We have just started an under-nines, where we admit we are slightly short on numbers at the moment, but we are hoping to advertise for players there.
"We also have an under-11s team who are in the Airedale & Wharfedale Junior League.
"It is our first season in that but unfortunately there has been a knock-on effect with Covid-19, though we have now been told that we can start to plan fixtures so that is definitely going to go ahead.
"As for the under-nines, we are going to merge with a couple of clubs so that the teams can get some cricket in this year.
"Hopefully players from these age groups will progress and we can bring in more players thereafter.
"Overall we want to bring in players from under-sevens to under-15s, and if the older age groups are good enough they will be given their chance in the men's second team and hopefully the first team after that."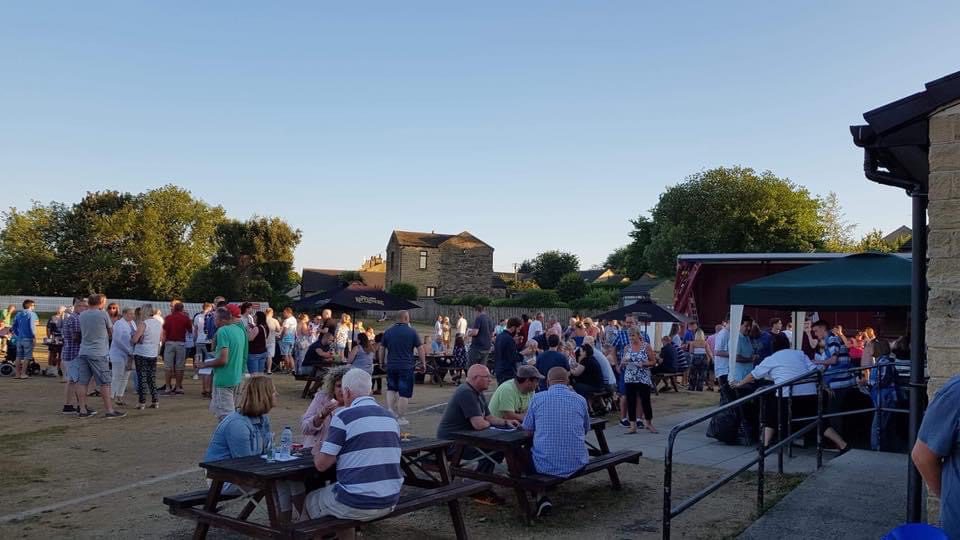 Importance of cricket club facilities
However, Hepworth & Idle haven't been standing still in terms of their facilities either.
Treasurer Phil Robinson, speaking from their neatly appointed clubhouse on Westfield Lane, said: "If you saw what this club was 25 years ago to what it is now it is almost unrecognisable."
"We used to get changed in a hut round the corner and we built this clubhouse in the early 2000s, which has enabled us to become a community cricket club rather than just a cricket club.
"We have a beer festival every year – I think we have had our 18th – and it is known as Idle Beer Festival and we were one of the first cricket clubs in the area to do that.
"It is hugely successful with the number of people that attend, who come down on a Saturday afternoon and watch the cricket.
"Also the bar area has changed dramatically from what it used to be and we have a full-time licensee who looks after the beer and everything, and it is very much part of our business.
"We are a small business even though we are a cricket club, and we are here for the community and we serve the community."
Those with long memories will remember Hepworth & Idle's Westfield Lane ground having a slope – just like near-neighbours Thackley and Idle cricket clubs – but £10,000-plus put paid to their incline.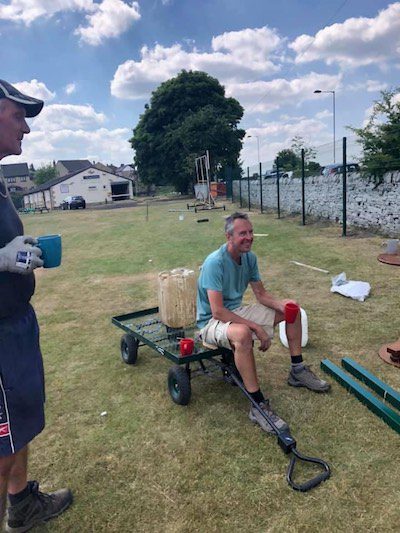 Challenges with security and anti-social behaviour
"We have erected a fence around the ground this year which cost over £5,000, and the superb work of the members in erecting it probably saved us another £5,000.
"It is unobtrusive – people have complimented us on that – and the work of the cricketers on it have made our buildings much more secure, which is better for everyone all round."
This is particularly important as Matthews explained: "In the area we have had a massive influx of anti-social behaviour, and this has not just affected the cricket club but local residents too.
"It has been ongoing for two or three years now and we have had local police involved, while the club personally has suffered something like eight break-ins in about 12 months to two years.
"High-value equipment has either been damaged or stolen and we obviously have had to fund replacements ourselves.
"The fencing was more to do with the ECB (England and Wales Cricket Board) and the safeguarding of children, but it also gives us second protection regarding the club so it is a double bubble really, and the anti-social behaviour in the area has reduced significantly.
"We have had issues with a high volume of drug activity and drug dealing in the area, which has meant that gas canisters and bags of powder and so on have been left on the pitch to the point where we had to get the local authorities, such as Bradford Council and the police, involved.
"We have had a little bit of support there – but not enough in my opinion – and we, as a club, have basically had to support ourselves and the local community.
Local vigilance and cricket insurance
"We also have a local resident, Tony Winder, looking on for us as well (his house backs onto the ground) so he has been our eyes and ears, and we get a lot of support from him.
"He is fantastic, he will come on the ground and help out with the maintenance and things and he just supports the club and likes to keep the club safe and secure without telling tales.
"We have also upgraded our CCTV and put extra security around the windows and bars to try and make the club as safe as we can, but we were at a point where we were as safe as we could be and the next step was to erect the fence, more so for the residents really, and it has immensely reduced the anti-social behaviour in the area."
One consequence of anti-social behaviour has the premium for insurance, and Matthews admitted: "We are finding it really difficult year-on-year."
"We have invested money on the field but everything that we get from behind the bar is invested back in the club – nothing is ever taken away as a payment – but we are having to put a pot of that money aside for the rising cost of insurance.
"We keep membership fees to a minimum and only charge £20 for a family of four for a year for full membership, £15 for a couple and £10 for a single person, and there are not many clubs around here who get that kind of value for money, and with that they get discounts at the bar and so on.
Impact of sponsors on junior participation
"The juniors also get pieces of equipment – we have just supplied them with two lots of equipment for example – and we are quite lucky in that we have sponsors such as Lee Matthews, who owns his own company, LPM Construction.
The cricket club's four other junior sponsors are Martin Townend Estate Agents, SJ Facilities Ltd, Clear Image Systems and Crucial Engineering.
"Without them, this equipment for the juniors would be really difficult."
Matthews added: "I also contact Jeanette Sunderland, our local Bradford councillor for Idle and Thackley, quite a bit and there is a proposition that we try to expand as a cricket club."
"We do that by moving to the next level and we are in the early stages of starting a third team (they cannot play at Westfield Lane because either the first or second team would be at home) and we are in talks with another cricket club about making their ground available on Saturdays.
"We are speaking to the leaseholder there and we are in negotiations, but the third team will bring in the 14 and 15 year olds which, with the help of older players who wish to step down to the third team, will bring them on.
"Jeanette is quite interested in us making it a community cricket ground and, although we would play our cricket there, it would belong to the community."
The clubhouse at Hepworth & Idle is not just there for cricket and football, however.
Robinson said: "We hire out the club for parties, wakes etc and we are open to anyone who want meetings here."
"We are seen as a focal point of Idle village really and, although progress has been slow at times, we have come on in leaps and bounds and we are now at the stage where we are part and parcel, and locally everyone has heard of Hepworth & Idle Cricket Club, both on the field and off the field."
Matthews added: "We also have a local band called The Flow (a four-piece rock band formed in Idle in September 2018), whose members are aged from 14 to 17, but unfortunately they lost the place that they used to practice and learn and rehearse.
"They now use the club when they want as they have a set of keys and they even use the bar when they are here on their own and we don't charge them for use of the facilities, but we have an agreement in place that when the beer festival is on they will play at it.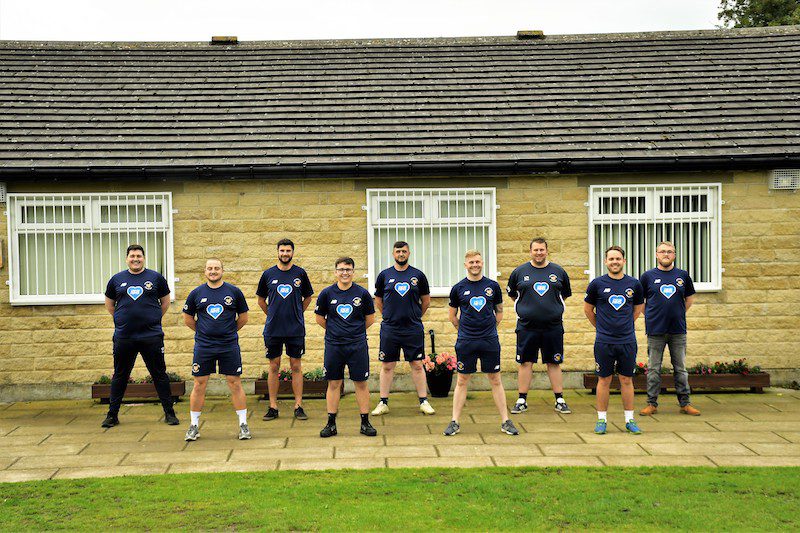 Importance of Community at cricket clubs
"However, it is disappointing that the club is empty during the day so we are always open to options for groups who want to come forward and use our facilities, such as a community centre for the elderly for things such as bingo and make meals, teas and coffees etc."
"One thing that I have noticed during the lockdown is how lonely the elderly are, and I include my mum in that – they have found it really hard in these times – and they need people to support them.
"We are open to coffee mornings and the like and we would not charge those groups or relevant person other than a donation for the gas and electrics, and hopefully the community will use the building and enjoy the building as we are more than a cricket club and we are approachable as a club and I am approachable as the chairman."
Robinson admitted: "I have been involved with this club for over 30 years since the beginning and I have seen progress year on year.
"We are not perfect by any stretch of the imagination but we move along with the times, we are getting bigger and better each season, and that is the big thing for me.
"We are continually evolving and keeping ahead of the competition if you like.
"We never sit back and become complacent. We are always striving to improve on the field and off the field becuase when the sun is shining, like most places, it is a superb place to watch cricket.
"Most people who come here enjoy the camararderie, the ground and the facilities that we have to offer because within the Craven League we are one of the best in terms of facilities."
Matthews added: "Four years ago, we lost our groundsman, who moved onto pastures new and as a club we were in a bit of a quandary and were panicking because we know how much work the square and ground takes.
"I do a lot of the groundwork myself but we were lucky in one sense that Idle Cricket Club folded and we got Graham Kemp, who does a superb job as head groundsman."
Robinson added: "I would suggest that over the last 10 years, and I am not exaggerating, we have spent about £25,000 on the ground – we spent £11,000 when we took the slope out – and to play on our ground as a batsman it is a paradise, and that is down to Graham."
"We feel lucky that we are in a good area and we attract people from all over to play.
"We are a totally amateur club that very much punches above our weight, we are forward thinking and we behave as if we are in the Bradford League – that is our philosophy, and we are proactive in most areas trying to keep ahead of things."
Matthews added: "We have 35 playing members at the moment, some of whom are coming towards retirement as cricketers, including me, and we have about 24 or 25 of them available, with one or two dropping out due to the Coronavirus guidelines."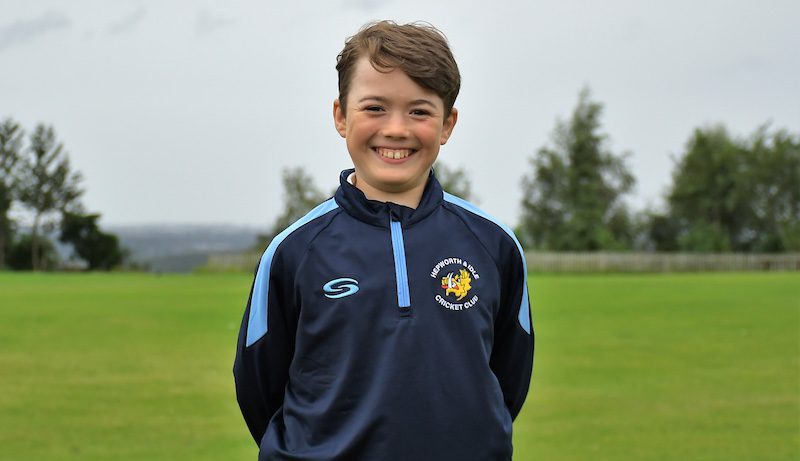 Dads playing cricket with their sons
"I am somewhere in the middle in terms of playing longevity but it is my aim to play cricket with my two boys – Harvey, who is 16, is already playing at second-team level – and once my youngest Finlay, who is 11, plays then that is perhaps the time to step back a little bit."
"But every decision that we make is not an executive decision. It is a club members' decision and it will always be that way, especially with regards to how the money is spent."
Matthews confessed: "We have our downfalls, we are not perfect, and last season we had some disciplinary issues, but we work with the league and we are all learning and we are learning our roles."
Matthews said of the truncated 2020 season: "All I hope is that no club folds as a result of this Coronavirus pandemic."
"I have played for 30-odd years and have already played at two clubs that have folded – Eccleshill and then Laisterdyke, both in the Bradford League, and it is devastating."
"We are in unprecedented times, and no-one ever thought that we would suffer something like Coronavirus, but we have the guidelines sewn up. We have done a lot of work to get the club ready because we knew exactly where we would need to be in terms of sanitisation."
Editor's Note: Thanks to Bill Marshall for that in-depth feature on Hepworth & Idle Cricket Club and to Dave Matthews for the insight into all aspects of the triumphs and challenges of running a cricket club.
Latest posts by Cricket Yorkshire
(see all)