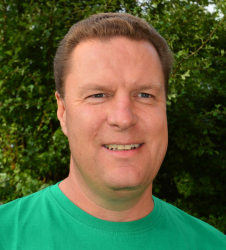 Latest posts by Andrew Gallon
(see all)
On three days of the recent four-day heatwave, I was lucky enough to watch cricket.
Had there been any shade available to the spectating hoi polloi, at the County Ground, Derby, I might well have secured a full house.
I don't usually see so much cricket in such a short time but I'm starting to realise, in a few weeks, there won't be any to watch (October's annual Arthington Cricket Club Festival, notwithstanding). Another season flashes by.
Heatwave day four found me at Streethouse Cricket Club, just west of Featherstone, in what used to be coal mining country, for the Pontefract & District Cricket League's T20 Finals Day, a three-match affair.
The Dyson-Skidmore Trophy (historically, I learned, played as a 40-over competition) was on offer to the winners, who turned out to be Hemsworth Miners Welfare Cricket Club.
---

Hemsworth were much the strongest team on show during a very full, enjoyable day's cricket. In their semi-final, the second match on the schedule, the Wells beat Crofton Phoenix by 94 runs then, in the decider, eased aside West Bretton, by six wickets.

---

It was the first time Hemsworth Miners Welfare had lifted the trophy since 1997.
With the mercury again pushing the early thirties (I wish I were!), shade was in short supply at Streethouse's tidy ground, which is tucked away off and below the village's main street, reached via one of the sharpest 'doubling back' right turns I've ever negotiated.
Arriving early, I was fortunate to bag a spot, overhung by trees, in the southeast corner. It kept me in shade from half-nine until the last hour, when I upped sticks and moved my cricket watching kit to the west end.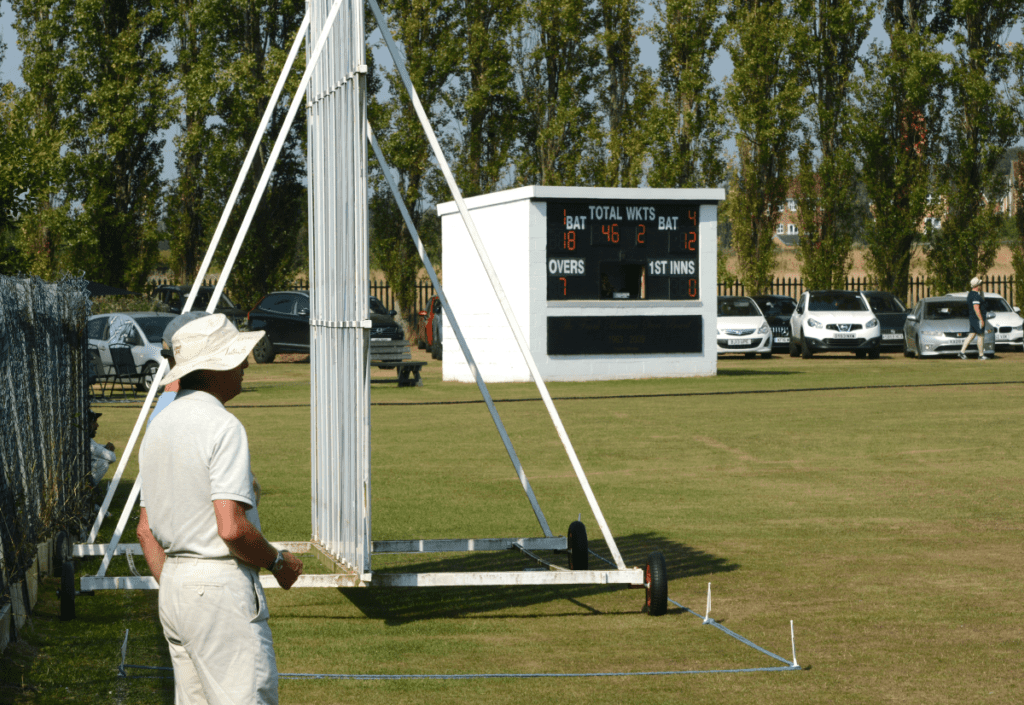 Perspiring boundary circuiters congratulated me on my choice. "You've got the nicest spot in the ground," remarked one. "I hope you've paid triple," quipped another.
Makes a change. Often, fellow spectators eye me, quizzically, before asking: "What [on Earth] are you doing in the shade?"
A biker couple, suited and booted in 'fish-out-of-water' protective road gear, were among the 180 or so spectators. Doing laps (this 10,000 'steps' thing, maybe), they shed layers until, finally, the bloke admitted defeat and removed his heavy boots, to reveal M&S socks.
Streethouse's pitch is a very good size. It falls away slightly, towards the northeast corner.
The modern, single-storey clubhouse, which ticks all the boxes, is positioned in the northwest corner.
---

Behind the clubhouse is a line of mature poplars, planted as a windbreak, possibly, in these Yorkshire flatlands. From late afternoon, they cast long shadows, providing lots of shade.

---
At the north end, homes and their back gardens are hard up against the ground's perimeter.
Opposite, beyond a palisade fence (one of our least appealing inventions), a riotous little jungle obscures Went Beck. Hit a ball into those thickets, and it's gone for good.
Further south, on such a still day, trains could be heard, hurtling along the main east coast railway line.
A spotless scorebox, in the southwest corner, is dedicated to Frank Mortimer, a founder member of Streethouse Cricket Club.
Laid on for the occasion were a barbecue (my tasty sausage bap was £3), an ice cream van (he made at least two visits although, sadly, he didn't have Soul Limbo as his tune) and a mobile pizza provider (only popular around tea-time, once the temperature had dropped to manageable proportions).
Credit to the players for providing good entertainment in sweltering heat. Honestly, I don't know how they – or the three umpires – coped.
After the first semi-final, I overheard one of the West Bretton batters telling his girlfriend how unbearable it was, out in the middle. He'd counted down the balls to the drinks break.
The four competing teams had secured Finals Day places via Sunday qualifiers.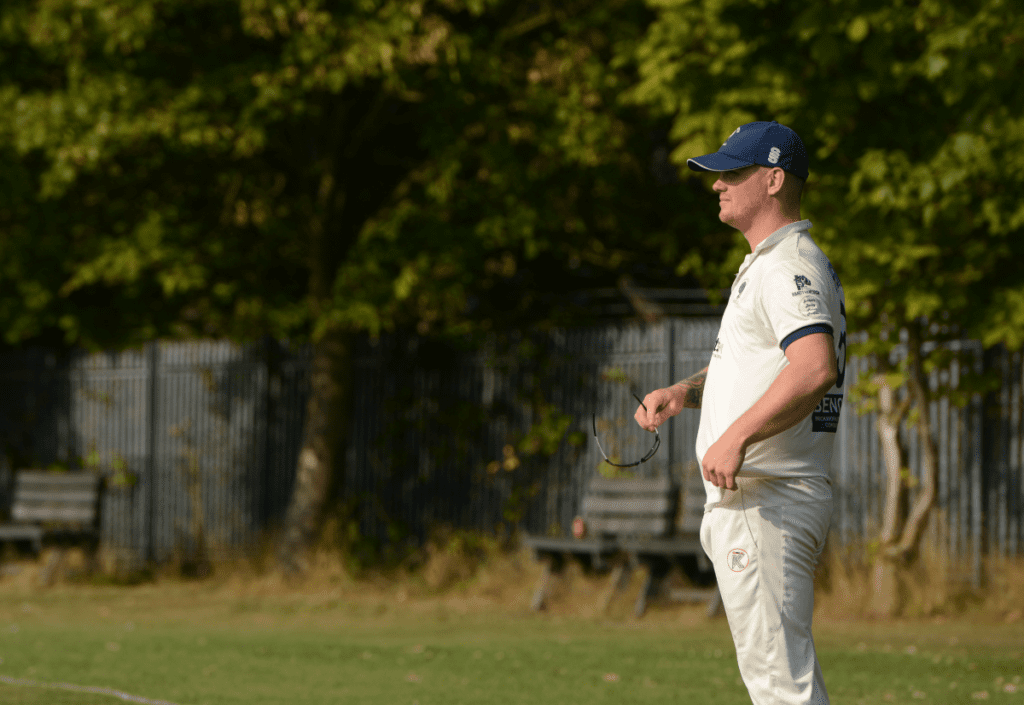 Put in, by West Bretton, Kippax Welfare were on first. Rizwaan Abed (37) and Zuber Patel (22) top-scored in a 20-over total of 161-8. From 84-5, a commendable effort.
With captain Luke Smith (77 off 52 despite a cramp scare), George Naylor (42 not out off 29) and Tom Clifford (29 off 20) dominating the bowling, capitalising on some slipshod fielding, West Bretton replied with 164-3 off 18.4 overs. Reasonably comfortable.
Good news for the West Bretton supporter whose wife had threatened to "take me shopping" if his team's day ended prematurely.
Opting to bat against Crofton Phoenix, in the second semi-final, Hemsworth Miners Welfare then served notice of their intentions by piling up 161-3 in 20 overs. Captain Max Heritage (69 not out off 43) and Jack Whale (63 off 46) led the scoring.
---

Alfie Taberner took 4-20 from four as Crofton were bowled out for just 67 in 12.3 overs. Phoenix seemed over-eager. Some of their batters holed out to poor shots.

---

I'd been warned Crofton would swing the bat. "They won't die wondering," a league committee member informed, having paused for a chat.
I'm not sure, at these three-match T20 finals, whether it's better to win the first semi, then have a good rest before the final, or play right through two games, when you're warmed up and in the groove.
I asked one of the Hemsworth boundary fielders. He didn't seem sure, either!
In the event, playing two on the trot worked out very well for Hemsworth. Having won the toss again, they elected to bowl in the final.
As thin, intermittent cloud threatened to draw the sun's sting, West Bretton never got going. Smith (23 off 15), in at four, was their leading run-maker.
Liam Murphy – whose bowling a team-mate hailed as "brilliant" – took 3-16 and Scott Latimer 2-21, each from four, to leave the opposition at 114-9 after 20 overs. It didn't look enough; anything like enough.
Thanks partly to Hemsworth's impressively secure catching, two West Bretton wickets fell at 54 (54-4) then three more at 86 (86-7).
Tom Hemingway (42 off 40) and Heritage (24 off 18) helped steer Hemsworth to 115-4 in 15.5 overs. Another convincing performance and victory.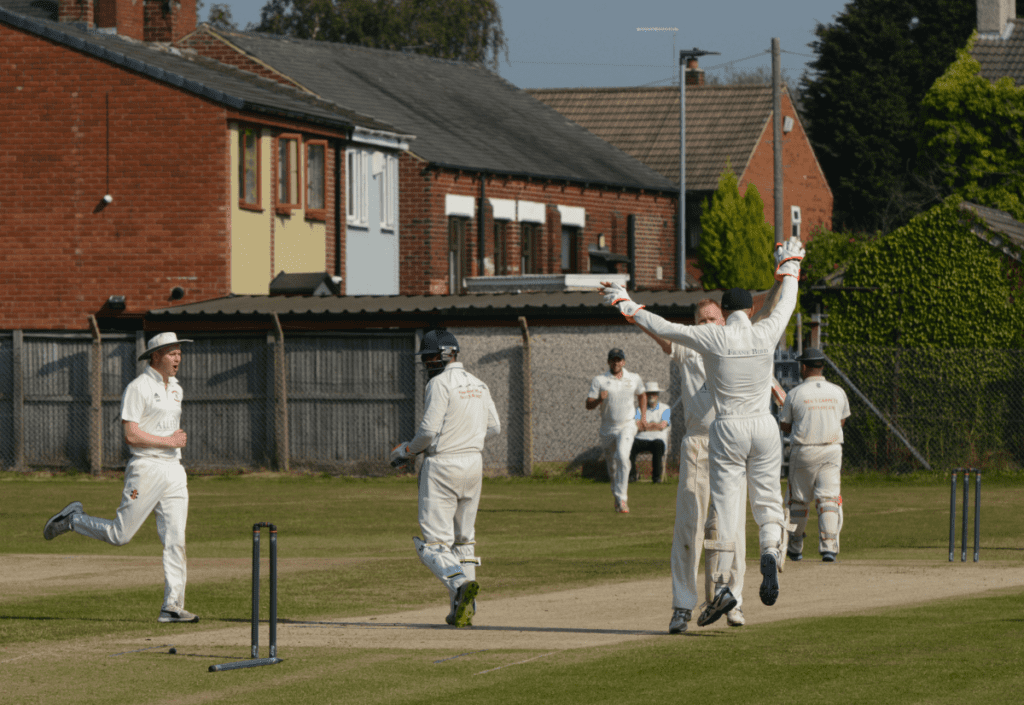 During the Crofton semi, Heritage bagged the catch of the day. Taken at full length, diving, on the run, it was a superb, two-handed effort. Reminiscent of Joe Root's, at Headingley, in a recent Hundred match.
"Max is too good to play at this level," commented an admiring team-mate.
Once again, club cricket came up trumps as a value-for-money sporting day out. Admission – only a quid – included a professionally printed four-page programme. Plenty of free parking, next to those poplars.
Day one of the heatwave had seen me make a first visit to the bucolic ground, at Escrick Park, of Yorkshire Gentlemen's Cricket Club.
Located next to Queen Margaret's School for Girls, nine miles south of York, it is in part set amid crop fields.
Coincidentally, the Gents, founded in 1863, began life playing on the Wigginton Road cricket ground in York.
Its site covered, since the mid-Sixties, by York hospital, the northern edge of that ground would have been about 50 yards from what is now my front room.
To my delight, a former colleague, Timothy Abraham, was playing for the opposition, Free Foresters. Hadn't seen him in a decade.
Liverpool-based Tim's chief claim to fame (unless there are others he hasn't told me about!) is co-authoring a book about cricket in South America, Evita Burned Down Our Pavilion.
---

The Gents play 'timed' cricket. To some, the format might seem archaic, but it worked a treat on this occasion, with the hosts winning by two wickets with five balls to spare.

---
In reality, the margin of victory was a single wicket – because I overheard somebody say the Gents' wicketkeeper had been obliged to go home.
Free Foresters included a Brazilian – Felipe de Melo – in their line-up. Unsurprisingly, the heat didn't seem to bother the cricketer from Rio de Janeiro. He scampered everywhere!
Once again, I was grateful for Nature's bounty: a mature sycamore, at the south end of the ground, kept me out of the searing sun all day.
Very friendly people and a clubhouse brimming with fascinating memorabilia, including a few team photographs taken at the clearly identifiable Wigginton Road ground.
Good to see the Gents had a 2022 printed fixture card – a rarity, in the digital age – available from the clubhouse. A traditional touch, they are always a nice souvenir of a ground visit.
Many thanks to Andrew whose club cricket series, Miles per Gallon, is on cricketyorkshire.com throughout the summer.