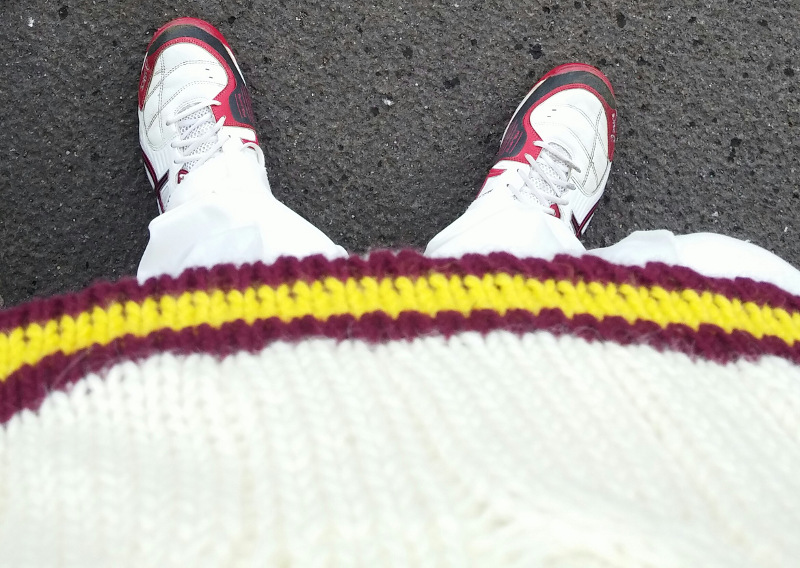 I'll be honest. I never thought this day would come. The decision to fold up the whites for the final time and decommission the knackered, muddy cricket spikes was neither impulsive nor thrust upon me.
Yet, after 31 years of playing cricket, it is the right moment to flick off the bails and call time on life as a skinny, left-arm seam bowler.
It is a game that has given so much, spanning schools, clubs and leagues across four counties from Somerset to Yorkshire.
Choosing on what terms we retire from sport isn't always a headline we can write ourselves…just ask Usain Bolt or Ryan Sidebottom.
After chugging through thousands of overs with a red cherry in my hand, the script was surely meant to conclude with match-winning aplomb by blasting the stumps out of the ground in a cup final?
That it didn't reflects a reality no less satisfying for its honesty, coupled with the knowledge that my cricketing days out in the middle, striving for line and length, had been coming to a natural conclusion like the wheezing air escaping from a mattress.
For the record, my last match was over a year ago; a third-eleven fixture on a blustery hilltop with the Bronte village of Haworth visible on the other side of the valley.
It was a tiny ground; a top-edge through the slip region could – and did – comfortably carry for six onto the grassy bank beyond fine leg.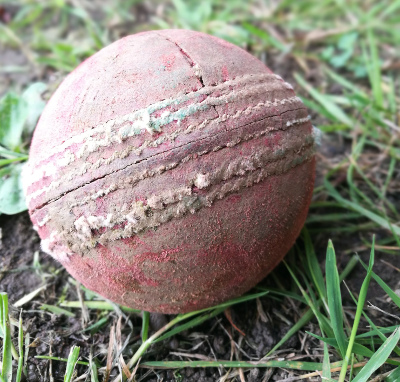 On a pudding pitch where striving for extra pace merely meant the seam would embed itself more tenaciously into glutinous mud, meticulous application was the watchword to keeping the runs down and teasing the batsmen out.
This swansong became a lesson in adapting to conditions, geography and the mood and approach of the opposition batsmen whose tactic appeared to be to welly anything in their third of the pitch, with or without eyes open.
Jogging in from the windswept end that dropped off steeply as if we were a smattering of white dots congregating on the edge of the world, I was reminded of that line in the Bond film, Spectre: "You're just a kite dancing in a hurricane, Mr Bond."

Over several decades, cricket has taught me countless lessons at the coalface in control, patience and fortune but I've never mastered diligent accuracy in high winds.
I don't have the bulk to offset a brutal sidewind that would deposit me on an adjacent strip nowhere near where I needed to be.
Manually propelling a cricket ball is a lesson in biomechanics and that just delivering it with enough gusto to reach the other end was worth of a lap of honour.
The winds pummelled us. Cricket jumpers billowed like catamaran sails. Faces were sandblasted rouge and hands were thrust into pockets.
When the drinks break came, I was privately hankering for a break with tradition. Forfeit fruit cordial the colour of those glow sticks on Bonfire Night in favour of a scalding mug of cocoa.
I strained, wobbled and staggered through twelve overs to finish with 3 for 50; an expensive bookend that concluded a season's contribution of 11 wickets from 60.3 overs, economy rate under three runs an over and a bowling average of 15. Job done.
We hadn't won a fixture all season and slumped to defeat by 86 runs but I wouldn't have swapped it for anything.
Thanks to the persistence of our skipper Graeme, our third team put out a team every week and they were a pleasure to get to know a little and share some laughs with.
Proud to have notched up 400 wickets or so in my adventures on a cricket field, as a batsman I knew my place and that was inevitably at number eleven.
Last in, usually last out and more ducks than all the streams, lakes and ponds in England.
Taking a leaf from the opposition who had attempted to hit everything, regardless of calibre, into the middle of next week, my final innings was more agricultural than the Great Yorkshire Show.
During a bite-sized, eight-ball cameo, three fours were smeared while the gales forensically stripped away any lingering heat signature from bone marrow.
When I was out bowled, eyes streaming and teeth chattering, a scintillating knock of 12 off 8 balls had proved what I had long suspected: a multi-million-pound career in the Indian Premier League was there for the taking.
So what now?
Well, the navy blue GM cricket bag and all of its contents, propped up next to me as I write this, has to go for a start.
It crystallises the decision; akin to a umpire pulling up stumps as the light draws in on a Saturday evening.
I will miss the sweet satisfaction of dragging a batsman into a fateful stroke, setting traps and winning mind games. I won't miss the torn muscles, broken bones or treks across multiple postcodes to watch a boggy field get even wetter.
I can have absolutely no complaints from the game that has given me so much.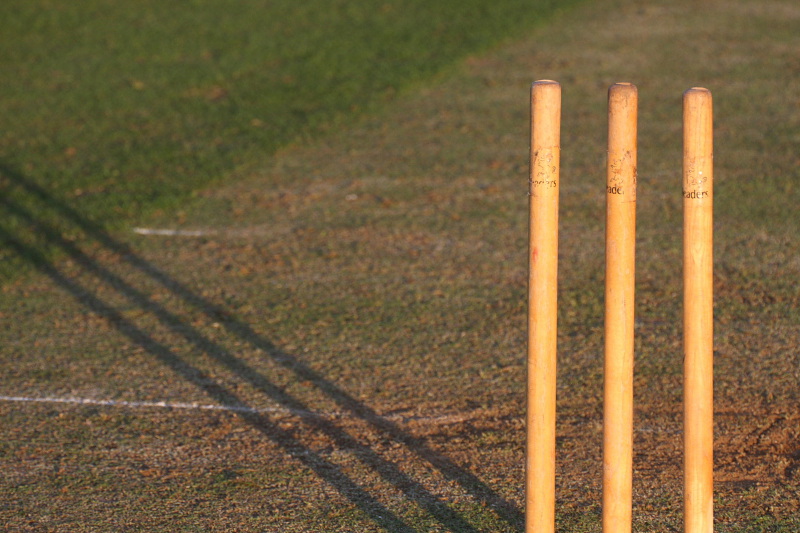 Lasting friendships along with a greater understanding of human nature and the world we live in are treasures gleaned alongside the more definable assembly of dot balls, wickets, no-balls, wides and leg-byes.
Cricket has given and it has taken away; often in the same breath, as if to counterbalance any flickering sense of mastery.
I have snaffled eight wickets in a league match and been struck for 32 in a single over.
Lady luck has fluttered her eyelashes or turned her back and stomped off.
I'm thinking of all those spells beating the bat in fruitless pursuit of reward followed up by delivering utter garbage another week; only to be showered with dismissals I neither expected nor deserved.
As a once-upon-a-time fast bowler, ego is our cricketing DNA, however much we may seek to deny it.
Being tonked for six stung the first time but familiarity bred not contempt but a resigned sigh, complete with double teapot, at any rate.
To that end, allow me a cathartic moment where I admit to being deposited for a maximum to literally every part of a cricket field by those all of all ages and waistlines down the years.
Grandads with fading eyesight and kids with puny biceps have sent my fiery missiles scorching into hedgerows, canals and housing estates.
It was all part of the fun….
To borrow and bend the wordplay of Rudyard Kipling: if you can meet with Triumph and Disaster and treat those two impostors just the same…you'll be a club cricketer, my son.
Playing cricket has been the soundtrack to my summer for as long as I can remember but there are stories to uncover and adventures awaiting across the county with Cricket Yorkshire.
Cricket journalism now takes centre stage at weekends; I can pack away the deep heat and donate the detritus collected over a life in cricket to medical science.
Here's to featuring all of your cricketing adventures on this website instead of poring over the carnage of my own bowling figures or debating LBW shouts.
Latest posts by John Fuller
(see all)