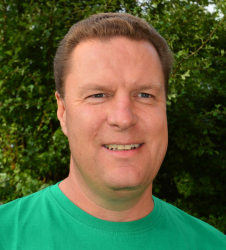 Latest posts by Andrew Gallon
(see all)
Andrew Gallon discovers the future of Staithes Cricket Club in safer hands and an upset on the North Yorkshire coast.
Judging by an astonishingly busy A64 and A169, not to mention central Pickering, half of Yorkshire was driving to the coast on the first Sunday after the COVID guidance easing.
I headed that way, too. But my destination wasn't the beaches, seafronts and cafés of Sandsend, Scarborough or Whitby.
No, I made for Staithes Athletic Cricket Club, whose compact little ground perches high above the older bit of the eponymous fishing village's impossibly quaint (and doubtless heaving) narrow streets, snickets and quays.
"You should've come yesterday," a local told me. "Explosive!"
He was referring to a thrill-a-minute Scarborough Beckett Cricket League Premier Division clash between Staithes and leaders Filey. In 45 overs, the visitors posted 277-7. Staithes chased down this imposing target with a wicket and three balls to spare.
It was maybe asking too much that Sunday's game, a Voneus National Village Cup third-round tie against Great Habton, would be similarly exciting.
As things turned out, however, this North Yorkshire (North) Group Three semi-final provided splendid entertainment.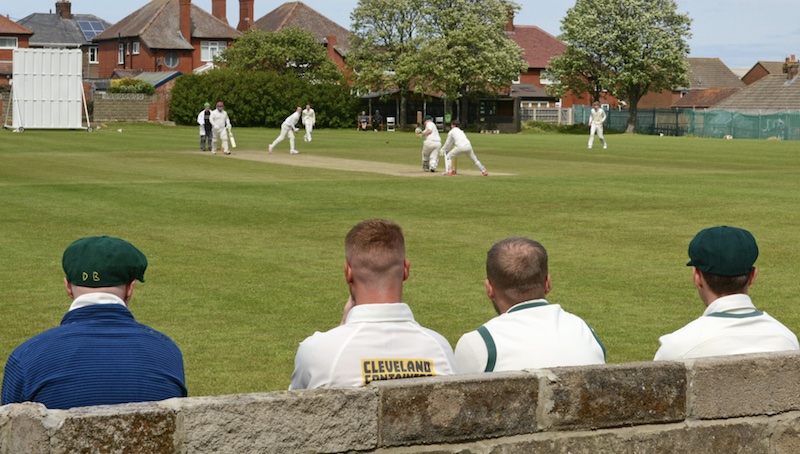 Great Habton, who play in the Scarborough Beckett League's First Division and are widely tipped to secure promotion this season, sprang a surprise amid inescapably breezy conditions.
With eight balls left, and the afternoon's first raindrops starting to fall, right on the weather forecasters' schedule, the visitors secured a tense, nine-run victory.
Before I get into the nuts and bolts of a fascinating contest, let me give you some good news about the Staithes ground, which the cricketers share with Staithes Athletic FC, members of the North Riding Football League.
The football pitch, with some flexibility generally in use between September and March, completely covers the cricket square, which must give the groundsman a few headaches.
The owner of the 3.5-acre site announced plans to sell at an auction towards the end of April. A Staithes version of 'Homes under the Hammer'. The guide price was £85,000.
Locals feared the ground, a priceless community asset, could fall prey to a housing developer. As it is, on three sides, houses hold the enclosure in a vice-like grip. An 'anti' petition attracted more than 400 signatures.
Cometh the hour, cometh the men. A father and son, actually – owners of an inn up the road at Easington. With what appears to be remarkable generosity, they stepped in, pre-auction, to purchase the site for a reported £100,000.
They will now act as site custodians, protecting it, until the four members of the community who have put themselves forward can raise the money to buy it back. Brilliant!
Credit, too, to the vendor; a businessman, I learned, with interests locally. I gather he was under pressure from Scarborough Council to 'do the right thing'.
Long-term, the ambition is to demolish the vast, past-its-best clubhouse at the west end of the ground and build a smaller, fit-for-purpose replacement. The space freed up will be used to lay out artificial pitches, for cricket and football.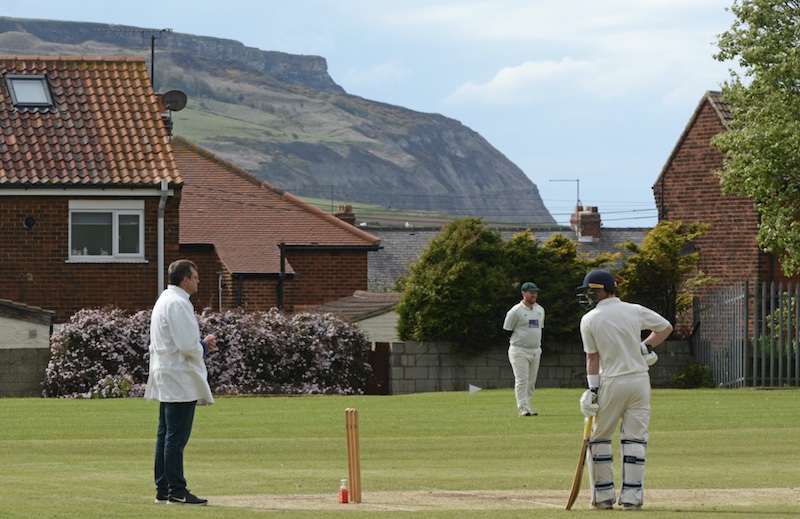 At first glance, the Staithes ground isn't amongst the most appealing in the Broad Acres. Mind you, almost anything hereabouts suffers by comparison to the picture postcard prettiness of the former fisherfolk's cottages at the foot of the cliffs.
Inevitably, many are now second homes and holiday lets. Park at your peril!
I must say the Staithes ground did grow on me. The North Sea is out of sight, but the salty, fresh air is a constant reminder it's very close.
Stroll the south side boundary, and you'll see this is an arena with a strong sense of place.
High ground towards the imposing Hunt Cliff – at 666 feet, the tallest in England – can be seen rearing beyond pitch and rooftops.
Swing your gaze slightly left, and you'll spot (cannot miss, to be honest) Boulby Mine, a major employer. Once noted for potash extraction, it now mines polyhalite.
A Staithes batter, circuiting the boundary after dismissal, told me he worked at the mine. He said the 'face' is about five miles out to sea. Takes the thick end of 45 minutes to drive to it.
Inland, above the clubhouse roof, the low hills rising between Staithes, the A171 and Scaling reservoir provide a green and pleasant backdrop.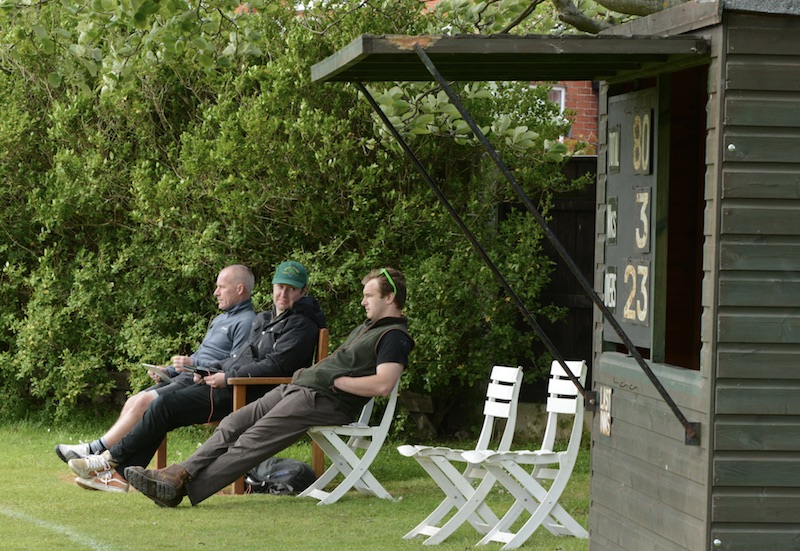 My favourite element can be found in the southeast corner. It's a charming little wooden scorebox, shaded by overhanging trees. None of your fancy digital stuff here. In time-honoured fashion, the scorers amend the board manually, using number boards.
I must mention a shiny new memorial bench positioned at the east end of the ground. It commemorates Michael 'Army' Armstrong, who died suddenly last November.
The Staithes scorer told me 'Army' "did a bit of everything" for Staithes Cricket Club. Sounds like the sort of fella every club needs but aren't always lucky enough to have.
Put in, Great Habton made 170-7 off their 40 overs. "It's not enough," a Staithes fielder remarked, doubtless with an eye on the previous day's events.
The visitors recovered well from 23-2. Ben Holtby (71 off 84 balls), opener John Lumley (36) and Liam Allanby (22 not out) led their scoring. Chris Morrison took 2-26 and Simon Bowes 2-31.
The tea interval seemed to last an age. When I asked a Great Habton fielder how many courses there'd been, he replied: "Two, to be fair, but they do look after you well here."
I got the impression Staithes, possibly still in Saturday's pell-mell mindset, wanted to knock off the runs in next to no time.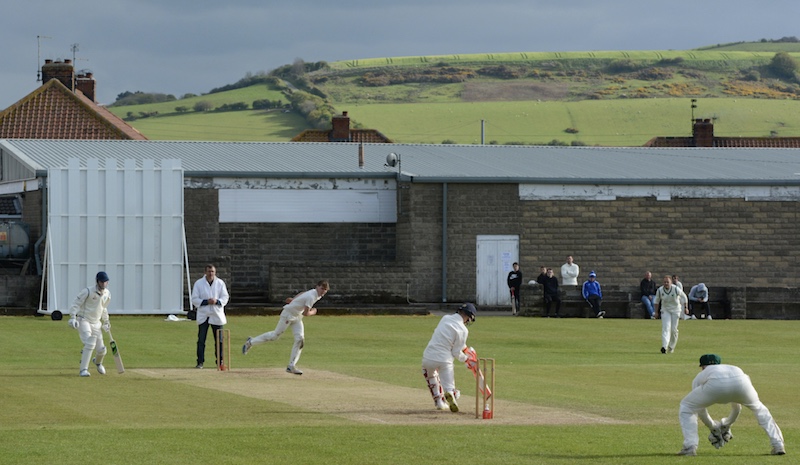 Sharp catching left them in deep trouble at 38-4. Having removed cheaply star batters Morrison (19) and Bowes (1), Great Habton were cock-a-hoop. Ryan Vance (5-40) ripped through the upper order. Brad Lewis hit 20.
From 56-6, however, dashing youngster Josh Bowes (58) and the indefatigable Ian Dixon (17) added 71 for the seventh wicket. It gave Staithes a sniff of victory.
When Jim Boyes (2-23) bowled Bowes, ending a gutsy innings, the hosts' momentum faltered. Great Habton dug in to ensure Staithes were unable to limp over the line.
The afternoon's other Group Three semi-final, an all-York & District Senior Cricket League Premier Division affair between Sessay and Folkton & Flixton, each a former National Village Cup winner at Lord's, was postponed because of waterlogging.
Venue switched to Folkton & Flixton, it will be played this Sunday.
Great Habton, clearly enjoying their first tilt at the National Village Cup, having disposed of Forge Valley, Ebberston and Staithes, will travel on June 6 to the winners of that tie.
On the evidence of what I witnessed at Staithes, I wouldn't rule out another upset.
Many thanks to Andrew whose excellent club cricket series, Miles per Gallon, is on cricketyorkshire.com throughout the summer. Click the link above to explore past club visits!