It's gone high.
"Don't drop it, don't drop, don't drop it. You'll never hear the last of it," I'm thinking.
Safely taken. Dream moment accomplished. 'c Spencer b Spencer'
"No ball."
Oh, the ecstasy and cruelty of cricket in one second.
Quite often it's Dads that have inspired their kids to take up cricket but, since starting at age 7, it has been my son that has been my inspiration.
It's not that I never played but, my lengthy cricket hiatus was broken in 2019 when I organised a fundraiser Dads match in aid of my daughter, the bug had bitten again.
---

I really enjoyed school cricket and was persuaded by a good friend when I was 15 to help Little Thetford CC in Cambridgeshire, who hadn't won in almost two seasons.

---
I played when I could around part-time jobs and a shoulder injury and never really set the world on fire (neither did the team) but my friend and I loved our Saturday afternoons with the seniors.
I played a couple of times for Bradford University but didn't mingle with the right crowd to get regular games. That was that.
Jump forward 26 years and after two successful Dads matches in consecutive years, the Huddersfield Cricket League started a Sunday League aimed at older players and introducing more juniors to senior cricket.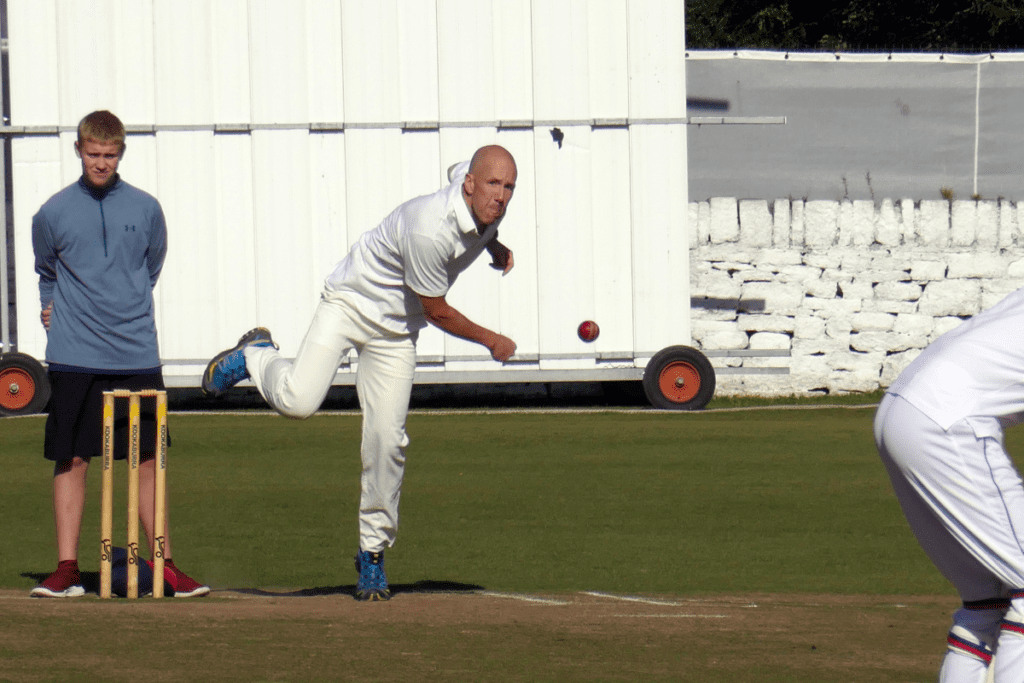 As I was involved with the U13s at Thongsbridge CC, and a few other senior players were interested, it seemed like a great thing to get involved in and, perhaps, a good opportunity to eventually play with my son.
So, in 2021, we started the Thongsbridge Sunday 1st XI team (not the 3rds as I repeatedly point out).
---

I dug out my whites from 1993 (and they fitted), I bought some new spikes (as my old ones literally crumbled when I got them out of the loft), bought a new bat (I had always had my brother's cast-offs) and donned my university cap.

---
We had a modicum of success, finishing mid-table, and managed to regularly field a youthful bunch of U15s-U17s alongside a handful of over 40s.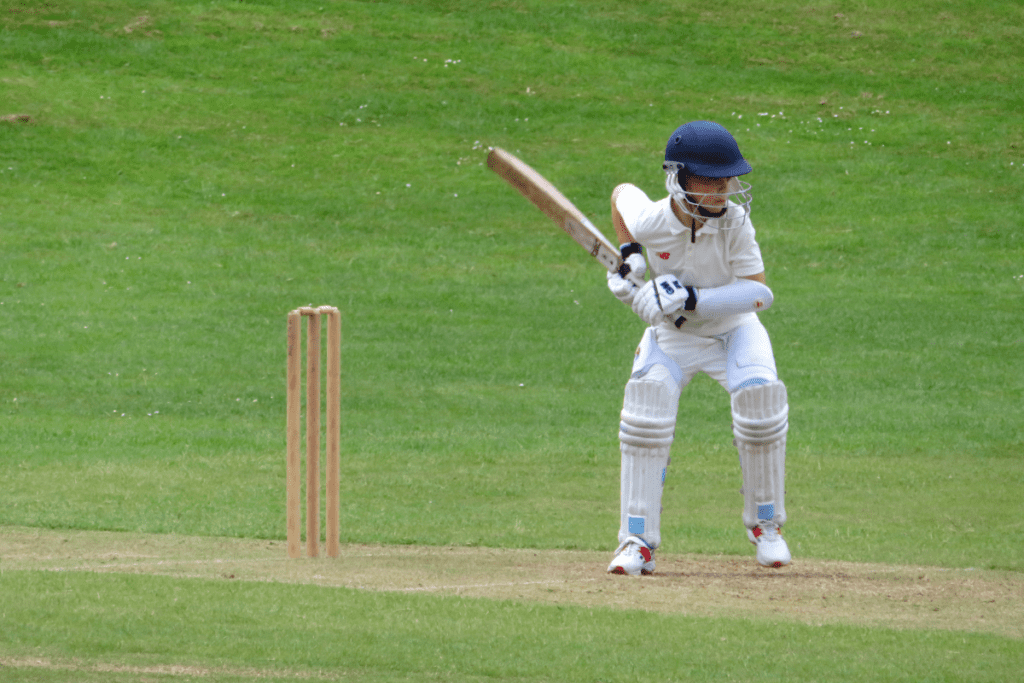 I took a few wickets and got very few runs. There were regular injuries and some very sore Monday mornings but, we improved, and it was great fun.
2022 saw us recruit a couple more willing older players and now we had the opportunity to call on our older U13s to get involved – I may finally be able to play with my son.
After our captain ruptured his Achilles within the first few balls of the season, the first match saw me at the tail end of the batting order with Finlay. He was 9 not out and I came in with great hopes.
First ball duck. Well, I wasn't going to live this down but, at least I had made him look good.
---
Finlay got the opportunity to open the bowling with a very talented 15-year-old. That was when my dream moment happened, a Spencer/Spencer scorecard in our first match together, only to be dashed instantly.
---
We ultimately lost and Finlay had outshone me, exactly how it should be.
Big Fin and Little Bob have since played several matches together, including for the 2nd XI, and we have even opened the bowling together which, was a very proud moment for me. We now have each other to console, congratulate and support.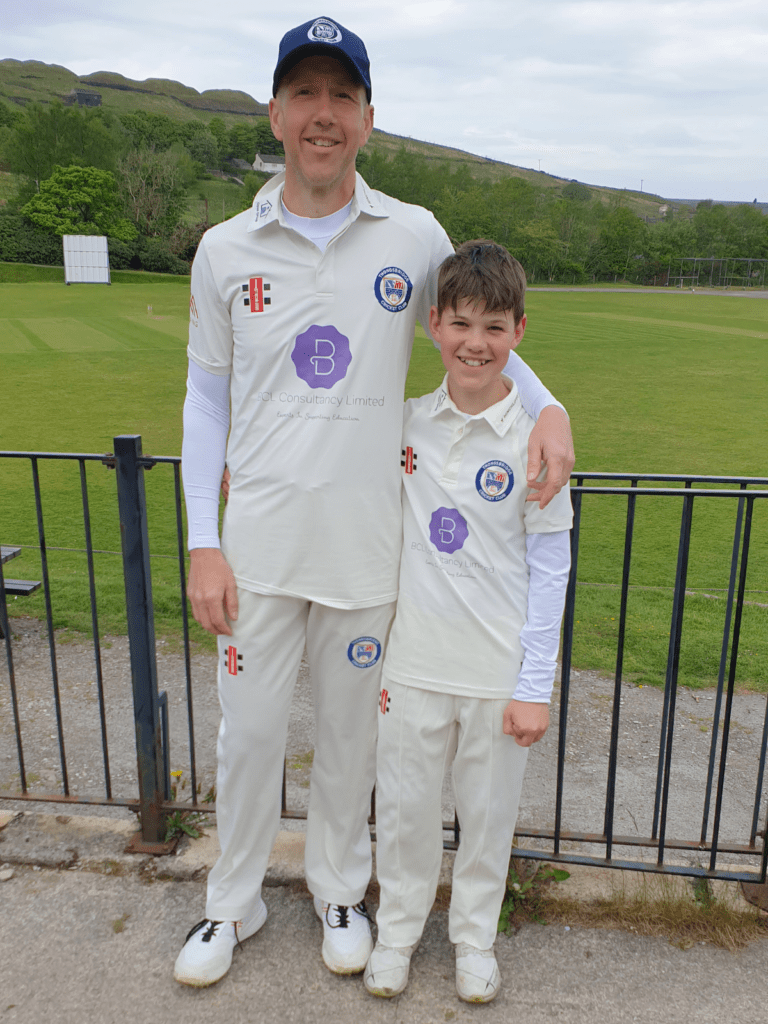 We also have a friendly competitive rivalry, fuelled by Play-Cricket, that will hopefully last for a few years yet, if I can manage the injuries.
I have more wickets, he has more runs; I have three ducks, he only has one; he is amazingly athletic in the field, I cannot coordinate a sliding stop but I am willing to just get in the way of the ball.
He calls me 'Bobcat' on the field (ironic I feel), rather than Dad, and he got very annoyed when I forgot where I was and got him in a headlock following the excitement of a wicket.
I still dream of 'c Spencer b Spencer'.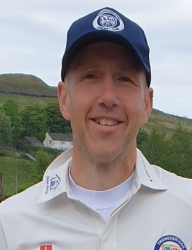 Latest posts by Bob Spencer
(see all)