Welcome to Cricket Yorkshire's roundup of action across all four ECB Premier League across Yorkshire.
As we head into July, there's been enough cricket to see to ascertain who's setting the pace, who's struggling in the relegation spots and who is excelling with bat and ball?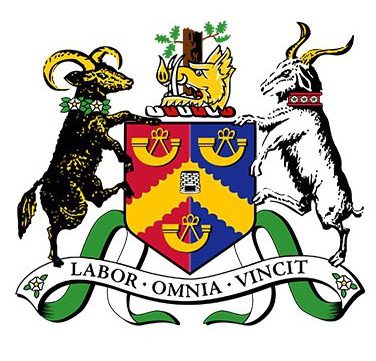 Bradford Premier League
Last Saturday, there was a titanic clash between the defending champions Pudsey St Lawrence and current league leaders Hanging Heaton that went down to the wire.
The two-wicket victory for the Pudsey outfit saw Hanging Heaton's lead cut to five points at the top after their first defeat of the season. Here's Richie lamb's celebration after clinching the winning runs…
Meanwhile newcomers Batley remain at the bottom (four points off Pudsey Congs) after losing to Woodlands by 18 runs.
Just 12pts separate Hanging Heaton (1st) and Woodlands (4th) setting up the second half of the season to be a humdinger. Here's the current Bradford Premier League table, if you want to have a look through.
Nick Connolly of Hanging Heaton leads the batting averages with 653 runs from ten games, with a headline average of 108. He's quite some way ahead of Simon Lambert and Gary Fellows of New Farnley and Hanging Heaton respectively.
The top two spots of the bowling honours are dominated by Townville with Jack Hughes (25 wickets at 19) then Conor Harvey (24 wickets at 17) but there's nothing (just five wickets) to separate the top ten league bowlers.
Here's all the live numbers and stats you could want with the BPL Averages – credit to Bradford Premier League here as they redesigned their website not so long ago and it's really good.
ECB Yorkshire Premier League North
Last weekend saw all six away sides emerge victorious which meant that the league table remained unchanged with York (88), Harrogate (85) and Yorkshire Academy (80) in the top three.
Yorkshire County Cricket Club's Jack Leaning struck an unbeaten 154 in York's total of 334-2 at Hull before Waite and Woods shared seven wickets and wrapped up a comprehensive win.
Harrogate chased Acomb's 211 – Tom Geeson-Brown (4-39) and skipper George Ross (4-26) dominated the wickets – but not without alarm.
Edward Wilson (69) began the recovery from 16-3 and David Foster's 67 not out completed the job (pic below) in a narrow two-wicket win.


Yorkshire Academy won at Driffield with Jordan Thompson's 70 underpinning their 224-9.
In reply, Tom Kohler-Cadmore's 49 from 18 balls got the home side off to a canter but Jordan Thompson (4-30) and James Logan (5-45) struck late to see the title challengers over the finishing line.
Easingwold are struggling as the only side in the competition without a victory and they lost at home to Scarborough whose total of 280-5 (Oliver Stephenson 109) proved too much.
Aubrey Towler's 75 led the charge but Linden Gray (3-39) and his season's best from the competition's leading wicket-taker Ben Elvidge (5-30) led to a 101-run win for Scarborough.
Let's crunch some numbers…
Duncan Snell (York) has 512 runs and Ben Kohler-Cadmore for Driffield (445 runs) is just behind him (here's the league batting averages for 2017) while Scarborough's Ben Elvidge has the most wickets (28) to date.

http://ypln.play-cricket.com/
ECB YORKSHIRE SOUTH PREMIER LEAGUE
In South Yorkshire, the winds of change have swept through the division as current champions (and holders of Yorkshire's champion club) Wakefield Thornes (92) find themselves third behind Sheffield Collegiate (108) and Whitley Hall (112).
Tickhill and Sheffield & Phoenix United occupy the relegation berths with the latter yet to register a victory in 2017.
Some stand-out performances from last weekend include Whitley Hall's Chris Siddall who hit his first century in the YSPL.
Billy Root's 72 and 5-60 for Sheffield Collegiate proved decisive while Appleby & Frodingham's Matt Taylor struck 102 off 80 balls against Tickhill.
Overall, Thornes' Steve Morgan leads the bowling averages with 30 wickets at an average of 21 with team mate Akila Isanka and Cleethorpes' Harry Clewett his nearest rivals (27 wickets each).
With the bat, Sheffield Collegiate's Tom Rowley is the leading batsman with 659 runs then Tickhill's David White on 517.
It's shaping up to be a much closer battle between a number of sides than last year when Wakefield Thornes won it at a canter.
NORTH YORKSHIRE SOUTH DURHAM ECB PREMIER LEAGUE
After ten matches, Great Ayton (169) have built a healthy lead over the rest of the chasing pack with Barnard Castle (148) and Stokesley (146) aiming to unseat them in the second half.
Last Saturday, Simon Tennant struck 167 not out for reigning champions Barnard Castle at the Vere Road ground in a 63-run win over Stokesley.
Chris Batchelor's 82 and 79 from Walid Ghauri set up Great Ayton's 259-7 declared before Pitigala Jeewantha (5-25) & Joe Marsay (4-34) did the damage with the ball against bottom team Norton.
Elsewhere, Mike Layfield's 101 off 95 balls anchored Richmondshire's 246-6 which proved 88 runs too much for Seaton Carew (Craig Marshall 6-62).
The top-performing batsman so far this season is James Lowe (637 runs) who opens the batting for Middlesbrough, ahead of Great Ayton's Chris Batchelor (495) and Guisborough's Shanuka Dissanayake (441).
Two bowlers are currently the league's joint hotshots – Middlesbrough's Steven Reeves (33 wickets) and Richmondshire's Craig Marshall (33 wickets apiece).
http://nysdl.play-cricket.com/
**So…there you go…loads of cricket still to be played and it is the oscillating nature of league action that all that's been written will change, perhaps drastically, in the coming weeks and months.

PLEASE SHARE THIS ARTICLE…

You won't get this comprehensive overview in one place anywhere else.
If you liked the article and/or want to show others how your team is doing or celebrate the averages, please share this far and wide using the Twitter and Facebook buttons below.
It certainly helps increase the audience for Cricket Yorkshire and would be appreciated. Thanks for reading…


Photo credits: Ray Spencer is the photographer for the Bradford Premier League and Mark Doherty runs Caught Light Photography and typically covers Harrogate CC and the ECB Yorkshire League North (but both are, I'm sure, available for freelance work!)
Cricket Yorkshire is fortunate to call upon talented photographers covering league cricket around the county.
If any cricket clubs need high-quality photos, I recommend both Ray and Mark.
In this article, Ray captured Richie Lamb's winning runs for Pudsey St Lawrence and Mark's photos include David Foster running between the wickets and George Ross walking out to bat (both Harrogate CC).
Latest posts by John Fuller
(see all)