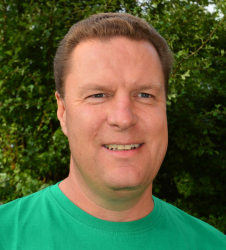 Latest posts by Andrew Gallon
(see all)
In the 'groundhopping' game, there's always one that gets away.
Somehow, despite living in York for longer than I've lived anywhere else (which, having terribly itchy feet, isn't saying a great deal), I managed to miss visiting Dunnington Cricket Club when they were playing ECB Premier Division cricket.
At the end of the 2021 season, having helped Dunnington finish seventh of 12 in Yorkshire Cricket Premier League North, a number of First XI players decided to leave.
Unsure about the Second XI's ability to bridge the gap, Dunnington relinquished ECB Premier Division status. The Second XI, playing several rungs lower, stayed where they were and simply became the club's first team.
As chance would have it, on August's last Saturday in 2021, I had earmarked the Dunnington versus Scarborough Premier Division fixture as the one to watch.
However, with showers forecast, I headed up the A19, to the ostensibly drier Stokesley Cricket Club, only to discover rain was delaying the start of their game in the North Yorkshire & South Durham Premier Cricket League's Premier Division.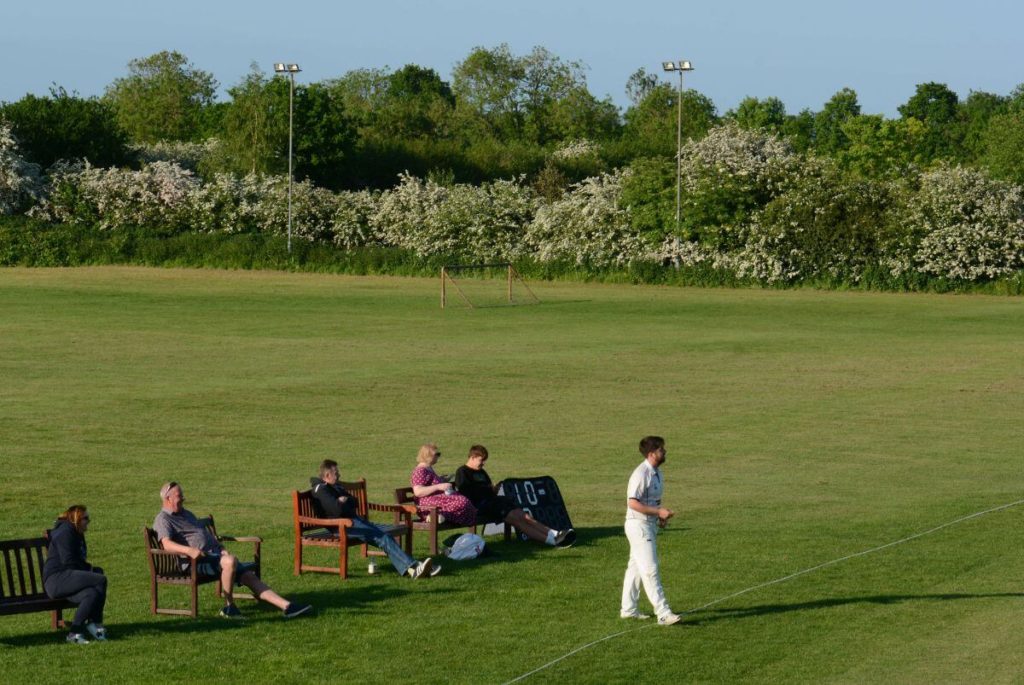 In the end, with no sign of an improvement to the weather, I fled to the coast, and watched Marske United play in non-league football's Northern Premier League East. A 4-0 stroll against Dunston, flawed genius Paul Gascoigne's old team, for the Seasiders.
When, over the ensuing winter, Yorkshire Cricket Premier League North's 2022 fixtures were published, Dunnington's name was absent from the Premier Division. Bummer.
During the last 35 years or so, Dunnington, founded in 1920 and playing out of a not especially large village four miles east of central York, have a storied history.
Boosted in part by the money, drive and ambition of former First XI captain Colin Graves CBE, founder in 1986 and formerly chairman of the Costcutter chain of convenience stores, Dunnington recruited several big-name players, principally from the Caribbean. Star imports included Cricket World Cup winners Alvin Kallicharran and Collis King.
Those investments in overseas talent paid off, handsomely.
Dunnington were York & District Senior Cricket League champions in 2001, 2002, 2003 and 2010. They lifted the Premier League Cup nine times between 1998 and 2015, and won the league's President's Challenge in 2000, 2001, 2002, 2003 and 2004. Unprecedented success.
In 2018, after the restructure of Yorkshire recreational cricket, Dunnington won again the York & District Senior Cricket League title, albeit then a second tier competition. Two years later, in a COVID-affected season, they topped Yorkshire Cricket Premier League North.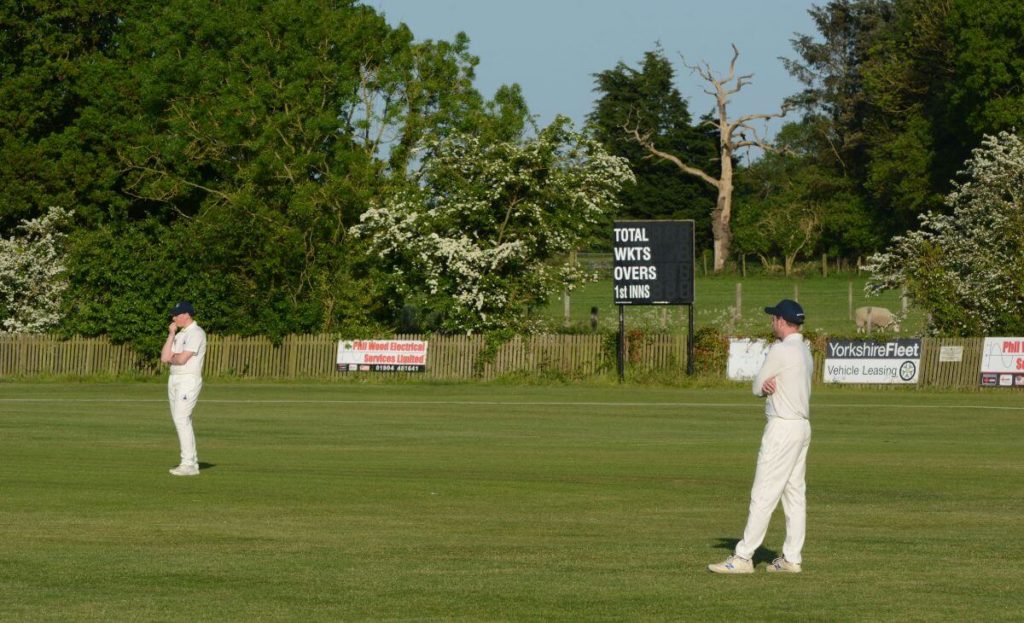 Happily, Dunnington are fighting back from the trauma of 2021.
Last season, the First XI won promotion, as champions, from the Yorkshire Cricket Premier League North's fourth tier, Division Two Galtres. Coincidentally (see below), runners-up Ovington were also promoted.
Dunnington now play in Division One East. At the time of writing, they are second in the table, behind Hedon-based South Holderness Cricket Club. Could Premier Division cricket, one day, return to Common Road?
All this was spinning around my head as I drove along the A1079 to watch Dunnington's midweek XI play a Foss Evening League match against Division Two rivals Ovington.
---

Dunnington Sports Club, which the cricket club share with bowling, football (York Football League powerhouses, Dunnington FC), squash and tennis, is a seriously impressive facility – certainly in a village setting.

---
Centrepiece is a two-storey pavilion, the Costcutter Pavilion, opened in 1996 by Graves, one of the so-called Gang of Four who in 2002 saved Yorkshire County Cricket Club from financial ruin. A plaque near the pavilion's back door commemorates the opening ceremony.
The pavilion, its exterior appearance a little austere, stands in the northwest corner of the cricket ground.
On the ground floor are dressing rooms and three squash courts (one of which has spectator seats). A bar and function rooms are above. A balcony – dedicated to former club chairman Cliff Johnson – provides a fine view of the cricket pitch. Immediately below the balcony are bench seats in a paddock fronted by a white picket fence. Smashing.
The only real drawback of the otherwise splendid pavilion is its 'cranked' layout, which renders invisible the cricket pitch's west end boundary.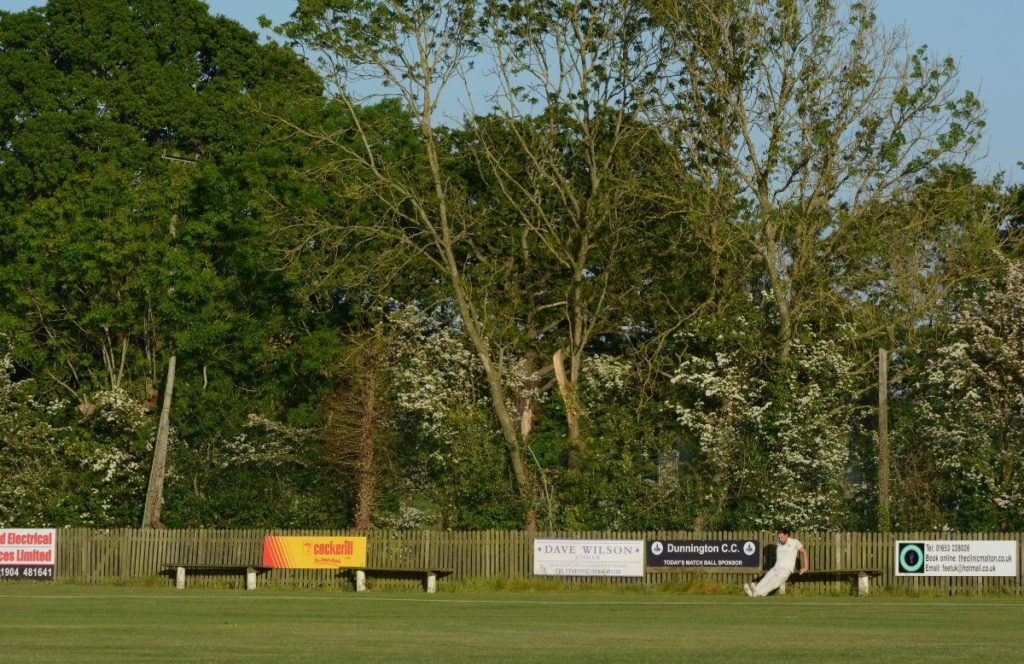 I searched in vain for mementoes of Dunnington Cricket Club's glorious past. A couple of paintings – not cricket-related – on the walls. Nothing else I could see.
Playing safe, I sidestepped the west end parking bays, right in a batter's firing line, opting instead for the relative sanctuary of spaces protected by the pavilion's tall rear wall.
It being late spring, the site's hedge boundaries to east and south groaned with fragrant blossom while, in an adjacent field, sheep maintained a cacophony of baaing.
Little Knavesmire-based York club Ovington arrived at Common Road (more correctly, owing to a sponsorship agreement, the Yorkshire Fleet Cricket Ground) as Foss Evening Cricket League Division Two leaders – but Dunnington put them to the sword.
---
A quick word about the 2023 structure of the Foss Evening Cricket League: 27 teams across four divisions. A few clubs – York University-based Asgard Vikings, Copmanthorpe, Heworth and Woodhouse Grange – field more than one XI.
---
Batting first (in the 'Foss', the visitors get first dibs), Ovington scored 95-8 off 18 overs. Joseph Brittain (3-15-3) and Mike Thompson (4-15-3) did most of the damage.
One of the older home players remarked that taking three wickets used to guarantee a bowler a mention in the York Press (Yorkshire Evening Press, as was) 'Foss' weekly news round-up. "Do they still sell papers?" another queried. A sign of the times!
After captain (and opener) Matty Roberts had hit 20, Ovington were indebted to No 6 (and wicketkeeper) Thomas Armes for contributing an unbeaten 24 from 23 balls.
The decision to play 18 – rather than 20 – overs was vindicated when, during the innings break, glorious sunshine was replaced by thick cloud. Same cool breeze, mind.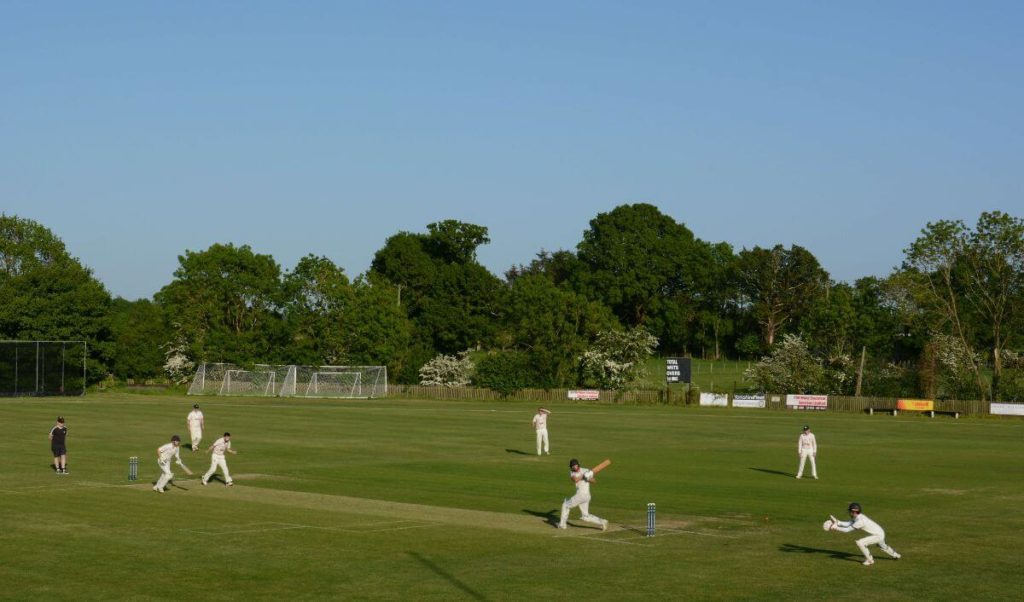 Early breakthroughs, which left Dunnington 28-2, gave Ovington what proved to be false hope.
Young spinner Noah Goforth – lovely to see him give the ball plenty of air – caught and bowled very smartly opener Ben Symington, who struck 25 off 21 balls.
Thompson (28 not out off 29) and Brittain (26 not out off 16) then settled in very nicely. They put on 52 in an unbroken fourth wicket stand.
A six into the pavilion paddock – on the rebound, it clattered against the white picket fence – advanced Dunnington to 98-3 in 13.2 overs and a seven-wicket victory.
Nobody managed to hit a six into the allotments beyond the practice nets at the east end. I'm sure I heard someone mention the prolific King, noted for his bludgeon of a bat and penchant for centuries in Dunnington colours, was capable of clearing the allotments with an exquisitely timed stroke.