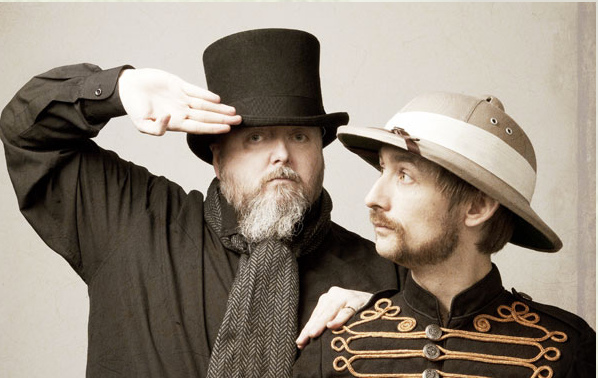 Back in 2013, John Fuller discussed albums and Shahid Afridi with cricket pop band, The Duckworth Lewis Method.
The lady with the slightly robotic voice is impossibly polite as she succinctly delivers the baffling news. "Calls to this number are barred from your phone. I'm sorry, goodbye."
Staring gormlessly at the iPhone, it dawns that calling Irish musical duo, The Duckworth Lewis Method, over in Ireland has just become infinitely trickier.
Sat in the living room of a West Yorkshire woodturner, a fortunate back-up is the landline, a telephone so infrequently used that's it's been disconnected twice but soon we're cooking on gas as Neil Hannon and Thomas Walsh answer after a few rings.
It's a faint line and the pair sound like they might be in a diving bell in the depths of the Atlantic but somehow this quirky start to the interview is a canny fit.
Who are The Duckworth Lewis Method?
For those who've yet to be tickled by the tones of The Duckworth Lewis Method, let me enlighten you. Neil, from the Divine Comedy, and Thomas, from Pugwash, first joined forces as the Duckworth Lewis Method back in 2009 when the self-titled first album was released before the Ashes.
A concept album entirely on cricket might sound like a hard-sell but their own description as a 'kaleidoscopic musical adventure through the beautiful and rather silly world of cricket,' was warmly embraced.
Innovative, often daft and sifting through the eccentricities of the game, The Duckworth Lewis Method album caught the attention of the composing and songwriting fraternity that is the Ivor Novell Awards, with a nomination.
To be wholly honest, the first album had circumnavigated me at the time but stumbling across their music a year later was like unearthing a niche genre that encouraged maniacal chuckling. As mad as a box of frogs, you might say.
After several years entwined in other musical endeavours, a second album, Sticky Wickets, was earmarked for launch ahead of the 2013 Ashes.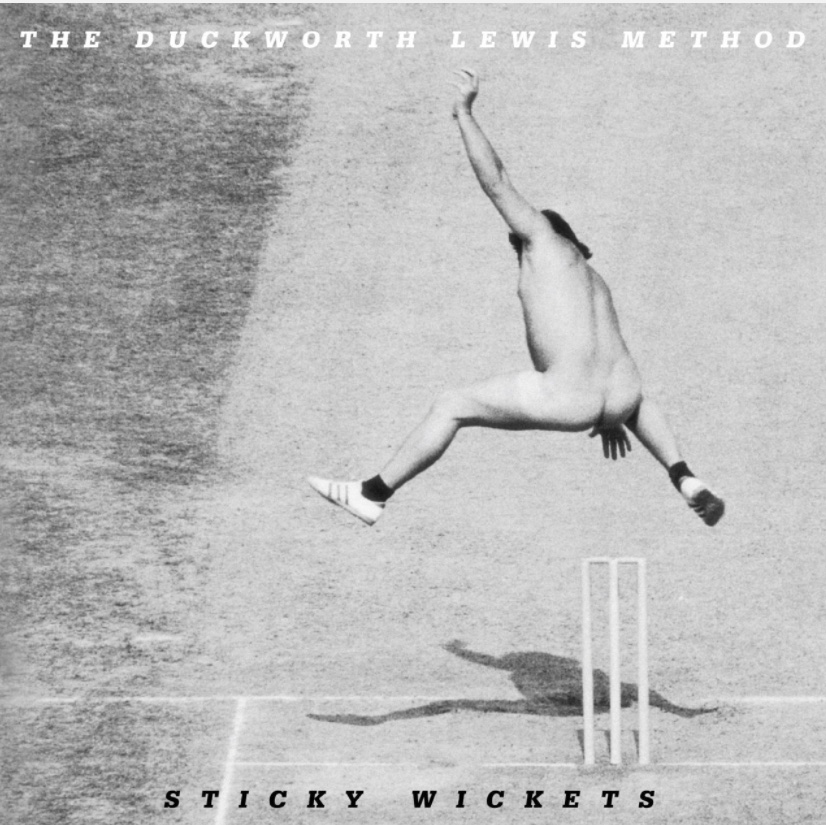 We launch the interview talking about how the songwriting process takes shape? Where on earth do these ideas come from?
Neil pipes up: "Thomas is more inclined to come in with little bits of chorus. And I'm more inclined to come in with little bits of words I suppose. It's amazing how co-written all these songs tend to be."
At which point, Thomas leaps in with: "No one's precious in any way…I obviously wrote most of Jiggery Pokery…" which prompts a howl of laughter from Neil who then nudges his co-writer of the time when Thomas chucked him off vocals of 'It's Just Not Cricket.'
Listening to these two joke and jostle over the wire, it's easy to see how making the album must have been both collaborative and hugely entertaining.
I ask if one of them had a dream about Shahid Afridi; the subject for the second track, Boom Boom Afridi?
Turns out Neil was just tuning in to Bumble commentating: "There he goes…BOOM BOOM Afridi!" and the cogs began to turn from there, adding: "He wrote the song for us did David Lloyd."
Which brings us neatly onto the fact that the new album has a number of cricket-relevant celebrities involved from Stephen Fry to Bumble and Henry Blofeld and Harry Potter himself; Daniel Radcliffe.
Sticky Wickets is a clever romp through the finer points of cricket without falling into the messy stereotypical trapdoor of being duller than a Headingley skyline in April.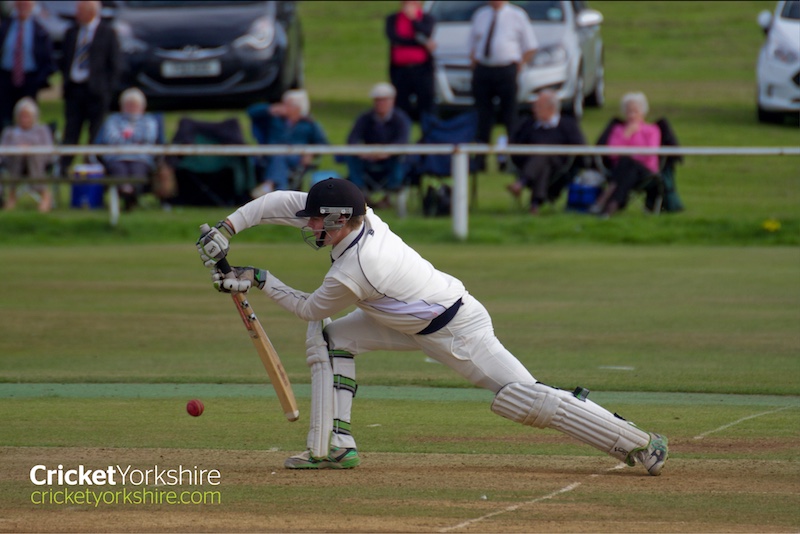 Never more so demonstrated by the track, Nudging and Nurdling' which celebrates the antithesis of T20. As Hannon puts it: "There's a place in the game for the artistry of staying in."
Both elements of this cricket pop collaboration heartily agree that watching a game over five days achieve no positive result can be a splendid sight; that there's a certain sophistry to presenting the maker's name of the bat. On that. we're unanimous…
In fact, one of Thomas Walsh's ever matches remains Monty Panesar's defiant defence at Cardiff in 2009: "Every ball was pressure, the crowd was screaming and that for me sums up cricket. No one won. It was just them blocking the ball and it was brilliant."
Talking to both of these musicians, their love of cricket shines through.
They seem perfectly content to discuss the finer points of this great game as much as promoting the album. It's an effortless interview despite both sounding like they're talking to Cricket Yorkshire from the bottom of the Grand Canyon.
Personal cricketing prowess?
We begin to wrap things up with a brief discussion of their own cricketing prowess.
Neil has played three cricket matches in the past four years for the mighty Theatrical Cavaliers CC; describing himself as "properly shit…just getting bat on ball is a victory for me."
Cue widespread chuckling as he recounts his first reaction to the time they passed him the ball in a match to have a crack at bowling: "You've got to be kidding! In my first ever over, I took two wickets but that was only because the guy was so surprised to see the ball arrive at him…"
Aside from the music itself, a word too for the quite brilliant creative that surrounds The Duckworth Lewis Method. The imagery and music is bonkers, there's not better word but it works.
Their music video above for 'It's Just Not Cricket' defies any logical categorisation and we wouldn't have it any other way. It is the best music video ever created by the length of Thomas Walsh's beard and spare two minutes from your busy day to watch it, it'll draw a smile.
The Duckworth Lewis Method can be found online at http://www.dlmethod.co.uk.
This article was originally published on Cricket Yorkshire in 2013 and is part of our 10-year anniversary retrospective.
Latest posts by John Fuller
(see all)