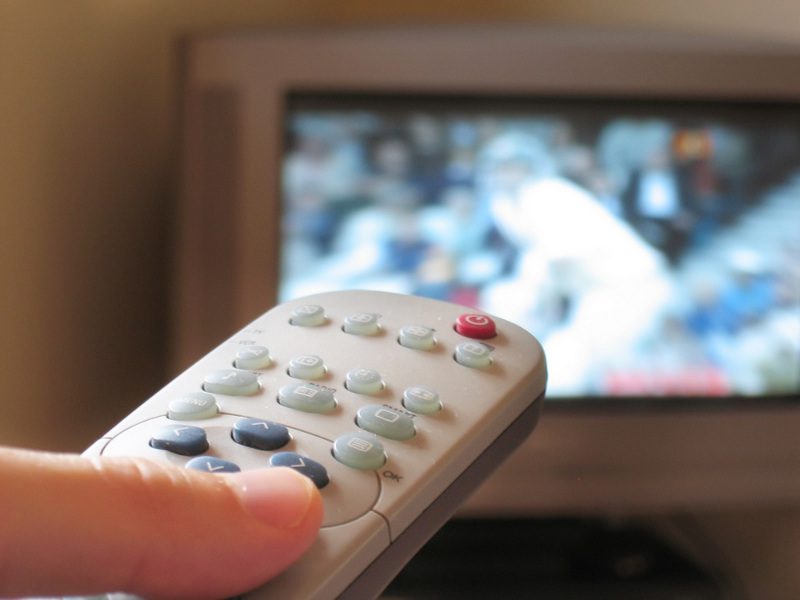 Ok, two assumptions. You're a cricket fan based in the UK and you want to watch the cricket World Cup 2015.
Apologies to cricket fans around the world looking for country-specific broadcasting details.
Due to the fractured nature of TV and online media rights, the best I can do for you is flag up directions to the list of official broadcasters from the ICC (International Cricket Council).
Here, we'll be looking at how you catch the cricket through your TV, the usual peripherals from consoles to phablets and online so that might well still be of interest.
SKY SPORTS DOMINANCE
You can't talk about live international cricket without Sky as they have exclusive rights to show the whole cricket World Cup and pretty much everything else in cricket.
So if you want to get Sky Sports through a satellite dish (as opposed to telepathically – which would be handier), make some time for your research and you'll save money.
Potentially, a lot of money.
There are always going to be deals galore whether you are a new or lapsed customer. Money Saving Expert is a decent starting point; ask on social media, google for voucher codes and if the timing happens to be right and you need broadband too then there's a bargaining chip right there.
Some of you, you know who you are, just want to watch the cricket.
You don't want to sign up for a 24-month Sky contract, potentially having to sell your favourite crockery just to watch Eoin Morgan's squad state their case for World Cup glory.
Perhaps the mere idea of a satellite stuck to the side of your home appalls you.
Honestly…so fussy.
This is a predicament I continually battle with.
Broadcasters (not just Sky) hoover up sports rights and then herd you relentlessly in a certain direction, towards the SUPER-DADDY-PLUS EXTRA BONUS TV PLATINUM PACKAGE as you tirelessly explain on the phone (after being on hold for several months):
"…but I don't want Ice Truckers Wives or The Only Way is Milton Keynes, I JUST WANT THE CRICKET."
It is a remarkably reasonable request and you have my sympathy.
Being able to pick and choose what you watch (and usually have to pay for) and when you watch it really is basic stuff given the age of technology we live in.
But what you want to watch and what makes the most money doesn't match.
This is not something sporting governing bodies are overly worried about once the cash hits the bank but that's a gripe for another time.
Do you know about Now TV?
Now TV is Sky's weird little secret. Sky would ultimately rather you go for the bells-and-whistles, all-you-can-eat TV packages.
The idea of bite-sized, weekly Sky Sports coverage (with no contract) was music to my ears and I've used Now TV periodically, through the Xbox, very happily it has to be said.
Is it cheaper than the conventional Sky Sports route?
That'll depend on how long you want to watch the cricket for. If you're dipping in for a week or two at a time then Now TV is the way to go.
If you plan to watch the whole tournament then it won't be as cheap as a monthly cost for a Sky package – but then you don't have to pay for another 23 months afterwards.
*With the caveat that the weekly offer has been known to disappear with all the sudden mystery of Lord Lucan.
Now TV also sometimes like to bury it under digital blankets (they're not stupid either, they'd rather you paid a day rate).
I know, I know….a week at a time is still not cheap as chips but a partial way round the roadblock of long-term, contractual commitment.
For Sky Sports – and therefore cricket World Cup coverage – it's what I'll be doing.
You can log in online through a browser, games console or through the Now TV Apple or android apps.
Just as an afterthought, in case you thought this was a sponsored article, I'm not on commission (sadly) and if it was a sponsored article, I'll always make that abundantly obvious.
Although if you want to share this article and spread it far and wide across the internet, that would be tremendous so people can have a read.
Free-to-air highlights on ITV
There will be highlights of the cricket World Cup on free-to-air TV in the UK – a fact that was revealed to the mainstream media due to a consultation document being published by media regulator, Ofcom, some time ago.
Until the Tuesday before England's first World Cup game, ITV has not been able to (or chosen to) announce its move back into cricket since showing the Indian Premier League (IPL).
So, get ready to contain yourselves everyone…
TV highlights from 10.35pm on Saturday 14 February on ITV and from 10pm on Sunday 15 February on ITV4, with regular broadcasts on both channels throughout the duration of the tournament.
That's right people, in the pecking order, cricket comes after Take Me Out and Jonathan Ross but before Balls of Fury.
Make of that what you will.
I can, however, confidently predict something right now, having swirled the tea leaves around.
More people will watch me play cricket (very badly) on a brutally cold afternoon in April. In the rain.
Than will stay up and watch cricket highlights on ITV from a game that ended in the morning.
I'm being partly unfair because the time zones mean it's awkward presenting a highlights package that fits around existing, established schedules.
A sensible ideal slot would be early evening but far be it for me to come between anyone and either You've Been Framed or Harry Hill.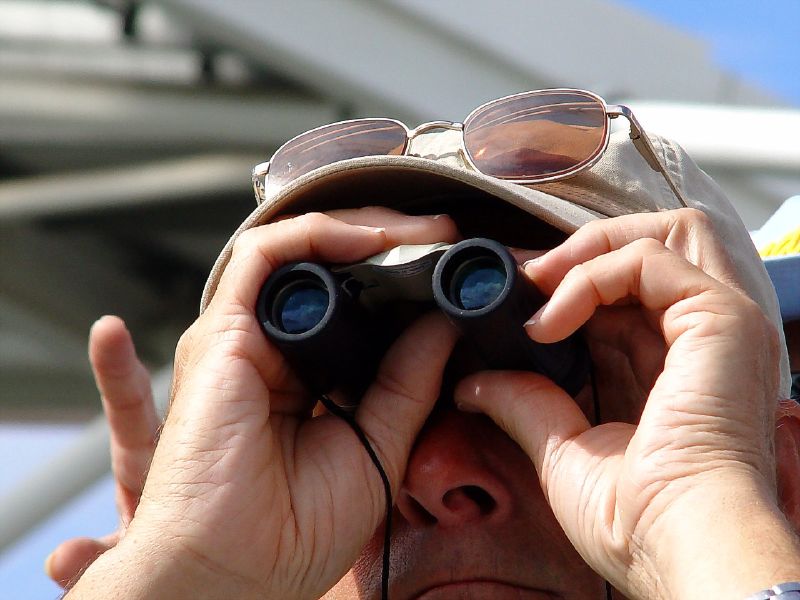 Can you watch the ICC Cricket World Cup for free?
There are websites lurking out there that offer illegal live streaming but putting aside the law for a minute, I hear (see what I did there) that they tend to drive users bananas with adverts for who knows what and frequent breaks in connection.
In short, don't bother.
If you're going to properly enjoy watching the 2015 cricket World Cup from the comfort of your office desk, lounging on the sofa at home or even mooching on your own private beach (well, you never know), don't spoil it for yourself with dubious, flickering images.
Between Sky Sports, Now TV, ITV and the attention of the world's media in all of its guises then there's likely something for everyone.
Then there's always radio…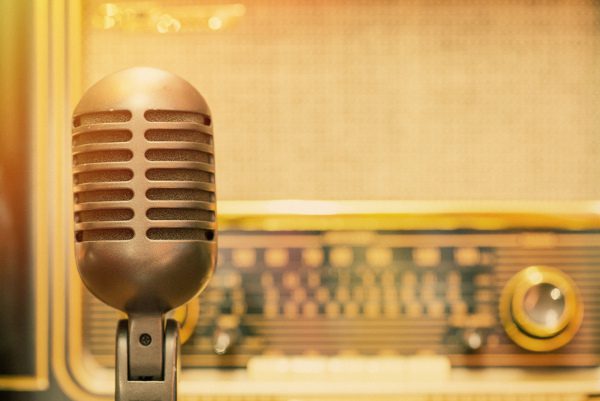 You can always turn your back heroically on TV altogether and go for the soothing balm of radio.
The BBC have yet to return to cricket on TV but you can take advantage of ball-by-ball commentary, online updates and reports on all of the 49 matches played over six weeks and five time zones.
There's even a new BBC World Service Cricket programme called 'Stumped' which will be broadcast throughout the World Cup.
Commentary from the likes of Agnew, Vaughan, Boycott and now Pietersen will be broadcast on digital and online network BBC Radio 5 live Sports Extra.
BBC Radio 4 Longwave will have all of the England games then every match from the quarter final stages.
If you're feeling particularly radical and open to freestyling, you might even want to blend Sky TV pictures with commentary from the Beeb.
Throw in a barrage of tweets, Facebook photos, perhaps the curse of the short-form video Vines and there won't be any danger of missing out.
Cricket Yorkshire will give its own perspective, predominantly on Twitter (say hello and follow @cricketyorks) and the Cricket Yorkshire Facebook page.
If you want more World Cup reading, look no further…
Here's a look at the World Cups down the years through the colourful prism of England cricket shirt design.
Enjoy your World Cup. England might crash and burn at the first hurdle or saunter to at least the semis with calm assurance. Can't wait.
Latest posts by John Fuller
(see all)