Let me take you back to a dark Wednesday afternoon earlier in November.
In the Cricket Yorkshire office, I am reading the Yorkshire Cricket Board's disciplinary regulations for cricket leagues, updated in October 2017, line-by-line.
Why? Well, I'll be honest…there was a moment as the chocolate chip cookies dried up when I asked myself the same question.
**
This dive into recreational cricket's rules and regs was prompted by news that the Craven & District Cricket League had held two disciplinary meetings after comments made on Facebook.
According to the Craven Cricket League's Honorary Secretary Ann Coe:
"The first player was given two matches and his club have lost two league points for the start of next season. The second was given five matches – two suspended until the end of the 2018 season."
This was a cricket league taking a robust stand on improper use of social media by cricket clubs and it made me sit up and take notice because these moments of tactlessness are happening more often.
All cricket leagues will argue they deal with any disciplinary cases that crop up but while there is a framework, it's all open to interpretation and how strictly it's enforced.
It ought to be recognised that these misdemeanours are a drop in the swirling rapids of constant online sharing.
I am on Twitter and Facebook daily and much of my audience of 11,000 includes clubs, leagues and cricketers across the UK so I consume lots of club cricket content and get to know how recreational cricket uses social media.
Live match reporting, pushing sales for events, supporting sponsors, encouraging recruitment and debating issues in the game are a few ways that cricket clubs are building an audience and adding value online.
There are plenty of creative, inventive and impressive examples of cricket clubs rocking Twitter or Facebook.
However, there are also stupid, offensive or crass tweets and Facebook posts out there on a weekly basis written by players or worse still, under the guise of a cricket club.
Usually, it takes the form of insults thrown like confetti around a controversial incident and it all escalates from there.
Of course, it's too late by then, the genie is out of the bottle.
Part of the problem is if it's spotted, what the reaction is, if it's reported and then how the league chooses to respond.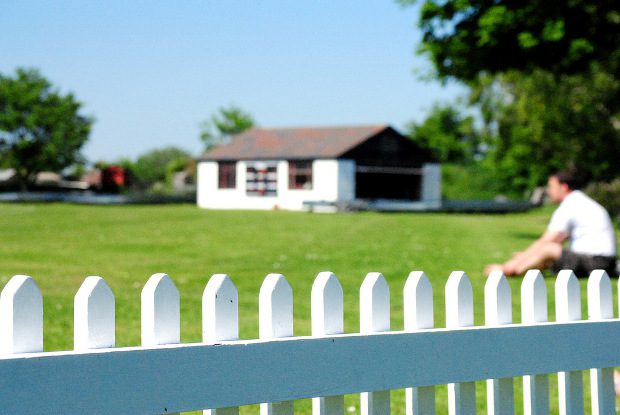 It's not rocket science as to why cricket clubs hand over control to their social media accounts, sometimes without due diligence.
Volunteering to run our Twitter account? Sure, knock yourself out. After all, helpers don't grow on trees.
The problem is that those tasked may or may not be a wise appointment, have common sense or be able to keep their raging sense of injustice about that LBW shout on Saturday to their personal, rather than club, account.
Yes, there is a sliding scale when it comes to indiscretions or what constitutes 'banter' – that convenient catch-all for all manner of sins.
To come back to the Craven Cricket League, banning cricketers and docking points may seem draconian – but I'm all in favour of sending out a strong message.
There is not nearly enough accountability across social media far beyond cricket.
It's time those who hid behind keyboards with impunity were held to account. If you provoke, threaten, insult and degrade, posting as a cricket club or a cricketer/official in a league, then there are consequences.
The difficulty lies with interpretation; allied with turn of phrase and context as to how we judge an opinion. I suspect those few instances that come before cricket leagues are the tip of the iceberg but then it's not as if there's independent observers scanning social media for indiscretions.
In Ann's view:
"It's already in the rules that we can do this (bans and points deductions) and in fairness, it is the first time we have.

Our Chairman is fed up of all the disciplinary issues this season and the disciplinary committee has decided to stamp down on the naughty lads."

So..back to those YCB statutes….it's there in black and white….
2.1.7. Participants shall not make any public or media comment which is prejudicial or detrimental to the interests or reputation of other Participants or the game of cricket in general. In this instance, media shall include (but not necessarily be limited to) press, radio, television, external websites, club websites, social networking sites and club match programmes.

Nothing in this provision shall prevent any comment which constitutes honest opinion in regard to cricketing matters and which is made in a fair and respectful manner.
Levels of disciplinary offences are ranked from 1 to 4 across everything from a spicy remark to an umpire to a Facebook Live event baiting last weekend's opponents for losing by ten wickets.
Punishments to clubs and individuals range from a written warning to a ban for three months to life, depending on the gravity of the offence – notably they all include the realm of social media:
a)  Making public or media comment which is prejudicial or detrimental to the interests or reputation of the League, its officers and committee members, its umpires, and its club and/or their members. In this instance, media shall include (but not necessarily be limited to) press, radio, external websites, club websites, social networking sites and club match programmes.
In fact, there is a section devoted to social media itself so there can be no excuses.
I suspect someone leaving a Facebook post threatening retribution with a cricket stump is not typically up on the fine print of a governing body's code of conduct, but here's what it says: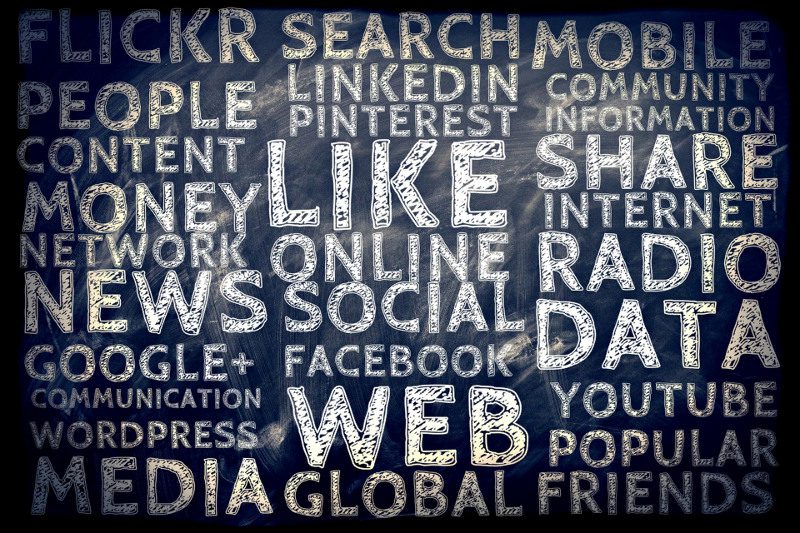 Social media.
For the avoidance of doubt, any postings online and/or on social media (Twitter, Facebook or similar/equivalent platforms) also fall to be determined in accordance with the factors above. In relation to such cases, it should be noted:
a)

Participants are to be considered responsible for any posting(s) on their social media account(s) which are caught by the factors detailed above (the fact that a posting may have been made by someone else in the Participant's name will not necessarily prevent disciplinary action being taken);

b)

Disciplinary action may result from repeating comments made on social media by others (e.g. 'retweeting') which are caught by the factors detailed above; and

c)

The deleting of any inappropriate content, whilst advisable, does not of itself prevent disciplinary action.
CRICKET YORKSHIRE'S TOP TIPS FOR AVOIDING TROUBLE
If I can offer some friendly advice to any clubs or individuals running social media accounts on behalf of clubs as well as players and officials.
1. Pause
If you read an outrageous comment that trashes your reputation or makes personal and wholly inaccurate assumptions then take a breath.
True, it sometimes requires all the inner Zen of a Buddhist monk.
2. Don't reply (yet).
Next…and this is the gamechanger. Don't reply. At least not instantly.
Your impulsive response won't do you – or your cricket club – any credit.
It will likely inflame, however many crying emojis you include, and could mean you end up being penalised by your cricket league.
Worth it? Surely not if you miss games or your team loses points.
So…get away from your smartphone, tablet or computer.
I'm serious. Make a brew. Get outside. Detach yourself from whatever you've seen that is making you fume.
Accused of cheating or bowling like a drain? Well, anyone can set up a Twitter or Facebook account, it doesn't mean they hold informed or even vaguely sensible views.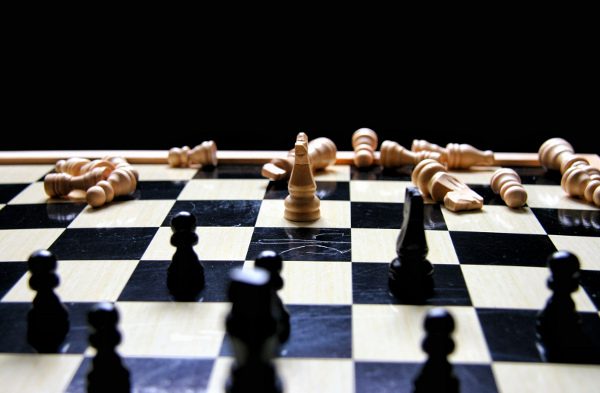 3. If you HAVE to reply…take the high ground
Can't let it go? That's down to you…
The insatiable itch of wanting to restore the equilibrium of the universe and not leave someone's slur grating at you can be all-consuming.
Ignoring online attacks and taking the moral high ground won't always feel as satisfying as unloading both barrels back but it will take the sting out of any feuds.
Of course, social media pulls us into battles about others that we've spotted too. Avoid the Dark Side and leave them to squabble.
If you have to have a final word then be aware you are just as responsible for what you tweet or post.
4. Clubs, review your social media
Cricket clubs ought to review who is doing their social media and have a look back at the content they have been putting out over the past year.
Is it time for a subtle or abrupt change?
So, food for thought….what do you think?
You might reasonably argue that those that tweet or post responsibly faBut, for all of this to the vast majority of us, social media can be a forum for informed debate and your voices across cricket are an essential part of that ongoing dialogue.

DID YOU LIKE THIS ARTICLE? PLEASE SHARE IT!
For a feature all about social media, it would be awesome if you could help kickstart its popularity. Just click the Twitter and Facebook buttons below!
Cricket Yorkshire offers up weekly cricket journalism and hopefully these tips around cricket clubs using social media can benefit others.
What did you think of the issues raised in the article? Get in touch via @cricketyorks or Cricket Yorkshire on Facebook. Until next time….
Latest posts by John Fuller
(see all)