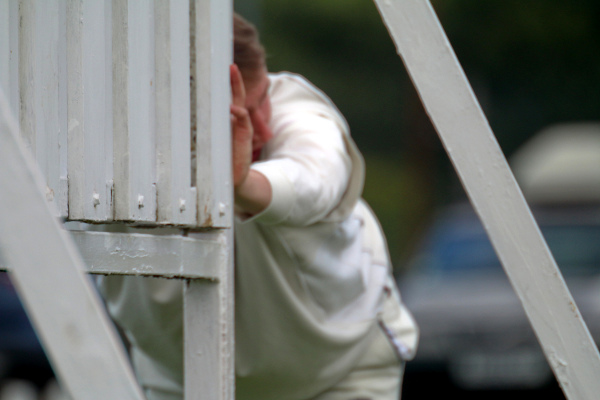 Imagine you are a member of a gym and when renewal swings round, they ask for your cash, expect you to sign up again and yet don't really express why you should.
It might be the nudge you need or you might feel like they should have tried harder to keep your business and decide to invest your pounds elsewhere.
If I can be so bold…this is what I see all the time with cricket clubs. The assumption is that players and supporters will renew (or join fresh) because of an implied loyalty, existing friendships and maybe the cricket teas are generous, the setting idyllic or the wicket bowler/batsman-friendly (delete as applicable).
I have had the good fortune to play league cricket across the country at a host of friendly clubs with grounds that would appeal to any cricketer and yet none of them ever made an effort to ensure existing members renewed – beyond asking then cajoling, of course.
I know what you might be thinking…if you're a player, you surely know the benefits – the facilities might be A++, the beer cheap, the chance to play at a high standard or with overseas and professional cricketers of some repute or trophies beckon.
Well, there might be a grain of truth in that but to my (opinionated) mind, pointing out the 'WHY' is the key…
Besides, the transfer market across club cricket is as buoyant as it ever has been; typically, players move clubs because they have a better offer elsewhere whether through the allure of cold, hard cash, mates are based somewhere else, lack of enjoyment or geographical convenience.
Cricket club committees up and down the land do a tremendous job and it is not for me to lay into the work of volunteers but there are ways they can boost their membership and thereby swell their coffers and expand their player base.
I don't accept that cricket clubs should think and behave as if they are amateur.
Some of them pay players, have paid staff behind the bar or recruit a groundsman…the breadth of their resources and cashflow will vary considerably but everyone, from a tiny village to an ECB Premier League outfit, can get more players and supporters.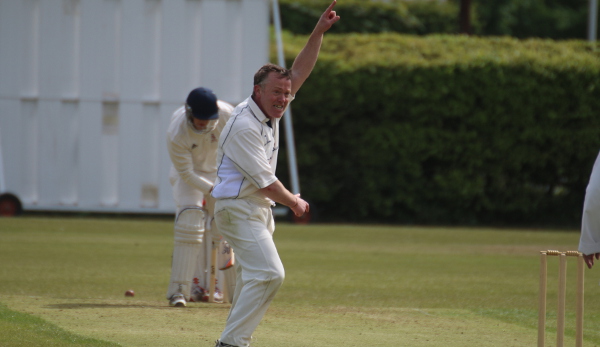 SPELL OUT THE ADVANTAGES
This might feel more applicable as a January rather than an April article but the truth is that recruiting new cricket club members should be an all-year-round philosophy.
So, why should your first-team wicketkeeper or your under-fifteen girls opening bowler stay at your particular club? Or why should they switch allegiance in the first place?
I often hear clubs talk about the fact that they are balancing a financial tightrope and that is the reason given for members to renew because they desperately need the cash.
That may be undeniably true but thousands of cricket clubs share that ongoing predicament and the vote of sympathy only goes so far.
So, what are the obvious advantages to being a member at Lower Crinkledale CC?
A simple brainstorming session can remind everyone that actually there are loads of reasons…the clubhouse and range of social events, the quality of the coaching, the profile of the overseas pro who has just finished a stint in the IPL, the fact that Lower Crinkledale consistently win trophies…the list could go on…
List them then don't be afraid to brag about them everywhere including social media…in truth, many members will renew out of an affinity to the club but nudging those that waver with a golden list could persuade a fair number.
We all love a good list so have some fun: Ten Reasons to be a member at Bradchester Hall CC…blend the bona fide, platinum-plus with the irreverent and a bit daft.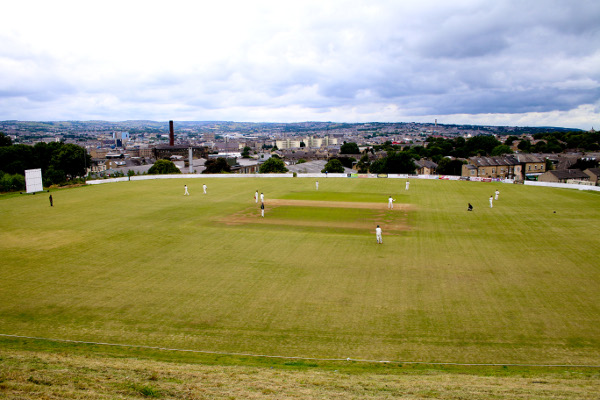 BREATH NEW LIFE INTO MEMBERSHIP
However, if cricket clubs want to attract new faces and keep those already associated with them then thinking outside of the box is required.
If you are the only cricket club in a 50-mile radius then competition might be less of a concern but in certain parts of Yorkshire such as Halifax or Huddersfield, there's not enough room to swing a cat without bumping into hundreds of cricket clubs on a Google map.
My recommendation would be to offer something new without charging anything extra.
Think of a fresh offer, it doesn't need to be anything particularly extravagant, just a nod to say thanks for your support.
Alternatively, build towards a membership pack that includes, by way of example, a shirt and a free gift at the start of the season.
Or, why not put together a membership card that includes discounts or freebies with local businesses that get them the customers and means you have something else besides the actual cricket to be able to shout about?
Being as flexible as possible around pricing and levels of membership for part-time cricketers or casual members is a no-brainer too but only by flagging up the benefits (not always obvious).
It's dressed up as a form of tacit philanthropy but I don't see what's wrong with demarcation of a couple of clear offers – or merely highlighting that for that small sum, there's always a place to call home, the option of watching cricket and somewhere to park yourself at any time of year.
Some non-playing memberships are priced very low by virtue of there being naff all in return. Using the clubhouse or appreciating the comfort of the bar on a winter's evening may be strictly true but cricket clubs don't exclude non-members so that argument tends to deflate.
Again, this is about expanding a cricket club's membership not just retaining it. So, if George the loyal former Vice President wants to chuck a tenner at the club on an annual basis then all power to his elbow but what about all those not currently doing that?
I have known pay-as-you-play schemes and anything that gives jumping in points from complete strangers through to past players is to be applauded; it will, I appreciate, entirely depend on a club's circumstances.
There is an argument that says cricket clubs could radically overhaul their membership though there is the rational fear that without an upfront financial outlay as a bond of commitment, life would be even more fraught for cricket captains scrambling for four blokes on a Friday night to fulfil a fixture.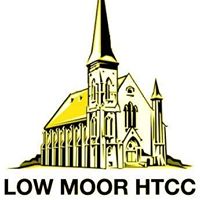 CASE STUDY: LOW MOOR HOLY TRINITY CRICKET CLUB
It's well worth sitting up and noting what Low Moor Holy Trinity CC are up to; they've got two sides in the Halifax Cricket League and an under-nines team and have shaken up the way things are traditionally done in quite a radical way.
They took the bold decision not to select eight players for the first match of 2017 because those cricketers hadn't been to enough practice sessions.
The notion is built around not just contributing with bat and ball out in the middle but making an effort off the field and flips the cornerstone carrot of gametime on its head.
You may or may not agree with that approach – after all, there are a host of legitimate reasons why midweek evenings for nets are not feasible – but it encourages an active involvement and Low Moor Holy Trinity actually decide selection on a host of factors.
It's bold and not without its complications, with Secretary Martin Jenkins admitting that it may have to be relaxed come August when squads are typically decimated by holidays.
Yet, the ethos is admirable – I continue to talk to cricket leagues and cricket clubs where volunteers feel undervalued and isolated so maybe it's high time for something more unusual:
"We've taken the approach over the last couple of seasons that important as competitive cricket is, for us it's about growing the club within the community."

Martin Jenkins, Secretary, Low Moor Holy Trinity CC
One strand of this particular recruitment drive is around boosting non-playing members by engaging with businesses and schools to come down, no strings attached except for a nominal fee, and see what Low Moor Holy Trinity are about.
I was slightly dismissive about the notion of a social membership but if a cricket club has comfortable seating, ticks the boxes on the food and drink, Sky Sports 24-7 and club cricket outdoors for six months then why not?
Low Moor Holy Trinity are flanked by two established Bradford Premier League Clubs in Bowling Old Lane and Woodlands as well as several golf clubs so competition is just as strong for footfall as it is for names on a teamsheet come Saturday.
Good luck to them on trying something else; at a meeting of the players it apparently got a ringing endorsement and as long as everyone knows the expectation then it has to be worth exploring.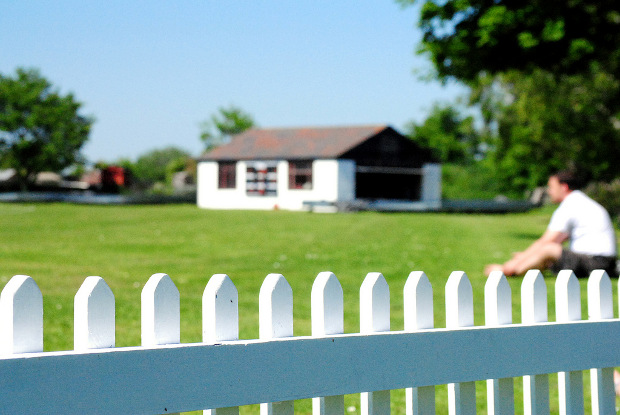 MEMBERSHIP ISN'T FOR ALL – SO THEN WHAT DO YOU DO?
The notion of being a paid member of something doesn't universally appeal, in fact, it may turn some folk off so being (or becoming) a vibrant community venue, as so many cricket clubs already are, is in itself a huge tick.
Cricket clubs I've visited have drawn in those not remotely interested in the game to come down, buy drinks, burgers, raffle tickets and the like because it's a friendly, approachable hub with entertainment, amenities like toilets and creche and is geared towards those of all ages.
Ultimately, our beloved game is entrusted to and managed by a legion of volunteers who juggle their commitments with those that the cricket club demands of them and there's only so much time until someone invents that 25th hour of the day.
If anything, this was meant to inspire and get the cogs turning; keeping the members you've got is the opening move but every cricket club in existence has the capacity to increase its membership with luck, a fair wind and a bit of creative endeavour.
Latest posts by John Fuller
(see all)