This Craven Cricket League Covid Group B match saw Bingley Congs 1st XI welcome Cowling to Beckfoot Lane.
Cowling might be a village on the A6068 towards that hazy Bermuda Triangle where Yorkshire meets Lancashire but I noticed their shirt sponsor was definitely White Rose; Azeems of Keighley do a mean chicken karahi.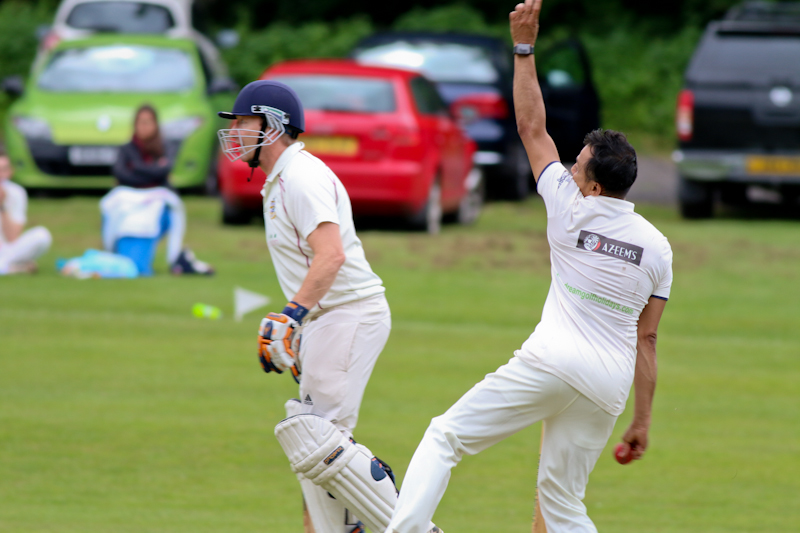 I arrived from Wagon Lane where Bradford & Bingley had been batting against Pudsey St Lawrence (see match report and photos).

Congs were struggling to muster much more than 100; A batsman had just been dismissed, dragging himself and his Kippax Colossus bat reluctantly off. I remember Charlie once helped me review the Colossus and ended up getting one for himself.

On this occasion, the home side were rumbled for 127 off 32.2 overs. Not a score to write home about but definitely one that could be defended.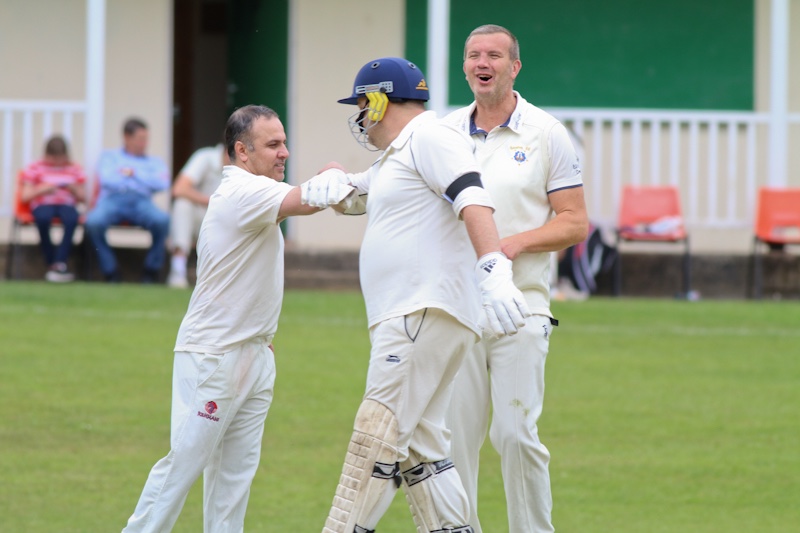 Mohammed Shah Usman (3-32) & Laiq Ur Rehman (3-22) were the chief threats for Cowling who had a handy blend of pace and spin at their disposal.

I'd missed George Hicks' 56 at the top of the order but it reinforced how astute Bingley Congs' recruitment has been in recent years.
The innings break of 20 minutes allowed the opportunity for a flask of tea and a bite to eat before Bingley Congs rolled up their sleeves and roared into bowl.
Steve Broughton (3-29) immediately paid dividends with a full length and some dubious attempts by Cowling's top-order to hit the ball into outer space.
**Subscribe to Cricket Yorkshire's YouTube Channel for match clips and interviews.
The video above shows how an umpire's eyesight and wits need to be sharp. The batsman's reaction fooled me first up. Did he edge it? Not even close but I had to watch several times.

Bingley Congs continued to snap up wickets; their 1st XI bowling attack has been one of their trump cards for years now even though it has evolved.

I was at home processing photos and video by the time Mohammad Adil's 3-6 wrapped up 3pts and a comfortable 53-run victory.

In this truncated season, a look at the Craven Cricket League's Covid Group B shows how tight it might get by September.
Craven Cricket League Match Photos
Want more reading?
Click for other Craven Cricket League articles or if you're interested more generally in Yorkshire club cricket.
Latest posts by John Fuller
(see all)