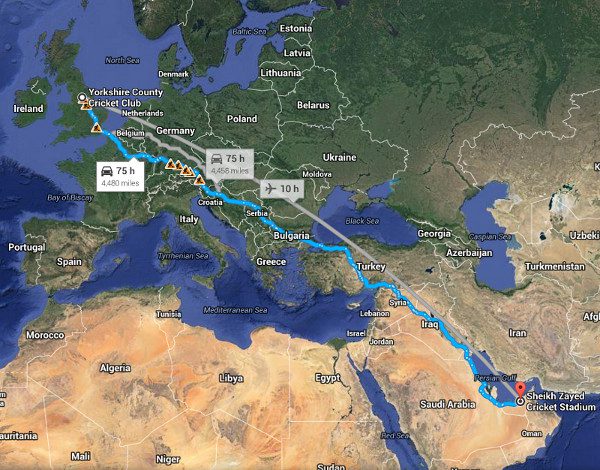 The fact that Yorkshire County Cricket Club's opening fixture of the 2015 county season takes place on another continent is, well, a bit of an oddity.
The good news is that means Yorkshire kick off things as Champions in the (not remotely) traditional opener against the MCC. Yay.
The bad news is that you'll need your passport, patience for 7243km of travelling and whether you swim, drive or fly, ALOT of cash just to get there.
The Zayed Cricket Stadium in Abu Dhabi might now boast world-class facilities after costing a cool $22 million to build back in 2004 but it's a pain to get to from Headingley.
In case you're the adventurous type, it's a 75 hour trip by car, cut to 72 hours, according to an optimistic Google Maps, without traffic.
I believe it's the last year of a commitment to begin in Abu Dhabi but given the benefits of warm, settled weather then South Africa and the West Indies are likely future alternatives.
Gripes about pointless pre-season suntraps aside, Yorkshire's season proper gets underway in a friendly against Leeds Bradford MCCU on Tuesday 7 April.
This is when the hard-core county fans emerge like the first flowers of Spring to seek out their favourite seat at Headingley and blissfully freeze for three days because THE CRICKET SEASON IS FINALLY HERE!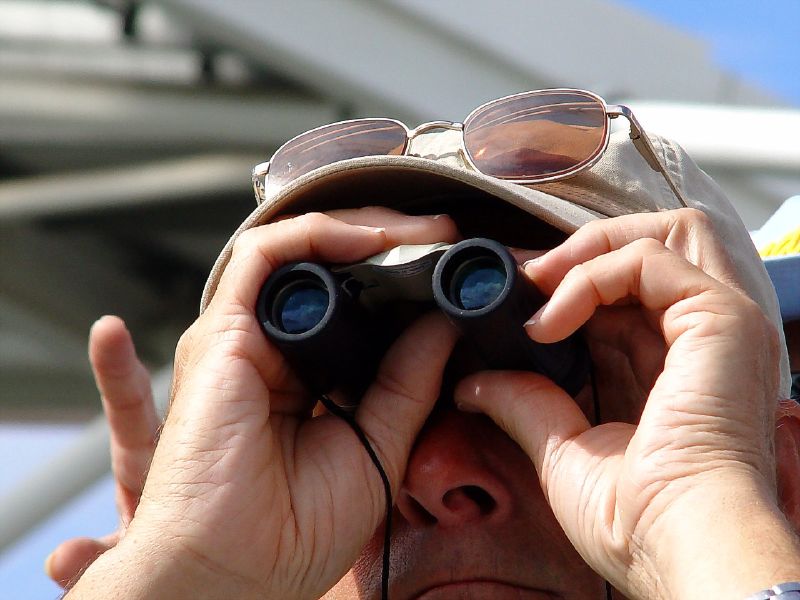 APRIL: Defence at New Road
An away trip (on Sunday 12 April) to one of the county circuits most picturesque grounds is no bad way to show what all the overseas tours, indoors nets, weights and bleep tests have been about.
Fingers and toes are crossed that newly-promoted Worcestershire isn't blighted by the frequent terrible flooding which forced groundstaff to wade about, looking more like they were flyfishing.
For those who enjoy a welcome reminisce, Yorkshire visit the scene of their title-clinching 2014 triumph, Trent Bridge, where you imagine the ball will hoop around in late April.
Nevertheless, a tricky away fixture to get done and dusted early but as perennial contenders, Nottingham's not a place to forget your A-game.
April is all about the four-day cricket.
Yorkshire fans get to soak up first-class cricket and welcome Warwickshire (Sunday 26 April) for the first home fixture in the calendar before the month is out.
MAY: Time for T20 Blast-Off
While there's time for Sunday action in the LV=County Championship at home to Hampshire (Sun 10 May) and away to Somerset (Sun 24 May), the NatWest T20 Blast arrives.
Will this finally be the year for the Vikings after the fast fading memory of Yorkshire heading to T20 Finals Day in 2012?
The ECB sent a cricket ball into space to signify the start of the competition last year so they'll need to top that for gimmicks.
T20 games are again weekly on a Friday night and Yorkshire Vikings charge off the blocks against Derbyshire Falcons (Fri 15 May) at home – which they should win.
Less easy to predict is tricky away fixtures against the Outlaws (22 May) in Nottingham and Jets (29 May) in Durham.
Assuming a younger demographic is the target after an inaugural year that saw average T20 audiences down in the UK, scheduling again seems quirky.
There is no game at the start of the summer half-term break of a week which, for Leeds schools, is Friday 22 May.
The scheduling and fixture shenanigans must be a pig of a job but joined up thinking? Unconvinced.
What Headingley will have to showcase will be their new floodlights meaning start times for T20s can be pushed back to 7pm and fans can leave work on time and see the whole game.
Yorkshire County Cricket Club are quietly hoping this pushed back start time makes a noticeable impact on crowd numbers.
There's also too much alot of cricket to get through but it's a shame fans of both county and international cricket (of which there must be many) have to choose.
While Vikings face Jets at the Emirates Durham ICG on Friday 29 May, England play New Zealand at Headingley in the first Test match of the summer.
It likely pits Yorkshire's England contingent like Joe Root and Gary Ballance against New Zealand's Kane Williamson who, at the time of writing, has yet to commit to the White Rose for 2015.
JUNE: Roses rematch
Friday 5 June. Mark it in your calendar. Yorkshire Vikings take on Lancashire Lightning at Headingley in the NatWest T20 Blast.
I'll stick my neck out and say that pending spiteful weather (which sadly ruled out last year's fixture), this will be a cast-iron sell-out.
Probably with a few ambitious ones craning their necks on lofty stepladders from Kirkstall Lane.
The first Roses fixture since Gale and Prince got stuck into each other with verbals, the subsequent trophy presentation snub, the racism charge…this one will be highly-charged.
Both sides, if they have any sense, will exude respect and play down what's set to be a spicy encounter.
How the England and Wales Cricket Board (ECB) references this in marketing is worth watching for. Practice what you preach and all that.
The tail-end of June is one of Yorkshire's most frenetic travel-wise with five matches in ten days with Leeds-Birmingham-Leeds-Leicester-Durham the destinations for the team coach.
The month sees three LV=County Championship matches and five T20s – or put another way, seventeen playing days as the season ramps up.
JULY – Scarborough and fifty-overs starts
A hectic month with Yorkshire aiming for progress on all three fronts sees first-class cricket at Edgbaston and Scarborough (Worcestershire are the visitors).
A total of six NatWest T20 Blast games make this a make-or-break month in the shortest format for Jason Gillespie's squad, if they want to make the quarter-finals in mid-August.
The Royal London One Day Cup is in its second year since morphing back to a fifty-over contest.
Yorkshire are in group A and begin with a glut of games – no less than half their group matches (four) in five days.
It is conceivable that Yorkshire will qualify for the knockout stages of two competitions this month or fall by the wayside.
AUGUST – Quiet…too quiet?
If Yorkshire stumble in their pursuit of T20 and fifty-overs glory then August will be an eerily quiet month for them.
It starts with a batch of three Royal London One Day Cup games in four days.
If their qualification goes to the wire, the final group match against the Steelbacks on the 18th will be a game Yorkshire would expect to win.
On Friday 7 August, a North Sea welcome to Durham who come to Scarborough a couple of years since Yorkshire effectively lost the title back in 2013 – by losing by seven wickets at North Marine Road to the eventual winners.
Friday 21st August merits a trip to the Sussex coast, Hove specifically, to take on the seasiders in the County Championship at the dreadfully named BrightonandHoveJobs.com County ground.
It's one reason why CricketYorkshire.com doesn't do sponsorship of the Headingley ground. Bet you can guess the other…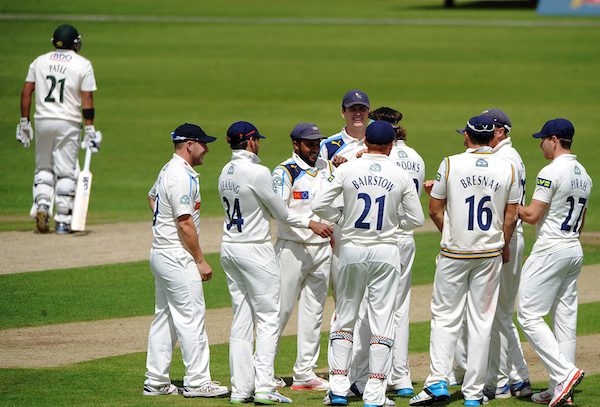 SEPTEMBER – Championship credentials?
For many, the County Championship remains the purest form of the game and they're in for a treat with four matches to conclude the 2015 county season.
Somerset are the visitors to Headingley on the first of the month before Andrew Gale's squad head to London to take on Middlesex at Lord's from the ninth.
While Yorkshire are down South, England congregate in Leeds for the fourth Royal London one-day international against Australia on Friday 11 September.
International cricket back at Headingley is sandwiched between the oddity of two ODIs at Emirates Old Trafford, the first of which is a day-night game.
Tuesday 22 September is the start of the final fixture of 2015 for Yorkshire with Sussex trekking the 260 miles north.
It's a mere couple of days after the Royal London One Day Cup final at Lord's which, if Yorkshire were to end another long overdue trophy drought, would require a quick mental adjustment back to business.
Latest posts by John Fuller
(see all)