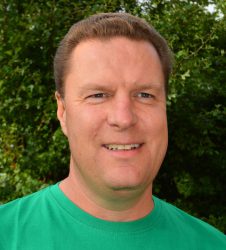 Latest posts by Andrew Gallon
(see all)
Andrew Gallon learns about club development, junior ambitions and more at Calverley St Wilfrid's who welcomed Saltaire in the Aire-Wharfe Cricket League's Waddilove Cup.
My latest search for cricket at a setting in line with COVID guidance took me to Leeds City Council-owned Victoria Park, Calverley.
It is a smashing facility, popular with village residents, a few minutes' drive from the hurly-burly of the Leeds outer ring road.
Teams representing Calverley St Wilfrid's Cricket Club, whose roots go back to 1843, have played since 1864 on a quietly impressive ground that dominates the park.
Lovely bit of happenstance: whilst watching a below-strength Calverley, of the Aire-Wharfe Cricket League's Third Division, lose by 224 runs to Waddilove Cup first round opponents Saltaire, the top-flight's early leaders, I learned of encouraging developments within a club very much at the heart of their community.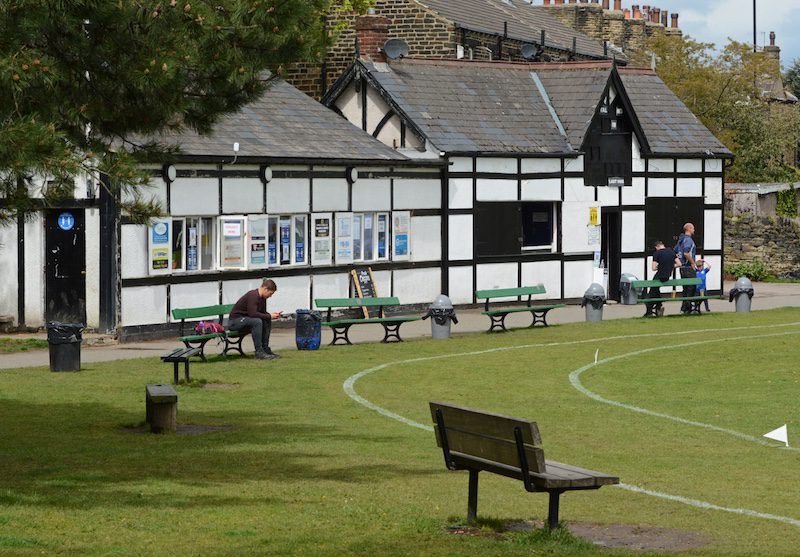 Calverley lease clubhouse and ground from Leeds City Council. The club look after the pitch and provide matchday refreshments, on sale to all park users. Several community groups meet in the clubhouse, which hosts its share of functions.
However, Calverley felt the clubhouse was ripe for a refresh, internally and externally. The idea was prompted by COVID, which as you'd expect has reduced bar takings greatly.
Social distancing requirements mean the clubhouse, given its existing design, furniture and layout, is short on usable space. The roof leaks, too.
In addition, this thriving club wanted to provide new, concertina-style nets (easily stored) for their various senior and junior teams.
"We have juniors coming out of our ears," a supporter revealed. Several, I understand, are on Yorkshire Pathways.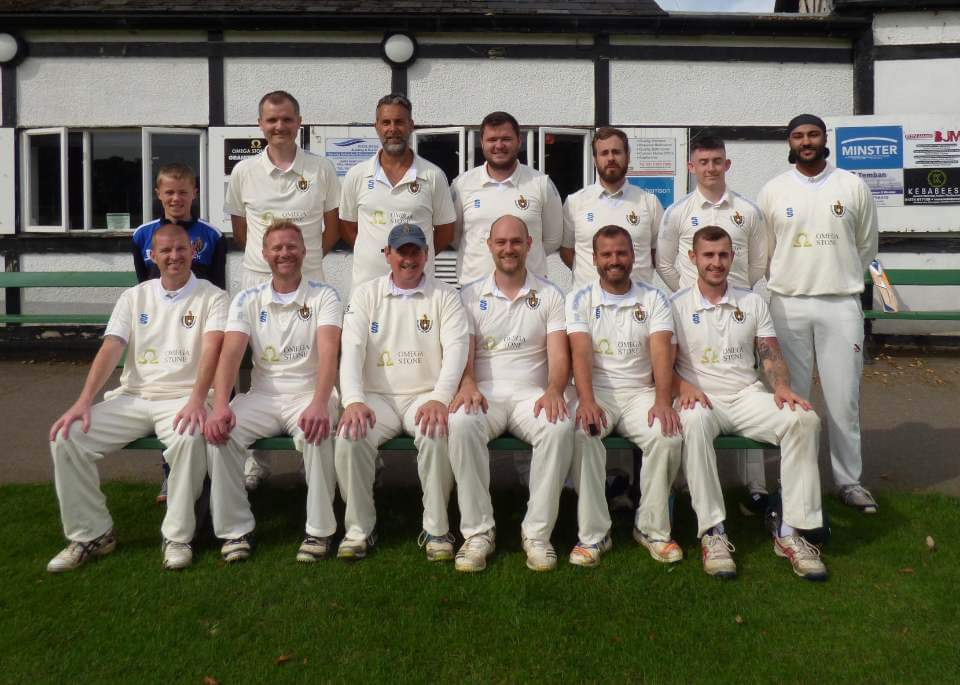 Ambition: Homegrown first team
I was told the way to get the most out of playing for Calverley St Wilfrid's is to live in the village. Indeed, Calverley's ambition is to have an entirely homegrown first team, comprising players nurtured through the club's youth system.
Calverley, aiming initially to raise £15,000, since increased to £20,000, are going down the crowdfunder route, followed so successfully of late by other cricket clubs.
They have been taken aback by the community's can-do response.
Within days, £12,000 had been pledged. The appeal closes on May 27. Just now, the amount raised is heading towards £17,000.
Playing in a public park must have its disadvantages, although I was told park users do treat the cricket facilities with respect. A big plus, surely, is increased visibility.
Some grounds are hidden away, down back lanes or behind hedges. Not so, Calverley's.
No visitor to the park, even on non-matchdays, can fail to be aware of the club's presence.
Bradford City to Calverley
During the later stages of the Saltaire innings, at times a flurry of boundaries, I got talking to an elderly chap in a wheelchair. He was there with his son, a Calverley player taking time out this early season in case his pregnant wife needs him at the shortest of notice.
Turned out to be John Hall, a fixture on the right wing for Bradford City during the Sixties and Seventies. Proudly, he advised only two have played more games for the Bantams.
His favourite football tale was being part of a City team that trounced Bournemouth 8-1, shortly before the opposition's star striker, Ted MacDougall, signed for Manchester United.
As with so many footballers John, who counted Yorkshire and England wicket-keeper David Bairstow amongst his Valley Parade team-mates, enjoyed a long cricket career.
Growing up in a terrace house overlooking the Calverley ground, he walked through the park to school every day and first played cricket at St Wilfrid's. Interestingly, he had also turned out for Saltaire.
Other clubs whose colours he'd worn include Huddersfield League Dalton (defunct, sadly), Lidget Green (are they still going?) and Yeadon.
Football commitments meant he couldn't always play a full cricket season. Nonetheless, he told of scoring 900 runs a time or two.
Under a glum sky, with a chill wind swirling about, Victoria Park wasn't at its best. Weather more like March than May did not deter villagers from strolling, walking dogs, bowling or hitting tennis balls. Plenty of greetings and conversation.
An under-15 football match – Calverley United's senior teams are apt to patronise the cricket club bar after home games – next to the cricket pitch attracted interest. Fifty or so were absorbed in the cricket.
St Wilfrid's Church (did a sporty cleric play a part in establishing Calverley's cricket club?) is close by but out of sight.
Beyond a Great War cenotaph (its list of names includes three Binns and three Hinchcliffes), adjacent to the north end boundary, the A657 was busy. On a bus route, too.
Henry Blofeld would be in his element. Red and green double-deckers here.
This Waddilove Cup (a trophy named, I gather, after a former Bradford City chairman) tie proved hard work for Calverley, whose captain, Tom Simpson, lost the toss. "I had one job to do today," he joked. "And I got it wrong."
Saltaire elected to bat, and wasted no time piling up runs. Calverley, I was informed, were without their best three or four players. Not everybody is available on a Sunday!
After a while, the digital scoreboard went on the blink. A weary voice from the covers: "Have you tried turning it on and off?" Eventually, normal service resumed.
Despite an outfield rendered stodgy by recent rain, Bilal Hamid (74), Mustahsan Ali Shah (59), Awaise Hussain (54), Amjid Hussain (40) and Sajad Ali (37) catapulted confident Saltaire to 306-9 from their 45 overs.
Chris Coates (3-60) did his best to stem the tide.
Calverley's reply had reached 82-6 after 26 overs when play ceased. Incessant spots of rain merged into a steady downpour. Not pleasant.
"We've called it," advised one of the umpires, making notes as he scuttled off the pitch.
Top scorer for the hosts was Nav Panesar (24 not out). I overheard him, fielding on the boundary, tell onlookers he was playing his first game in two years. Sore next morning, much?!
Opener Coates hit 18. Sajad Ali took 2-20 and Zaheer Abbas 2-42. Former Bradford Leaguers Saltaire's reward, on June 6, is a second-round home tie against Kirkstall Educational, a Second Division side.
As John Hall, feeling the cold, bade farewell, he said: "I'm always here. Will you come again?"
Do you know, I may well return to this friendly club and delightful park although I'll wait for warmer, sunnier afternoons before doing so.
Many thanks to Andrew whose club cricket series, Miles per Gallon, is on cricketyorkshire.com throughout the summer.