In partnership with CricX – The Cricket Exchange Agency, we're looking at opportunities for club cricketers to play overseas this winter.
Here's the really good news. Whether you're a Minor Counties batsman, an ECB Premier League wicketkeeper or a bowler in the lower leagues, there are clubs in Australia and New Zealand that want you to join them.
To understand how that could work and what's involved, I catch up with James Cole, Senior Cricket Agent at CricX; a job title that conjures up 007 in whites.

In truth, he's actually a wicketkeeper-batsman at Northern Cricket Club from the Liverpool & District Cricket Competition. Unlike James Bond, James went through Lancashire's county age groups and played a few county Seconds matches.

Why am I telling you all this? Well, first off, James is the guy who can help your dream of playing cricket in another country go from a conversation in the pub to stepping off the plane in Australia by the end of this year.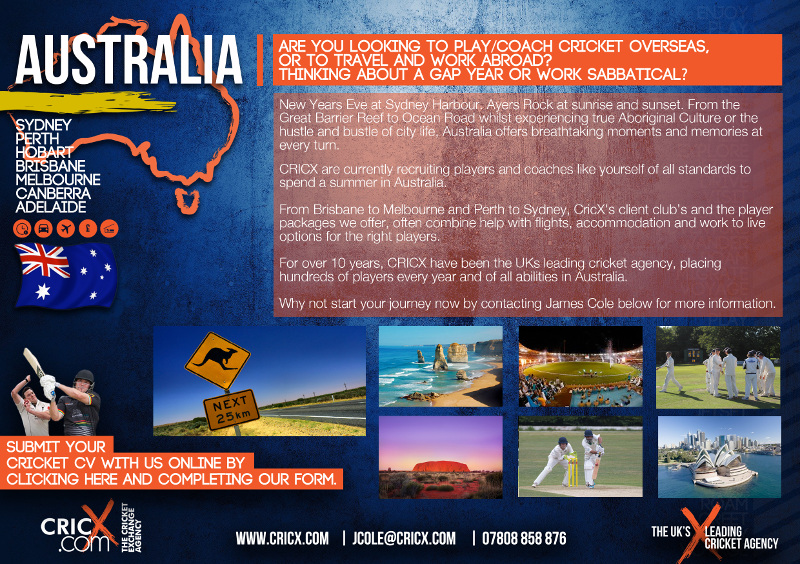 What's playing cricket overseas like?
James also spent five years playing club cricket in Melbourne and fondly remembers travelling out to Oz with the current Nottinghamshire captain Steven Mullaney. There was cricket, beers, beaches and socialising. It's not a great stretch to see the appeal.
His debut stint was with McKinnon Cricket Club before returning the next year and being pro for Bentleigh in the same competition. His adventures continued with three years as player/coach for Port Melbourne.
He made new friends on the other side of the world, got to travel, develop his game and coach.
According to James, and I've heard Aaron Finch say the same about his time at Clifton Alliance in York, exposure to other cricket in other countries develops you as a person. A new culture, allied with living and working in unfamiliar surroundings.
"I think a lot of what you learn is off the pitch as well as on it. But then I came back and scored 900 runs in the Premier League. Because I was training twice a week (in Australia), it really did my cricket the world of good."

I play in Division 4 of the In-the-middle-of nowhere League. Is this really for me and how does it work?
Absolutely. CricX are proud to have had some world-class international cricketers on their books down the years like Faf du Plessis, Tim Paine and Martin Guptill – but their expertise lies in placing thousands of club cricketers here and overseas.
Think of them as a recruitment consultant who will get you registered, work on a CV for both cricket and employment then match your expectations to a host club in another country.
They are hugely experienced, well connected and accredited with the ECB, PCA and NZCPA.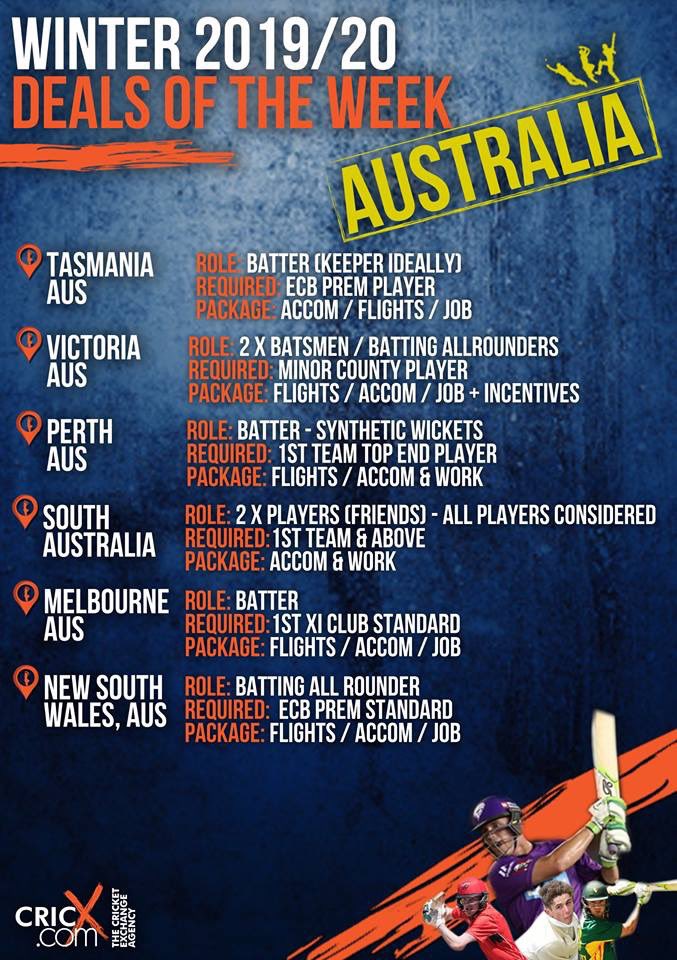 How can CricX help you play abroad?

If you think about it, there's a lot to get to grips with from sourcing the right standard of club to visa considerations, where you'll stay and how to find work.

CricX will help sort all of those logistics. Your first step is to contact James Cole at CricX either via email: [email protected] or call him on 07808 858876.
Find out what's involved, if it's something you can commit to and away you go. Literally.
CricX have already placed around 50 club cricketers in Australia and New Zealand for 2019/20 and there are many more chances to get some winter sun and become a better cricketer.

Tempted?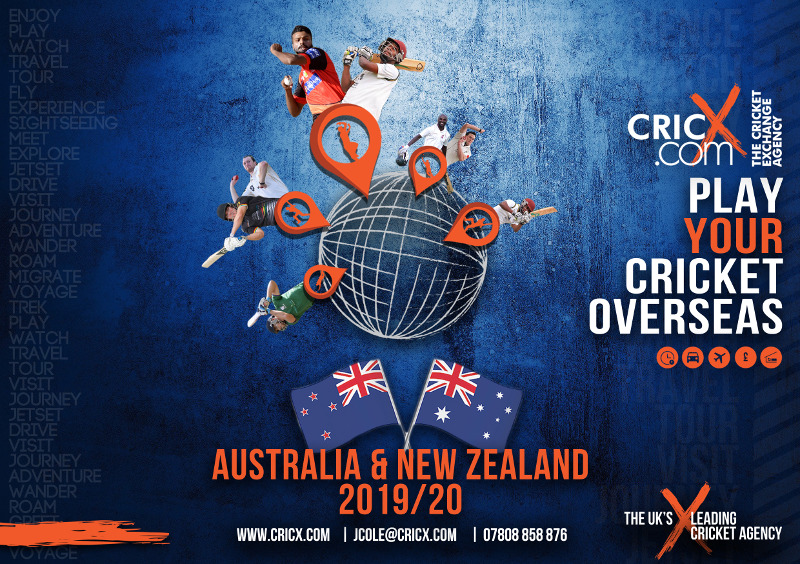 To track all that CricX is up to, follow @JamesColeCricX and @cricketagency on Twitter or the CricX Facebook page with video, updates and latest performances.
If you do contact CricX about playing overseas, please mention Cricket Yorkshire, not because I'm on commission but it shows the article has done its job in linking up club cricketers with the means to play overseas. Thanks!

Also, share the article if you've got mates who might be interested…just click the Facebook or Twitter buttons below.

*This is a sponsored article as part of our partnership with CricX – if the mood takes you, click to read Cricket Yorkshire's policy on sponsored content**
Latest posts by John Fuller
(see all)