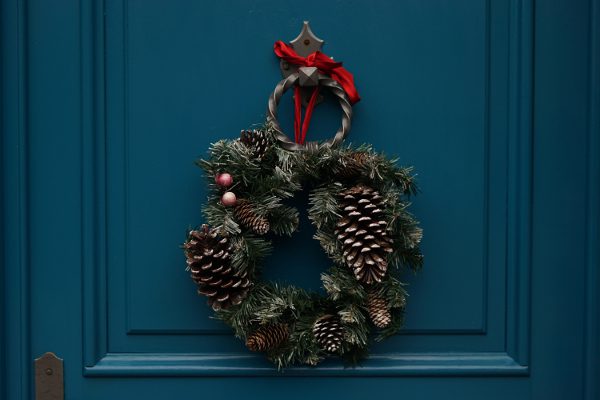 The Christmas turkey is in the oven, the pigs in blankets are tucked up, there is not a sprout in sight (author's licence) and enough roast potatoes to feed an entire cricket club.
All you need are your guests…but in this utopian, sprout-free world, who would you choose to invite from the world of cricket, past or present, to a festive meal?
While you mull that over with a glass of fizz and one eye on the simmering gravy, sit back as Cricket Yorkshire sends out three invitations.
Herbert Sutcliffe
At a time when we're beginning to sift through the ashes of the 2017/18 Ashes, the genius of former Yorkshire and England batsman Herbert Sutcliffe might shed light on temperament and mentality that led to a prolific accumulation of runs.
Sutcliffe's Yorkshire County Cricket Club career spanned 1919 to 1945 and, along with Percy Holmes, he formed an opening partnership in county cricket that was devastating.
His 16 double-centuries and record of 2,000 runs in each of six seasons point to someone for whom occupying the crease and scoring at will were natural companions.
I'd quiz Herbert about 1932 where he shone in domestic cricket (he set the record of most runs in a season with 2,883 with an average of 80.08).
To sit down with the great man would to be pick apart that majestic opening stand against Essex at Leyton of 555 with Percy Holmes and get reaction on the news that after the declaration, it transpired that the scorers had miscounted.
The record stood as a run was controversially added on. Imagine that, eh?
This purple patch (a year, more than a patch) continued; Sutcliffe scored 194 in 496 balls as England's 524 precipitated a ten-wicket victory in the first Ashes Test at Sydney and the infamous 'Bodyline' series was up and running.
To hear first-hand recollections from that iconic, controversial series would be fascinating; if you think the Bairstow headbutt was awkward for the current Ashes tourists then it fades by comparison.
The birth of leg theory; fast bowling deliberately aimed not at the stumps but at the body caused outrage.
Amid the hullabaloo, Sutcliffe finished joint top-scorer with 440 runs, eclipsing Don Bradman, and would end his career with 50,670 first-class runs, including 151 centuries.
*Wisden Almanack's summary of Sutcliffe captures the measure of the man beyond the avalanche of pulls, drives, cuts and meticulous forward defence.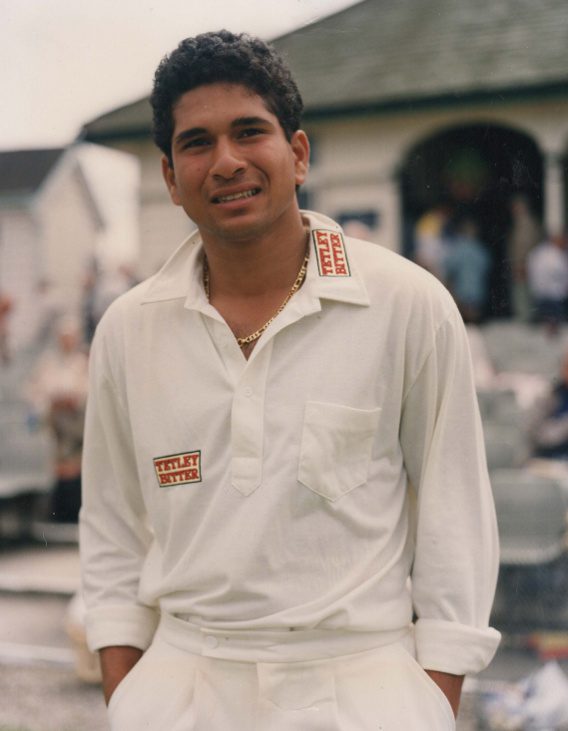 Sachin Tendulkar
1992. Yorkshire County Cricket decide to break with their homegrown policy and recruit an overseas player for the very first time.
Ex-Yorkshire CCC Chief Executive Chris Hassell explained:
"This was our first overseas, and we wanted a high profile player. We couldn't just go for a Joe Soap who nobody had heard of. The pressure was on us to go for a really big name."
You'll know the story. Their first choice was Australian fast bowler Craig McDermott who got crocked a month out and Yorkshire had to scrabble for an alternative.
With the help of Dewsbury entrepreneur Solly Adam, the county opted for a young Indian batsman, not yet out of his teens, who had caught the eye with his debut Test hundred in 1990 (119* at Old Trafford against England) and was living up to all of the hype.
Sachin Tendulkar made his Test debut at 16 on a bruising tour of Pakistan where he had shown grit by being hit in the mouth by a Waqar Younis bouncer and continued at the crease, in the mould of Brian Close, refusing medical treatment.
More words have been written about Sachin Tendulkar than there are stars in the sky but while we are pulling crackers at this imaginary festive feast, it would be the summer of 1992 in Yorkshire that would hold centre stage.
What was it like to zip about and explore the county in his Honda away from the cricket? How was life at 34 Wakefield Crescent, in suburban Dewsbury, off the A638?
How about Yorkshire's team dynamic and acceptance of a teenager who was already settled in India's Test side?
It remains a source of pride to those from Yorkshire that Tendulkar's early education in professional cricket included a spell in county cricket. He topped a thousand Championship runs and finished with 1,671 runs in 35 appearances.
By all accounts, he won over the public at a time where an insular mentality in Yorkshire could have made for an awkward introduction to domestic cricket in England.
Tom Schofield was the PA announcer at Headingley at the time:
"Sachin, without setting the world on fire with his scores, is already seen as a member of the family. In a few weeks he's become one of us. The reception he gets some Sundays, when there may be 8,000 on one of the smaller grounds, is extraordinary. When you think of the reputation of Yorkshire's crowds in their attitude to outsiders it becomes amazing.'"
Editor's note: Thoroughly recommend the late Derek Hodgson's Tendulkar article in The Independent to go back in time to that summer, he was the source for both the Schofield and Hassell quotes).
More than the currency of runs out in the middle, Sachin represented a shift in thinking as the first non-white cricketer and first overseas player to represent Yorkshire in their history.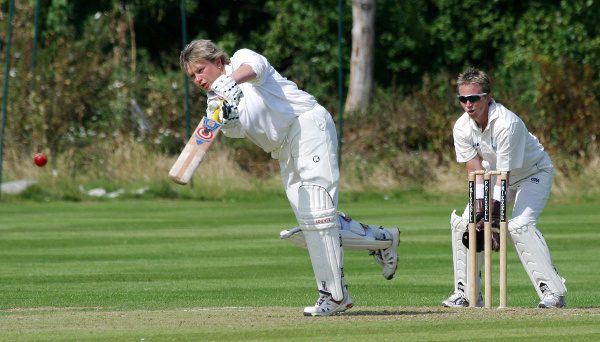 Sue Metcalfe
It would be easy to forget the journey that women's cricket has taken now that the national side are World Cup winners (again), the Kia Super League is developing, allied with the growth of commercial investment and media coverage.
If you cast your mind back to 1997, the Women's County Championship was formed to replace the old Area Championship.
The Yorkshire Women's county squad was amateur (it still is in 2017 but has now been closely aligned with the men's squad) so travel and equipment was funded by the playing squad.
The inaugural County Championship title was won by Yorkshire and the White Rose county continued a period of dominance that saw them claim five of the first six county titles.
*To explain the odd timeline of that previous sentence, Yorkshire had been successful at county level before the 1997 County Championship kicked off!
They were captained by Sue Metcalfe who would be my final companion at this Christmas dinner to discuss what the women's game was like back then in Yorkshire and contrasting that with how the women's game has shifted since.
In a nod to the complexities of representing your country back then as an amateur, in 2001, Sue Metcalfe rejected the chance to tour India after being recalled to the England women's squad for the first time in four years. She had to politely turn it down because of work commitments with a US pharmaceutical company.
Anyhow, the Women's County Championship 1997 Division One Table saw Yorkshire Women go unbeaten in their five matches and ended the proverbial street ahead (32.5pts) of West Midlands Women in second.
England batsman Metcalfe led a squad packed with internationals including Helen Plimmer, Laura Spragg, Clare Taylor, Kathryn Leng and the Dutch all-rounder Ariette van Noortwijk.
Both Taylor and Leng were trailblazers in their own right; Clare Taylor was the first to 100 international wickets for England with her medium-pacers and Leng caught the headlines by playing in the Bradford League for Pudsey St Lawrence and then bowled her leggies for Leeds-Bradford UCCE (the precursor to the MCC University scheme). She would go on to represent Yorkshire and England with aplomb.
Leng and Plimmer had both been World Cup winners with England in 1993 and I note one of the grounds was Collingham and Linton Cricket Club who hosted both women's Test and ODI cricket between the Eighties and Nineties.
Yorkshire's wickets were shared out in that first County Championship season with Holt and Robinson both miserly with their economy while Plimmer's 207 runs at an average of 51 was the batting mainstay.
Yorkshire's strength was reflected in the fact that they had sufficient numbers to put out a 2nd XI in the County Championship. They were captained by Janet Tedstone and came fourth in Division Two with teams like 'Thames Valley' reflecting the need for geographic areas to pool resources.
Credits:
Much as I'd like to be able to pretend an encyclopedic knowledge of Yorkshire women's cricket, I was able to call upon the considerable expertise, network and Sue Metcalfe photo from Don Miles whose Women's Cricket on the Web covers two decades; a considerable editorial and photographic resource well worth exploring.
Brian Sanderson, a walking archive of Yorkshire cricket, provided the Tendulkar and Sutcliffe photos for this article.
*Finally, thanks also to Erwan Hesry for the Christmas wreath photo. I had planned to feature mince pies artistically positioned but Mrs Cricket Yorkshire has relayed the news that they have mysteriously all vanished.*

OVER TO YOU…
So, there you go…three guests unofficially invited over to watch me accidentally torch the Christmas turkey.
Who would you like to invite to your own soiree from the world of cricket and why?
If you enjoyed this cricketing read, please take a moment to share it with friends using the Twitter and Facebook buttons below.
Do let me know who would be at your own Christmas meal….tweet @cricketyorks or leave a comment on the Cricket Yorkshire Facebook page.
Latest posts by John Fuller
(see all)