Crossflatts Cricket Club's Charlotte Boulton has quite the CV; which she dives into between sips of her cappuccino.

One of the reasons for the interview is led by the fact that Charlotte finished the 2022 Bradford Premier League season as the second-highest wicket-taker, across all divisions.

(Stats note: That's just league cricket with Zafar Mahmood of Brighouse in top spot with 79 wickets).

The right-arm off-spinner bagged 69 wickets for Crossflatts 2nd XI at 12.65 included 7-21 against Rodley. She has 80 wickets for her club across all formats this year.

These are stunning figures for any club cricketer but it's also eye-catching given she's one of only a handful of women playing in the Bradford League.

Megan Hodkinson also springs to mind as a regular for Townville and was the first female to play in the Priestley Cup Final this year.

It shouldn't be a big deal but it's still very unusual. Over time, as the gap between club and county in the women's game reduces, perhaps more women will play men's cricket at a higher level. The real goal though is both broadening and strengthening the women's game in the coming years.
(Image below is Charlotte batting versus Bradford Park Avenue Ladies)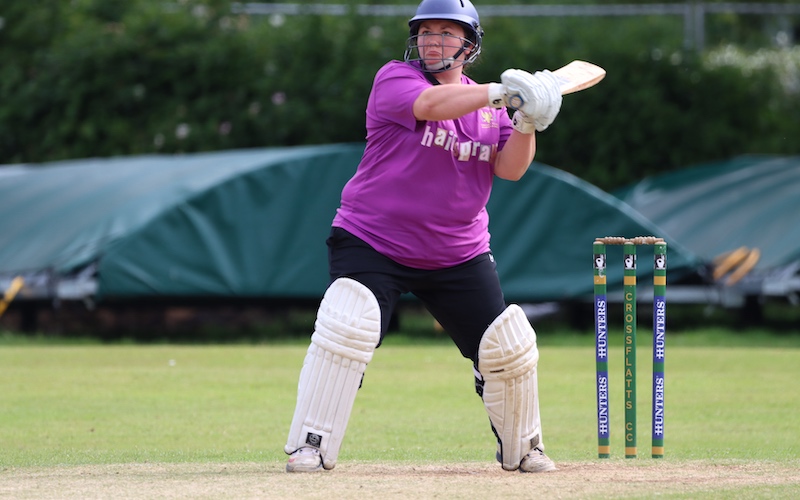 As for Crossflatts, they had switched their men's teams from the Craven League for the 2021 campaign where the firsts won promotion, aided by the wickets and dogged defence of Boulton with the bat.
She admits: 'It was nerve-racking playing in a new league, there aren't many women playing. You have to start all over again.'

There was ignorance and yes, some patronising comments at the success she had but that will likely be put to bed by the sheer volume of wickets.

Charlotte's roots in the game can be traced not very far to her dad who is a Steeton stalwart.

She had had a host of teams but it shows a talent that diverges between the men's and women's game.

---

A Steeton regular in age-group then men's cricket while wearing the colours of Lightcliffe Women, Bradford Ladies and Crossflatts Women over the years too.

---
Nor should we forget to mention she captained Yorkshire Women right across the age groups. Charlotte has played with lots of cricketers who have gone on to turn professional from Northern Diamonds' Lauren Winfield-Hill and Katie Levick to Phoebe Graham.

As to her own prospects at the time, she reckons: 'It just dropped off a cliff.' No further opportunities beyond a select few. 'I do sometimes wonder "what if" though'….she admits with a rueful smile.

Perhaps the pathway is still muddy even now, which Charlotte alluded to at the start of our interview for her Crossflatts team-mates to understand and aspire to, though there is progress, TV exposure and role models.

That translates as Yorkshire age-group cricket to the Northern Diamonds Academy and the success of the Northern Diamonds at Lord's against Southern Vipers in the Rachael Heyhoe Flint Trophy Final.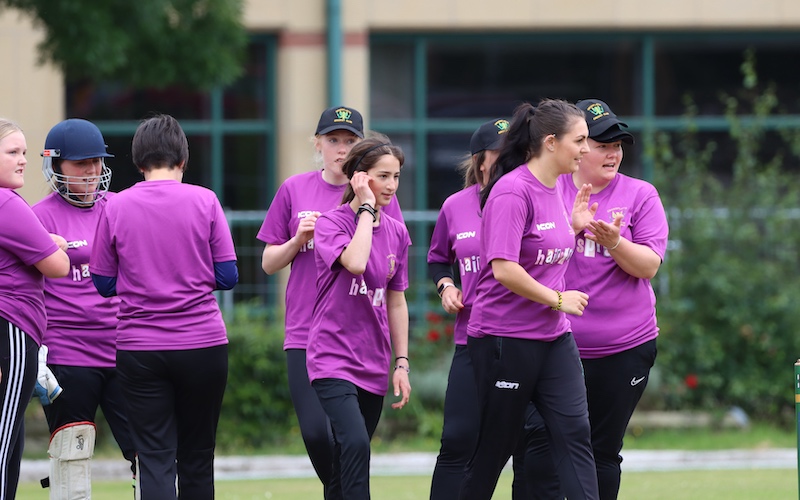 Launch of Crossflatts Women's & girls cricket
At Crossflatts, the women's and girls' hardball side has been a runaway success, finishing second in the league to Pudsey St Lawrence (see interview with the champions here).

At Flatts, there was also a softball team who also started their cricket journey in 2022, along with U9 and U11 girls sides.

The dynamic is an interesting one between ages with there more likely to be a bigger range, with women and girls under one XI.
Crossflatts looked to the sidelines for a fledgling squad, as Charlotte explains:

---

'We asked wives and girlfriends of players…I also mined my own contacts…they all stepped up to be fair, we got on like a house on fire!'

---

Was there a conscious effort to help those new to the game and younger players to feel at home in a cricket team for the first time?

Charlotte reckons the pressure, if any, was on established cricketers to perform but that everyone gelled: 'They loved it, having something for themselves. At other clubs over the years, it sometimes felt like there was no support and we were just using their ground. So kudos to Lee and Crossflatts.'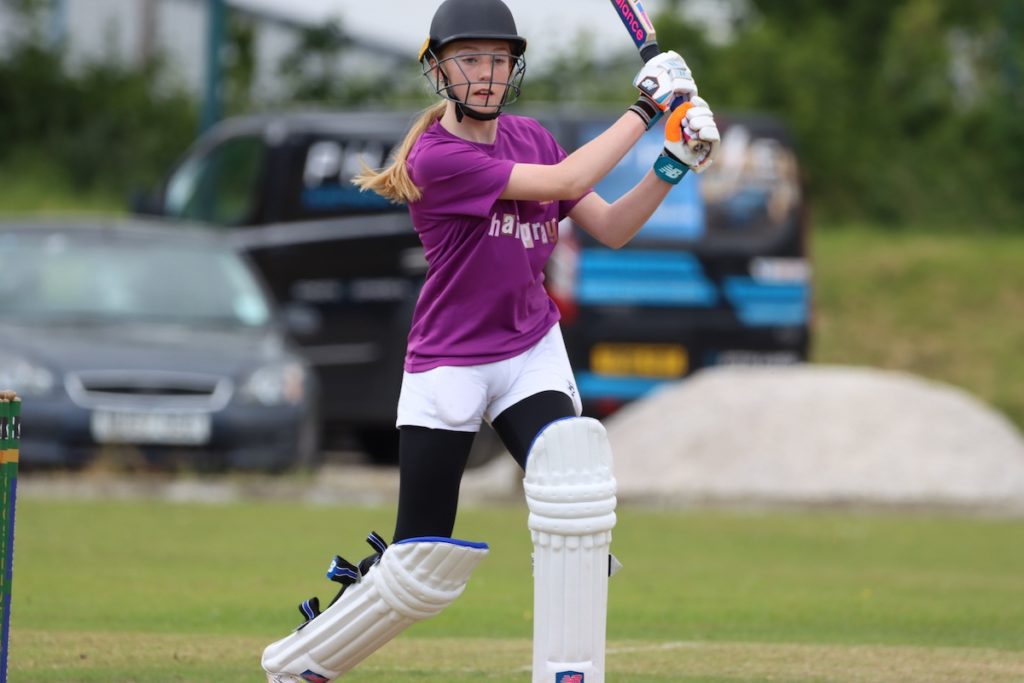 Judging by the crowd I saw at the home match against Bradford Park Avenue Ladies, it's an exciting time for women's and girls cricket in this part of West Yorkshire.

It's a credit to all the players and volunteers who got these teams off the ground in the first place and now there's been the first edition, the second season will be less daunting.

As for Charlotte, that competitive edge hasn't dimmed, with her role as mentor and captain to newcomers balanced by a desire for trophies in 2023.
Latest posts by John Fuller
(see all)