Charles Cowling, a fellow club cricket ground-hopper, shares his thoughts on how clubs might be able to tap into a new audience.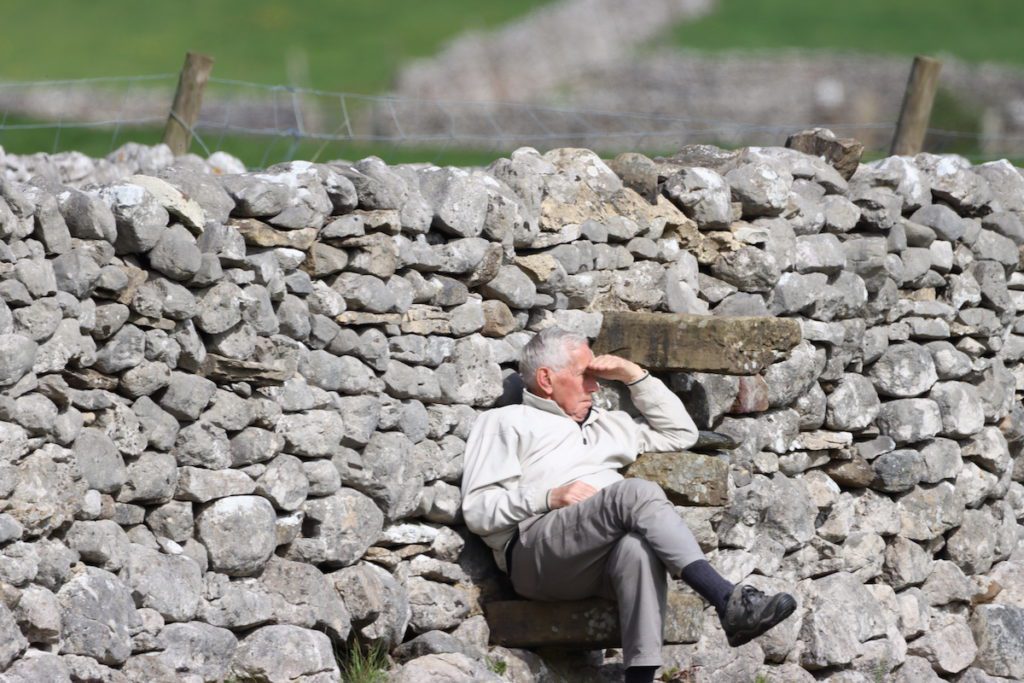 (Image by John Fuller/ Cricket Yorkshire, a spectator at Upper Wharfedale CC)
I love cricket. I love watching it played in Yorkshire's loveliest landscapes. So every Saturday, I jump in the car and hunt down a new ground.
I think there are lots more people like me out there, but they don't go to the cricket. They'd like to but they don't. Because they don't know how it works. They don't have the confidence. They have too many unanswered questions.
---

What does it cost to get in? Can I bring the dog? Can I sit on one of those benches? Is it okay just to drop in just for an hour or so? Can I buy a drink at the bar? Can I use the toilets? Is there disabled access? Where can I park?

---
Oh come on, you say, surely people know all this stuff. Well sorry, no they don't. I didn't. Go to any club's website and try to find the answer to any of those questions. You'll be lucky to find any sort of invitation to spectators at all.
It's really odd. Even Play Cricket, a work of genius without which us cricket watchers would be lost, says it's only for clubs, teams, players, leagues and county cricket boards. Not a dickey bird about spectators. None.
I don't want to be critical, I want to be supportive. I wish cricket clubs would do better. It would cost nothing and the benefits could be substantial.
A welcoming club is a thriving community asset. It makes people in your locality get behind you. As important, it serves the cause of the game of cricket — makes it attractive and accessible.
So it's great to see some clubs setting a fine example. Here's one I encountered on Facebook.
Brilliant, that. Love it.
By increasing attendances clubs can, I believe, open up a useful revenue stream.
The rule of thumb here is: it takes all sorts to watch a cricket match.
This means getting the message out to everyone, from cricket nuts to those of a more semi-detached disposition for whom, in John Arlott's words, "there is beauty in the pattern and rhythms of white-flannelled players against the grass-green background". Even know-all cricket super-geeks don't know where to park. So here's what I wish you would do.
First, identify your target market. Club officials, your target market is some or all of these people depending on your club's location:
Cricket lovers (obvs).
Retirees. (Like me. Always too busy til we stopped work.)
Countryside lovers.
Recreational walkers and cyclists, the hungrier and thirstier the better. A cricket match makes for a great midpoint rest-up on a day out. Can you cater for them?
People who want to chill out and de-stress. (Big market these days.)
Visitors to Yorkshire. Tourists. Sightseers. What lovelier views could they get? What better cricket? The very essence of Yorkshireness.
Next, provide answers to all those questions above. To do this you'll need to write some text for the About Us page on your Play Cricket site. Tell folk what they need to know. Tell them you'd love to see them at your ground.
And tell them they're welcome to make a donation if they want.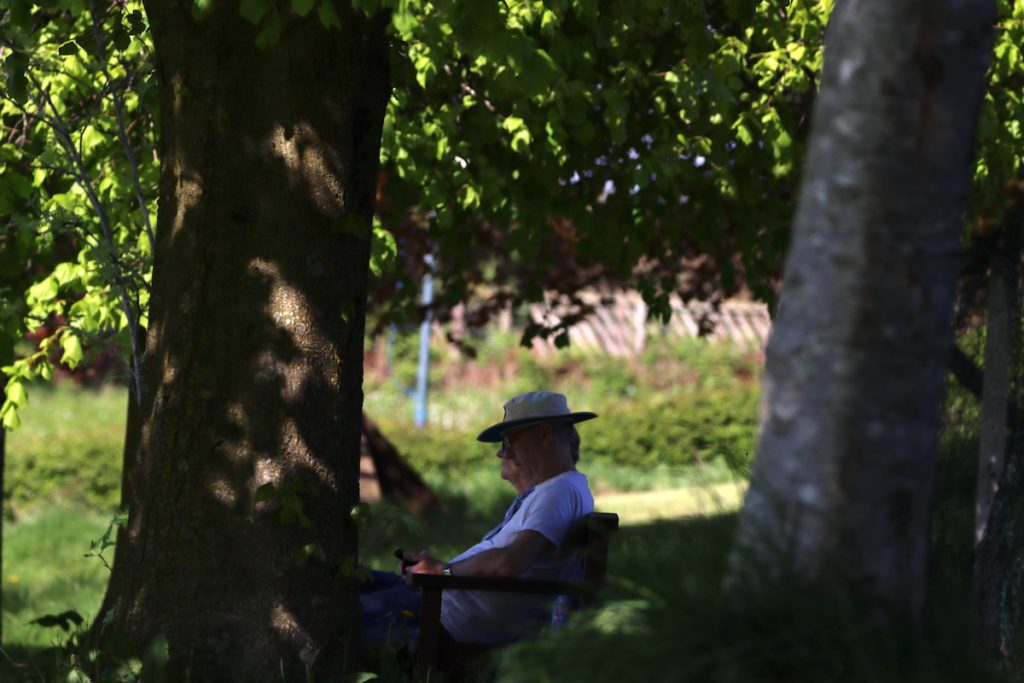 Here's an example. It's almost certainly not comprehensive but summat's better 'n' nowt. Tell me what I've missed.
ACKLEY CC
LOCATION
Postcode: HA23 5LS
what3words: hazel.bodkin.pitcher
If driving look out for the turnoff indicated by a sign nailed to an ash tree in the verge. Drive 500 metres up the bumpy track and you'll see us. If you are coming by bus, nearest stop is Ackley village. Buses every quarter past the hour from Coxwith.
SETTING The ground sits in the valley of the river Strike and is flanked by the river on its west side. Lovely level footpath leading to Ackley village half a mile upstream + a decent pub, the Bobbin Dodger, which also serves good pub grub. The ground is woodlanded on three sides. From the south there is a wonderful view up the valley to steeply rising Killingfield Moor.
HERITAGE The club was founded in 1854. Members have played continuously at this ground since 1870 on land gifted to the club by Hezekiah Cave, a local mill owner, with the proviso only cricket was to be played here "for all eternity". The club is proud to have nurtured the careers of a number of eminent cricketers, chief of whom are batter Harry Hardacre and fast bowler Suffield Ings, both of whom joined us as young boys and went on to represent Yorkshire and England.
SPECTATORS WELCOME? Ackley CC say: "We warmly welcome everyone who wants to come and see cricket played at our beautiful, historic ground. There are some benches on the boundary but you may want to bring a folding chair in case they are all taken. Please observe spectator etiquette and the spirit of cricket. Please avail yourself of our facilities for spectators (see below). Come and watch a game from start to or just drop in for as long as you wish."
PRICE OF ADMISSION
Admission is free. If you would like to make a donation to help us nurture young cricketers in our village you can make a payment, value discretionary, via Zettle, using your bank card at the bar. No cash, please. We suggest a sum between £2 – £10 according to ability to pay. We will not ask you for a donation at the ground. We hope you thoroughly enjoy your afternoon with us."
PARKING
Look out for the sign to the club. Turn off down the rough track indicated. Spectator parking is signposted at the end of the track. If full, drive back up the track, turn left at the lane, drive 200 metres and park on the verge where the lane widens. Alternatively, park in Ackley village and take the river footpath starting at the church, signposted.
DISABLED ACCESS
The track from the car park to the cricket ground is quite steep, uneven and rutted, roughly 40 metres. Wheelchair users will need an all-terrain wheelchair. A bit of a challenge for all mobility aids, so be accompanied and take it slowly and carefully.
TOILETS
There are toilets in the pavilion and I've no clue what the guidance might be here. I always arrive at a ground with an empty bladder.
BAR AND REFRESHMENTS
The pavilion bar is open to all spectators. Draft local beer and bottled lagers. Some sweet and savoury snacks. Tea, coffee and homemade cake.
DOGS
Dogs welcome. Must be on a lead. No aggressive dogs or barkers. You will, of course, clear up all messes.
We hope you will greatly enjoy watching cricket in our beautiful location.
Worth a punt? I think so. At the very least please please tell me where I can park!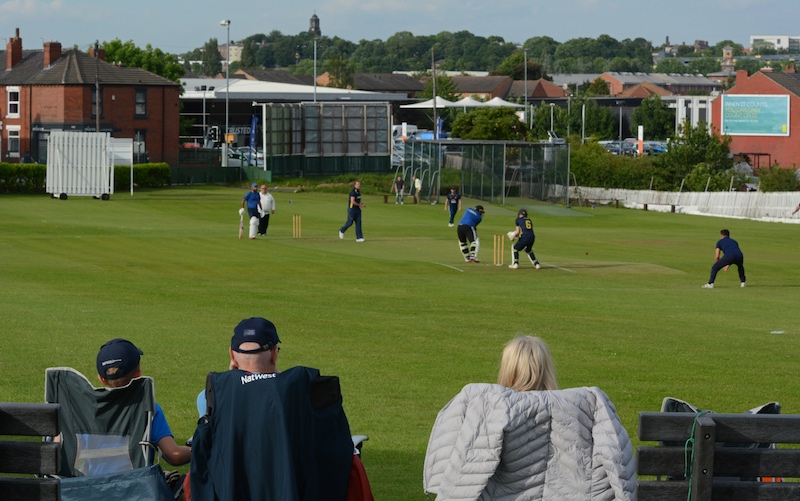 What do you think?
Could clubs encourage new spectators along with a bit more visitor info? Perhaps a fixed page for supporters to link to in tweets or Facebook posts? (I appreciate it's another thing to do on top of the many, many hours of time that club admin hoovers up).
Seen any great examples you want to share?
Are you a club who already does this?
Share your views with a comment below or on Cricket Yorkshire's social media via @cricketyorks on Twitter and the Cricket Yorkshire Facebook page.
As always, thanks for reading and if you want to keep in touch, subscribe to our newsletter below for reader offers, competitions and the latest from CYHQ.
Latest posts by Cricket Yorkshire
(see all)