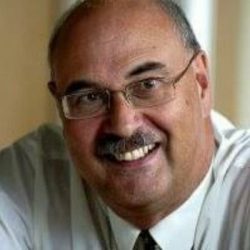 Latest posts by Bill Marshall
(see all)
Bill Marshall chats to Byron Boshoff of Wakefield Thornes about playing Premier League cricket in South Yorkshire.
Any overseas batsman with serious pretensions sets themselves a four-figure target for the season when playing in English league cricket.
28-year-old South African Byron Boshoff is no exception.
The former Stellenbosch University student certainly made a decent start, chalking up 101 runs in his first two matches for Wakefield Thornes in the Yorkshire Cricket Southern Premier League's Premier Division.
However, the ex-Horsforth player's highest score so far came in an exceptional match at East Bierley in the first round of the Solly Sports Heavy Woollen Cup.
Byron Boshoff: 142 in thrilling cup defeat
Memorably advancing down the track to plant a Dan Abbott delivery three gardens away, 99.9 percent of the time his 142, which included 14 fours and eight sixes off just 119 balls, would have been the major talking point afterwards.
However, Byron Boshoff, and Thornes, were unlucky to come up against an inspired Ben Walters, whose 227 not out took Bierley to a thrilling one-wicket win with an unbeaten last-wicket stand of 80 in a match that may not be bettered for drama all season.
The man from Cape Town, who was part of the South African under-17 squad as a teenager, said: "I was always on the fringe of the first-class game in South Africa as a 19-year-old against experienced 24, 25 and 26-year-olds so it was difficult to break through."
"I was still playing cricket back home but my wife Robyn (they got married in March) is an EU national from Belgium so we decided to settle down in England for a few years and give it a go."
This isn't Boshoff's first taste of Blighty, however, as he scored 1,525 runs for Horsforth in the Airedale & Wharfedale League in 2016, hitting three centuries and averaging 66.30.
Durbanville background
And this season has begun in a similar vein for the man from the so-called best club side in South Africa – Durbanville from the Western Province Cricket Association.
"No pressure going forward," laughed Boshoff of his opening to the 2021 campaign.

"It won't always come off but it was nice to get a good start," backing up his 65 against Sheffield Collegiate the day before his big ton with 36 against Treeton."
As for the ambitions for Wakefield Thornes, he stated simply: "To win as many titles as we can, starting with the Yorkshire Southern Premier League, and then win the play-offs against the winners of the other three Premier Leagues in Yorkshire."
"As for me, I am a big competitor and I want to win everything that I play in, such as the cups and T20 competitions."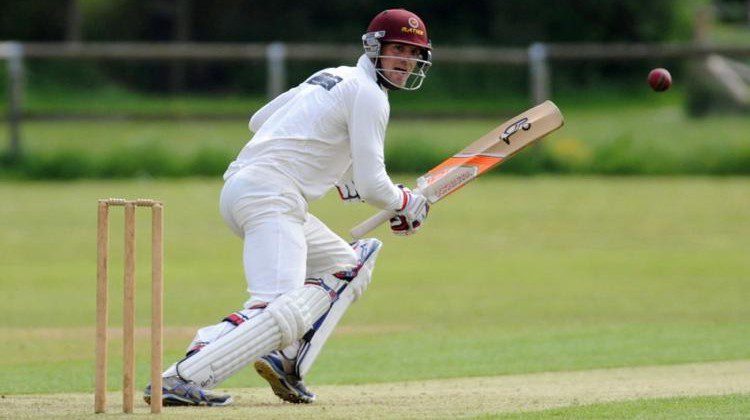 "Back home, we missed our whole season due to Covid-19 – we were able to start our pre-season but that ended in November, and since then we haven't been able to net at all."

"But once I got out of self-isolation here, I had a couple of outdoor nets on the Tuesday and Thursday leading up to the first weekend."
Byron said: "The body is not feeling great and I am a bit stiff, but it has been a pleasant surprise the way that I have started (given everything).
"When I set out that first weekend, I would have been happy to get one score of 80 and get out in the middle and get used to the conditions again, so it has been overwhelming.

"I just want to get my feet moving again up front – that is just down to a lack of play – but it is actually feeling all right surprisingly enough.
"Short ball good, front foot good – there is nothing that I am really struggling with."
Comparing standards back home
Boshoff added: "As an overseas player, you are generally expected to score 1,000 league runs, and I would like to do that, and then average at least 40-plus across the other formats."
As for how the standard compares in England to South Africa, Boshoff revealed: "Standard-wise, at home it is very good."
He explained: "I play in the Western Province Premier League, which includes professional cricketers (such as his team-mate Pieter Malan, who made 84 against England in the second Test back home two winters ago), so the standard back home is a little bit better.
Byron added: "But to be fair, in these teams you would have three or four players who would play in our Prem sides back home, so it is just about the depth."

"Back home you bat down to eight or nine with a few high-quality players, whereas here you are looking to bat down to six."
As for his bowling, Boshoff admitted: "I am a part-time off-spinner and they will give me a go in the cup games."

Thanks to CricX for their photos of Byron and to Bill for the interview. You can catch his coverage of club cricket in the Yorkshire Post.