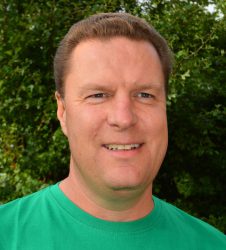 Latest posts by Andrew Gallon
(see all)
Andrew Gallon watches cricket at Burythorpe and Bankfoot; two clubs reflecting the diversity across Yorkshire.

B is for… Well, in terms of my recent cricketing travels, Burythorpe and Bankfoot. Two very different cricket clubs in hugely contrasting settings.
---
Burythorpe Cricket Club haven't, I learned, played weekend cricket for a couple of decades. Their village sports field ground, buried deep in the bucolic Wolds, stages only midweek games.
---
Despite losing my way in neighbouring Leavening, where a key road sign was obscured by foliage, I dropped by on a Thursday for the visit to the third-placed hosts of Ryedale Beckett Cricket League First Division leaders, Westow Cricket Club.
Two days later, I found myself on the southern edge of the glacial basin in which the city of Bradford grew, prospered and is now attempting a renaissance.
Bankfoot Cricket Club, their Wickets Close ground next door to the undeniably impressive Odsal Stadium, also getting a new lease of life, were hoping to take another step towards the Bradford Premier Cricket League's Premier Division.
Visiting the leaders were Birstall Cricket Club, third, a place and a handful of points outside the promotion positions.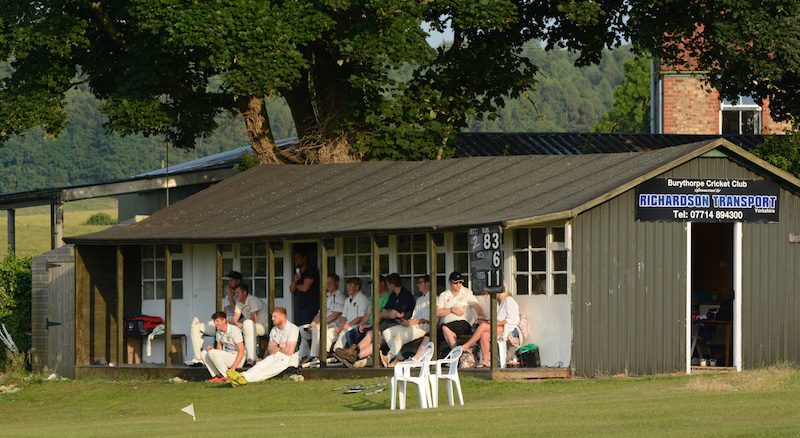 At Burythorpe, mellow evening sunshine picked out the golden fields of wheat and the low, wooded hills cradling the cricket ground, which has a cute pavilion in one corner.
Malton isn't that far away, but it feels like the back of beyond. No bad thing, in my book.
Stealing a time-saving march on The Hundred (I've watched a couple of those games on the Beeb; quite enjoyed them), the Ryedale Beckett Cricket League matches I've seen this season have been contested over 12 or 13 eight-ball overs. At Burythorpe, it was 12.
Spectating from shade cast by trees at the ground's west end, I actually felt a bit chilly – and came to regret forgetting to bring a fleece. Doh.
An elderly local told me Burythorpe's pitch used to be larger. Installing a children's play area, also at the west end, reduced its size. Swings and roundabouts (as it were), though. I climbed a piece of the equipment to gain an elevated photography vantage point.
The same gentleman said most of Burythorpe's players are from the Dunnington and Stamford Bridge clubs.
---
Despite the sports field being accessible to anyone and everyone (on the margins, four teenage lads were having a desultory kickabout), the cricket pitch looked immaculate.
---
Put in, Westow slumped to 28-3. Alistair Fothergill (21) and Andy Phillips (18) added 33 for the fourth wicket. Useful runs near the end were contributed by Freddie Stephenson (18) and Matthew Shipley (17). 105-8. Tom Backhouse took 4-16, Kieran Wall 2-30.
Burythorpe's reply, 106-2 off 9.5 overs, was largely trouble-free. Westow assisted by dropping a couple of presentable catches. Three consecutive sixes in the ninth over sapped the visitors' morale.
Opener Martin Woodliffe scored 58 (including two further sixes to his three on the trot), Harry Griffiths 24 not out. Jamie Smith had 1-14.
Over in urban, cloudy West Yorkshire, there was much to admire about Bankfoot Cricket Club's ground. It may not be the prettiest in the Bradford Premier Cricket League, but Bankfoot clearly work hard to make it as attractive as possible.
Hanging floral baskets add vivid dashes of colour to the otherwise utilitarian clubhouse and scorebox. Benches are very smartly painted in a corporate dark blue and white livery.
Recently, Bankfoot have redecorated the clubhouse, which, I was told, now has a full-time steward and turns over six figures annually.
---
I'd been to Wickets Close before, about 20 years ago, to watch West Bowling Amateur Rugby League Club, then (as now) members of the flagship National Conference League.
---
When the bulk of amateur rugby league switched to a summer season, Wests had to find another home, at the Alfred Emsley Memorial Recreation Ground (a BD5 postcode rather than BD6).
Wibsey Juniors Football Club use the former rugby league pitch, laid out parallel to the cricket square. On cricket matchdays, it provides plentiful parking, far enough from adventurous batters to banish lingering concerns over a shattered windscreen.
Perching on forms along the north side, next to Wickets Close (a track, essentially), you look across the gently sloping cricket and football pitches. Beyond the adjacent South Bradford Golf Club, Emley Moor's landmark masts protrude from the southern horizon.
As you'd imagine, there is no escaping Odsal Stadium, two of whose massive floodlight pylons rear starkly beyond the perimeter fence at the east end.
Before the cricket, I popped into Odsal – something I haven't done for a number of years. Even knowing what to expect, a vast bowl, I still found it awesome.
The stadium's record attendance – for a 1954 rugby league Challenge Cup final replay – is 102,569. Folklore indicates up to 20,000 got in without paying. Wowza.
With the reinstatement in 2021 of the shale track around the rugby league pitch, stock car and banger racing has returned to Odsal.
Even more recently, Bradford Bulls Rugby League Club have come back, ending a brief exile in Dewsbury. There is a possibility, albeit slim, of a speedway revival.
---
It's all good for Bankfoot Cricket Club, whose bar does very well out of thirsty punters attending Odsal Stadium events. They make a canny sum from parking charges, too.
---
After two frustrating near-misses recently, Bankfoot are looking good this season to secure promotion to the Bradford Premier Cricket League's Premier Division. Certainly, they were far too strong for fellow challengers Birstall. Disappointing, really. I had hoped for a close encounter.
Skipper James Lee (61) – opened batting and bowling! – and Hisan Ahmad (54) justified Bankfoot's decision to bat by compiling a 104-run partnership for the first wicket.
Birstall's best spell of the match reduced the hosts to 162-6 before a 73-run seventh-wicket stand between Jawad Waheed (51) and Usman Shahir (30) enabled Bankfoot to post a sizeable total, 273-9 from their allotted 50 overs. Brad Lay took 3-37, Juned Hasim Delair 3-45.
Birstall's reply soon hit trouble. They lost Josh Haynes to a ludicrous sixth-ball run out and found themselves 24-2 when fellow opener Eric Austin was bowled without offering a shot.
---
Two of Birstall's star batters dismissed for a combined score of 13. Spinners Seif Hussain (4-44) and Andy Stothart (3-14) wreaked havoc. Lay (19) was Birstall's leading run-maker in a combined tally of 113. All out in 30.2 overs.
---
Before the end, I got chatting to an elderly chap, circuiting the boundary, whose affiliations lay primarily with East Bierley Cricket Club, one of several peppering this district of Bradford. The Low Moor Holy Trinity and Woodlands clubs are also nearby.
He, too, had come in the expectation of a tight game. Impressed though he was with Bankfoot's efforts, he felt they may need to strengthen to be competitive in the Bradford Premier Cricket League's top tier.
We'll see. Bankfoot have a team accustomed to winning. It's a good habit. Even better, they boast a group of players maturing simultaneously after progressing together through the club's junior ranks. I'd suggest, when the going gets tougher, that could count for a lot.
Many thanks to Andrew and you can read other articles in his club cricket series, Miles per Gallon and explore Yorkshire club cricket through his photography.