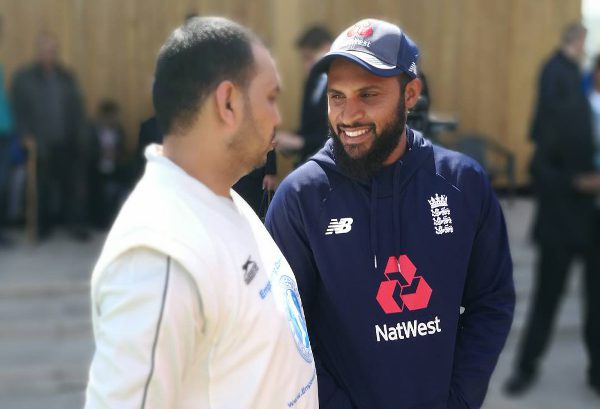 In my last two visits to the net facilities at Bradford Park Avenue cricket ground, I've seen Joe Root, Jonny Bairstow, Moeen Ali, David Willey, Sarfraz Ahmed and Adil Rashid.
While I don't expect to witness that lot lashing cover drives and bowling fizzing legbreaks in the city every week, there has been much fanfare about the ongoing redevelopment and with good reason.
I've previously written about the project for the company who built these state-of-the-art cricket nets and they are everything you want from a top-notch facility.
Now, cricketers, coaches and clubs as well as anyone who doesn't play but wants a go can all have a net, plan training and take advantage as they are available to hire.
There are eight outdoor lanes available at the Bradford Park Avenue cricket ground and subject to the weather and good light, the nets are open weekdays from 10am to 9pm until the end of the cricket season.
Until mid-May, it will close by 8pm as the light fades and we have yet to reach those glorious long evenings that stretch on and on.
Below are the rules and regulations as supplied by Yorkshire County Cricket Club, the costs and how to book….
Usual House rules…
There is a maximum of eight people per lane and as you'd expect from any cricket net, appropriate equipment must be worn by the different age groups.
The wickets are supplied but all other equipment is the responsibility of those booking the nets – so bring kit including cricket balls (no-one seems to remember those for some reason).
Correct behaviour and the concern for the safety of others is the responsibility of people using the nets. Juniors cannot use the nets without a responsible adult being present.
'Free To Play' Option:
No fewer than four lanes will always be available on a 'Free To Play', first-come first-served basis.
Players should report to the office in the Changing Pavilion where, subject to availability, they will be allocated a Lane for one hour.
If there is nobody queuing for that Lane after that hour, the players can continue to practise for increments of a maximum of 30 minutes until some new players wish to use it.
If there are fewer than eight people using a Lane but people are waiting then the hope is that, subject to the players agreeing that they are of the same standard, the Lane will be shared by up to a maximum of eight people. Where it is established that players have an equivalent standard, nobody can refuse to share a Lane.
Ultimately, the goal is to support as many people as possible and allow them to enjoy the net facility in a safe manner.
'Booking Fee' Option and costs:
To cater for those players/clubs who may want to have a guaranteed net at a certain time on a specific day, up to four Lanes are available to be booked for a session.
Subject to availability, these Lanes are available for hire at an hourly rate of £10 per lane. Once you have booked 5 hourly sessions then the hourly rate reduces to £5 per hour.
Once a booking is made, Paul Rowbotham (Projects Officer at Yorkshire County Cricket Club) will email an invoice to the person requesting the booking.
Payment will be by transfer from their bank account to the bank account details advised in the invoice.
Bookings remain provisional until the monies clear in to their bank account. This can take up to five business days so do book as much in advance as possible.
How to book a cricket net at Bradford Park Avenue
Those who want to secure a booking can do so by getting in touch with Paul by email at [email protected] or calling the office number 01274 727785 – there is an answerphone facility available.
Coaches or cricket coaching companies who receive payment for their services are welcome to use the facility. They should contact Paul to discuss their requirements.
**One final point to emphasise is that under no circumstances can you pay cash as a method of payment at Park Avenue – it's a policy to protect the safety of staff members.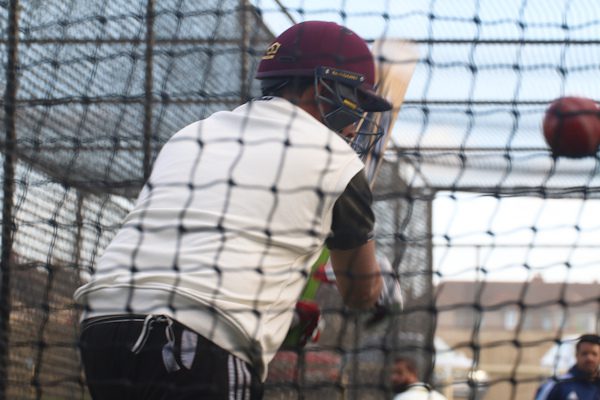 Ok, that's the criteria sorted so everyone knows where they are and now it's over to you all to get booking!
It's already a facility the city can be proud of and whether your club needs a place to practice or you and some mates want an hour of cricket, book a slot or turn up and see what's available.
**This is a sponsored article for Yorkshire Cricket Board as part of their partnership with Cricket Yorkshire – if the mood takes you, click to read Cricket Yorkshire's policy on sponsored content**
Latest posts by John Fuller
(see all)