The Bradford Mutual Sunday School Cricket League, BMSSCL for short, is one of the oldest recreational leagues in West Yorkshire. Jonaid Khan, Commercial Secretary for the League, shares changes for 2022 including a bumper cash prize.
Its roots date back to 1896 and the seventh season of County Championship cricket in England when, incidentally, Yorkshire were crowned champions with a record percentage points total.
126 years on, and amid testing times for the Yorkshire Carnegie, the BMSSCL now comprises a different character of grassroot clubs and cricketers to the Sunday School and Church team players that filled the scorecards and record books of yesteryear.
Almost all the estimated 700 players currently registered with the league are of South Asian origin. Taxi drivers, restaurateurs, and shopkeepers are joined by professionals, graduates, and spiritual leaders – maintaining the religious heritage of the league in a different guise.
The League is a gateway for all types of grassroots cricketers, be they juniors, beginners, veterans, or mavericks. Many talented players have strutted their stuff in the BMSSCL, with a handful progressing on to playing the game professionally.
New management, new direction
In recent years, the BMSSCL has been battling with some of the challenges faced by many grassroots cricket leagues across the country.
A lack of funding, access to good playing facilities, declining participation and, of course, a global pandemic, have been top of the list. But there's hope that things may yet improve.
For instance, 2021 reportedly saw an increase in grassroots cricket participation across the country.
At a league meeting held between clubs in January, some of the issues already mentioned made up part of the agenda and discussion, however there were some promising developments announced by the League's new Executive Committee.
---
Most notably, an inaugural T20 tournament is to be introduced as part of the league's recognised competitions.
The added excitement brought about by the carrot of a financial reward of £1,700 for the winners. The league being able to offer this courtesy of generous sponsorship from a local corporate clothing supplier, Rizues.
---
This is a significant step forward for the BMSSCL – a record prize pot previously unheard of within the league and likely unmatched by other local leagues within the region.
The League's Executive members expect it to inject renewed energy and impetus, delivering a boost to its members and affiliates. It forms part of a broader shake-up which the new Executive Committee is attempting to carry out.
The introduction of enhanced governance, commercial objectives, and key performance indicators all contributing to a new operating structure all, hopefully, inducing an improved administration of the League.
The League is seeking further sponsorships for its league and 40-over competitions too.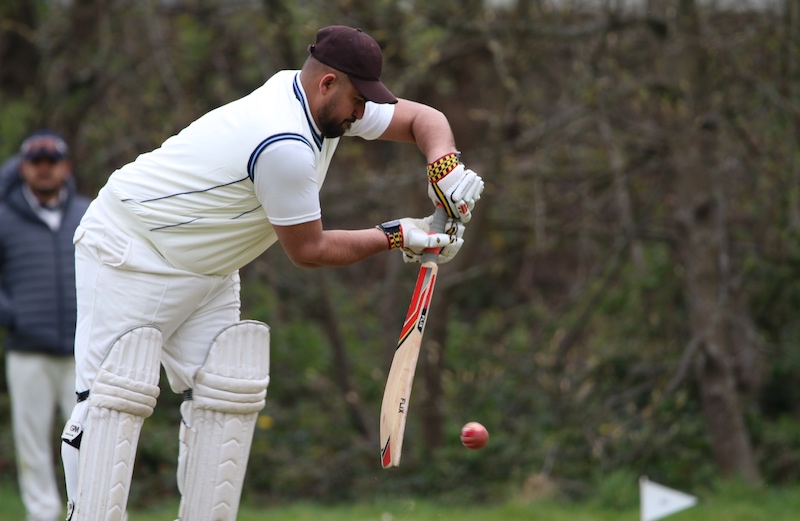 What's in store for 2022?
The new season will kick-off with two rounds of the T20 competition in mid-April with the final set for the fag-end in September, sandwiching the league campaign and traditional 40-over cup competitions.
26 teams, making up the three league divisions, will be competing for the annual honours and bragging rights but also in the hope that the summer brings plenty of sunshine and no more social distancing measures.
Salem Athletic CC, champions of the top division, will be eyeing a fourth consecutive title albeit they will be relieved to simply have the opportunity having only recently been granted a late entry into the constitution by fellow clubs – a reprieve for failing to meet the annual registration deadline.
Newcomers Sunrise CC, who will embark on their debut campaign, have been welcomed having fulfilled the requirements of providing a representative umpire and having a ground to play at – two things hard to come by for inner-city Saturday clubs in Bradford.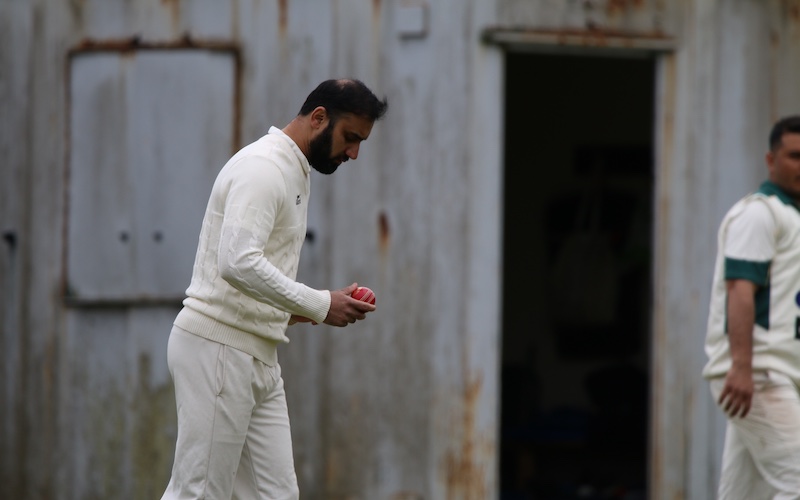 Problems which need addressing
Over half of the teams within the BMSSCL use council facilities which are maintained with increasingly fewer resources year on year, resulting in unpredictable playing surfaces and amenities. It's one of the biggest challenges facing inner-city grassroots cricket.
The BMSSCL Executives have tasked themselves with improving the situation, by working with the local authority as well as with the Yorkshire Cricket Board – to which the league is fully affiliated but feels short-changed for what they are getting in return.
An ageing umpiring contingent churning retirements every year is another challenge that needs addressing.
With a chronic shortage of new umpires within the recreational circuit, allocating two officials for every fixture will prove difficult. The League's new Umpire's Secretary has set about collaborating with other local league administrators in a bid to harness the power of collaboration and sharing of resources, alongside incentivising ex-players to take up umpiring.
The League plans to provide a sponsored uniform, organise more accessible training courses and introduce performance-based rewards to try and tackle what is a national problem for all recreational cricket leagues.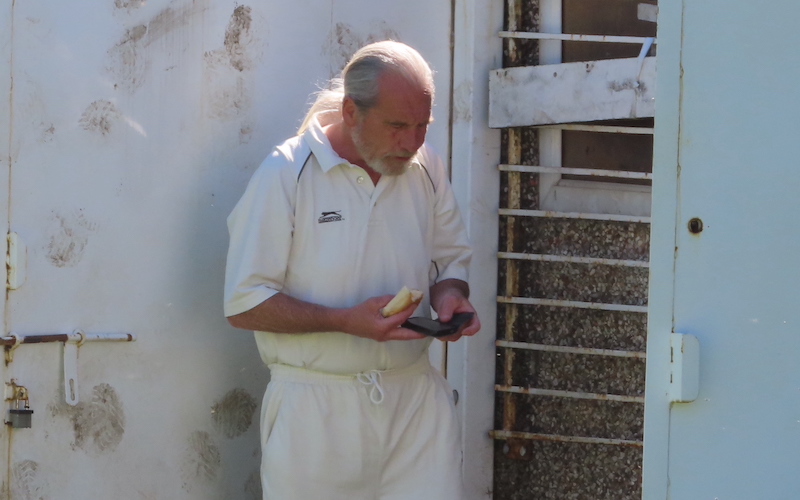 The return of teas!
Something missed at grounds over the last two seasons has been the sounds and smells of cricket teas…and we're all hoping for their comeback in 2022. Or are we?
Teas have often had mixed reviews in the BMSSCL and it's not because some clubs make them better than others.
For some players, it's just more convenient for them to bring their own food to the game. For others, it's an aberration of social etiquette and tradition.
Many BMSSCL clubs rely on the revenue matchday teas generate as a means for their financial sustenance. For this reason, the League has often chosen to keep teas as a customary requirement.
It would be safe to say that, overall, most players, officials and spectators would be eager to welcome the return of hot chai, kebab-burgers, and cake slices to the match-day menu.
Well, for many in the BMSSCL, at least once Ramadan has been observed by the end of April.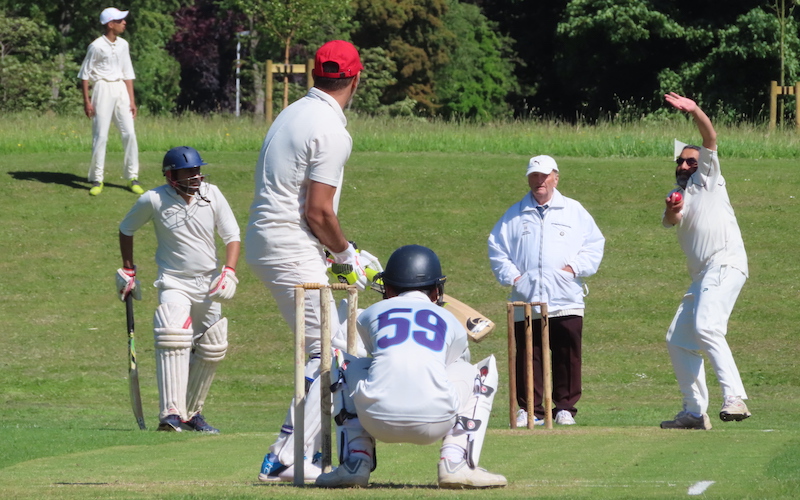 A new season, and hopefully a fresh start for the English game?
After a difficult winter for our county, the cricket-lovers will want to move swiftly onwards and upwards, but we can't proceed without properly addressing the cracks and flaws in the cricketing system. What needs fixing should be fixed.
The evolution of the BMSSCL reflects to some degree the cricketing landscape within these shores. The make-up of our game is different to what it was 30 years ago, but the system hasn't adapted accordingly.
Should the recent domestic developments ignite the much-needed change needed, we can expect to envisage a genuinely more inclusive approach to facilitating the game we all love, right across the country.
We need more opportunities and pathways for cricketers, coaches, and administrators of all backgrounds to showcase their skills on a level playing field.
If you happen to be passing by or find yourself in Bradford on a Saturday this summer, you should pay a visit to a local cricket ground – think Park Avenue, Great Horton Church, Manningham Mills or one of the many public park facilities across the City – and you may get lucky to be treated to a cup of tea, or a cool drink, and experience the friendly environment of a BMSSCL fixture.
You'll see how grassroots inner-city cricket culture is still alive in Yorkshire, still alive and kicking.
Thanks to Jonaid for his round-up and you can visit their Bradford Mutual Sunday School Cricket League website, their Bradford Mutual Sunday School League Facebook page or they're @bmsscl on Twitter.
Latest posts by Cricket Yorkshire
(see all)